Miso-Lemon Dressing Recipe
Use it as a dressing, a dip, a marinade–or just eat it with a spoon. Yup, it's THAT good.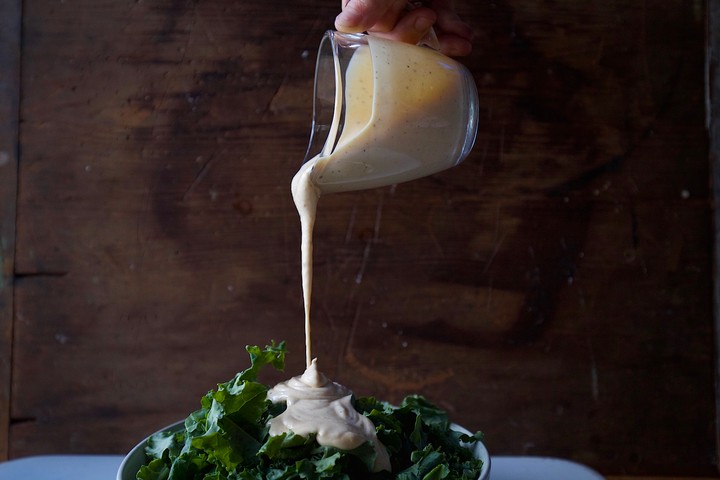 Prep: 10 minutes
Total: 15 minutes
Ingredients
5 tablespoons white miso
1/4 cup fresh lemon juice
zest of 1/2 lemon, finely grated
1/2 small garlic clove, finely grated or minced
2 cups mayonnaise
3/4 teaspoon freshly ground black pepper
Directions
In a large bowl, whisk together the miso, lemon juice, lemon zest, and garlic until well combined. Whisking the mayonnaise and pepper until the mixture is smooth. Cover and keep chilled until ready to use, up to 2 weeks.
From Dirty Work: Portland's OX Puts Onion Rings on Kale Salad
Stories