Penny Marshall Was Never 'The Homely Girl'
In directing of films like "A League of Their Own" and "Big," Penny Marshall broke down narrow paradigms concerning women's place in Hollywood with her humor, intelligence, and iconic filmmaking.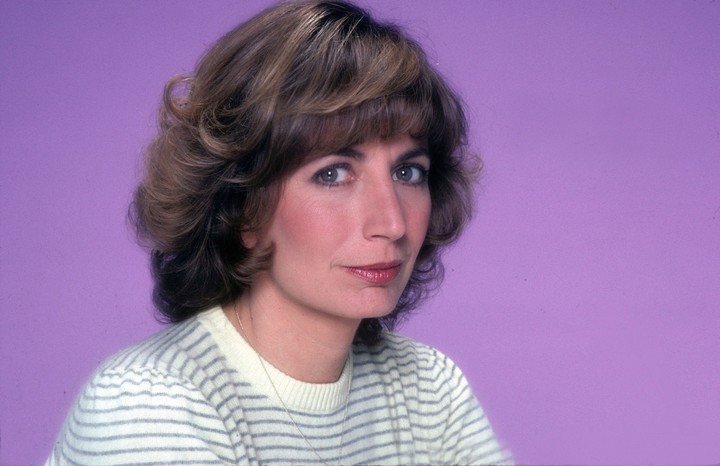 Photo by ABC via Getty Images
On Tuesday, famed comedian Penny Marshall passed away from diabetes complications at the age of 75. The actress and director was known for her memorable roles on Happy Days and Laverne & Shirley as well as her directorial work on films including Big, A League of Their Own, and The Preacher's Wife.
Marshall sometimes said she didn't quite fit the Hollywood stereotype previous to her rise to stardom. In a 2012 interview with CBS Morning News, Marshall reminisced about filminga Head & Shoulders commercial in the 1970s with then-unknown model Farrah Fawcett. "Homely girl at bar," Marshall recalled that her on-set stand-in placard read. "Why do they write that?"
The stand-in for Fawcett had one reading "Pretty Girl." According to her memoir, Fawcett crossed out the word "homely" from Marshall's stand-in card and wrote "plain" instead.
The point of the commercial was supposed to be for viewers to admire Fawcett's looks and charm while laughing at Marshall for her supposed lack thereof. Many fledgling actresses may have been discouraged by this kind of scrutiny, but instead of being ashamed of being "unconventionally" beautiful by Hollywood's narrow standards, Marshall changed her narrative, instead becoming one of the most dynamic women in the business. Her humor is what guided a five-decade-long career, during which she reigned as one of America's favorite female comedians, actresses, and directors—a true triple threat.
"I've lived a lucky life," Marshall responded to the CBS hosts when asked why she thinks career took the path that it did. "A lot of life is luck."
When Marshall helped make a hit, those hits were big. The Happy Days spinoff Laverne & Shirley lasted for eight seasons, and, by season three, it became the most-watched sitcom in America. Marshall then transitioned into becoming an esteemed director at a time when women in the director's chair were scarce. Her friend Whoopi Goldberg initially encouraged her to try directing, and they worked together in 1988's Jumpin' Jack Flash.
For More Stories Like This, Sign Up for Our Newsletter
She went on to direct Tom Hanks in Big, which led to Hanks's first Oscar nomination. Marshall's A League of Their Own—starring Geena Davis, Rosie O'Donnell, Madonna, and Tom Hanks —is still considered one of the best sports-inspired movies of all time, and a trailblazing film about women in athletics.
Though Marshall's career was a wild success, there's still a long way to go for women directors. Only four percent of top-grossing film directors from 2007 to 2017 were women, women are more likely than men to make only one film in the entirety of their career, and women show a 23 percent drop in going from independent filmmakers to top-grossing ones. While women are still fighting for proper representation in front of and behind the camera, Marshall first paved the way for generations to come throughout her entire career.
Stories