On Monday night, the Golden State Warriors swept the San Antonio Spurs from the playoffs in an anticlimactic series that had been almost immediately contaminated when Zaza Pachulia's foot slid beneath Kawhi Leonard's ankle in Game 1.
Litigating that pivotal moment is useless, but it is fair to say that, based on everything we'd seen from Halloween up to when Leonard left the game with his team up by 23 points in the Western Conference Finals opener, this Spurs team, and Leonard specifically, would've given Golden State a legitimate test had they been healthy.
The Spurs entered the playoffs with 61 wins, the NBA's seventh-best offense, and its most steadfast defense. Leonard became one of the three best players alive and Gregg Popovich finally caved to the value of smaller lineups that propped his franchise megastar up at power forward. But two series wins doesn't qualify as a banner year in San Antonio.
Now, though, the swept-out Spurs head into the summer with very little flexibility and several salary-related variables out of their control. Their floor remains higher than all but two or three teams in the league, but there's also a definite ceiling. San Antonio's summer should be a fluid situation. Let's break down the moving parts.
The largest question mark is Pau Gasol, whose $16.1 million player option dangles over San Antonio's head like a grand piano. Defensive warts and all, the 36-year-old center continues to evolve in a modernized league that should've put him out to pasture a few years ago. This season, his first with San Antonio, Gasol nudged his shot selection behind the arc and above the break, making 56 threes—one fewer than in his entire nine-season tenure with the Los Angeles Lakers and Chicago Bulls. Nevertheless, it's highly unlikely that he passes up $16 million to test his luck on the open market.
Should Gasol opt in, the Spurs will not be able to clear max cap space without either shedding salary in ways that would dramatically alter their on-court product next season (i.e., dealing Tony Parker, Danny Green, or LaMarcus Aldridge), or renouncing free agents Manu Ginobili, Jonathon Simmons, and Patty Mills. That's an obvious bummer for a fan base that daydreams about luring Chris Paul or Kyle Lowry from their respective teams this summer, but it's also not the worst thing in the world.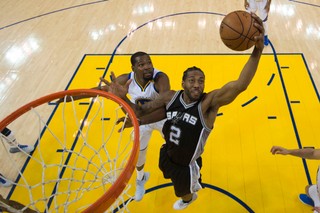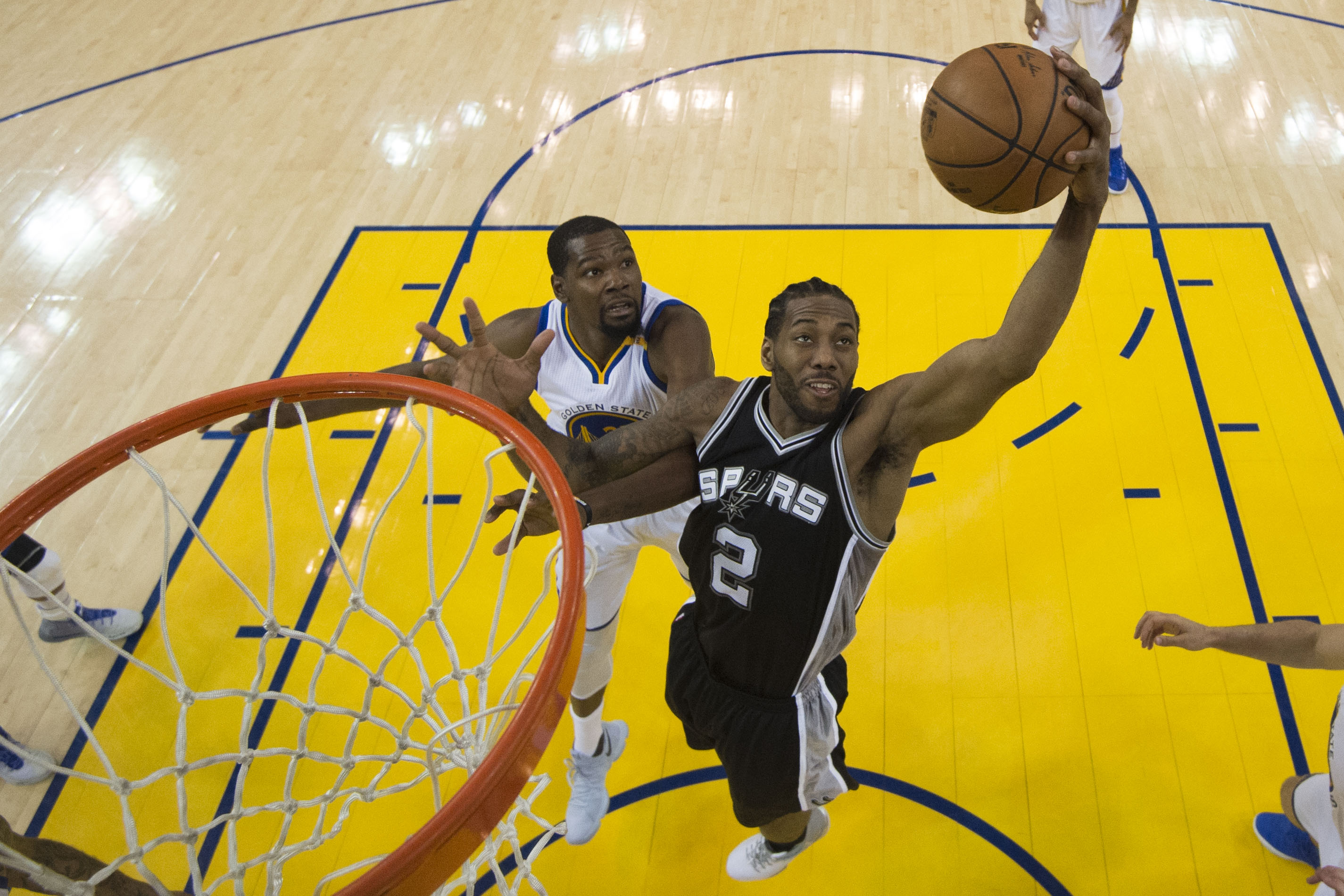 San Antonio will still have an extremely competitive squad if they roll it back, largely because their best player, Leonard, may be the league's best player next season. Youngsters Dejounte Murray, Davis Bertans, and even Kyle Anderson should all be better in larger roles, too.
It's also likely the Spurs operate above the cap this summer, even after David Lee and Dewayne Dedmon opt out of their contracts. That'd allow them to retain Mills, match whatever offer Simmons receives, and keep Ginobili, should he want to play another season. It would also give them an $8.4 million non-taxpayer mid-level exception to spend on the open market.
Mills turns 29 this summer and will look to get paid on a long-term deal. That's a problem for the Spurs, who need to prioritize keeping their books free over the next few summers as they look to reload around Leonard. There are two teams with a ton of cap space that are already familiar with what Mills can provide and would love to rain dollars on his head: the Philadelphia 76ers and the Brooklyn Nets.
Sixers head coach Brett Brown has a connection with Mills going back to his time in San Antonio and with the Australian National Team. Nets general manager Sean Marks, a New Zealand native, also knows Mills from his time with the Spurs. The scrappy backup point guard can shoot, play on or off the ball, help install the pass-cut-screen-happy system both Brown and Marks come from, and would be an instructive off-court presence to aid their young rosters. Take all this into account and it's very possible Mills has already played his last game in a Spurs uniform.
If that's the case, San Antonio will need to figure out how ready Murray is to play big, consistent minutes as an NBA point guard, and whether Parker can contribute anything next season, coming off a ruptured quadriceps tendon. Maybe the Spurs have enough confidence in Bryn Forbes to let Mills walk. Or maybe they can re-sign Mills to backup point guard money, though it's highly unlikely Mills accepts anything less than the four-year, $30 million deal former teammate Cory Joseph received from the Toronto Raptors a couple years ago.
There aren't any attractive point guards available this summer who'd be willing to take the mid-level exception, but it'd be super interesting if Derrick Rose used the Spurs to ameliorate his reputation on a one-year deal before heading back out into free agency next summer. That won't happen for dozens of reasons, one being the Spurs' needing to use their mid-level on an athletic wing or big, but it'd be cool if it did.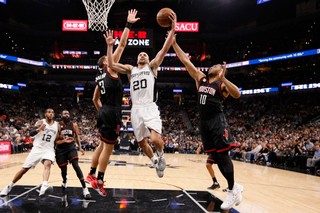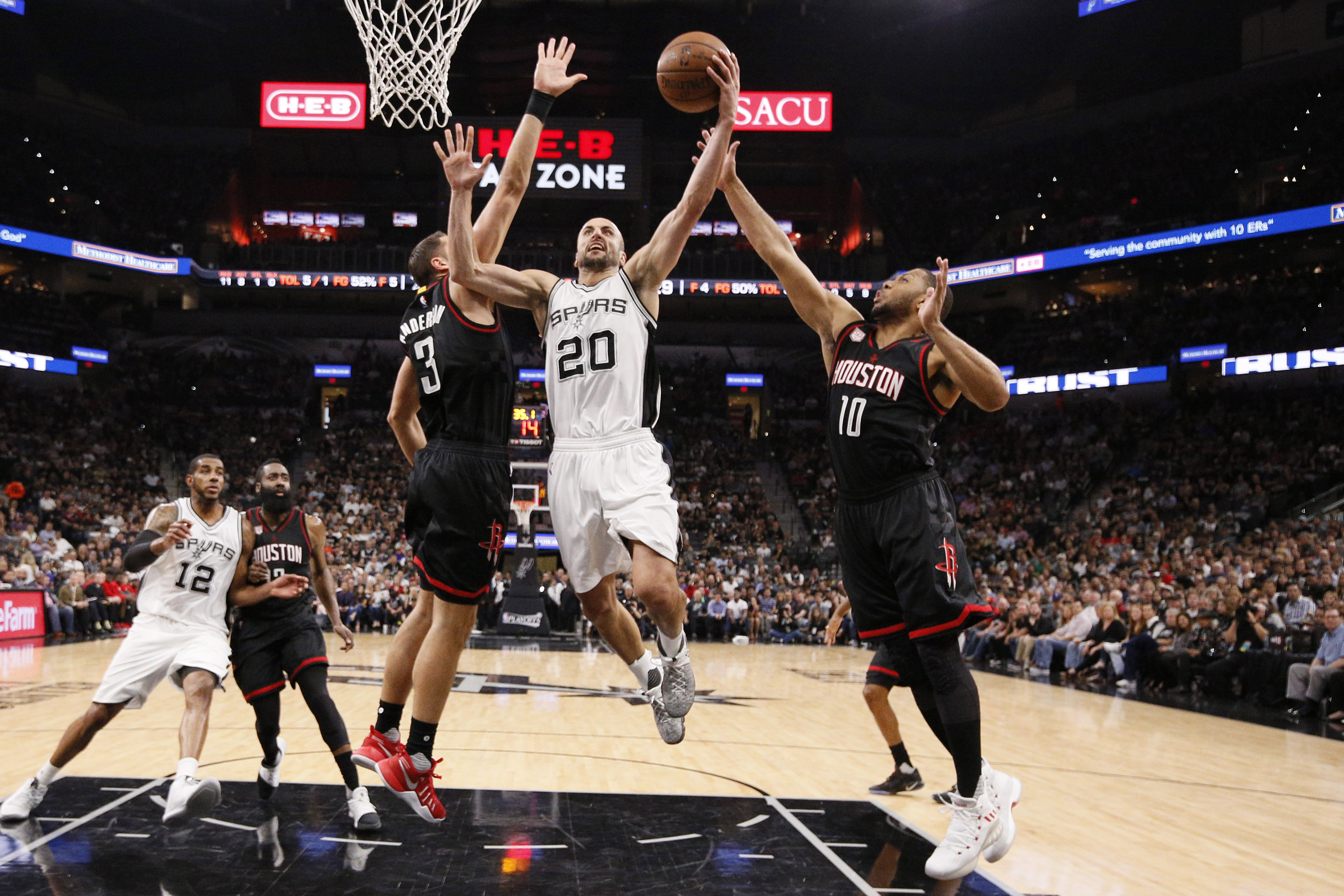 With Ginobili's retirement looming, the Spurs will need another slash-and-kick weapon, but those guys don't grow on trees. Finding someone who can fill that role, and defend, and shoot threes, is extremely difficult without plenty of cap space. And if Simmons signs a hearty four-year offer sheet, the Spurs could be spread more thinly than they're used to.
San Antonio usually makes it work, though. As a restricted free agent with just two years of experience, Simmons is eligible for the Gilbert Arenas provision, meaning no team can offer him more than $8.4 million in the first year of his next deal (the non-taxpayer mid-level exception). Said deal can be backloaded in the final two years, up to a max contract, though. And since the Spurs would be operating above the cap, they couldn't spread the money evenly over four seasons. That's a ton to spend on someone who will be 28 years old next season and who shot below 30 percent from deep this year.
If an offer is made, the Spurs can retain Simmons with their own mid-level exception, but they may not want to do that. Structuring a reasonable three- or four-year deal on their own terms before things get to that point may be the way to go instead, or they can just let Simmons walk and hunt the market with their exception intact. In that case, to get the most bang for their buck, the Spurs need to target players who either aren't likely to sign a long-term deal or aren't in position to ask for one.
For wings, that means Rudy Gay, Jeff Green, Omri Casspi, Tyreke Evans, or Thabo Sefolosha. For bigs, that's Nene, Mike Muscala, Donatas Motiejunas, Spencer Hawes, or Marreese Speights. If these names don't sound attractive, it's because most of them aren't. Without sacrificing cap flexibility or swapping core pieces on their roster, there's simply no way for the Spurs to upgrade personnel and close the gap on Golden State.
That said, the Spurs turn caterpillars into butterflies every year. If someone like Green or Evans is ever going to become an efficient, useful two-way player on a good team, it's next season in San Antonio.
As we saw in Game 1 of the conference finals, the first two rounds of these playoffs before that, and, generally speaking, the last 20 years, the Spurs aren't going anywhere. For nearly two decades now, they've been the model franchise in professional sports, built on the shoulders of premier talents who embody the principles of hard work and selflessness that are required to sustain success as long as they have.
So long as Leonard and Gregg Popovich are in place, there's no reason for San Antonio to panic.
Want to read more stories like this from VICE Sports? Subscribe to our daily newsletter.