Photo By Butch Dill-USA TODAY Sports
The New York Yankees' Giancarlo Stanton is a large man whose muscles have muscles. He and Aaron Judge will now join forces in the Bronx like some kind of Greek mythology Voltron: two titans, the gods of thunder and, uh, more thunder, whose powers combine to mash the ever-loving hell out of taters. Before all that, though, it seems Stanton has run into a pickle:
Stanton appears to be having a little bit of trouble this spring training. Maybe his hands are slick with sweat. Maybe he needs some more pine tar.
The struggle face is real(ish). If this walking statue of David cannot open a puny jar of pickles, who in the world can? Maybe he'd be better off just taking a baseball bat to it. Tools of the trade, etc. But what's this? An ally approaches?
It is the diminutive Ronald Torreyes, who is listed at 5'8", 151 pounds to Stanton's 6'6", 245. Can this tiny Arthur pull the pickle from the jar that has so vexed the newest Yankees slugger?
Indeed he can, and as legend holds, he is now King of Tampa.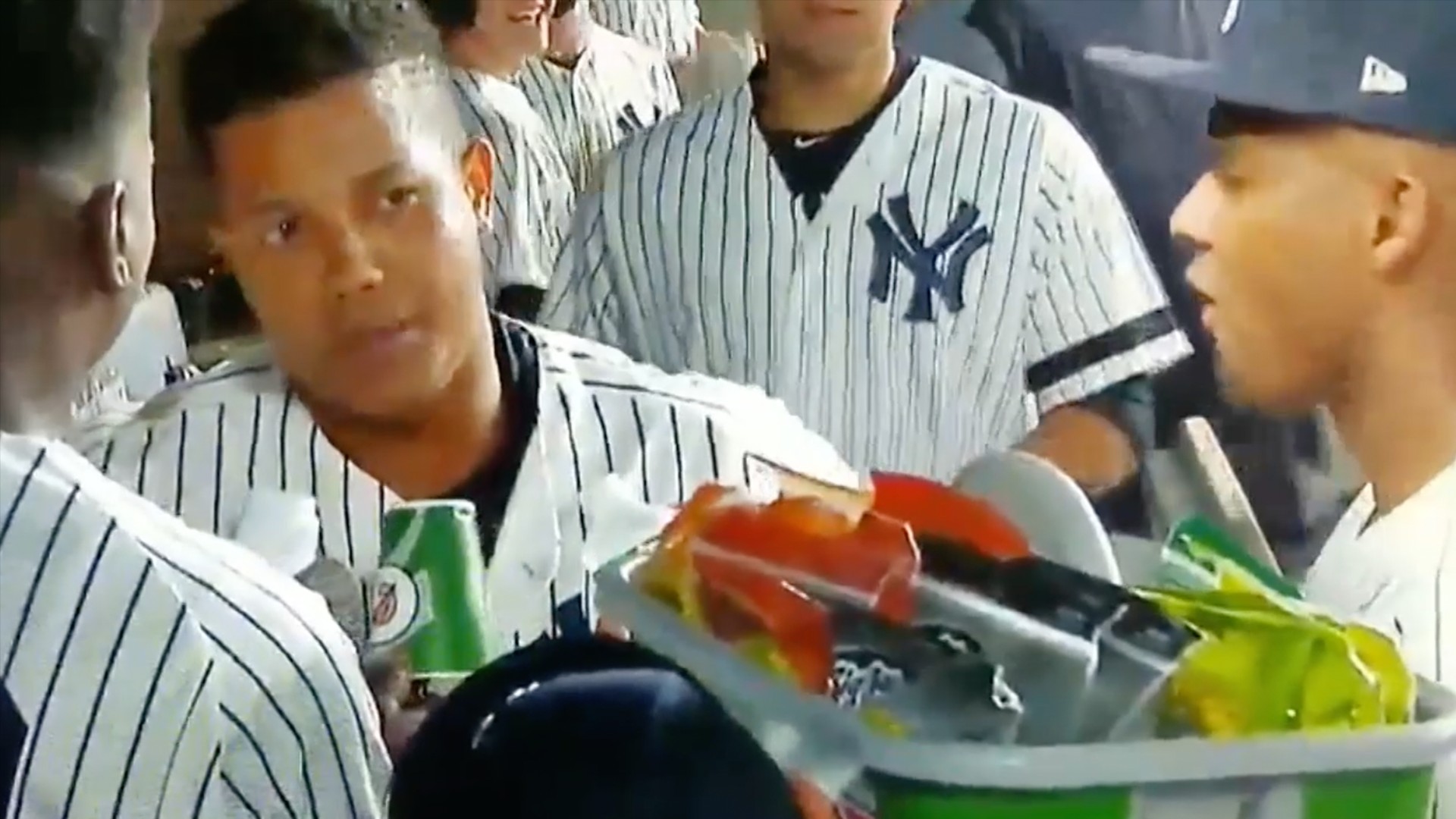 According to the the caption information from USA Today, the Yankees were filming a "video spot" in the cafeteria and this little humorous vignette will likely live on YES Network and various social media channels for years to come.
Anyway, Yanks over Cubs in four. Twenty-eight rings. One opened jar of pickles.