Cardi B's "Bodak Yellow" Defeats Taylor Swift, Hits Number One on Hot 100
​It's a good day for America and the world.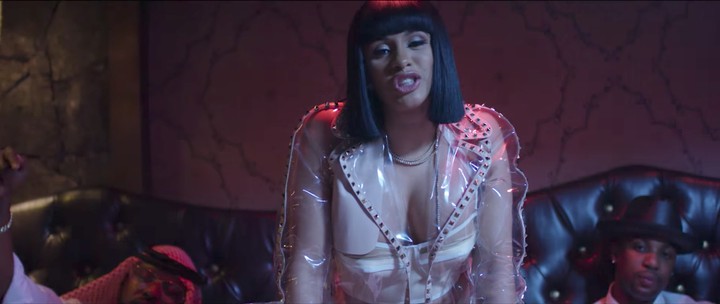 Screenshot
After a prolonged battle with Taylor Swift's "Look What You Made Me Do," Cardi B has landed her first number one on the Billboard Hot 100 with "Bodak Yellow." Despite possible attempts by Swift's camp to boost streams by lowering the price of "LWYMMD" on iTunes and embedding its music video within a making-of for that same video, Cardi still reigns victorious ("Bodak" also had its price reduced). Not only that, but Swift was doubly bested by both "Bodak Yellow" and Post Malone's "rockstar," featuring 21 Savage and now sitting at number two.

It's tempting to read a lot into the broader meanings of this event; how hip-hop is now the dominant music of the US, how this is apparently the first solo rap hit by a female artist to top the charts since Lauryn Hill's "Doo Wop (That Thing)" almost 20 years ago, how—in Trump's America—a Trinidadian-Dominican woman from the South Bronx triumphed over a figure that some see as an emblem of white privilege and who's been described by Nazis as an "Aryan Goddess". You could analyze it from those lenses, or you could just enjoy the song, as millions have. This is a good day. Celebrate it.
Phil is on Twitter.