Now in its fourth season, Survivor's Remorse faces a unique predicament of the Peak TV era: It's already been the subject of countless "Why you should be watching this series" thinkpieces (like this one, this one, and this one), yet creator and showrunner Mike O'Malley recently confided to me during a phone interview that he still feels the need for "town criers" to get the word out about his show.
Fortunately for O'Malley—whom viewers probably know best as Kurt's supportive, blue-collar dad on Glee—finding hype people for Survivor's Remorse shouldn't be a chore if they've seen its most current season. When the show first debuted on Starz in 2014, it was a laugh-out-loud, "episodic" (to use O'Malley's word) comedy exploring the unpredictable roller-coaster ride that accompanied sudden fame and fortune. Concerning a kid from the Boston projects named Cam Calloway (Jessie T. Usher) who's signed to a multimillion-dollar basketball contract in Atlanta, a prime example of the show's fish-out-of-water hilarity took place in season one, when Cam's filter-free mother, Cassie, (Tichina Arnold) casually mentioned to the press that she used to beat her son, causing a public-relations nightmare.
The show eventually focused less on the Calloway family's "new rich person's problem of the week" and more about pulling back the layers of the characters' unresolved emotional issues. If you compare season one to season four, Survivor's Remorse wouldn't necessarily look like a wholly different show—but by embracing its serious side, it now deserves a place at the grown-ups' table of prestige TV.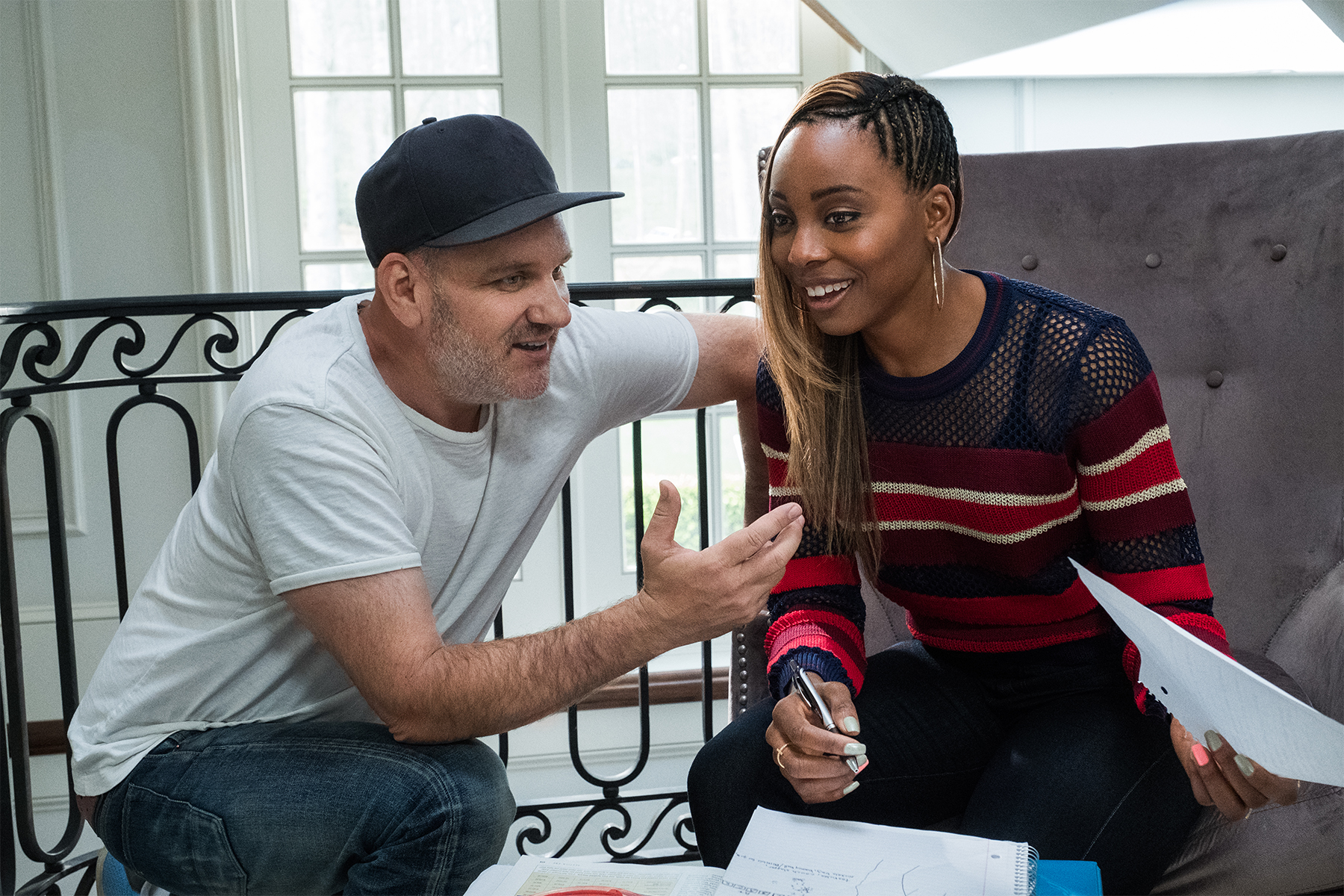 The tonal shift largely emerged from the loss of Mike Epps's Uncle Julius character at the start of season three. Although Julius's death cast a pall over the narrative—a creative decision caused by Epps's increasingly busy schedule—the cast and writers rallied, and made the series even stronger than it was before by taking on more dramatic arcs. O'Malley says the evolution of Survivor's Remorse has to be attributed to the binge-watching, on-demand mentality of 2017 TV viewers: "That has caused creators to have a longer story. And if you're going to have a longer story, then it better have some weight to it—otherwise it's just trivial."
And anyway, according to O'Malley Survivor's Remorse has never been a true comedy at its core anyway. "The way that I live," he said, "is in between the dual experiences of the tragedy mask and the comedy mask. I feel that I write best and think best in between those two masks. That's what I'm attracted to, how people face struggle—with humor, and how they handle tough situations in their lives and in conversations. I would rather there be three or four big laughs in the middle of a story that's dramatic, than something that's all comedy."

That's why you can see a character belting out Donna Summer's "Last Dance" while en route to a cemetery, only to see her hurling tear-filled insults at the graves of her three potential fathers moments later—all in the scope of one episode. That episode,"Repercussions," aired this past Sunday and followed Cam's half-sister, Mary Charles a.k.a. M-Chuck (Erica Ash), as she continued on the cathartic mission she began last season to learn about her paternity. Despite her mother's wishes to keep the past in the past, the truth came tumbling out toward the end of season three: M-Chuck was the product of gang rape.
In "Repercussions," M-Chuck, along with an old family friend, goes to a Long Island graveyard where the three teenage boys who sexually assaulted her mother are buried. Through the friend, she learns that Uncle Julius had the rapists killed. The scene is one of the heaviest in Survivor's Remorse's history, as M-Chuck—via a powerhouse performance by Ash—completes her transition from the show's comic relief to its heart and soul.
M-Chuck unleashes an angry, profanity-laden, yet poignant speech to the three boys who have ensured that she will never know the name of her father. It's one of those moments she's probably dreamed about her entire life, finally getting to unload years of heartache, confusion, and frustration that have plagued her since childhood.
But, without spoiling the rest of the season, it's clear that M-Chuck still hasn't gotten the closure she's been so desperately seeking. Thanks to her rich brother, M-Chuck's no longer worrying about the basic necessities of survival, so she has plenty of time to start digging up her past. "When the food, the clothing, and the shelter is no longer a problem," said O'Malley, "you begin to pick at scabs and focus on the lint balls in the corner of the room. And then you start going over there and you're picking them up, and your hands get dirty."
And Ash, whom O'Malley calls "a comedic and a dramatic weapon," has embraced the challenge of balancing both sides wholeheartedly. The actress, who also spoke with me in a phone interview, echoes the showrunner's sentiments when it comes to the series' development: "We are definitely leaning more toward dramedy," she says. However, she welcomes the task of seeking out the hilarity even in the most sobering of storylines. "One of the beautiful challenges that a show like ours brings is that in its evolution, [since] we are still officially classified as a comedy, we have that charge to find something funny in whatever the subject matter is. But I like to rise to those types of occasions," Ash continues, "and that to me, stretches my muscle in a way that allows me to grow and expand as an actor."
Another important element of Survivor's Remorse is its importance as a series that doesn't hold back on taboo subject matter—referring to a wide array of topics, like "vaginal rejuvenation" or psychotherapy. M-Chuck has been in therapy over the past couple of seasons, and to hear both O'Malley and Ash tell it, that's a really big deal. O'Malley learned from his writing staff that "you don't see a lot of characters from black homes going to therapy" in film or on TV. Ash expands on that further, explaining that she's a "big advocate of therapy, especially in the black community. It's something that's so taboo; we like to shake things off, and we're too proud sometimes to deal with it."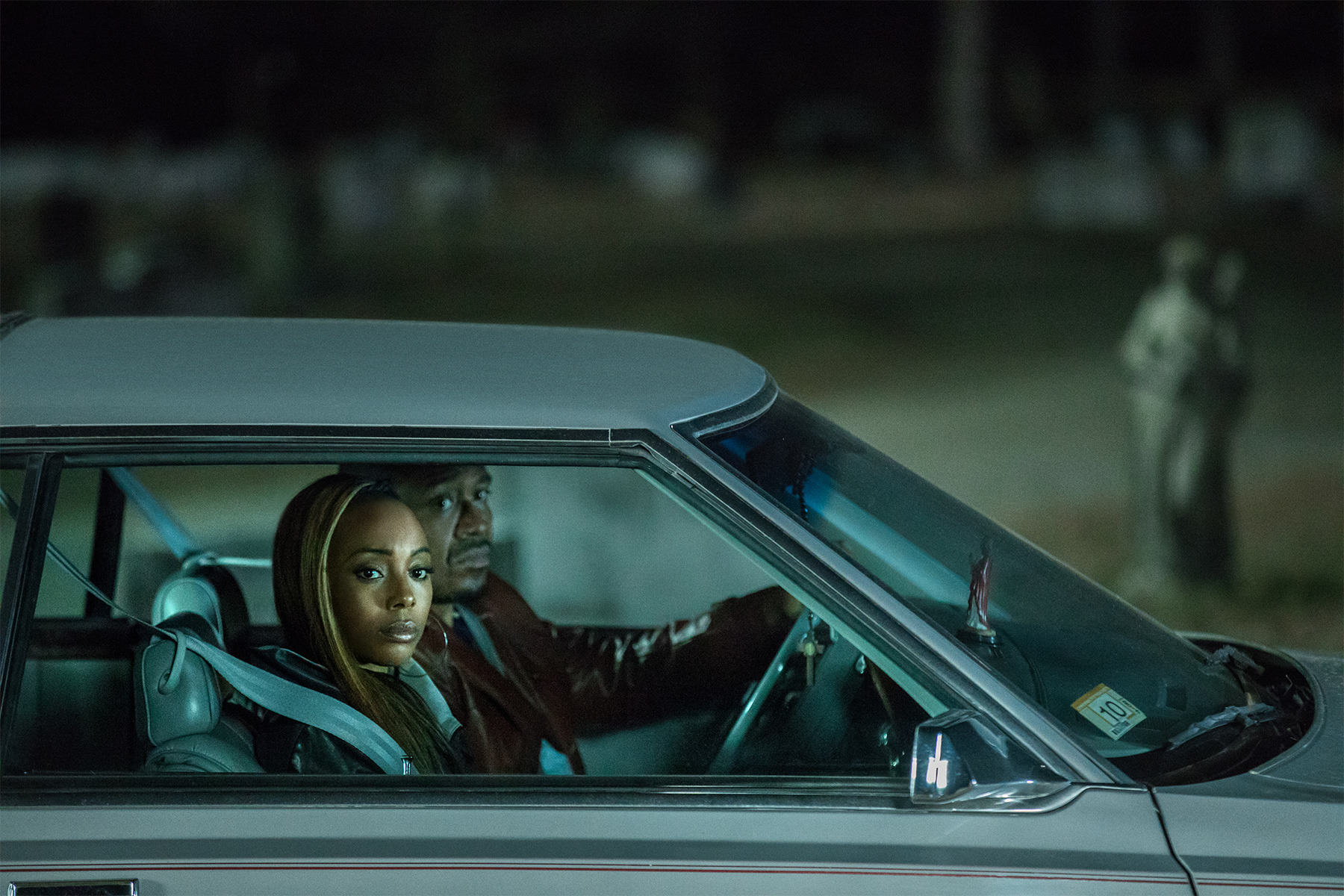 But the show has also been tackling the controversial issues reflective of current events since the beginning. "Survivor's Remorse provides a different perspective that people didn't see coming," says Ash. "That's just what our show is known for. We talk about domestic violence. We talk about the police brutality issue."
While Survivor's Remorse will always stand out for its willingness to take risks from a narrative perspective, its greatest strength has to be how, for a half-hour each week, it allows audiences to watch these characters go to emotional places that can be pretty scary at times, whether the gut reaction is to laugh or cry. "We ask [the actors] to turn things on a dime," said O'Malley, "and go from comedy to drama and drama to comedy, and bravely take on these stories with the emotion that they do. They are having to show themselves to be vulnerable and seen sometimes in a negative light, which, for some actors, they don't want to do that."
But what the show really does on a weekly basis is hold up a mirror to the human condition: "I'm just very interested in how we, as people, can live the right way," says O'Malley of his approach. "What's great about drama is that you can have characters debate these things, and it can open your eyes to certain topics. And what's great about [a premium cable network like] Starz is they allow us to do that."
Follow Sarene Leeds on Twitter.