On page 200 of Ship to Shore: Straight Talk from the Seafood Counter, John Bil declares that porgy is a "much-maligned fish that needs to be brought to the forefront" because of how responsibly sourced and delicious it is. This salute to porgy is classic Bil; as emphatic about making good food as he was about finding edible solutions to what he called the "solvable problems" of sustainability.

Bil dedicated much of his professional life to pushing obscure and inexpensive seafood out of the deep and into the bright lights of the fish case. Like the owner of a record store committed to digging up and curating only the finest vinyl, Bil's strengths lay not only in good taste but an encyclopedic knowledge of his product.
It's not surprising, then, that Bil owned a vinyl shop called Sketchy Records when he was 17. Or that he also helped open some of the most esteemed restaurants in North America, including his very own Honest Weight in Toronto, leaving a long trail of trout ponds, fish counters, and enlightened customers in his wake, until his death earlier this year.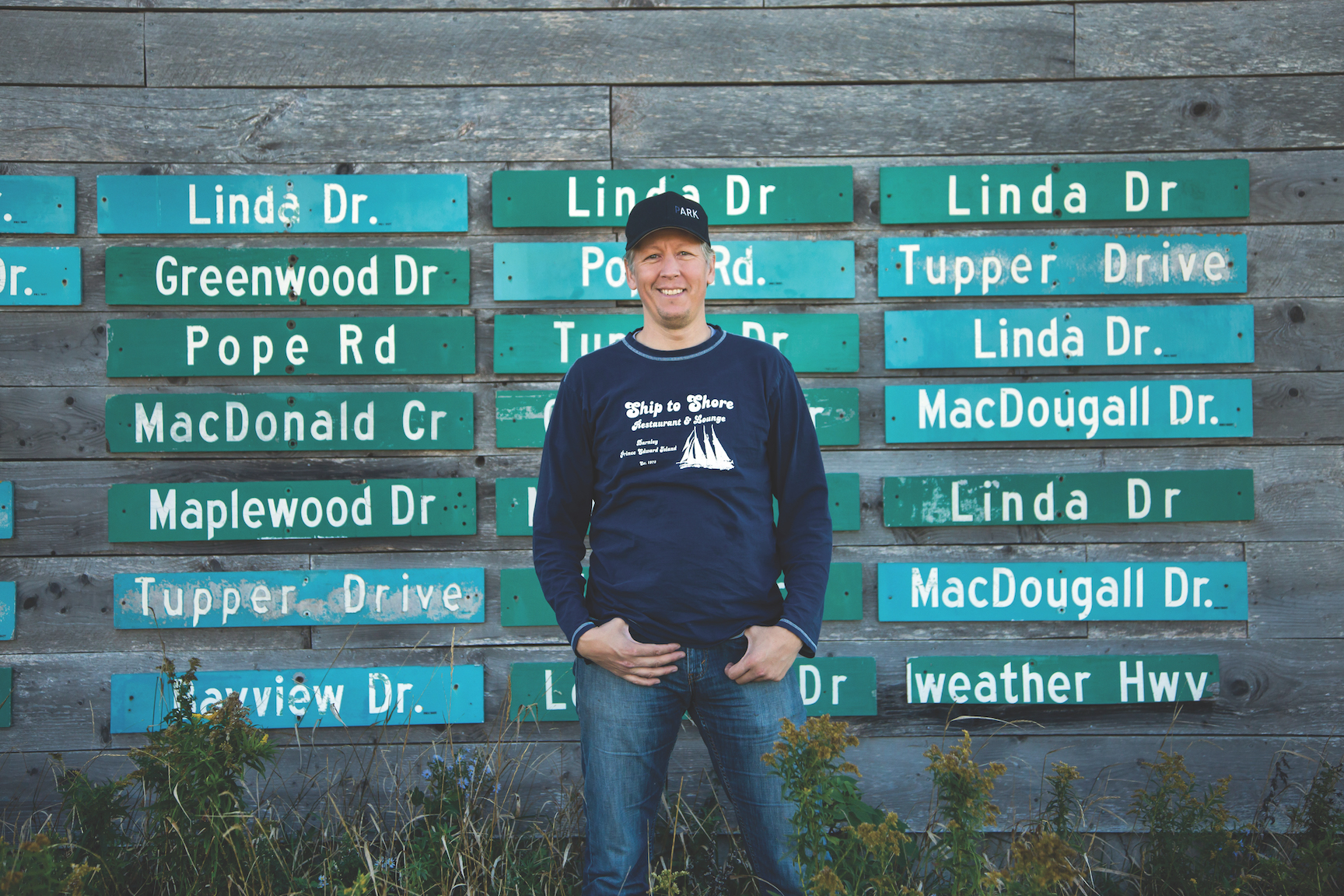 Luckily for those who never met Bil, his final opus is a posthumously published cookbook full of recipes, glossaries, musings, arguments, and conversations with fishermen about seafood. On page 200, as with every other page of this book, one can almost hear John making his case for porgy from the great beyond, in a polite but assertive tone.
At least that's the case for his friend and frequent collaborator Fred Morin, who wrote the foreword to Ship to Shore. "I haven't read the book fully, because I find it very difficult," Morin says. "But when I read it, I hear his voice and his argumentative nature come through and I think the main argument is that you should respect the things for what they are and not change them."
Back in 2002, while employed at a ritzy Montreal supper club, Morin stumbled upon a box of exceptional oysters from Prince Edward Island, which were hard to come by back then. So, he called the number on the side of the box, and lightning struck. John Bil answered the phone and sent 12 cases of PEI oysters to a bus station, along with oyster knives and instructional DVDs that Morin watched intently. With a little guidance from Bil, Morin stopped putting wasabi mayo on oysters and started focusing on technique instead.
"All of a sudden, we started practicing shucking and contacting really good producers," Morin recounts. "This supper club (that was a temple of evil sometimes) now had a really nice oyster bar. I realized that the way you add value to an oyster is by opening it as best as one can, by not piercing the muscle. You're not adding value to an oyster by dressing it with diced green apple and raspberry foam; you're actually removing not just financial value, but metaphysical value."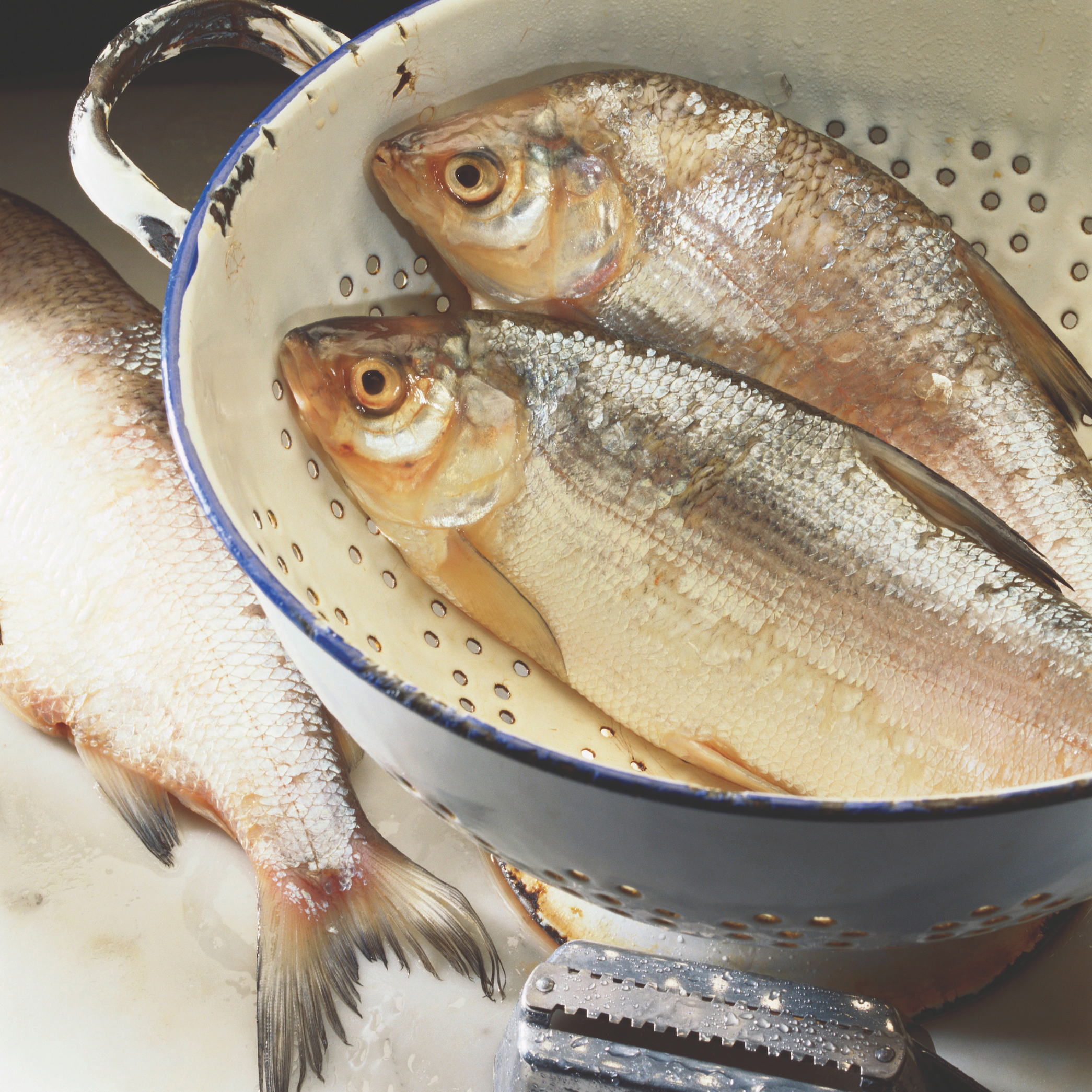 This focus on the metaphysical remained a pillar of Bil's all-encompassing—though somewhat bleak—worldview, and helps frame the recipes in Ship to Shore beyond the usual cookbook discourse of "Hey, look at me make a lobster roll the way my grandparents did!" Instead of putting himself front and center, Bil focuses on the provenance and sustainability of a staggering array of seafood. Throughout the book, Bil weighs in on the myth of "sushi-grade" fish, whether lobsters feel pain, why clambakes are a terrible idea, and even explains to consumers how to sniff out unscrupulous fishmongers.
You may know seafood well, but even so, among the wreckfish, plaice, and spiny dogfish recipes in Ship to Shore, you will likely still encounter a creature you have never heard of before—and then learn how to prepare it with respect. Recipes are simple, with availability, stock status, sources, and alternatives listed for every sea creature. What the reader comes away with is a deep reverence for seafood as well as the humans who fish, harvest, and process it responsibly.
That same ethos underlies Honest Weight, the restaurant Bil opened in 2015 with business partner Victoria Bazan. Part fish counter and part restaurant, Honest Weight is Bil and Bazan's very own record store of underappreciated marine life and a way of sharing their seafood philosophy with diners.
"We shared a vision about bringing seafood to people in a way that would allow them to appreciate the effort that went into putting it into their hands, whether it's in a fish case or on a plate," Bazan says. "It's great to give people the opportunity to try seafood they've never had before—it's like bringing someone a gift. John and I weren't trying to school anybody, we were just trying to help people appreciate things from a different perspective and try new things."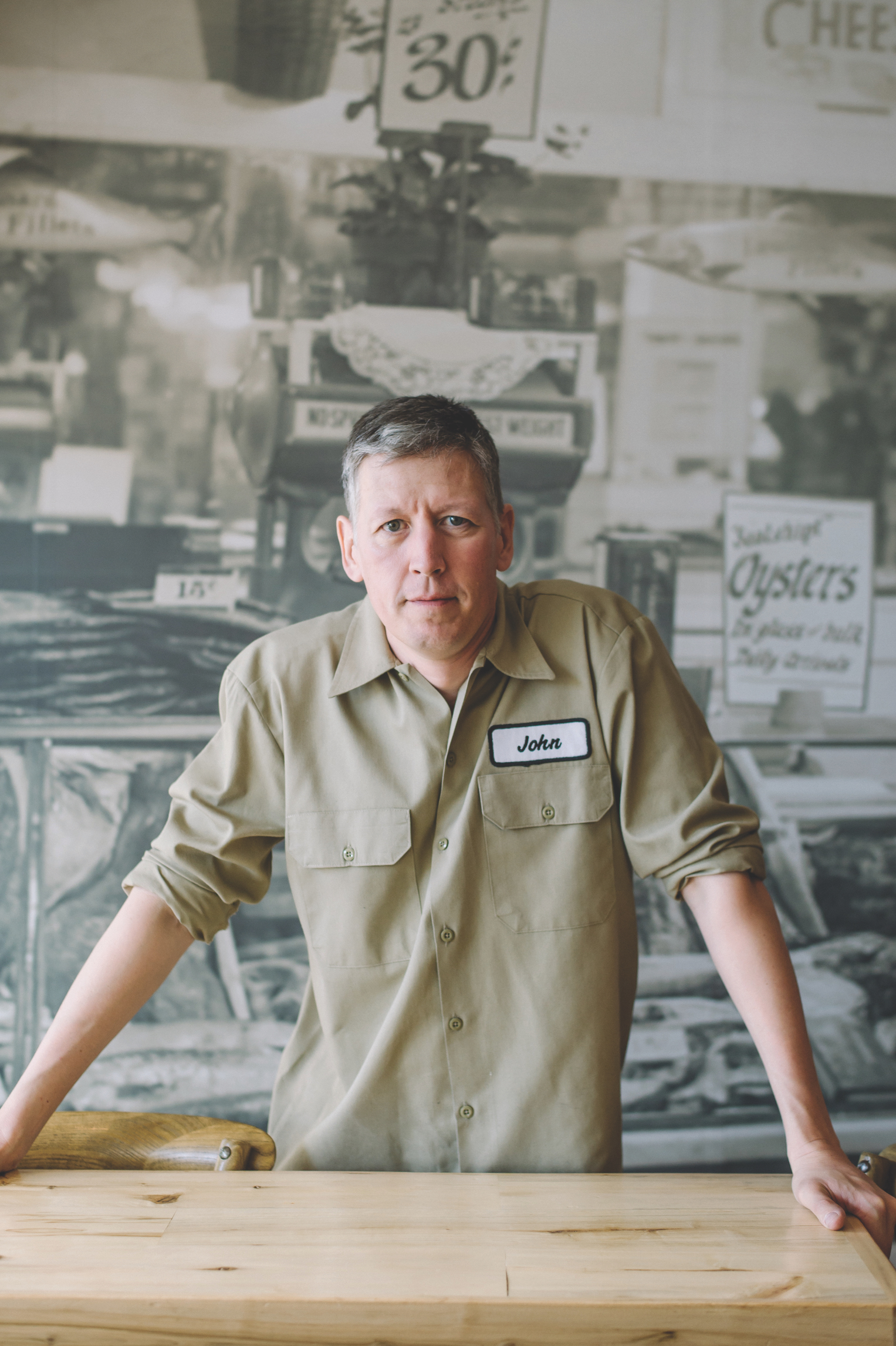 One of those people was Stars and Broken Social Scene vocalist Amy Millan, one of Bil's closest friends, who even wrote a song called Ship to Shore in his honor. As with Fred Morin, this book has become the physical embodiment of Bil's spirit for Millan.

"Every time I open the book, I start crying," Millan says. "When I got it in the mail, it felt like he was at my house again." But having John Bil's voice in your head can also lead to ethical dilemmas when ordering food at a restaurant, according to Millan, "Sometimes, I want that salmon tartare, but John wouldn't feed it to his dog, so what do I do here?"
LISTEN: Seafood Philosopher John Bil Explains How to Open a Restaurant
Again, like Morin, Millan witnessed Bil make inflammatory statements about fishing and seafood and then back them up with Spock-like calm. "The teardown never felt aggressive," she says. "He just wanted to have a proper conversation about it instead of winning the argument. It was more about placing a different part of your brain into the discussion; he'd met so many fishermen throughout his life and he wanted to protect that line of work."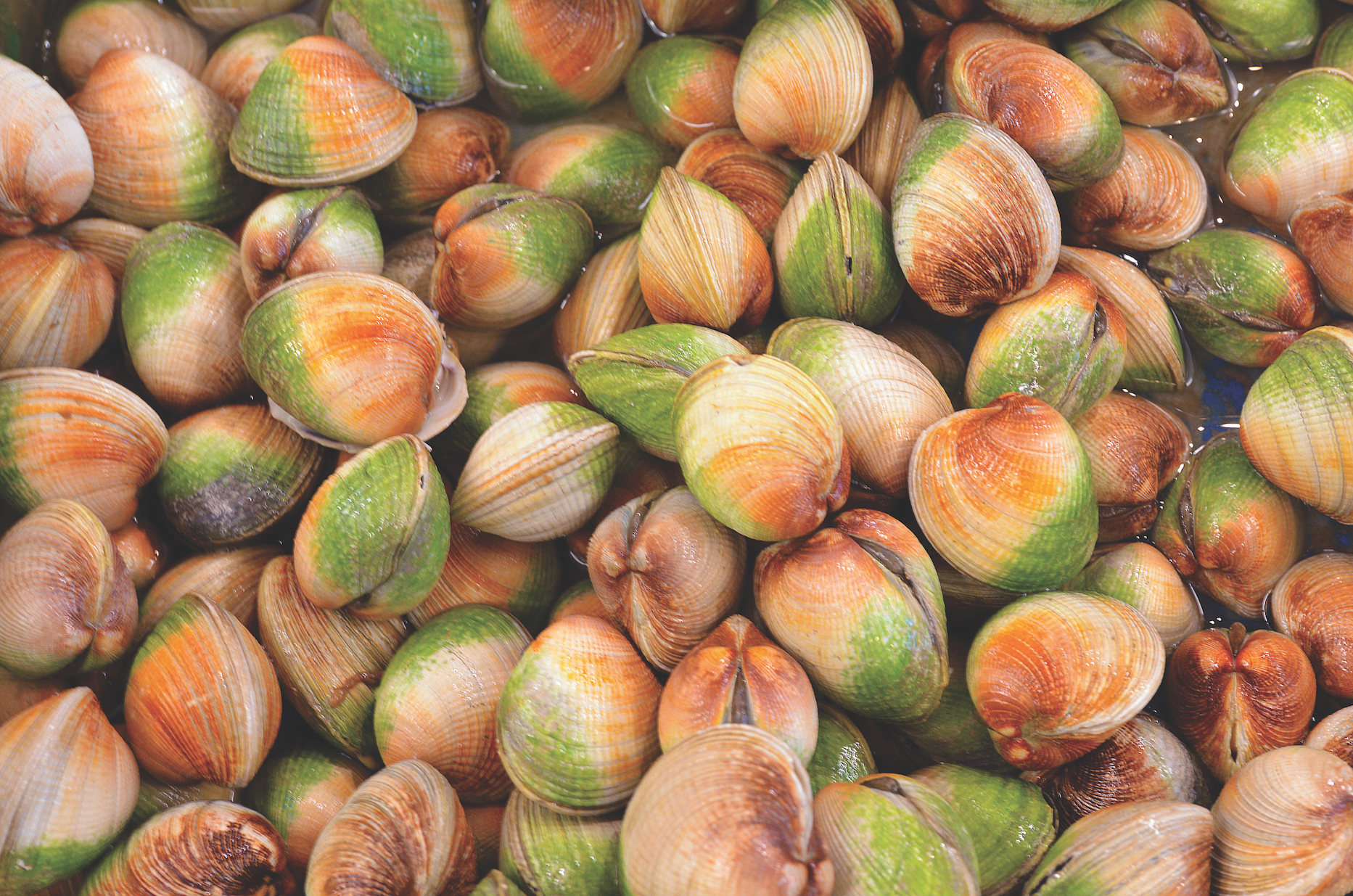 All of which gets to the core of what Bil is trying to do in his book. "That was the danger for him: when you start throwing around the word 'sustainable,' you start cutting off a bunch of fish that you don't really understand where they're coming from or how it's working," Millan concludes. "He never thought he had all the answers, he just thought maybe we're just asking the wrong questions.'"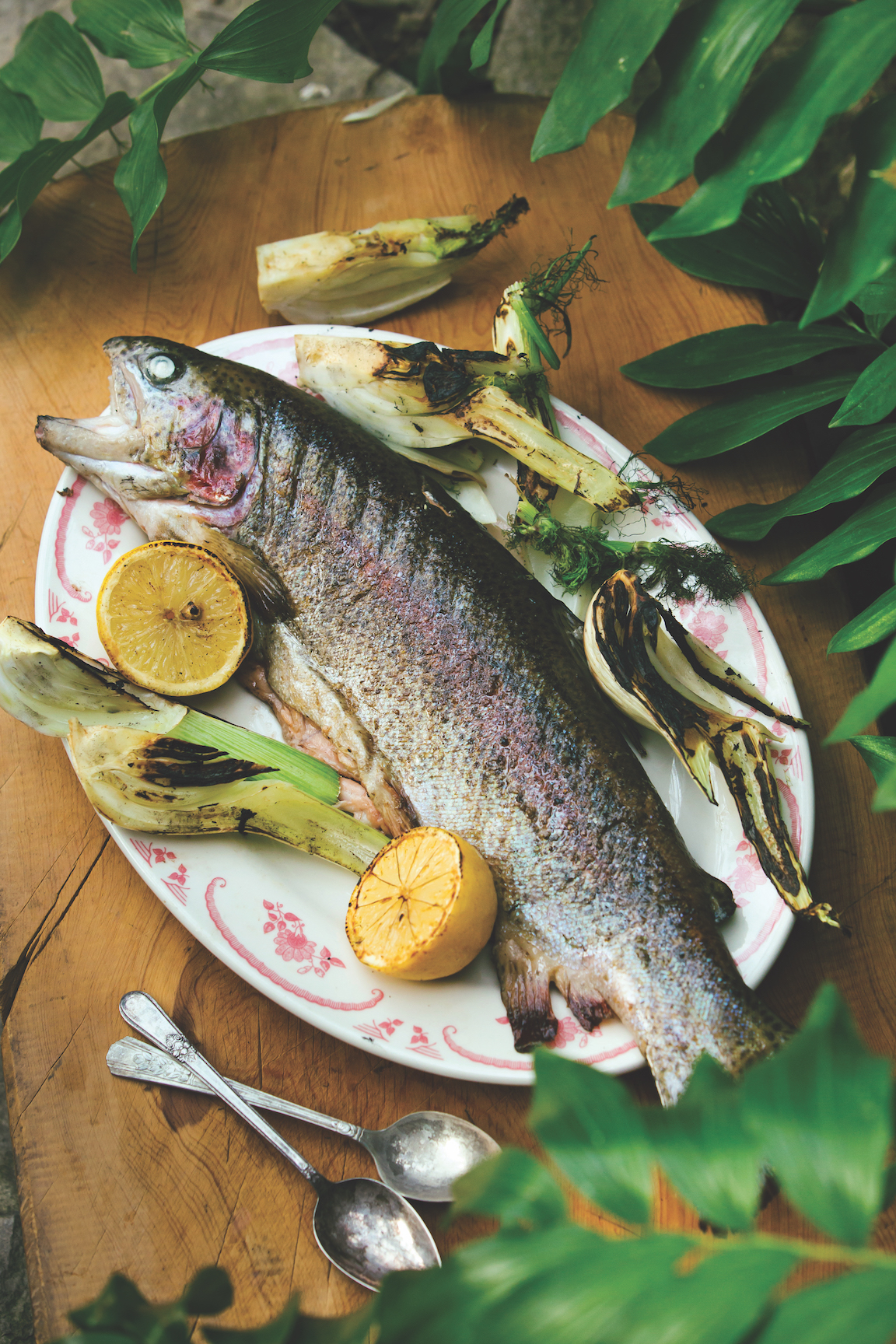 Perhaps the most basic and least obvious question about marine life is why we eat it in the first place, and if you're looking for the answer to that, Bil offers his own answer in Ship to Shore, "Ultimately, the point of seafood is to remind you where you are and just how close you are to the ocean." In other words, try porgy—it might remind you of how far we are from really understanding seafood.