After weaving through a maze of sewing machines and racks full of Cam'ron-esque pastel pink and purple fur coats, I finally found designer Ryohei Kawanishi. He was in a narrow white room in the very back of a packed military clothing factory called Fashion Queen in Brooklyn's Industry City. For the past two years, the factory has also been home to Landlord, the menswear label where Kawanishi serves as the creative director.
A few weeks before our meeting, Kawanishi presented Landlord's first official runway show during New York Fashion Week: Men's. It was a reggae-inspired collection that took cues from the streets of Harlem and east London's Dalston Junction, where the designer lived while studying fashion at Central Saint Martins.
As Kawanishi explained to me, he liked to make streetwear from what he literally saw while walking down the streets. The vibrant collection featured satin jackets, graphic T-shirts, and accessories with plenty of red, yellow, and green. The clothes riff on everything from Rastas and knock-off Gucci and Burberry to military surplus.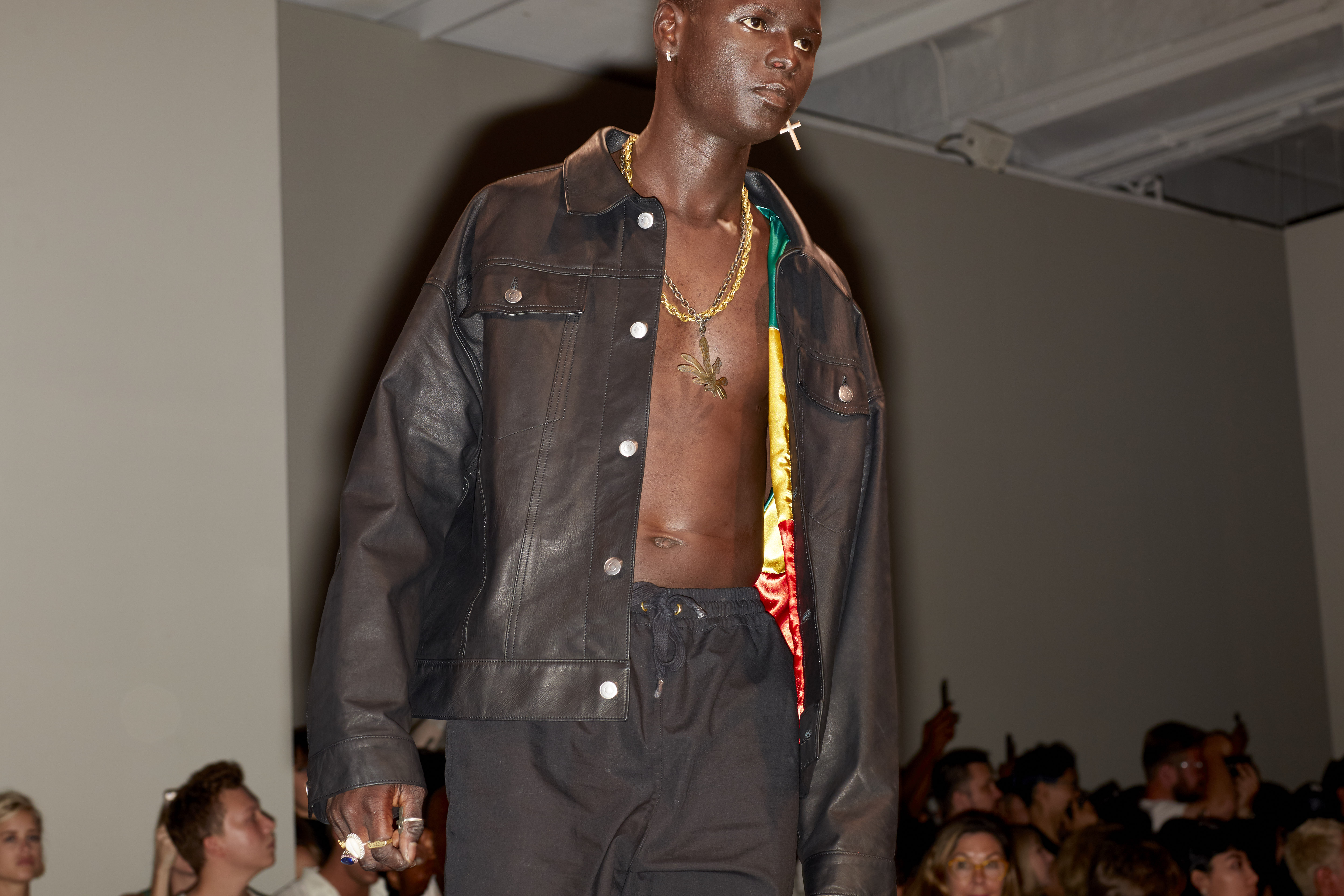 Originally from rural Japan, Kawanishi was first introduced to fashion through magazines he collected as a teen. While he was also interested in art, he saw making clothes as a way to escape the countryside. He had no intention of ever moving to New York City, but when Uniqlo offered him a scholarship to complete his master's degree at Parsons in 2013, he couldn't say no. It was there that he met the CEO of Landlord and manager of Fashion Queen, Daniel Huang, who brought Kawanishi on to make his dreams of starting a streetwear company a reality. Now, two years in, Landlord's utilitarian menswear has been worn by artists like Big Sean, Migos, and A$AP Rocky.
To learn more about the breakthrough label, I talked with Kawanishi about living in Harlem, political fashion, and making streetwear in the age of Instagram.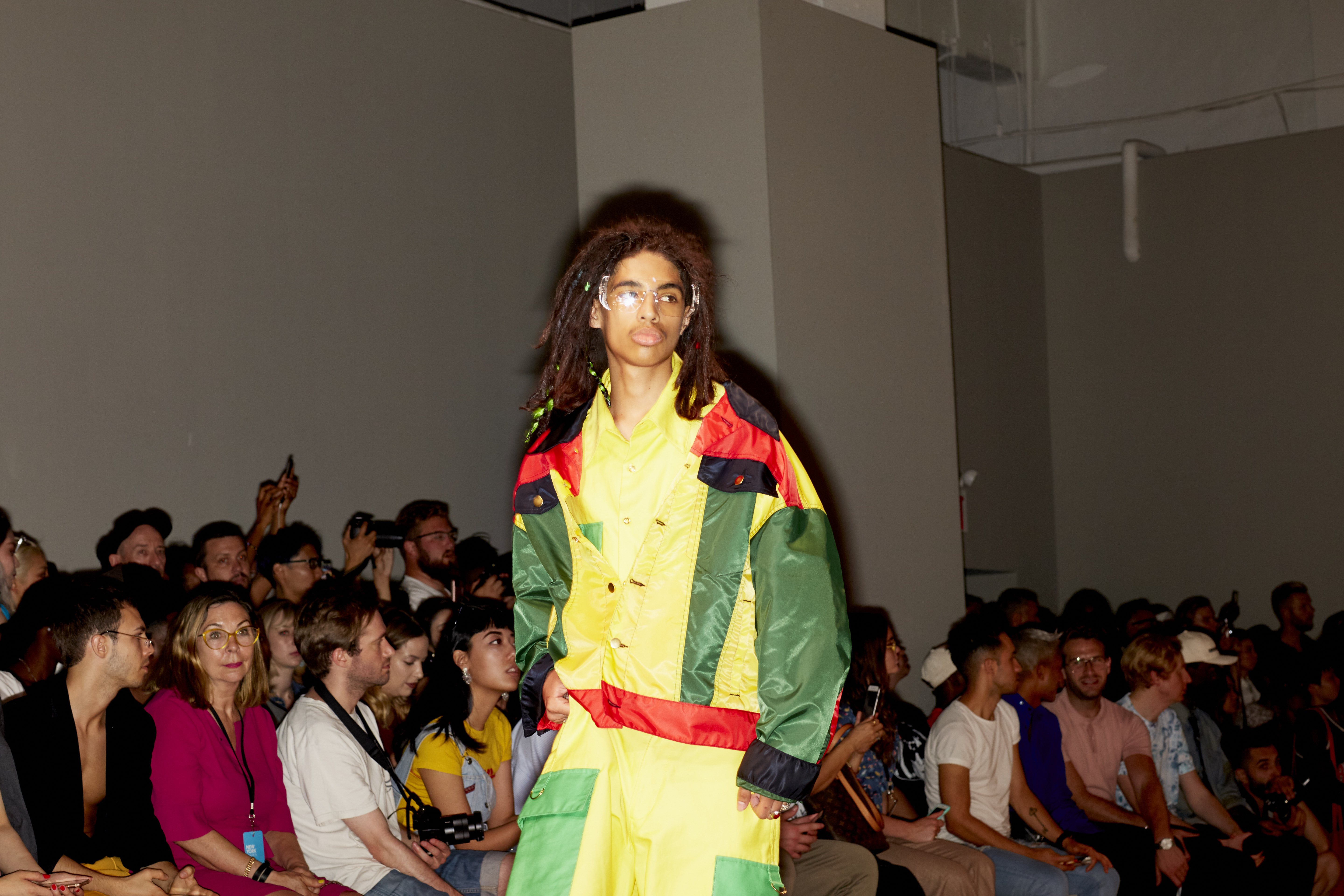 VICE: Your collections were mostly avant-garde before Landlord. How did you get into streetwear?
Ryohei Kawanishi: Daniel wanted to start a label for a long time before we met and was trying to find someone to work with. When we had our first meeting, we talked about our fascination with streetwear. In the beginning, it was not about starting a label, it was more of a small project that we tried to sell online.

What pushed you to start an entire label?
When I visited here I asked him, "Why don't we start a label properly?" Starting menswear was his idea. I never thought about doing menswear. At that time, my girlfriend was pregnant and I was looking for a serious job, so when he said menswear, I wasn't going to say no.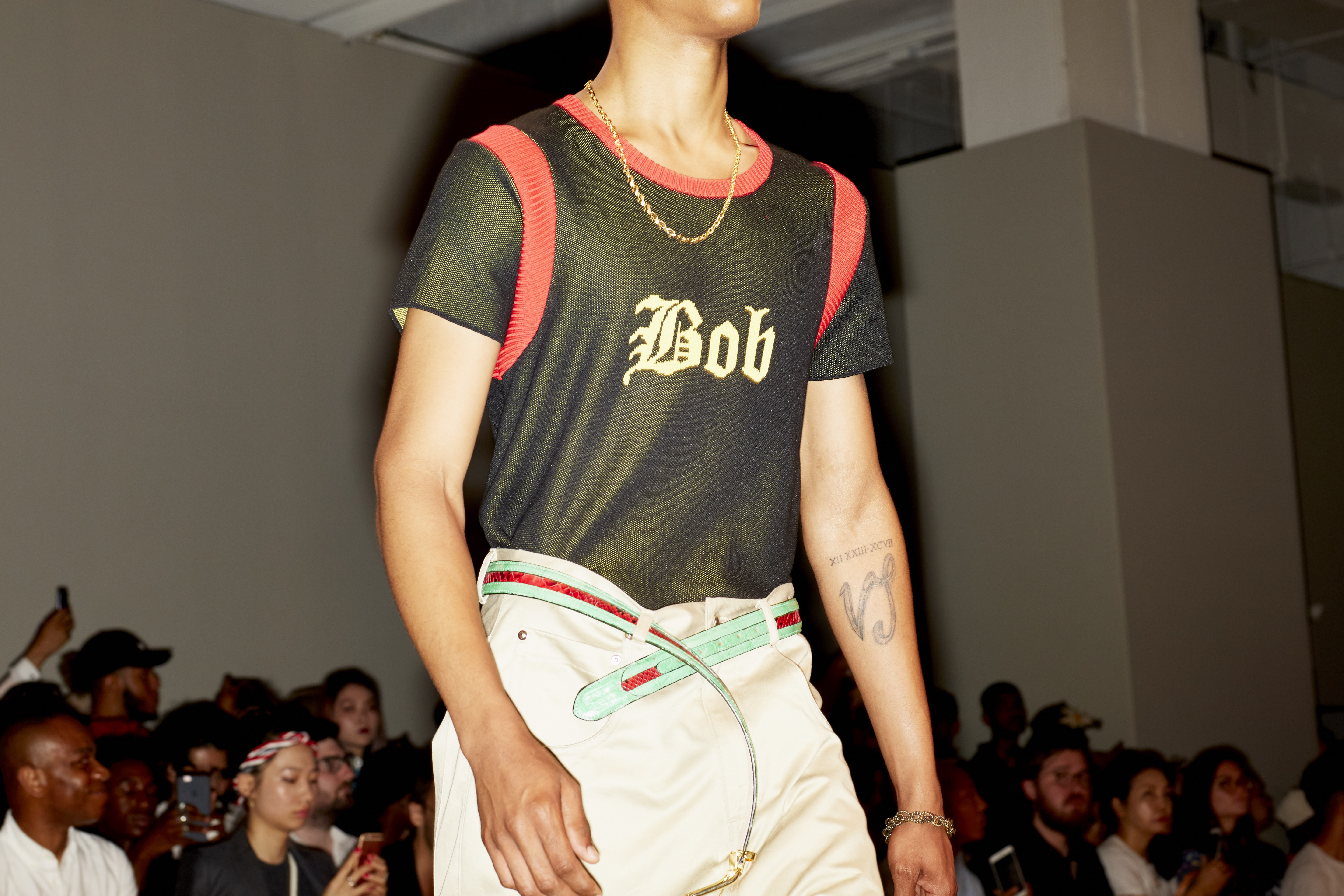 How did this factory play into the Landlord label?
Aesthetically, this is a military factory, so they know how to sew military uniforms to real spec. In the beginning, I pushed that side a little bit. If I did all military, season after season, I think that would be too much. So I wanted to bring more of a young taste with the DNA of a military garment. Even like a bomber jacket in corduroy, it's a classic style, but when we make it, it is going to be totally different. It's going to look casual but be made to real military specifications.
What was the inspiration behind this latest collection?
I listen to music a lot, and I hear reggae because I live in Harlem. I was also living in Dalston, so all the people there were listening to reggae through the night very loudly. So it's more of a lifestyle for me. When I would walk the market, it didn't look like fashion at all, but there are a ton of creative ideas there like holographic belts with reggae colors by a Rasta guy. I see those things a lot, so I like to pick up inspiration from them and show it as fashion.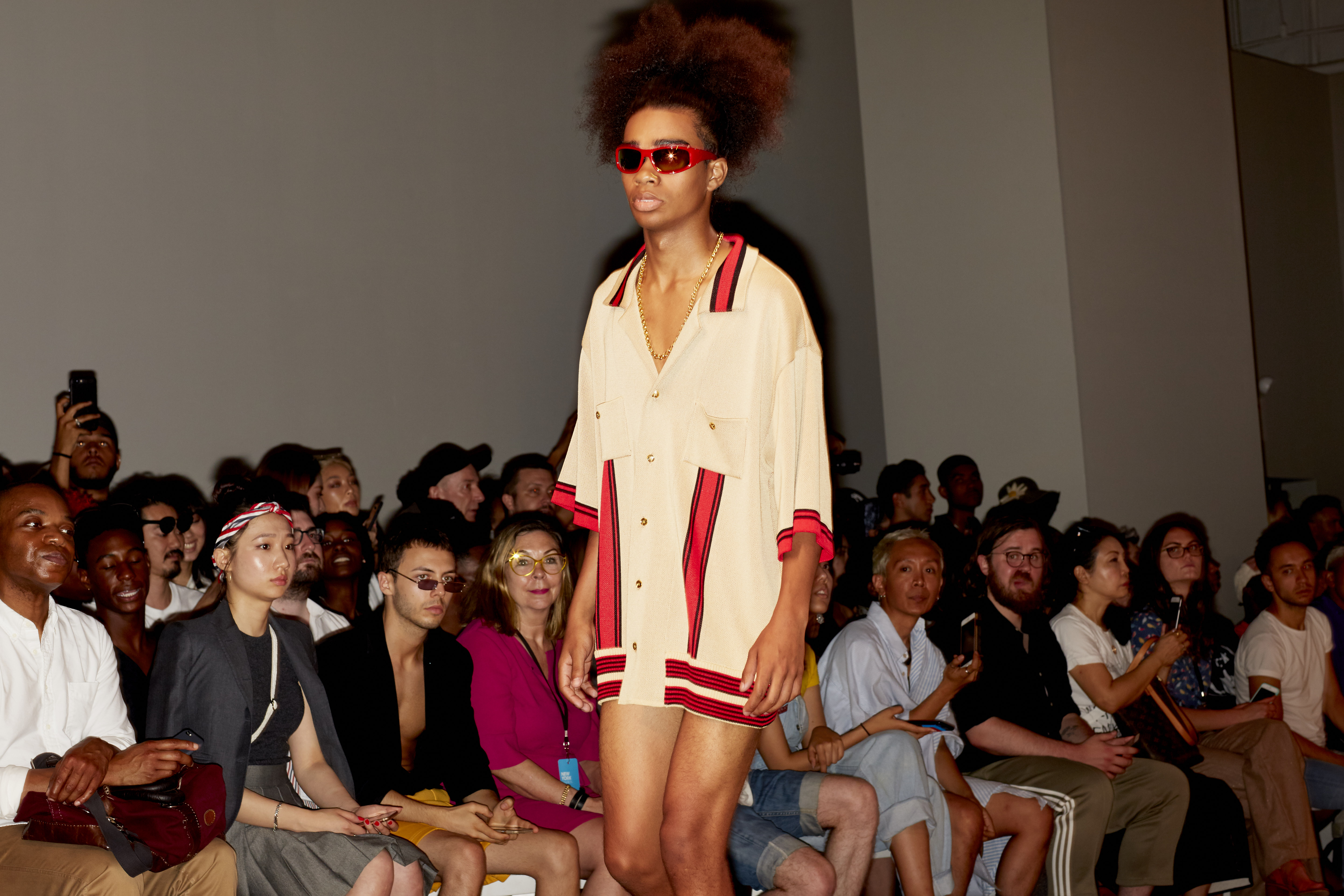 How did you end up in New York City?
I was trying to figure out how to mix conceptual art and fashion, but it was never a success. After I graduated from Saint Martins in 2011, I was doing some exhibition stuff. I did a project in Fukushima with local children. After I did that project, I was broke.
So I started babysitting in London, and I got interested in the MFA program at Parsons. I had never been interested in New York for fashion, because at the time, I wanted to be conceptual—I hated business. But Uniqlo offered me a scholarship in New York, so I said OK.
How important was it for you to have a diverse cast of models in your show?
It's more about how I can incorporate my environment. I live in Harlem, so those things are natural for me. I wasn't really thinking of diversity; it was just what I saw on the streets. If I lived on 70th Street and 1st Avenue, the models might be all white.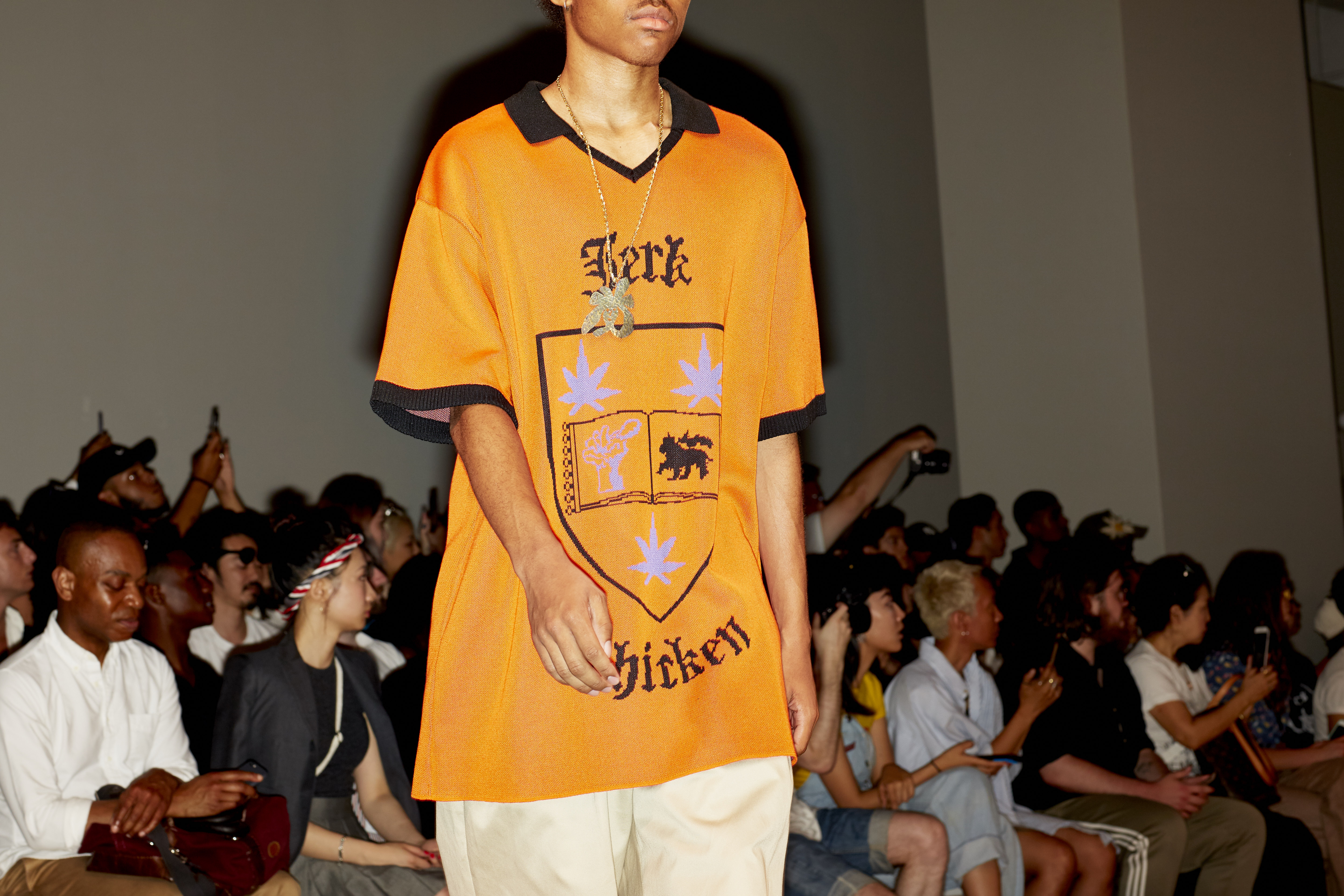 More brands are using their platform to get political. Do politics play a role in your collections?
Not really. This label is totally separated from the politically driven art I used to do. That's more of an old-school way of communicating, like, "This garment has this context and this story." I like it, but I don't want to work like that. Our target customer is a younger generation that isn't too into heavy topics. It's like Snapchat and Instagram, they just swipe and get likes.
Follow Erica Euse on Twitter.