Here's a Video Action Bronson Freestyling Over Melissa Etheridge's Sweet, Sweet Blues
He might be high. They both might be high.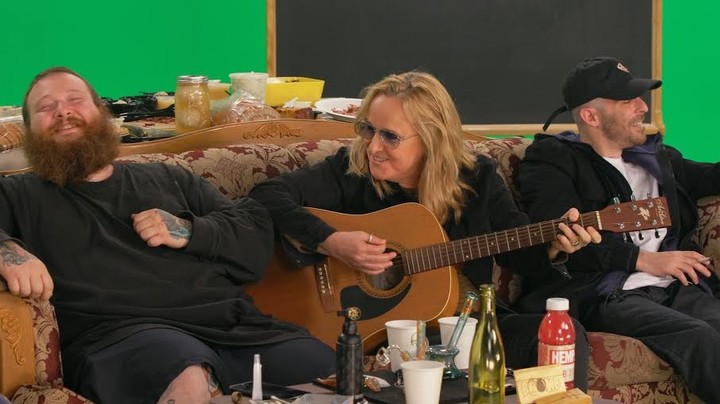 On the new episode of Action Bronson Watches Ancient Aliens, legendary blues singer Melissa Etheridge stops through. She maybe gets high. Importantly, though, she and Action put their sounds together in the clip below, with Etheridge laying down a nice blues riff and Action freestyling above it all. By the time he's caught his flow, it actually kinda works.
The new episode, "Destination Orion," airs Thursday, Aug. 25th at 11pm on VICELAND.
Follow Noisey on Twitter.