If Aliens Took Shrooms, Their Spaceship Might Look Like This
Miguel Chevalier's 'In / Out - Artificial Paradise' is as trippy on the inside as it is stunning on the outside.
An iridescent outer shell hides a nature-inspired video art trip inside Miguel Chevalier's new installation, In / Out - Artificial Paradise.
The French artist is known for interactive projection-mapped carpets and revitalizing old architecture with new media art. For his latest project, he had a team construct a 39-foot-diameter geodesic dome from scratch in the gardens surrounding a 1,000-year-old castle called the the Domaine de Chaumont-sur-Loire. Coated with holographic film on the outside, the futuristic "half-elliptical architecture" has an inner shell displaying a 360° video collage of colorful plant life. A sweeping soundtrack by Jacopo Baboni Schilingi immerses visitors in the space, while mirrors at the dome's base reflects the visuals onto anyone who can break their gaze from the ceiling.
See In / Out - Artificial Paradise in action in filmmaker Claude Mossessian's video documentation below.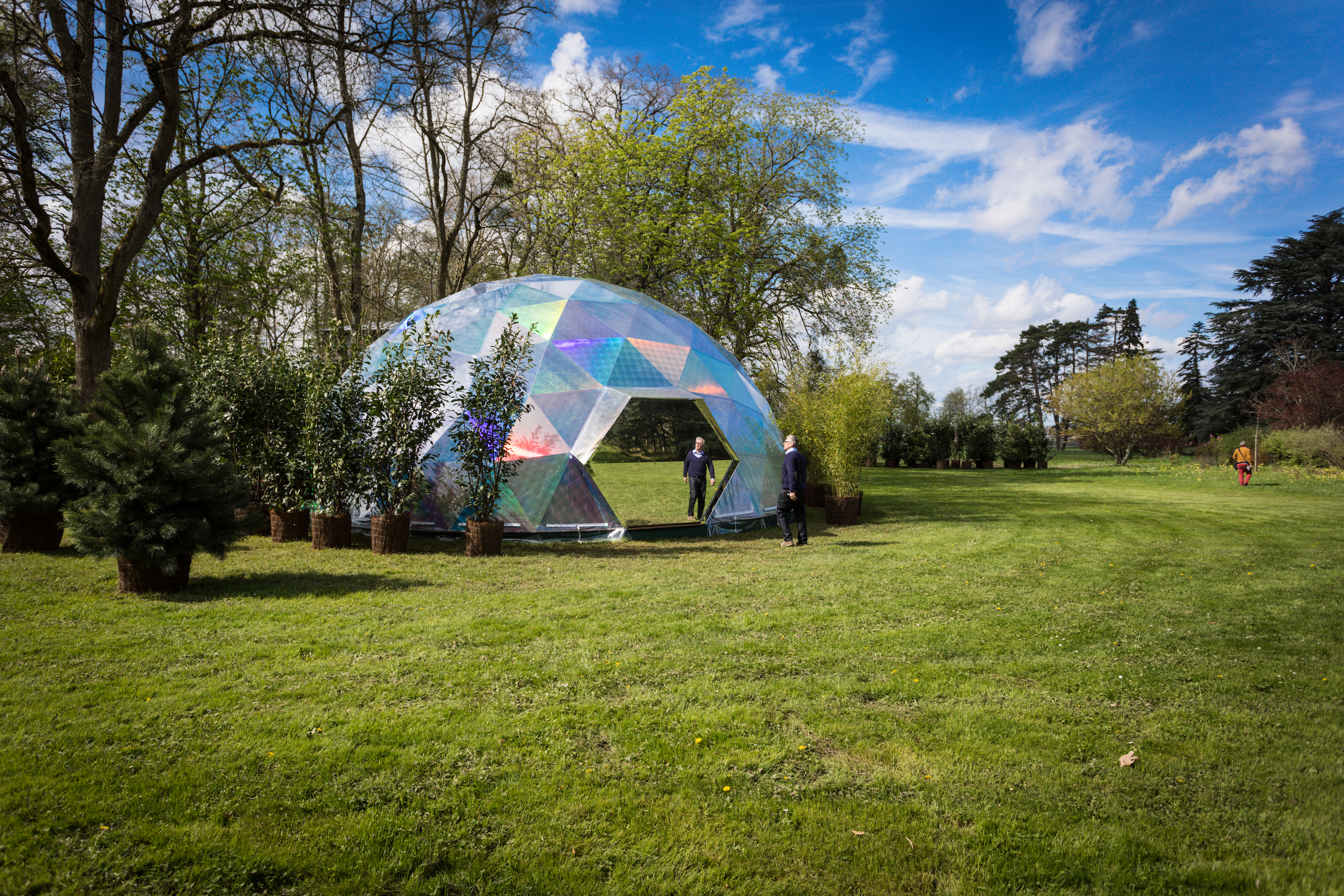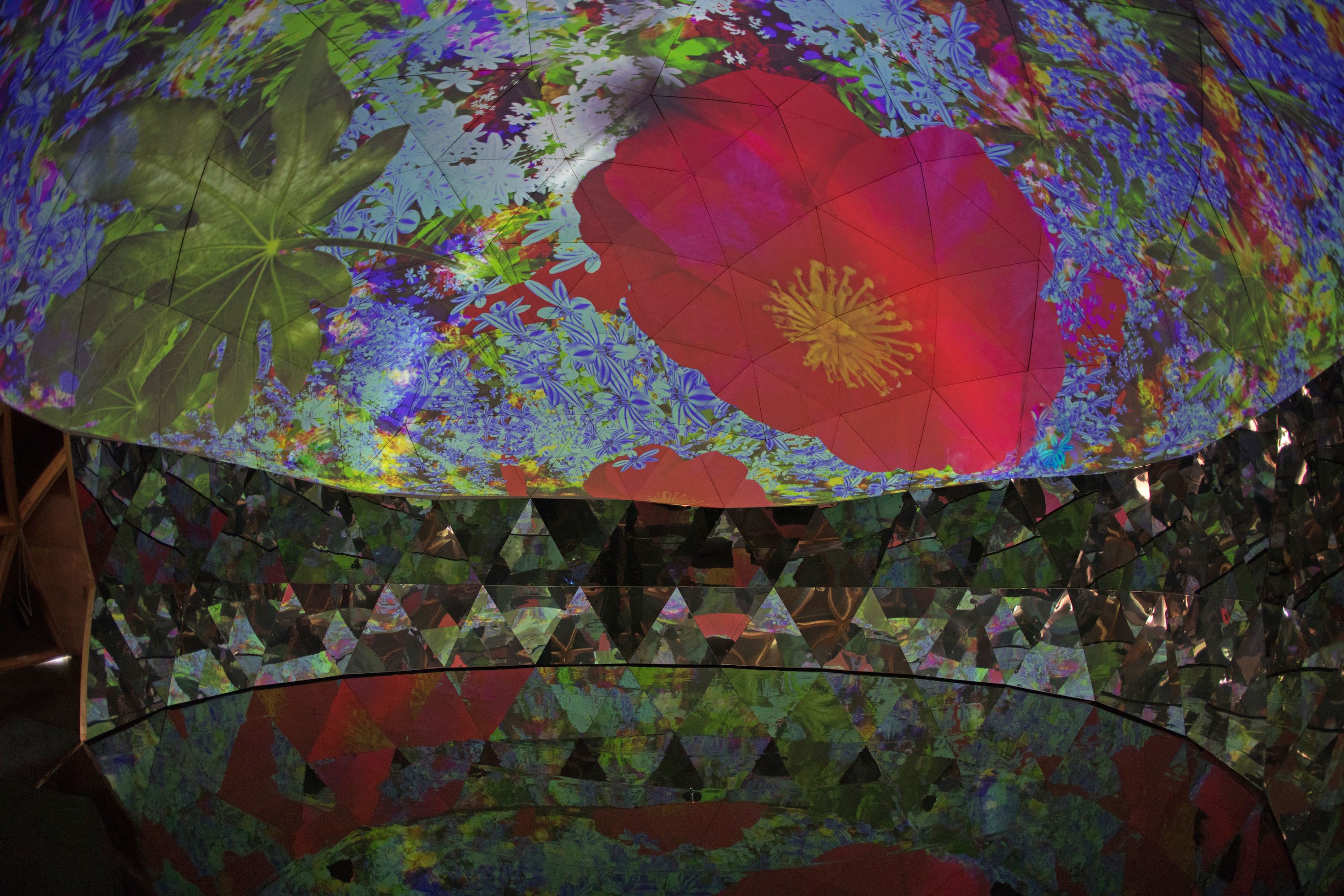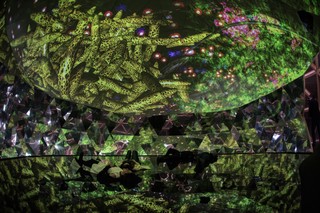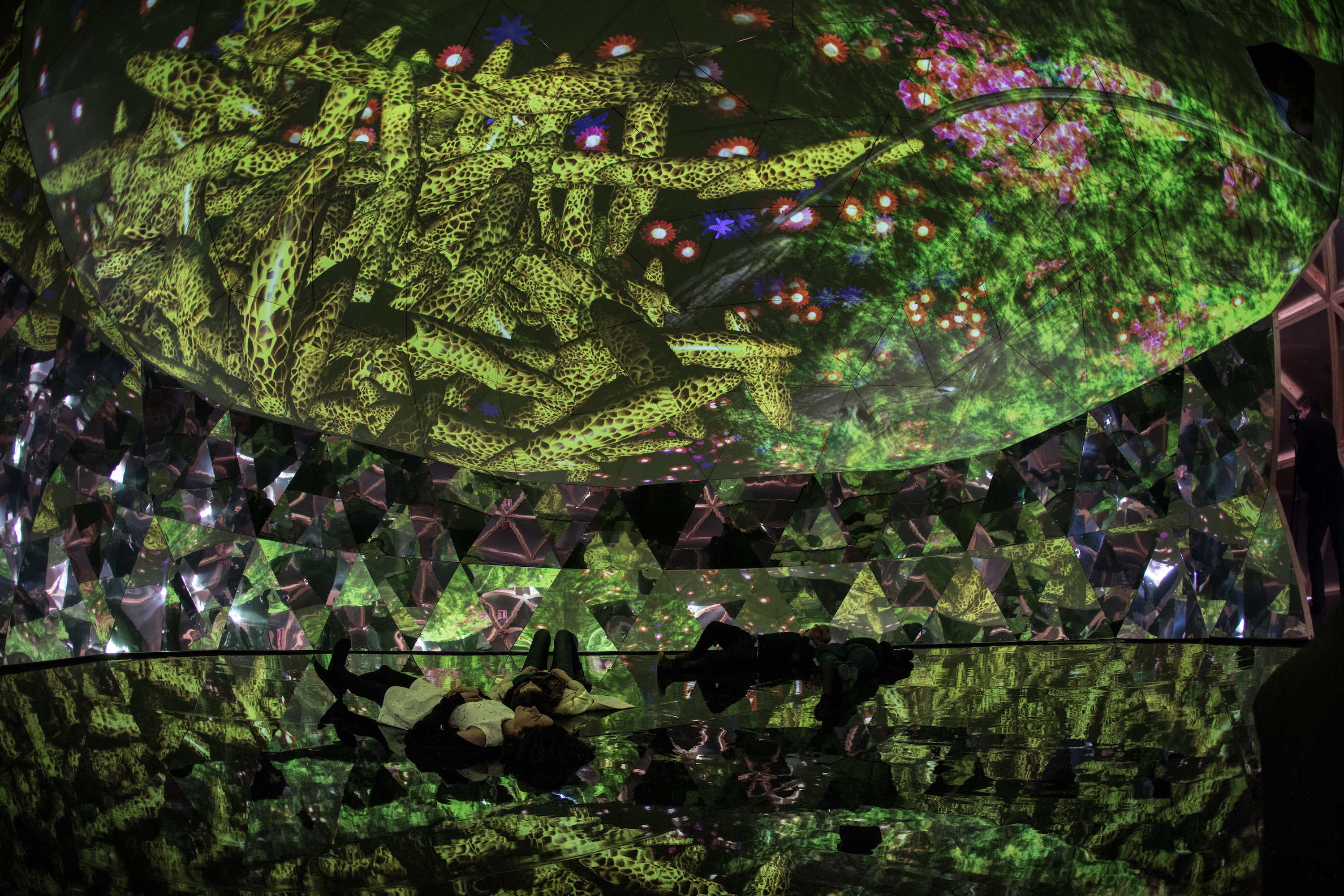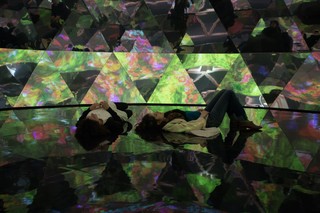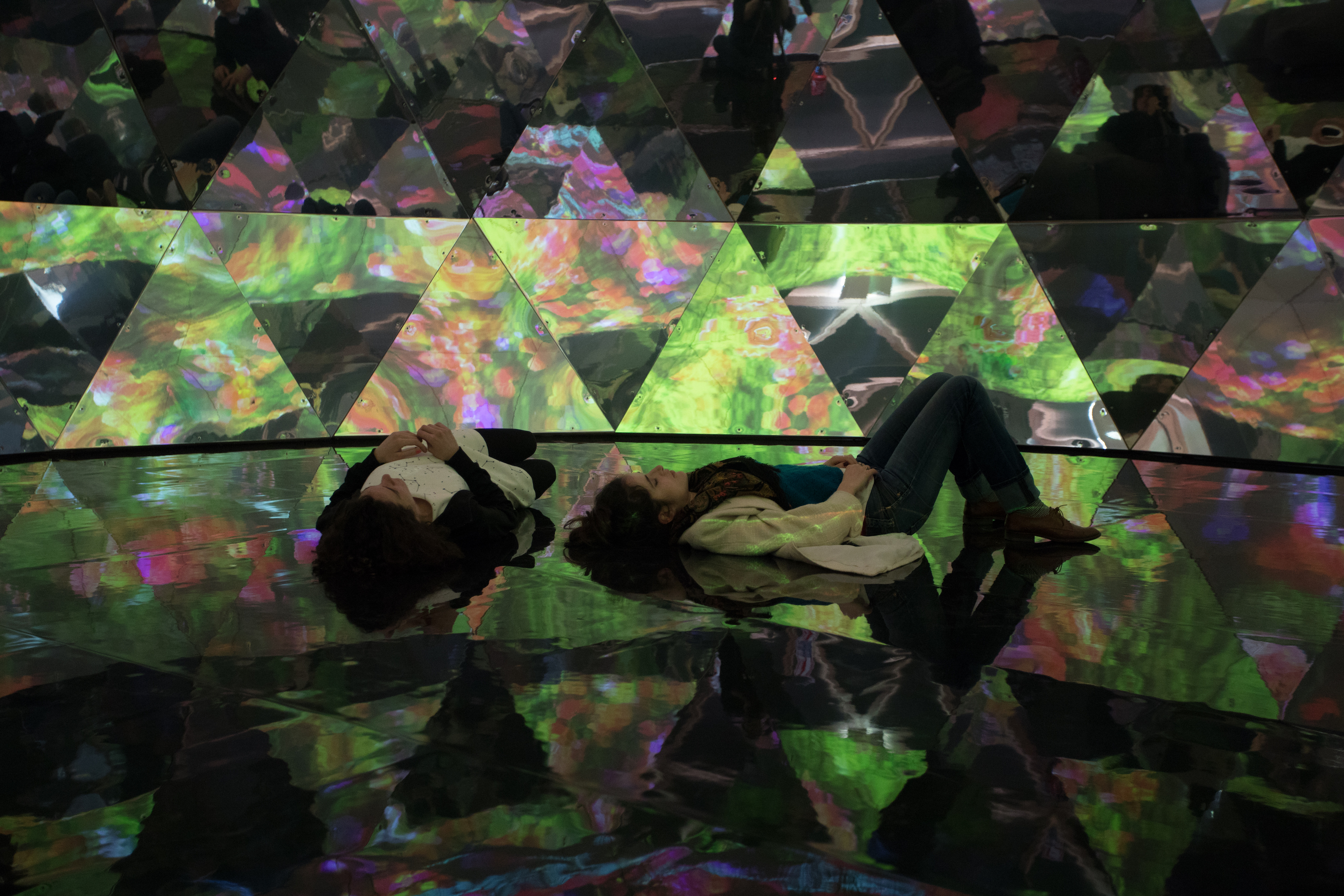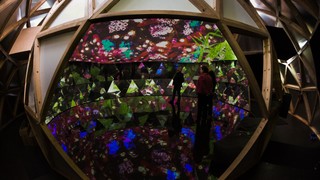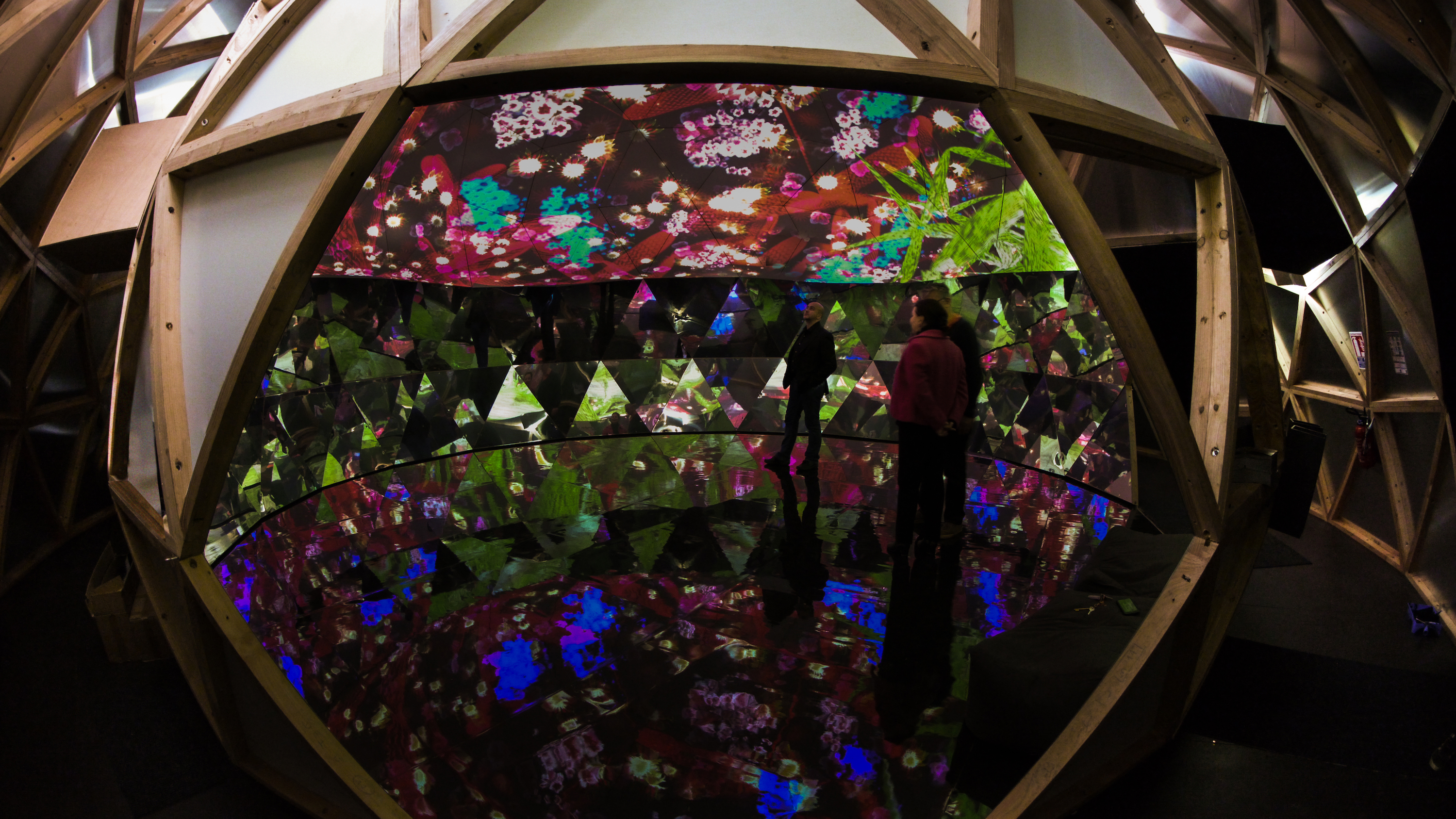 Check out more of Miguel Chevalier's work on his website.
Related:
Miguel Chevalier 3D Prints the Enormous Head of a Roman God

A Celestial Cross of Light Illuminates a Church Ceiling
Projected Arabesque Textiles Adorn a Middle Eastern Waterfront