Jeff Rosenstock Played on 'Last Call with Carson Daly' and Most Definitely Rocked
"Whoa-oh-oh-oh-oh-oh, whoa-oh-oh-oh-woah, woah-woah-woah-woah-oh-oh!"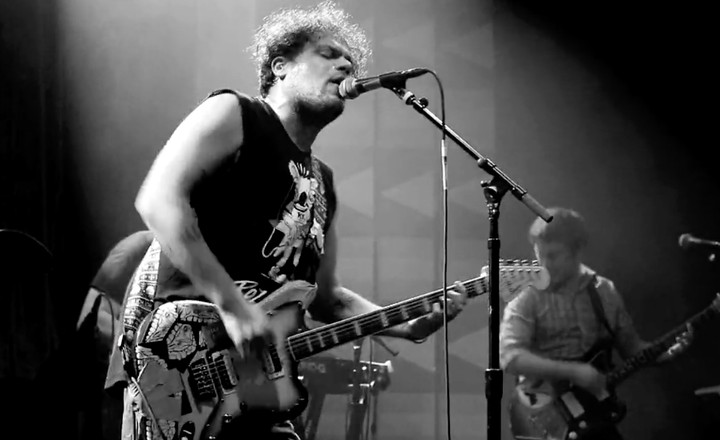 Jeff Rosenstock played Last Call with Carson Daly last night and, in addition to rocking the effing hell out of "Festival Song," the best track off of last year's groin-grabbingly good LP WORRY., he also sneaked in a few subversive things on national TV. In addition his weirdo-dancing to a song about New York gentrification, bassist John DeDomenici also rocked a SMASH THE PATRIARCHY shirt and guitarist Mike Huguenor's guitar was decked out with stickers featuring a gun being crossed out and the phrase PAUL RYAN IS A TERRORIST. (And rounding out the band was a freshly shorn drummer Kevin Higuchi, who recently cut off his six-foot-long dreadlocks.) Rosenstock and co. just wrapped up a tour this weekend with Rozwell Kid and The Menzingers, who were also on Last Call recently. Check out both videos below and dance like no one's watching.