Not sure we'd sport their name on a t-shirt, but Urban Cone—a quintet from Sweden—do know their way around a catchy melody: their latest single, "Old School," is an irrepressible cut of skippy synthpop with a bouncing bass line and high fret guitar shimmies. It's a song about dating and modern love. It'll make look at your vulgar Tinder exchanges with disgust.
Premiering below is their video—directed by the legendary Diane Martel. It seems the gang went to their local school and roped in some excellent extras, dressed them like kooks, and said: let's get down!
Special shouts out to the kid coming his fro-hawk on the mini Harley and this kid on the left whose moves say yes, but whose face says NUH-UH HONEY.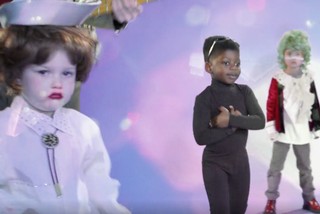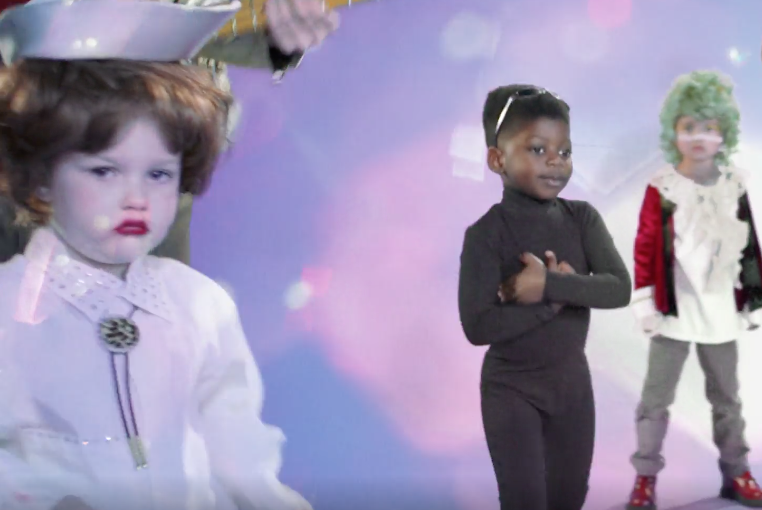 "'Old School' is an ode to our past—a time when chivalry was alive and well and humanity embraced reality," explains vocalist/keyboardist Rasmus Flyckt. "Today we hide behind social media while constantly connected to our devices to escape reality. So we set out on a quest to throw it back to the good old days. With a little help from our friends at the local elementary, we put individualism on display and showed them 'how it used to be.'"
Vocalist/bassist Emil Gustafsson added: "Our message to everyone is to appreciate what we have in front of us and not be too caught up with the limiting side of social media. Now enjoy our video, which you probably found via social media, then go back outside and embrace life!"