This article first appeared on VICE UK
Of all the times Steve Khan has been arrested, there's one time he'll never forget. Around four years ago, Khan was found by the police outside Liverpool Lime Street station, an area of the city from which he was banned. He tried to get away by running down an alleyway and scaling a wall, only to find a huge drop on the other side. He was detained and placed in a cell. Khan had been diagnosed with borderline personality disorder over ten years beforehand. At the time of his arrest, he believes he was in the middle of an episode.
Khan can't remember many details of that day. He does, however, vaguely recall pissing on the floor of his police cell. "I was just that out of it," he says. He was given tranquilizers, but when his odd behavior continued—"really strange stuff, like washing myself out of the toilet"—he says officers believed he must have been on illegal drugs and strip searched him. They found nothing. He claims: "They just left me with underpants and used my clothes to wipe the floor."
Nine months earlier, Khan says he had been released from prison after a 15-month sentence, the latest of many for offences involving drugs, shoplifting and burglary. Since that release, things had gone downhill. He'd been living in a flat, but couldn't pay his rent and bills, then moved to a hostel and was kicked out. After that, he says, he'd lived in squats or on the street.
Now aged 50, he estimates he's spent close to nine years of his life in prison. Several of these sentences have been served after his mental health diagnosis. I ask Khan if he'd ever received support while he was inside. "Nothing," he says. "You don't even get to see a psychiatrist. All they do is give you medication and put you on a [suicide] watch."
§
Professor Seena Fazel at the University of Oxford is one of the UK's leading experts in the field of mental health and crime. In November of 2016 he published research that suggested the use of antipsychotic medication could radically reduce rates of reoffending for high risk criminals. The Daily Mail hailed it as evidence supporting the use of a "chemical cosh" that could reduce 1,500 crimes a year, and made the terrifying observation that "there is growing interest in the idea of using drugs to alter criminal behavior before someone has even committed a crime."
The mere suggestion in the Daily Mail of a "chemical cosh" for violent offenders is deeply troubling. Ian Cummins is a senior lecturer in social work at Salford University. He's also a former mental health social worker and probation officer. The reporting of academic studies like this "appeals to a particular agenda: the causes of crime, they are not social, they are individual; these people are individuals and this is a way of controlling them," he says.
Steve Khan was not considered high risk, and yet he says the support he was given in prison didn't go beyond medication. "For many, many people, the thing that makes a difference is whether they have somewhere to live, whether they have some money coming in, and what kind of relationships they have got," says Andy Bell, deputy chief executive at the Centre for Mental Health. "That is fundamental to recovery. If, for some people, medication is helpful alongside that support, then obviously that's something that should be considered."

But in recent years, funding for these kinds of mental health services has been falling dramatically. Research by health charity the King's Fund found that funding fell in 2011/12 for the first time in a decade, and that 40 percent of mental health trusts continued to see year-on-year cuts for the next two years. In November of 2016, every health secretary from the last 20 years signed an open letter expressing "alarm and dismay" at the government's failure to improve mental health services.

I call Professor Fazel to discuss his findings. Unsurprisingly, he didn't intend for his study to be interpreted as suggesting that prescription drugs are a solution to violent offending. "I think some of the media probably misunderstood what was going on," he says. "It wasn't that our study was saying 'chemical cosh' is a solution. It was looking at people deemed by medical services to require medication." He adds: "The important thing is not to take one thing in isolation and say: 'This is going to solve the problem of reoffending.' This is looking at one part of a complex jigsaw. An important part of a jigsaw, but a jigsaw nonetheless."
The misinterpretation of Fazel's study provides cause for concern. Mental illness in the UK is increasingly described as an epidemic, and it's magnified dramatically in prisons. Up to 90 percent of prisoners are estimated to have a mental health problem, personality disorder or substance misuse problem.
Ian Callaghan is national service user lead at mental health charity Rethink. I ask him about the implications of a potential "chemical cosh." "My worry is, we give someone a tablet and think they will be alright and we don't need to support them in the community," he says. "Mental health problems are complex. People's offending behavior is complex. People leave prison and they offend again because they have no support. Giving them a pill isn't going to solve that."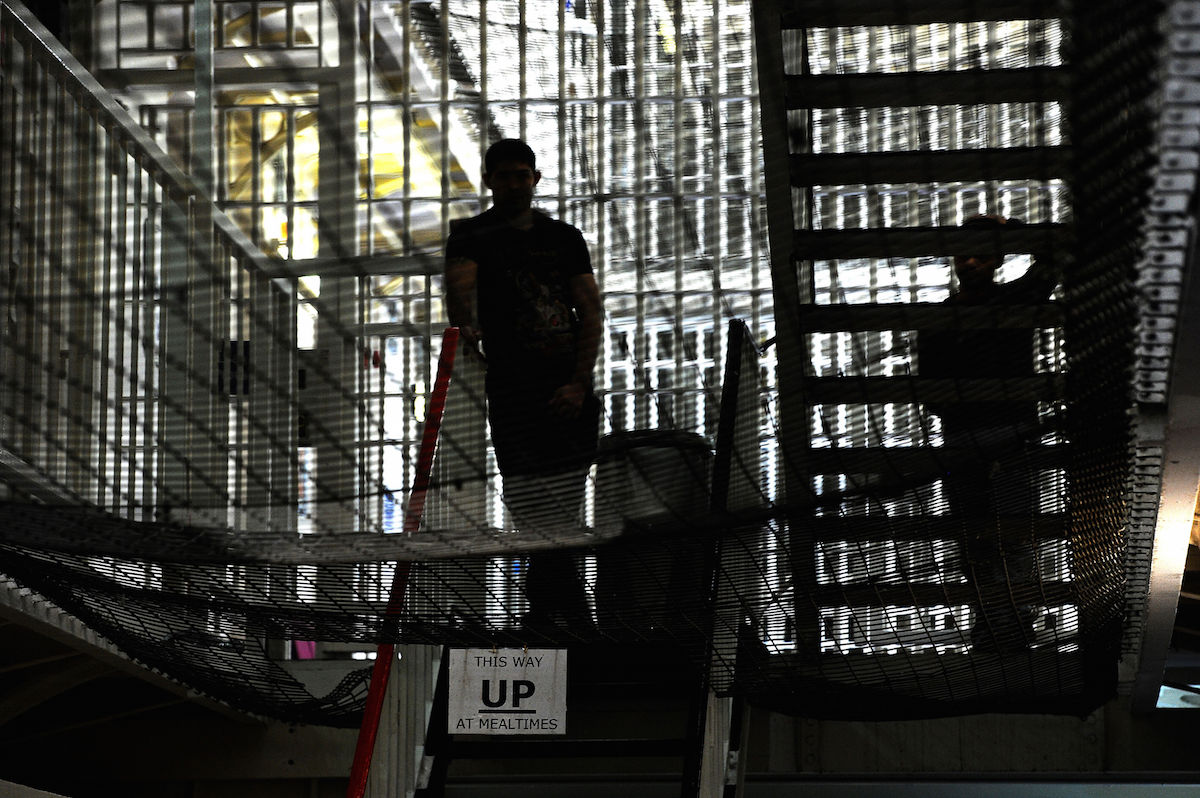 Simon Kempton sits on the national board at the Police Federation, but also works as a hostage and crisis negotiator. When I ask him about the last time he was called to an incident involving someone with mental health needs, he replies: "About 10 o'clock this morning." A voicemail had been left on a police telephone number from a man claiming he was going to hurt himself. When officers responded, they found he had taken an overdose and was holding a Stanley knife to his throat. Kempton spoke to the man, who claimed he had asked the health service for help, only to be told he was not ill enough to require hospital admission. Eventually Kempton calmed the man down and he was handed over to paramedics.
Over the years, Kempton has observed a recurring theme. When dealing with a person in crisis, he says: "Normally that would lead me to have a long chat with that person, sometimes over many hours, so you get an understanding of what is going on in their lives. What they are saying to me is they have asked for help multiple times."
Incidents such as this are frequent and rising. Since mid-2010, police forces have begun logging the number of call-outs linked to mental health. According to data provided by 34 police forces in England, Wales and Northern Ireland obtained by VICE under the Freedom of Information Act, the number of these incidents rose by 43 percent between 2011 and 2015. Ken Marsh, chairman at the Met Police Federation, says: "Local authorities have had budgets reduced by 30 percent [in the last three years]. Who picks up the flak from that? The police. Mental health establishments and premises for secure units have been shut. Who picks up the flak from that? The police."
Mental health training for officers is "ad hoc," says Kempton, and varies from force to force. But all officers get first aid training. "I get how important it is, but in my 16 years as a police officer I've never had to give anyone CPR, I've never dealt with anyone having a heart attack, and I've dealt with hundreds of people who are in crisis to one extent or another," he says.
§
Jackie Davidson* was driving when she received a call from her husband. It was March of 2009 and, earlier that day, she had left her home in Hertfordshire and was now speeding up the motorway towards Manchester. In the last few days her husband had noticed her behavior becoming more and more alarming. He was worried. "I just chucked my mobile phone out the window," she says. "I was completely psychotic at that point. All sorts of delusions. Driving with my eyes closed. It's amazing that I didn't kill someone or myself."
Davidson ended up in Warrington, where she remembers crashing her car, then running into a hotel and shouting about a bomb. She says she was arrested, taken to a psychiatric ward and, two weeks later, transferred back to her local mental health team. Shortly afterwards, she was discharged.
In the weeks that followed, she says her behavior got worse. She split up from her husband but would turn up outside his house and at her children's school, refusing to leave. She says she went to A&E repeatedly, begging for help, but was offered nothing. Around three months after Davidson was arrested in Warrington, she says she visited a police station and screamed abuse at the officers inside, an incident that ended in her arrest. "They kept me in all weekend," she tells me. "My solicitor said, 'Because they don't know what to do with you.'"
Two years before her arrest Davidson was diagnosed with borderline personality disorder. Before she disappeared her husband contacted the local mental health team but, according to Davidson, they refused to intervene. "They point blank refused to come out," she says. "They said I should be able to deal with my emotions." After her arrest she spent two months in prison on remand. Only then, Davidson said, did she receive the treatment she needed.
With support from WISH, a charity that works with women with mental health problems in prison, Davidson began making progress through a mixture of medication and cognitive behavioral therapy. She now works with other women who find themselves in similar situations. "I hear all the time of people being failed by the mental health team," she says. "I just feel that it's so wrong. It doesn't need to be like that. I know it's understaffed, but people are getting left in the community that aren't well enough to be in the community."
In the time since her release, Davidson suffered another breakdown. This time, instead of going to prison, she was hospitalized. "They handled it very well this time," she says. Davidson still wonders why she had to go to prison to get help years before. "If you've got psychosis, it's not you. And yet you're treated in the criminal justice system as if you've just rationally decided to go out and commit a crime."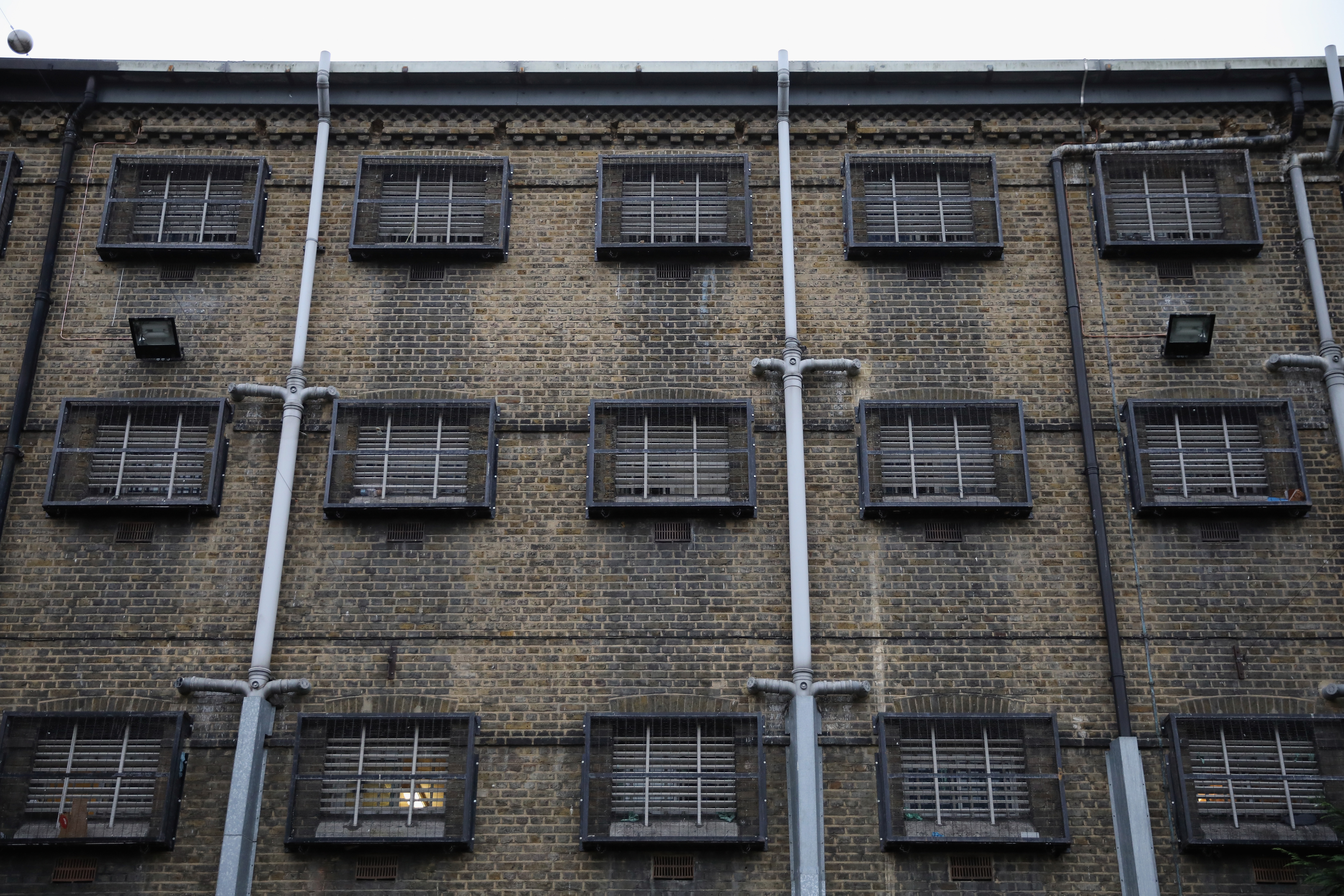 Nobody knows for sure how many people end up in prison due to mental illness. What is certain is that large numbers of people either enter prison with mental health problems or develop them once they arrive. And beyond doubt is this: prison is not a good place to be mentally ill. Many prisoners spend 23 hours of every day locked inside their cells, isolated from friends and family.
In theory, prisoners are entitled to the same standards of healthcare as the general population. However, a report by the Prisons and Probation Ombudsman in January this year found that—much like in the police force—a lack of training among prison staff meant mental health problems were often missed. When prisoners with mental health problems displayed "difficult and challenging behavior" they received a "punitive rather than a therapeutic response."
Mark Fairhurst is an officer at HMP Liverpool and a member of the Prison Officers Association national committee. "Mental health nurses get three years training," he says. "We get three hours. We're just not able to cope." Fairhurst says understaffing has further reduced prison officers' ability to offer assistance: "When you're dealing with vulnerable people, especially those with mental health problems, you now don't have the time to sit down with them for even 10 minutes to go through their issues."
In November of 2016, 10,000 prison officers walked out in protest at understaffing and concerns about health and safety. In July of this year, assaults on prison officers hit an all-time high. Prison officers blamed job cuts, which have reduced the number of frontline prison staff by more than 25 percent since 2010. If understaffing has increased risks for prison officers, it appears to have had similar consequences for prisoners. In November it emerged that suicide rates had reached record numbers since current record taking began in 1978. Since the beginning of 2016, one prisoner has taken their own life every three days.
A government spokeswoman tells me mental health in prison is taken "extremely seriously" and that "established procedures" are in place to support people with mental health problems. "But we recognize that more can be done," she adds. "That is why have invested in specialist mental health training for prison officers, allocated more funding for prison safety and have launched a suicide and self-harm reduction project to address the increase in self-inflicted deaths and self-harm in our prisons."
§
While the tabloid press heralds the possible use of a "chemical cosh," there is little evidence that prisoners are currently receiving the mental health support they need upon release. A report published by the Centre for Mental Health in April of this year looked at offenders released from seven West Midlands prisons and concluded: "Only a minority are being supported by community mental health teams, and although virtually all are under probation supervision after their release, the support they receive is reported as minimal at best."
After his arrest in Liverpool, Steve Khan spent eight days in custody until space in a probation hostel could be found. Within months of his release he had left and moved to Weymouth, where he sold heroin and crack. He was soon arrested again and received a nine month prison sentence.
Reoffending rates for short-term prisoners have always been high. According to government statistics for 2014, adults who served sentences of less than 12 months reoffended at a rate almost twice that of those who served sentences of a year or more. In 2013, then justice secretary Chris Grayling announced: "This can't go on." And so the government introduced a radical reform of the probation service, splitting it into two. High risk prisoners would be dealt with by the publicly-run National Probation Service, while the responsibility of low and medium-risk prisoners would be privatized and run by 21 Community Rehabilitation Companies (CRCs). The privatization was intended to result in "increased efficiency", which would free up funding to supervise all offenders released from prison, regardless of the length of their sentence.
"There comes a time when you just can't live with yourself any more. When you know that what you are doing is just disingenuous. It's an exercise in number crunching and not doing the job I went into, which was to actually listen to people." — Former probation officer, Greater Manchester.

But the addition of offenders who had served short term sentences meant that these CRCs had an influx of an extra 45,000 people on probation supervision every year. "My caseload went up from 40 to 45, to almost 70," one former probation officer in Greater Manchester tells me. "It was just unmanageable." She says the company was obsessed with hitting targets, but had little concern for the individual needs of offenders: "There comes a time when you just can't live with yourself any more. When you know that what you are doing is just disingenuous. It's an exercise in number crunching and not doing the job I went into, which was to actually listen to people."
Upon release, an approach known as "through the gate" was intended to draw together services including housing, substance abuse and mental health support. An October, 2016 report by the Inspectorate of Prisons and Inspectorate of Probation reviewed 86 cases and found 34 prisoners with mental health problems, but no evidence that their needs had been identified or met. Frances Crook, chief executive of the Howard League for Penal Reform, described the project as a "reckless experiment with public safety" and warned that "its impact will be felt for many years."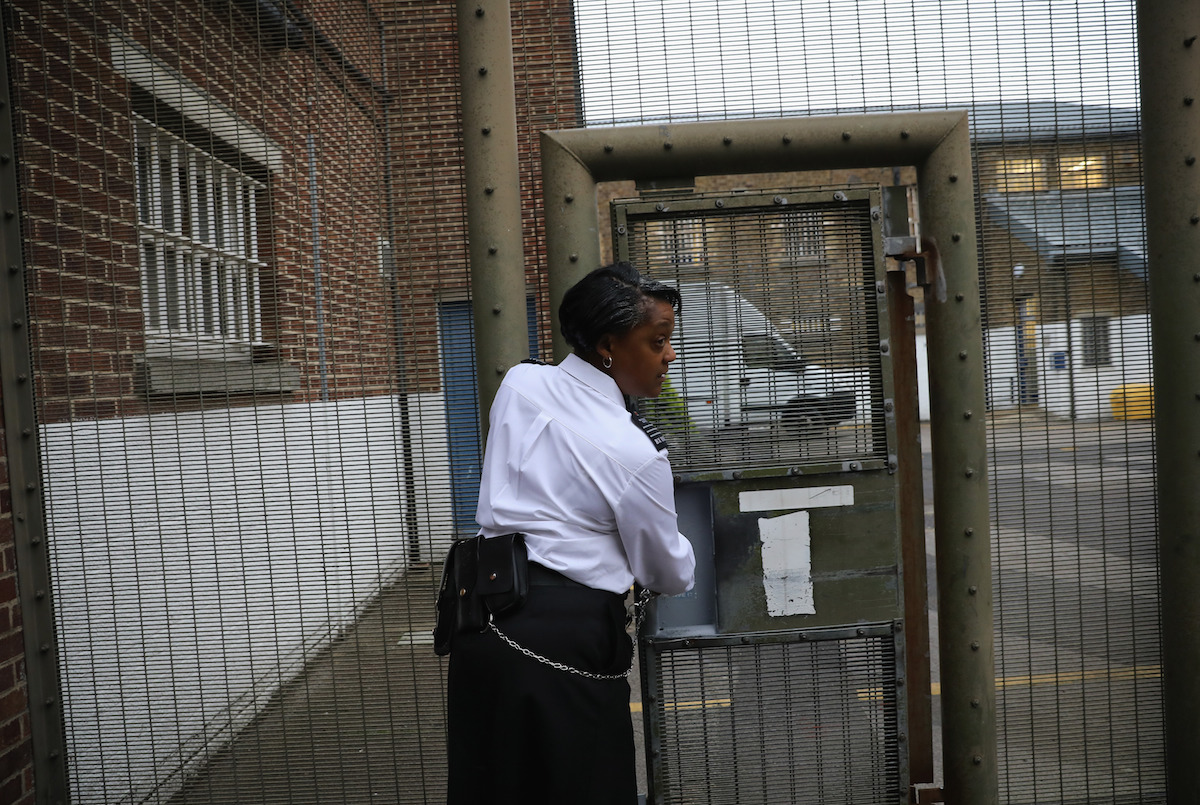 Some offenders with mental health problems, like Steve and Jackie, seem to be let down by services at every level—from arrest to prison to probation and in communities. So while antipsychotic medication may reduce violent reoffending, it's a small part of the picture. The benefits of attempting to treat offenders with mental health problems rather than putting them in prison seems obvious—one 2002 study found the re-conviction rate among offenders who were sent to hospital was 28 percent, half the rate among comparable offenders who were sent to prison.

But progress has been shockingly slow. In September of 1990, a Home Office circular stressed the "desirability" that "mentally disordered persons are not prosecuted where this is not required by the public interest." Two years later, the Reed Review recommended measures aimed at keeping people with mental health problems out of prison. In 2009, the Bradley Report on mental health in the criminal justice system concluded: "Reading back through the Reed review's recommendations... we are still struggling to resolve the same problems."
In January of 2014, the government announced a programme to install mental health professionals in police stations and courts to help identify offenders with mental illness and provide treatment.
Linda Bryant is director of criminal justice services at Together for Mental Wellbeing, which works with the government on the program. Of 50,000 people currently assessed under the program every year, almost 70 percent are found to require mental health support. It's hoped the program will be rolled out nationwide by 2020.
I ask Bryant about the significance of this progress. "I'm optimistic that the rollout will happen and we are able now to make a difference to those people with the police or in court," she says. "Where I'm less optimistic is I think we are still going to be seeing a large number of people going into prison. We're not going to catch everybody."
§
In place of the state, charities have had to step in. The Big Lottery Fund's Fulfilling Lives initiative tries to help people who can't get help through existing services. Most have experienced a mix of problems, such as homelessness, offending, drug or alcohol misuse and mental illness. Many have already been to prison.
Waves of Hope is the Liverpool pilot. Programme manager Gary Morris tells me each support worker has a maximum of eight cases—up to 10 times fewer than probation officers are expected to handle. "That's a very time consuming approach, and very few other services have that luxury," he says.
It may be expensive to begin with, but it appears to be working. Analysis conducted by Ipsos MORI after the first year of the project found people using the service had seen a reduction in visits to A&E, arrests and the number of nights spent sleeping rough – all of which costs the state money later down the line.

"One of the key things we need to take away from it is: by working with these people in an intensive way, whilst it's expensive at the front end, what we actually do is negate more expensive costs at the back end," says Morris.
Steve Khan is one of the project's success stories. After his latest release from prison, he returned to Liverpool. Like before, he ended up on the streets a few months after release. But this time he made contact with a homelessness service, which referred him to Waves of Hope.
Khan now has a new flat, is training to support homeless people and has taken up photography. "I just feel like, is this really happening?" he tells me. "Is this really me?" Khan says while medication has helped, counselling and the support he has received to help identify his problems and access help when needed has been life-changing. "I have my moments," he says. "But I now have strategies to be able to cope."
The Fulfilling Lives pilots will come to an end in 2022. I ask Morris if the pilot could finally change the system. "Nationally, we're not that optimistic," he says. "It would take a sea change in thinking in terms of attitudes towards criminal justice and offending. That's a really big ask."
If you or someone you know have been struggling with thoughts of self-harm or suicide, you can call the Samaritans seven days a week, at any time on 116 123.
On the 19th of January, 2017, the Open Eye Gallery in Liverpool will display a collection of photographs taken by Khan, inspired by public perceptions of mental illness. It will be called "Connections".
*Jackie Davidson is a pseudonym.