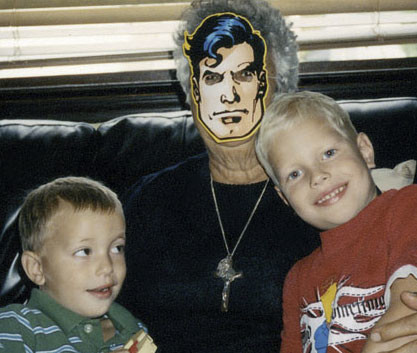 Evilangel.com
Dir: John Stagliano
Rating: 10

Let me just start by telling you that Fashionistas has already been made into a full-scale Las Vegas production that's been running since 2004 at the Aladdin, so you can go ahead and cross that idea off your to-do list. I have no idea what the show is like (believe it or not, it's garnered rave reviews), but I'd like to think that it's just a bunch of people on stage humping for two hours like the live sex shows in Amsterdam. I'm not big on the Vegas show experience. I took my wife to one because there was a promise of tits and fell asleep 20 minutes in. The few times I woke up I thought I was having a nightmare.

The tits on stage were more like udders, pulling the 50-year-old frames they were connected to toward the floor. I asked my lady if we had entered the wrong theater and accidentally walked into a poor remake of Disney's Hunchback of Notre Dame. I gave Vegas a second chance because my wife wanted to see one of those Circus de Olay plays where even the nosebleeds are $200 a pop. I insist on only the best for my wife, so we were nowhere near the nosebleeds. To put it bluntly, I could have hired a dozen hookers for the price of our two seats. Tom Cruise and his new wife were seated right behind us and I bet he was thinking the same thing. Do aliens think about hookers? Yeah, so I fell asleep during that show too. It happened to be the one where the whole stage was a swimming pool.

The main character, some Rocky Dennis-looking dickhead, must have taken my snoring as an insult and threw a bucket of cold water on me. And oh how the crowd laughed. Even good ol' Tom Cruise laughed. I think that hurt most of all. I'm not a big Tom Cruise fan, but I'm not a hater either. I kind of enjoy that he's out of his mind—it finally makes him somewhat interesting. What I love most of all is that he was brave enough to take the role of Brian Flanagan, a fiery bartender with magic hands, in the 80s classic Cocktail. I think we can all agree that Cocktail may be one of the best-written films in history. What other film can say it has milked the premise of "So there's this bartender, right? And he can flip bottles, OK?" for 103 minutes, go nowhere, say nothing, and still steal the hearts of Americans young and old? Only Cocktail. Naturally you can understand how much it would pain me to be mocked by the very character I respected so much.

I stood up, waved my arms frantically like a conductor, and the auditorium went silent. Instead of jumping on the stage and biting off the nose of the mutant who doused me, I turned to Tom. I pointed my finger at him and said, "Listen, young Flanagan, workers never hustle and hustlers never work. You, my friend, are a worker. So fuck off!" as I allowed myself to piss through my soaking wet pants and onto the floor around me.

For more Chris go to Chrisnieratko.com or Njskateshop.com.