In our current media hellscape—where cable news talking heads spout "alternative facts," gets way too excited about missile strikes on Syria, and plays fast and loose with supposed objectivity, things can look rather grim. Enter NNC News, a game made for Resist Jam, a game jam centered on fighting the status quo. In it, you play as a censor for the slick NNC News Network, which risks losing funding if certain topics are broached the wrong way. Or, in any way that makes logical sense.

You'll begin each day with a brief about which words are to be censored, due to their... sensitive nature. Then the teleprompter plays the unaltered text. One day, news of police brutality is too hot, so you need to replace all instances of "police," "brutality," and "weekend," with something else. The options are uniformly absurd, choices like "the mother of dragons" are considered suitable replacements for the likes of "retirement" or "brutality."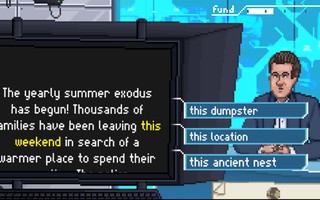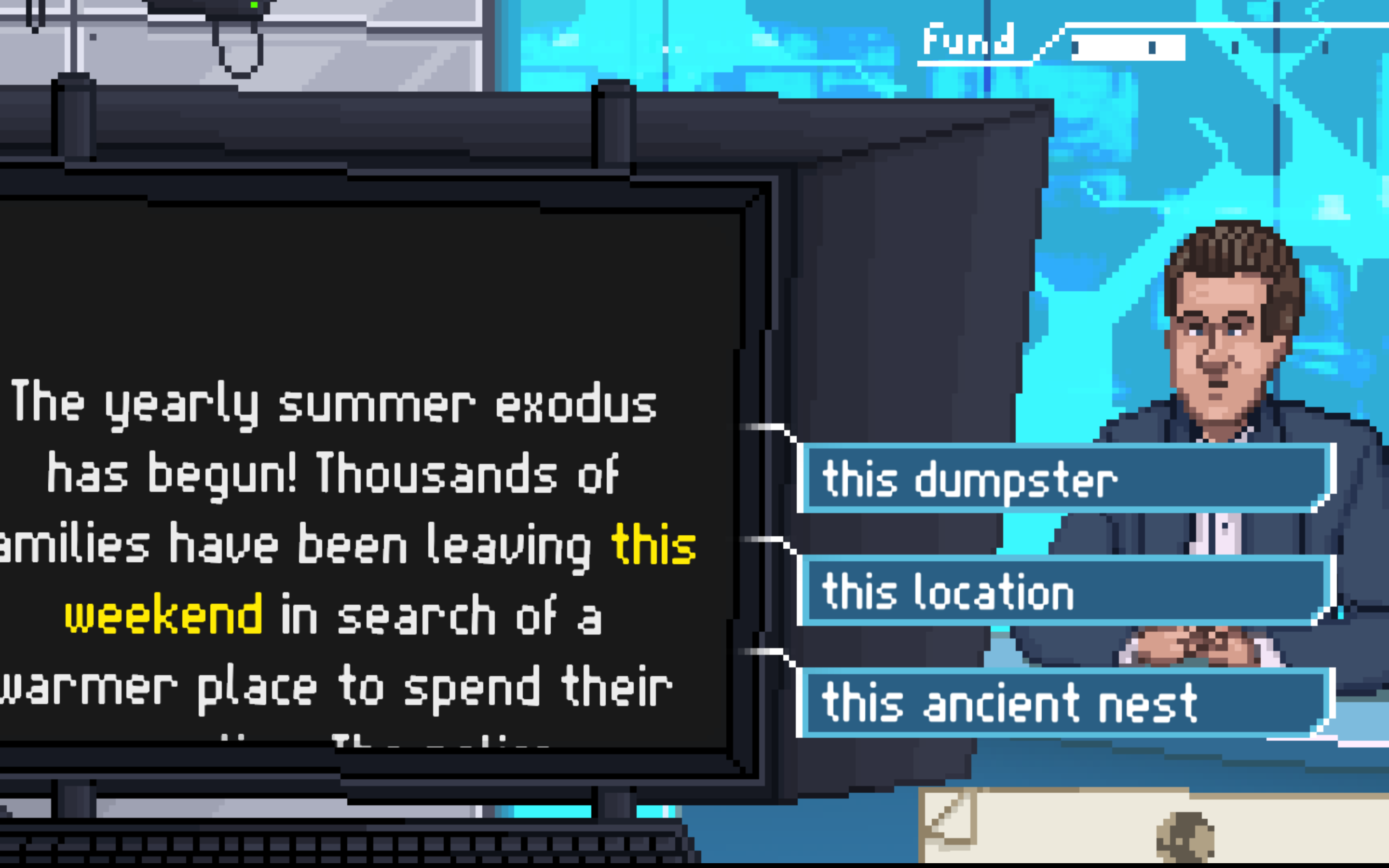 I'm personally starting to lose my patience with most satire, in a media age where it's become increasingly exhausting to separate jokes from reality, something Emily Nussbaum put so succinctly in a recent piece: "how do you fight an enemy who's just kidding?" But NNC News hits it for me. Something about the pixel-slick news anchor, his too-perfect delivery of ridiculous lines, the just-a-little-too-close-to-reality 'talking points' all but smeared across the screen just works.
After all, if we're going to live in this not-so-brave new world, we may as well laugh at its absurdities. And fight back.
NNC News is available for Mac or PC, or in-browser on the game's itch.io page. It was created by Denis Asensio, Rubén Calles, Celer Gutiérrez, Joseph Beacham and Sarah Brown.