So Brave: Sports Illustrated Releases a #MeToo Swimsuit Issue
The magazine's iconic swimsuit issue will finally end the objectification of women with a nude photo shoot where "models were as much participants as objects."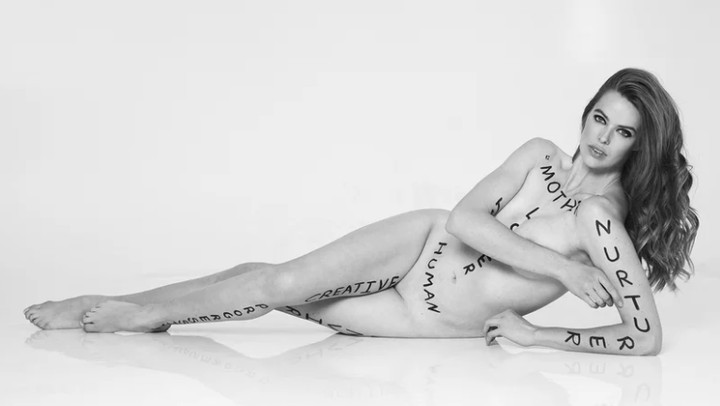 Photo by Taylor Ballantyne
"So Brave!" is Broadly's new humor column in collaboration with the feminist satire site Reductress.
The #MeToo movement, which has been dubbed a mass "reckoning" with sexual abuse, can be hard to make sense of.
Aren't women who trust men in power just as guilty as the men who abuse their power? Has the pendulum swung too far the other way? Does this mean men can never touch women without being accused of rape? WHY TWITTER LADY SCREAM AT ME??
Thank Goddess, then, that Sports Illustrated is finally showing us exactly how we can embrace the movement to end sexual harassment—all while staying sexy at the same time.
The sports magazine, which releases an annual empowering swimsuit issue celebrating all women with svelte bodies and D-cups, has released a #MeToo-themed issue, where "models were as much participants as objects." Because if women are finally going to end our own objectification, everyone has to watch us while we do it sensually. Why abolish wet T-shirt contests when you can take the power back on your own terms and enter the contest wearing a T-shirt that reads "OWN IT"?
Editor MJ Day, who put the #MeToo swimsuit issue together, told Vanity Fair that she "sees connections between the #MeToo movement and her own work," which makes sense since production studios like Harvey Weinstein's and boob magazines like Sports Illustrated probably have the same casting process.
"No one ever gives models a real opportunity to be who they are," said Day, who encouraged models to express their true selves by letting them choose which words they'd like painted on their naked bodies.

But don't be afraid all of this change, dear Sports Illustrated fan! If you, like the millions of women who turn to the nude magazine for empowerment, are worried that an issue as politicized as #MeToo might get in the way of enjoying the sports periodical's thoughtful writing and feminist messages, don't worry.
"These are sexy photos," Day, who likely oversaw the photoshopping of all the models' cellulite, assures. "At the end of the day, we're always going to be sexy, no matter what is happening." And that's what really matters in the fight against sexism.
Stories