Lonely Boys' New Singles Evoke the Isolation of the Internet Age
The Berlin- and Vienna-based duo reemerge with "Cry Too Much" and "Endless," abstract pop music that echoes the sanitized emptiness of being alive.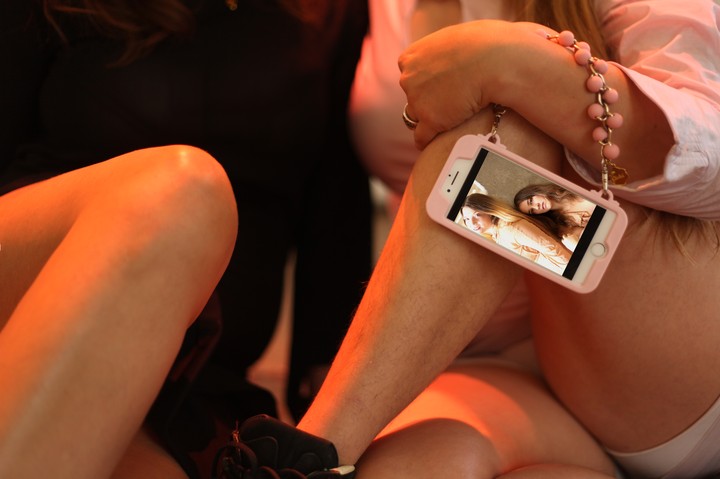 Photo by Ania Shestakova
If you too are overwhelmed by the implicit demands of the infinite scroll, the constant unfolding of more words, more hyperlinks, more spiralling gifs as you push them away with your thumb, well, you're not alone. Lonely Boys, the Berlin- and Vienna-based duo of Daphne Ahlers and Rosa Rendl, have always toyed with feelings of internet-era disaffection, the vague distance and strange intimacy that tech-mediated living brings us. It is perhaps obvious, to say that it is weird to be living with the aid of a pocket-sized supercomputer, but Ahlers and Rendl's distorted and distended take on pop tropes provides an evocative echo of this strange emptiness—it's both moving and occasionally hilarious (peep the art for their new single, which is a super close up of some beautifully computer rendered sperm cells).
They're back with a pair of new singles called "Cry Too Much" and "Endless," out today on Outside Insight, each of which pushes further into the digitalist mutation and sterile void that they've been exploring together since 2010. "Cry Too Much" relies on crushed out percussion and a few lumbering loops to drive home a simple refrain "In a world unknown to us they say we cry too much"—an abstract meditation on the judgements applied to emotionality when it comes from voices perceived as feminine, rather than, uh, lonely boys. Over the course of the song, the message becomes fragmented and fractured, its grammars unclear, but its abjection increasingly apparent.
"Endless" functions a little more clearly as a pop song, with a vocal ringing clearly over new agey synth bubbles and orchestral bass thrums. But Lonely Boys never really let things go that easy, it builds to a sugary climax that never comes singing of emptiness amid slowly droning melodies. Maybe it's just because I've been listening to Autechre's NTS Session on repeat, but something about these two tracks seems to share some DNA/source code with crunchy abstractions they've immersed themselves in lately, a vaguely more pop take on the sound of a skipping hard drive.
All of which to say, both of these tracks rule and you should listen to them here or buy the single over on their Bandcamp page. They're also selling a pink shirt with a sperm logo on it, so if that's your thing check that out too.
Stories