This article originally appeared on VICE Denmark.

As a child, photographer Julie Borgstrøm visited Denmark's aquarium with her father. She mainly remembers seeing an enormous octopus and some electric eels there. Recently, she went back to the now abandoned building in Charlottenlund, just up the coast from Copenhagen.
Designed by architect C.O. Gjerløv-Knudsen, Denmark's aquarium first opened in 1939 and was home to a wide variety of marine animals for 73 years. In 2012, the aquarium moved to a suburb of Copenhagen called Kastrup and reopened as the National Aquarium Denmark—Den Blå Planet (the Blue Planet). Since then, the old aquarium in Charlottenlund has been empty, and the current owner plans to renovate the space and turn it into a beach hotel with a restaurant, spa, and fitness center.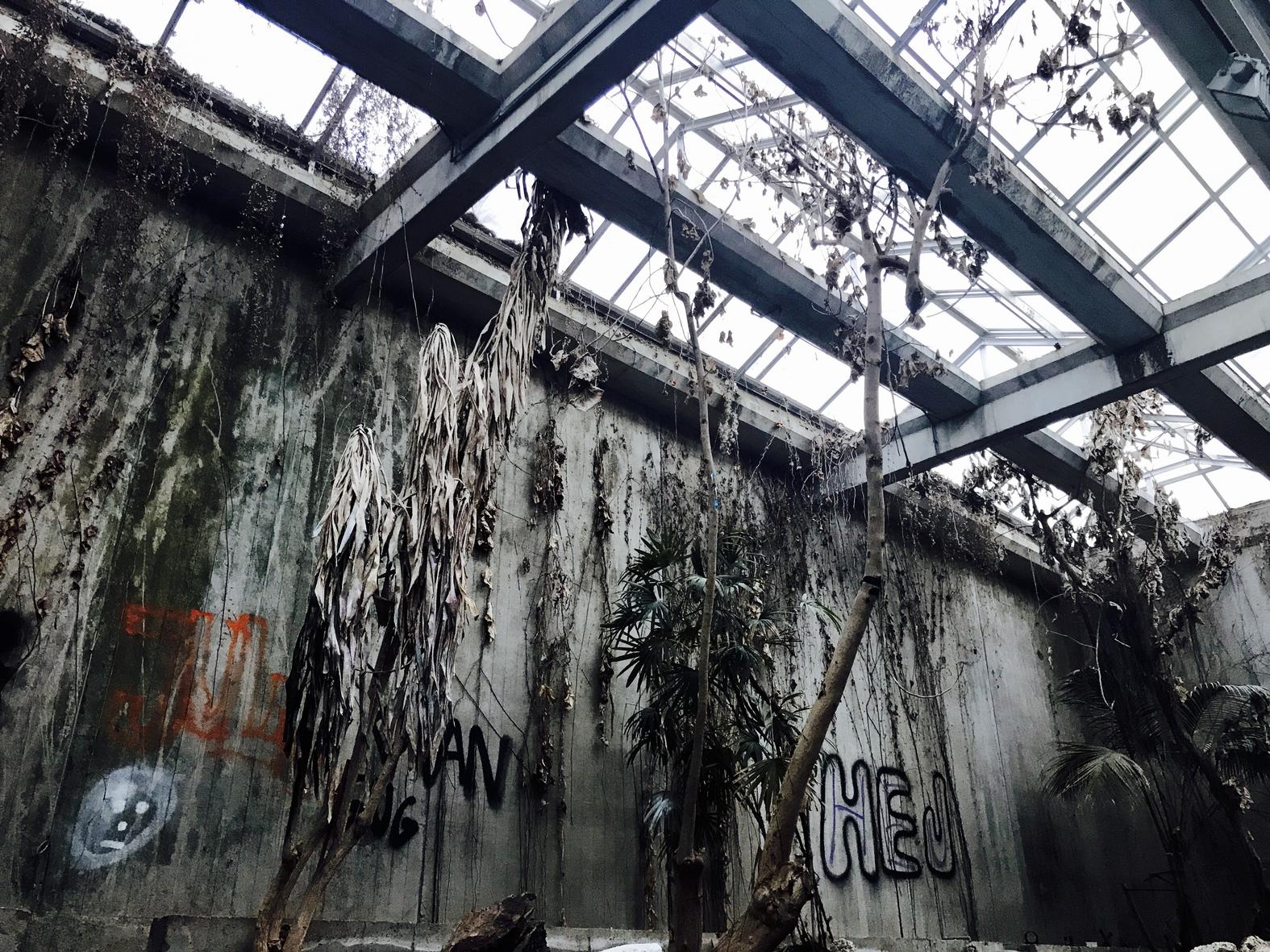 When Borgstrøm recently returned, the old aquarium was very different from what it had been when she visited with her dad. "It was like being in a time warp. Everything was dead silent—it was calming but also a little eerie," she says. "There was lots of graffiti, and I could tell that someone had thrown a party there. I like the idea that people were still using the building in the time between its old and new purpose. I think transitions like that, when you can still see what something was before it becomes something else, are pretty fascinating."
Scroll down to see more of Borgstrøm's photos of the former aquarium.