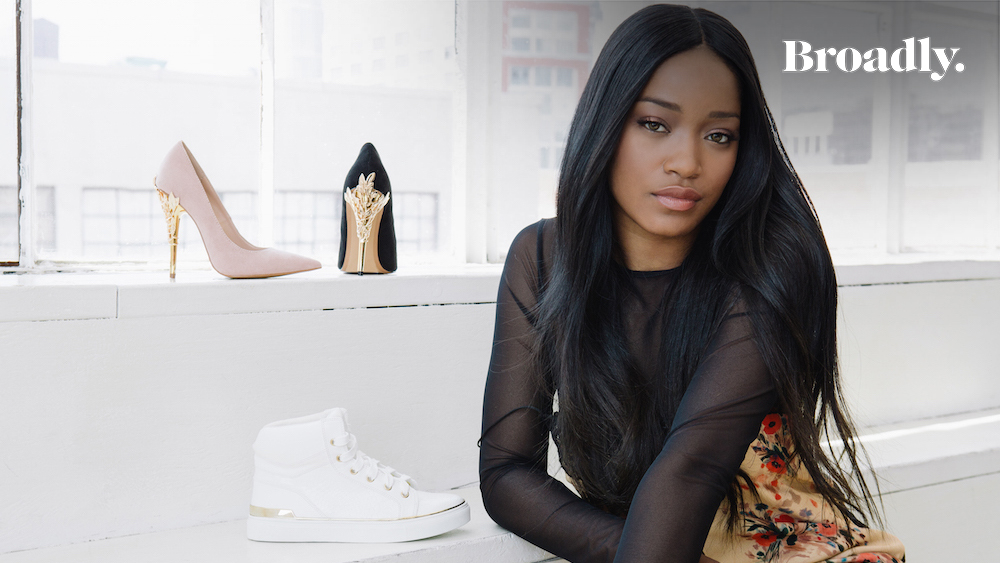 After years in Los Angeles working as a child star, the 'Scream Queens' actress and living GIF is shooting 'Berlin Station' in Germany, attending therapy, and moving to Atlanta.
Keke Palmer is a creature of Los Angeles. When she arrives at the headquarters of ShoeDazzle, a subscription-based shoe service that she is currently paid to endorse, she's wearing a pink sweatsuit covered in glittery stars. Keke settles in a small white office space with three publicists and a photographer. She recognizes her as one of several camerawoman who have shot her on red carpets since she was a child actress in films like Akeelah and the Bee, and hugs the photographer. (As much as conservatives whine about Hollywood elitism, stars regularly interact with working-class paparazzos.) Within a few minutes, Keke says the phrase she has claimed as a catchphrase: "That's the gag."
She has acted for over a decade in Los Angeles, but Keke has finally decided to ditch town. Later this year, she will move to Atlanta, where she plans to record more music. Although she has quit Scream Queens, she will continue to act in the CIA spy series Berlin Station in Germany. The move is more about re-centering herself—and who can blame Keke after her hectic few months in Los Angeles?
Fans have criticized Keke for outrageous social media posts. After attending a party, she learned singer Trey Songz had filmed her without her consent. "You cannot use someone's 'likeness' without their permission," she tweeted. "Casing point of female disrespect in the industry." ("Babygirl buggin. Point blank period," he tweeted in response.) Wendy Williams told Keke she should have known better, and Keke responded to her face: "The gag is you wasn't there!"
Continue reading on Broadly