Photo of Thom Yorke courtesy of Wikipedia Commons.
Radiohead today announced that they were changing the location of their planned tour dates in Manchester performances next month. They originally had two shows scheduled at Manchester Arena on July 4 and 5, but following the bomb attack there during an Ariana Grande concert in May, it will not be reopened in time. Instead, Radiohead will play one bigger show on July 4 at Emirates Old Trafford, an outdoor cricket ground that is sometimes used as a music venue.
Ticketholders for the Manchester Arena shows will have the option to swap their tickets for the replacement show or get a refund. Additional tickets for the Emirates Old Trafford show will go on sale this Saturday, June 17, at 5 AM EST, and be available on Radiohead's website.
Manchester Arena has not yet announced a reopening date.
To commemorate the 20th anniversary of their 1997 album OK Computer, Radiohead are reissuing it this year with three unreleased tracks and eight B-sides. The new edition is subtitled OKNOTOK, and will released on June 23; it is available for pre-order on the band's website.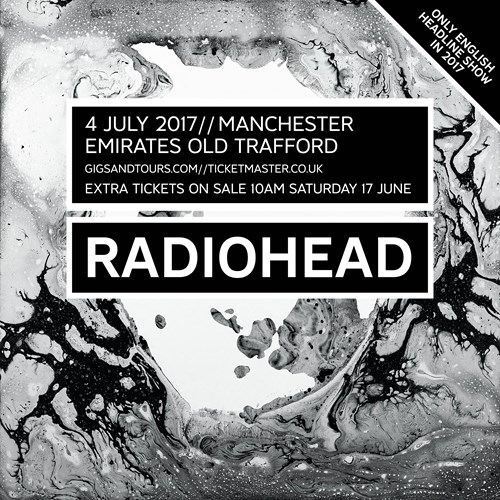 Follow Alexander on Twitter.