On Friday, nine Malaysian nationals were exchanged for Kim Jong-nam's body and the men wanted for questioning in his death.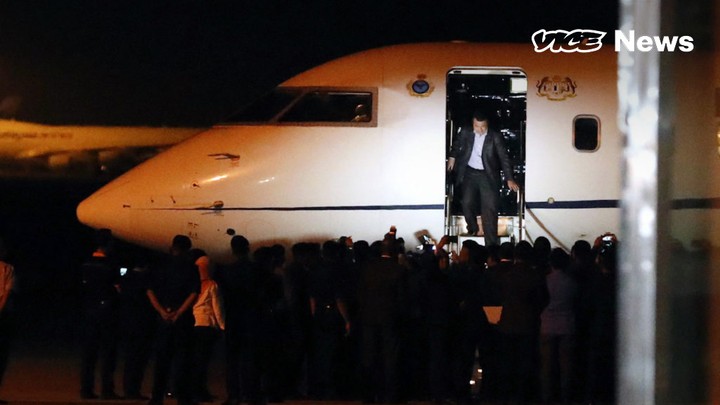 Three North Koreans wanted for questioning over the murder of Kim Jong-un's half brother were flown home Friday, under a swap deal with Malaysia likely to be viewed in Pyongyang as a great result.
Under the terms of the swap, nine Malaysian nationals who had been trapped in North Korea for more than three weeks arrived back home early Friday—in exchange for the release to Pyongyang of Kim Jong-nam's body, along with the men wanted for questioning over his death.
"It's a win for North Korea," Daniel Pinkston, an international relations expert at South Korea's Troy University, told VICE News. The news was one of two major developments Friday likely to cheer the North Korean leadership, with Park Geun-hye, the ousted former president of arch-rival South Korea, arrested the same day on charges of bribery and other crimes.
Continue reading on VICE News.