French 75 with Green Dragon
A traditional, citrus-forward champagne cocktail—that also gets you high. Is there anything better in life?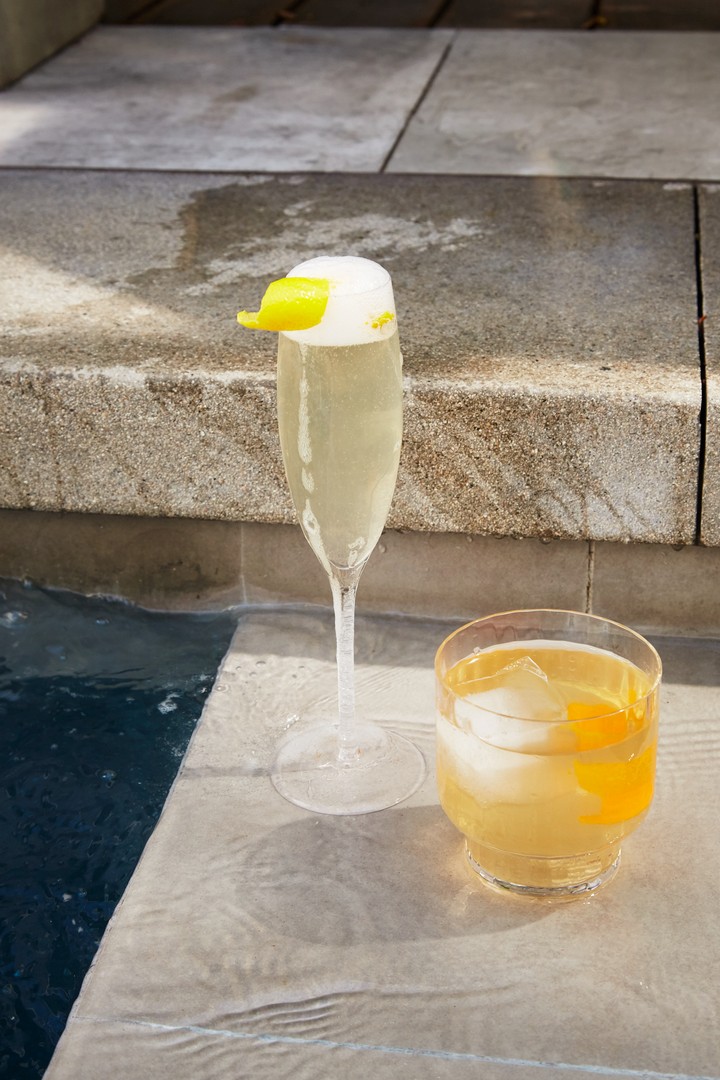 Photo by Marcus Nilsson.
Servings: 1

Prep: 2 minutes
Total: 2 minutes
Ingredients
1 oz. simple syrup
1 oz. lemon juice
1 oz. cannabis-infused Ford's gin (or non-infused dry gin)
4–5 oz. Champagne or sparkling wine
Directions
1. Combine first three ingredients in shaker with ice. Shake hard for ten seconds and strain into a champagne flute.
2. Top with a few ounces of Champagne or sparkling wine and garnish with a lemon twist.
This recipe appears in our second cookbook 'BONG APPÉTIT,' out October 2018.