Philadelphia police are on the hunt for a serial retail thief who stole a bunch of power tools from a Home Depot, punched a cop in the face, and jumped onto the hood of a Honda, high-tailing it away from the crime scene like Paul Walker in Furious 7.
According to the Philadelphia Voice, authorities are trying to track down Joseph Diperso by circulating his mugshot, which arguably is more notable than his crime: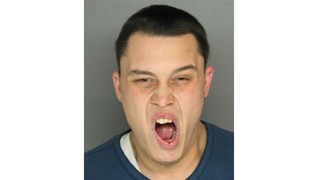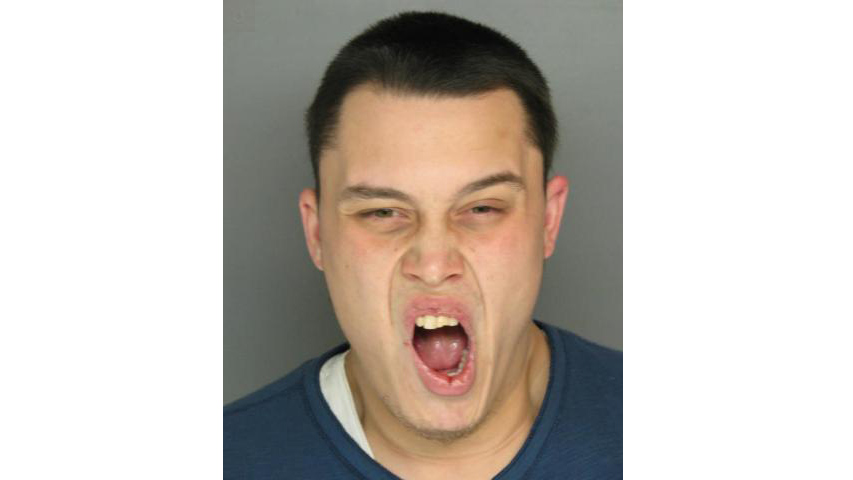 Ostensibly Diperso had just committed a crime when this was taken, before getting caught. It's unclear if he was so tired from his heist that he was mid-yawn, or if he was just suffering from allergies.
In any case, the 26-year-old wound up on the cops' radar again on Saturday after he allegedly walked into a Home Depot in suburban Philadelphia, picked up a table saw and a drill, and then strolled out without paying for them, according to police. When an off-duty cop confronted him, he apparently decked the guy in the face. Diperso then reportedly jumped onto the hood of a blue Honda Accord, driven by an accomplice, and managed to hang on while the car sped out of the parking lot, pulling off a Hollywood escape.
According to police, this isn't the first time Diperso has been accused of robbing a retail store. He was arrested back in 2012 on robbery charges and for carrying a firearm without a license. This time, apparently, he made sure he'd have the wheels to evade the cops and avoid having to take his mugshot picture over again.
Follow Drew Schwartz on Twitter.