In the late 19th century, Southern California attracted misfits, idealists, and entrepreneurs with few ties to anyone or anything. Swamis, spiritualists, and other self-proclaimed religious authorities quickly made their way out West to forge new faiths. Independent book publishers, motivational speakers, and metaphysical-minded artists and writers then became part of the Los Angeles landscape. City of the Seekers examines how the legacy of this spiritual freedom enables artists to make creative work as part of their practices.

Until recently, Los Angeles hasn't been too big on architectural history or adaptive reuse. Just as with discarded movie sets of forgotten Hollywood films, the City of Angels developed an unfortunate reputation of tearing down potentially historic buildings to make way for new developments. Local institutions like the Los Angeles Conservancy have successfully tweaked this short-sighted mindset in favor of long-term preservation, but LA's own artistic community has been finding ways to repurpose historic buildings in new and creative ways as well, specifically through collaboration. Located on the second floor of city block-sized building which has been operating continuously as a produce market for a century, Produce Haus is a new 2,500-square-foot collaborative art studio that aims to bring together likeminded artists while preserving LA's cultural heritage through art.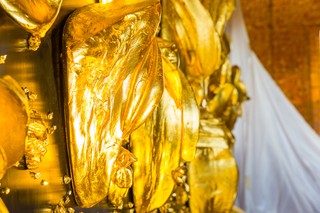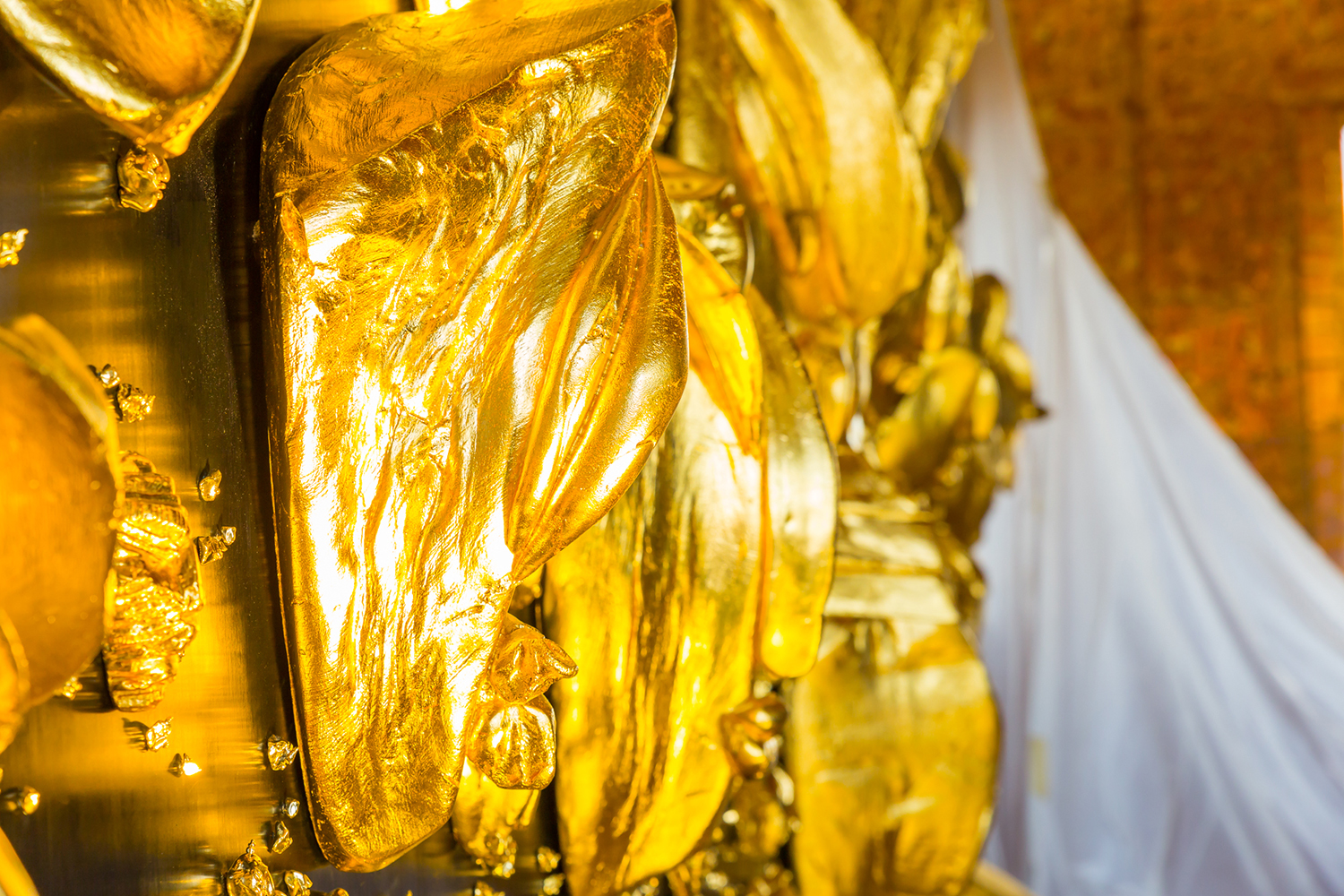 Produce Haus was conceived by LA-based artist Zadik Zadikian, who was born in Soviet Armenia and entered the Art Academy of Erevan at the age of 15. A few years later, he escaped his homeland by literally swimming across the Arax River in the middle of winter, eventually settling in San Francisco, then New York. Meanwhile, he worked with Brancusi's friend, sculptor Beniamino Bufano, as well as Richard Serra. But when a fire destroyed his studio in New York, Zadikian turned his devastating loss into an artistic rebirth in California.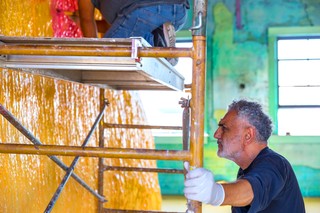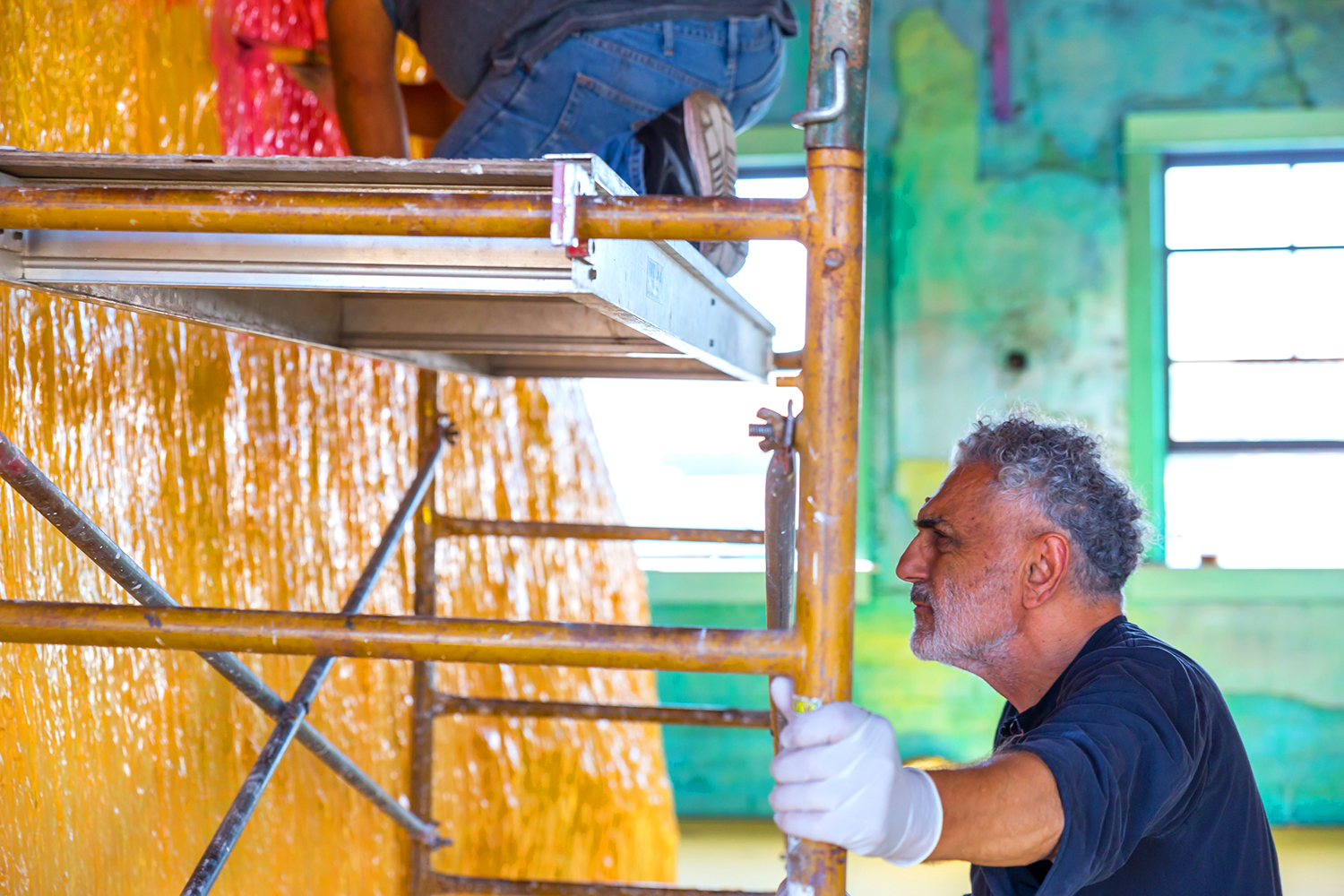 After relocating to LA just 10 years ago, Zadikian drifted creatively, spending time healing while slowly opening himself up to new ideas. Just as he escaped an oppressive regime in order to realize freedom of expression, Zadikian abandoned the charred remains of his east-coast oeuvre to begin working with gold thanks to his interest in the mystical transformation of matter.

"I have always been fascinated with gold," Zadikian tells Creators. "It's not about its monetary value. What draws me is what it represents. It's like 'Mother.' It's warm; it's giving, it just throws off energy. It's soft and can be stretched and molded. It's the perfect material for my obsession with the ancient and primordial, with the things that never die."


When making art, Zadikian makes sure to stay in tune with his body's need to create, which usually manifests with an associated non-verbal emotion that can turn into a question with a visual response. Aside from that, however, he tries to employ as little technique as possible, despite his classical training as a sculptor under the Soviet regime.

"When I cover spaces or pieces in gold, in a way I'm attempting to immortalize the work," he explains. "But for me, and what I hope the viewer feels, it is also a moment of alien space, the emergence of a foreign object that forces us to suspend our beliefs and just be enveloped by this 'generator.'"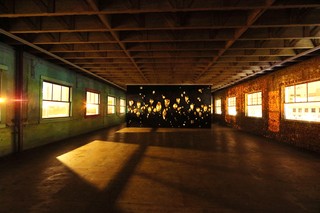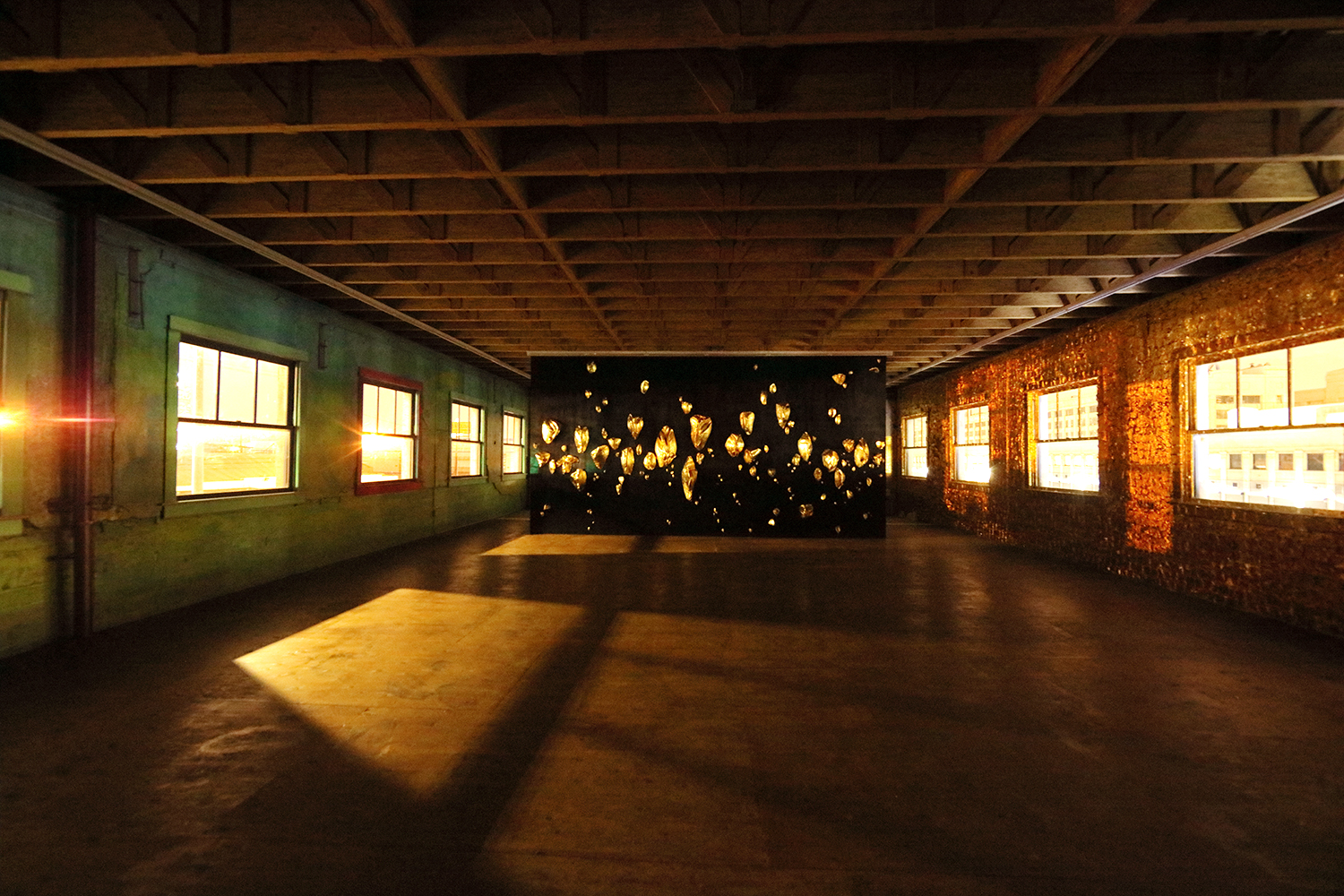 With his new work Foreigners, Zadikian examines the implications of immense space, including the loneliness of the human condition and the quietude that arises from one's relationship to his or her surroundings. "It was the flipping back and forth between our comfortable planet and the coldness of space; the starkness of the void, dotted with the brilliance of these points of light," he says. "We understand contrast; it's how we navigate our world. This work is my attempt to distill contrast."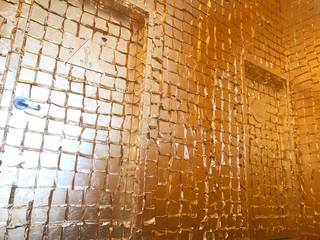 Featuring floors, a stairwell, and walls covered in gold leaf and other metals, Produce Haus' sprawling main studio with its high ceilings offers a backdrop for site-specific artworks that call attention to the unique architectural space: both its role as a local landmark and as a new space for both established and emerging artists.

WALLS: A Quest For Immersive Space is the venue's debut show, which focuses on collaboration as the source of new ideas. It features works by Hong Kong and LA-based artist KuBO, Cyprus-born Kaloust Guedel, and painter Rouzanna Berberian, as well as artists Gary Brewer, Clayton Campbell, Yvette Gellis, Gary Paller, and more.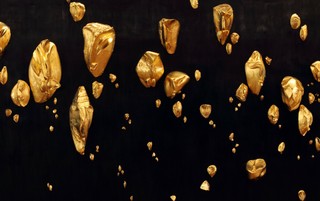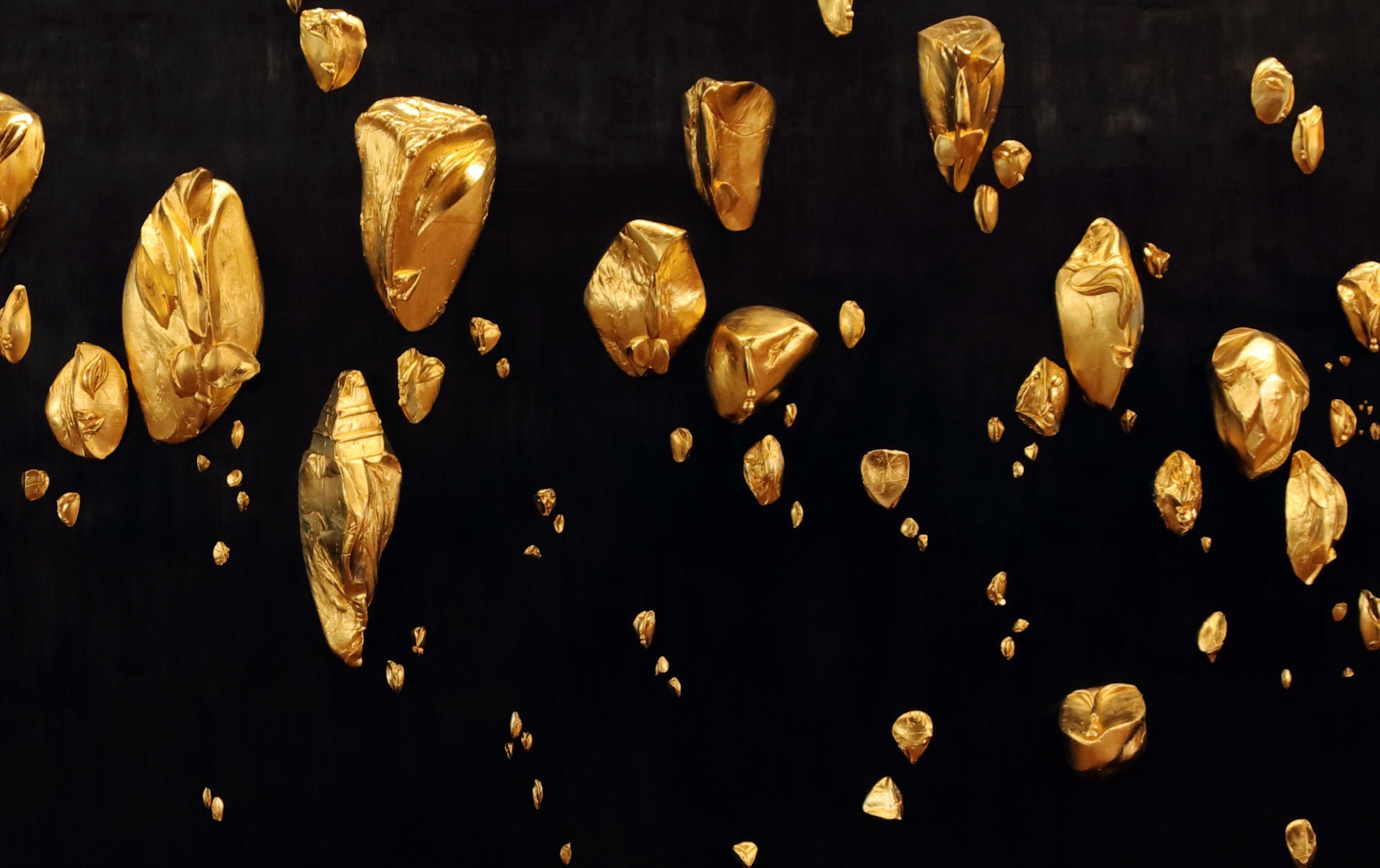 "I believe we are all automatically influenced every day by each other's work," Zadikian says. "It changes our thinking and direction. Something happens when we show together and build site-specific works alongside each other. It's different than, say, a studio visit or viewing work at an opening. When we run together like a group of horses, we pull more weight than we can individually. There is a psychological strength in it. The hive mind. It's a dynamic process that sparks and sustains this incredible feedback loop."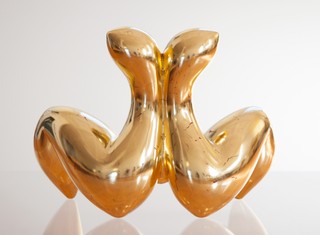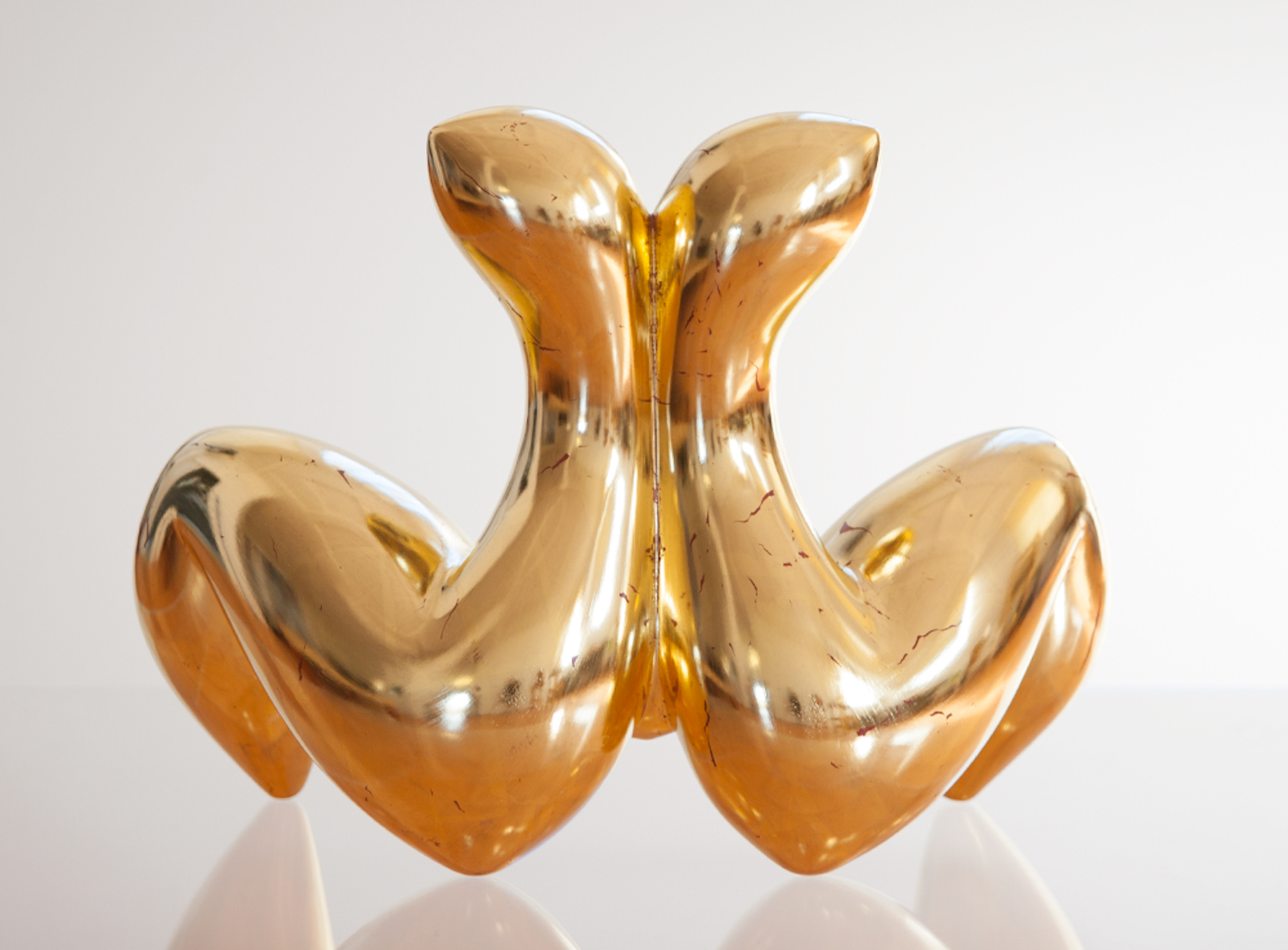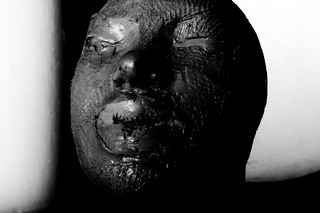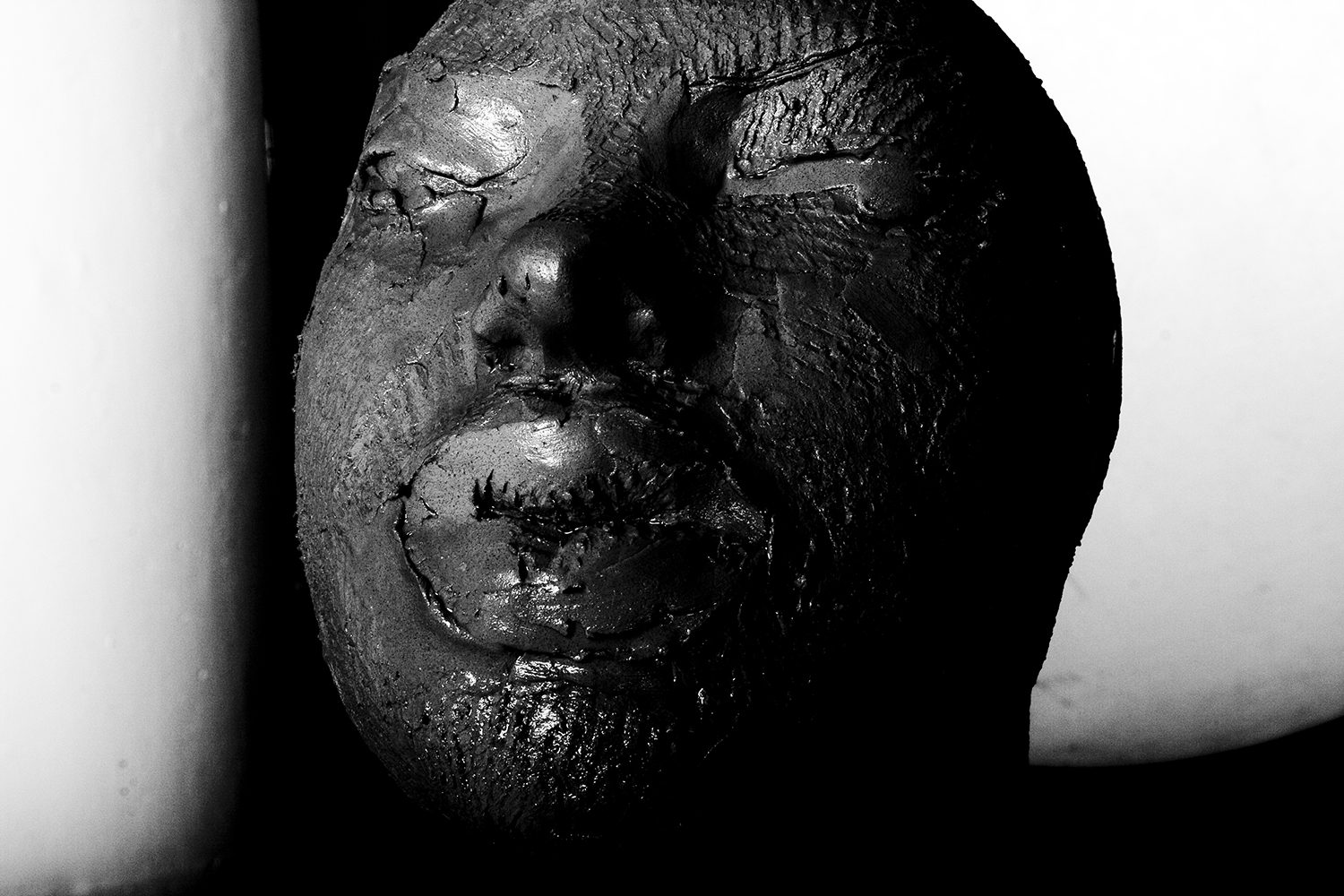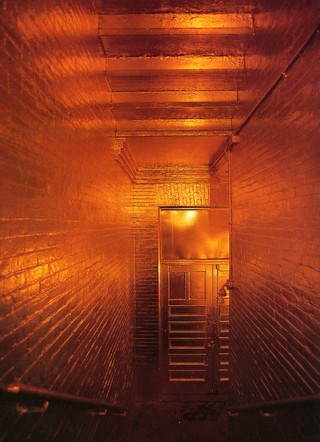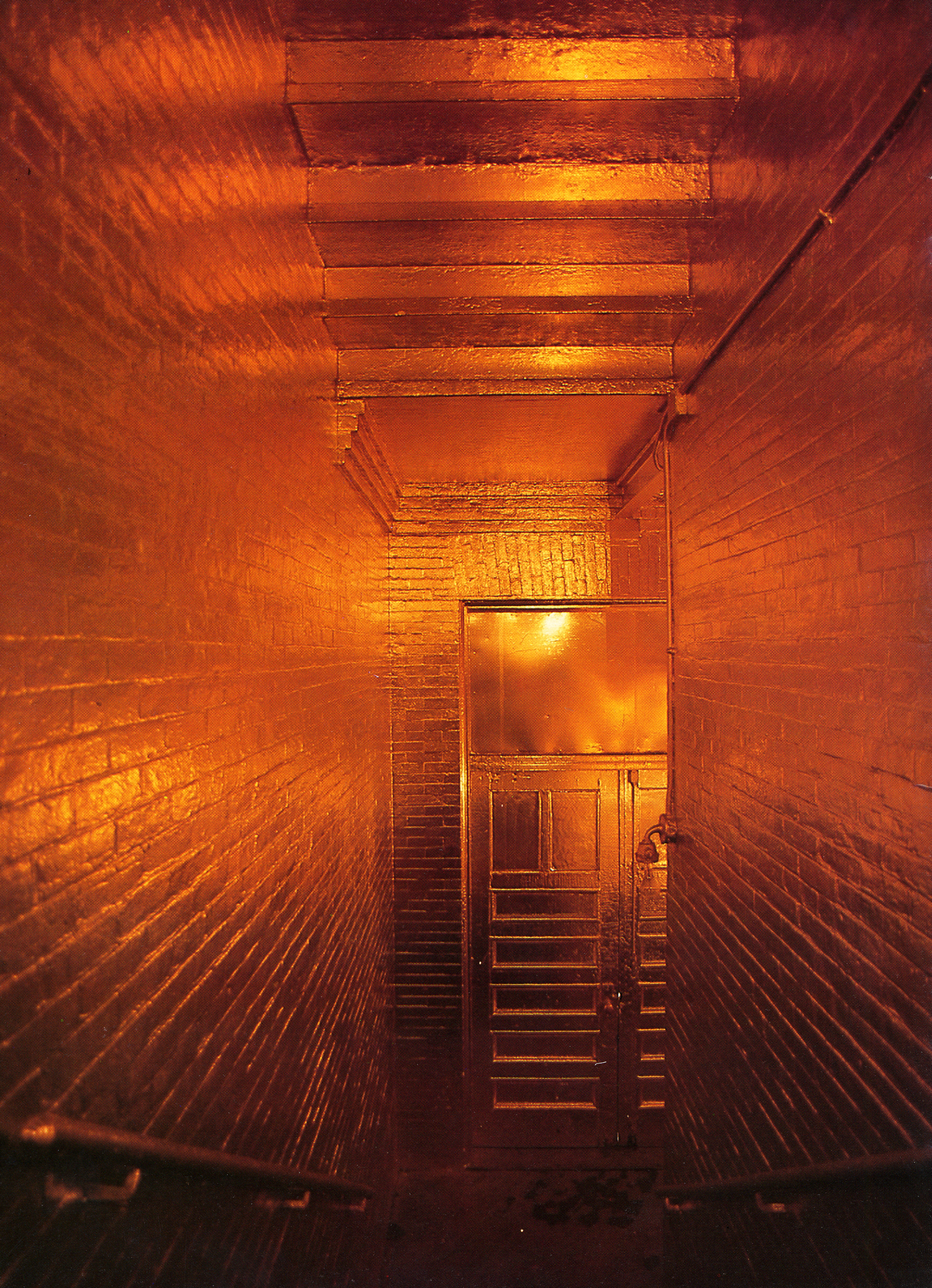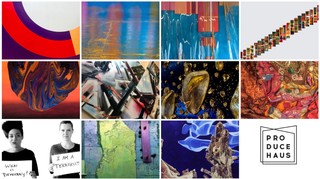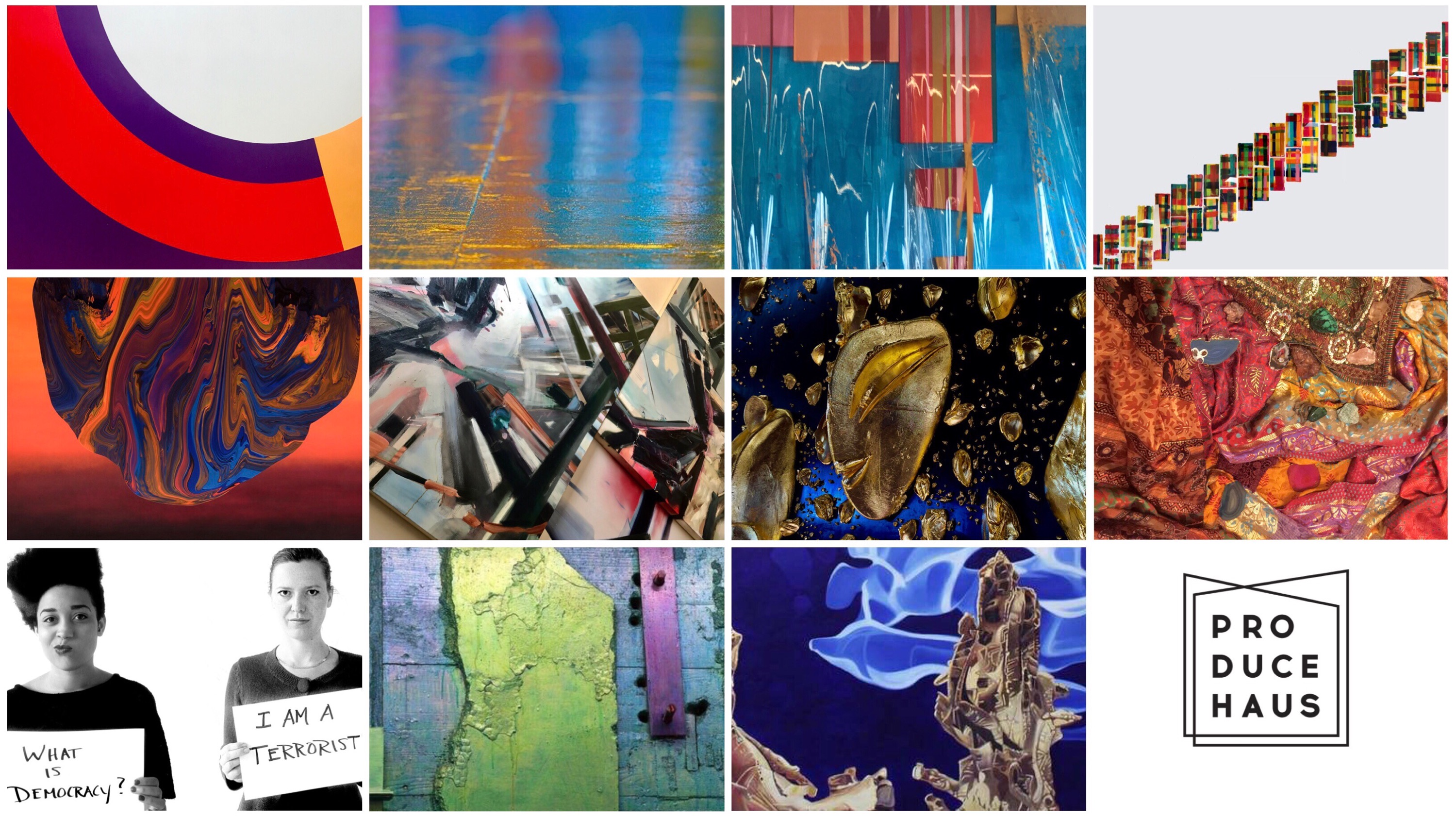 WALLS: A Quest For Immersive Space opens April 27 from 7–10 PM at Produce Haus in LA's Downtown Arts District. Learn more about Produce Haus and visit its founder Zadik Zadikian's website here.

Related:
Meet the LA Artist Making Mandalas with Diamonds and Gold | City of the Seekers
The Mystical Art of Stone Carving | City of the Seekers
Divine Vessels Force Us to Break the Walls of Perception | City of the Seekers