In the tenth inning of Friday's game against the Texas Rangers, a Seattle Mariner outfielder singled up the middle. He took a wide turn and saw the Rangers center fielder bobble the baseball. He decided to go for second base, where he was thrown out. The Mariners lost 3-1.
Guillermo Heredia couldn't have known it, but his poor decision perfectly encapsulated the Mariners' 2017 season, and just might be a perfect allegory for the future of the club, too. A promising beginning. A not so promising ending.
Short story long, the Mariners might be in a lot of trouble.
Read More: That Time a Replacement Ump Let the Expos Bat Out of Order
The Mariners sit at 15-17, far from the worst record in baseball. They've also been downright good at home, sporting a 10-5 record in Seattle, and if they're able to get through May in contention, they spend almost the entire month of June in the friendly confines of Safeco Field. How bad can things be?
If you ask some of the talent evaluators in baseball, pretty bad. The Mariners came into 2017 with a good shot at contending for the postseason. Then they started 2-8. Then the injuries started mounting up. The Mariners' short-term prospects look about as good as Heredia's did rounding first base on Friday. Their long-term prospects look even worse.
"This is not a very good roster," one National League executive said. "I mean, there's some really good players, some borderline great players, but if you look at the overall package of the 25-man roster, it just isn't where it should be if you're expecting to contender for the playoffs. And that's how I felt before they piled on the injuries."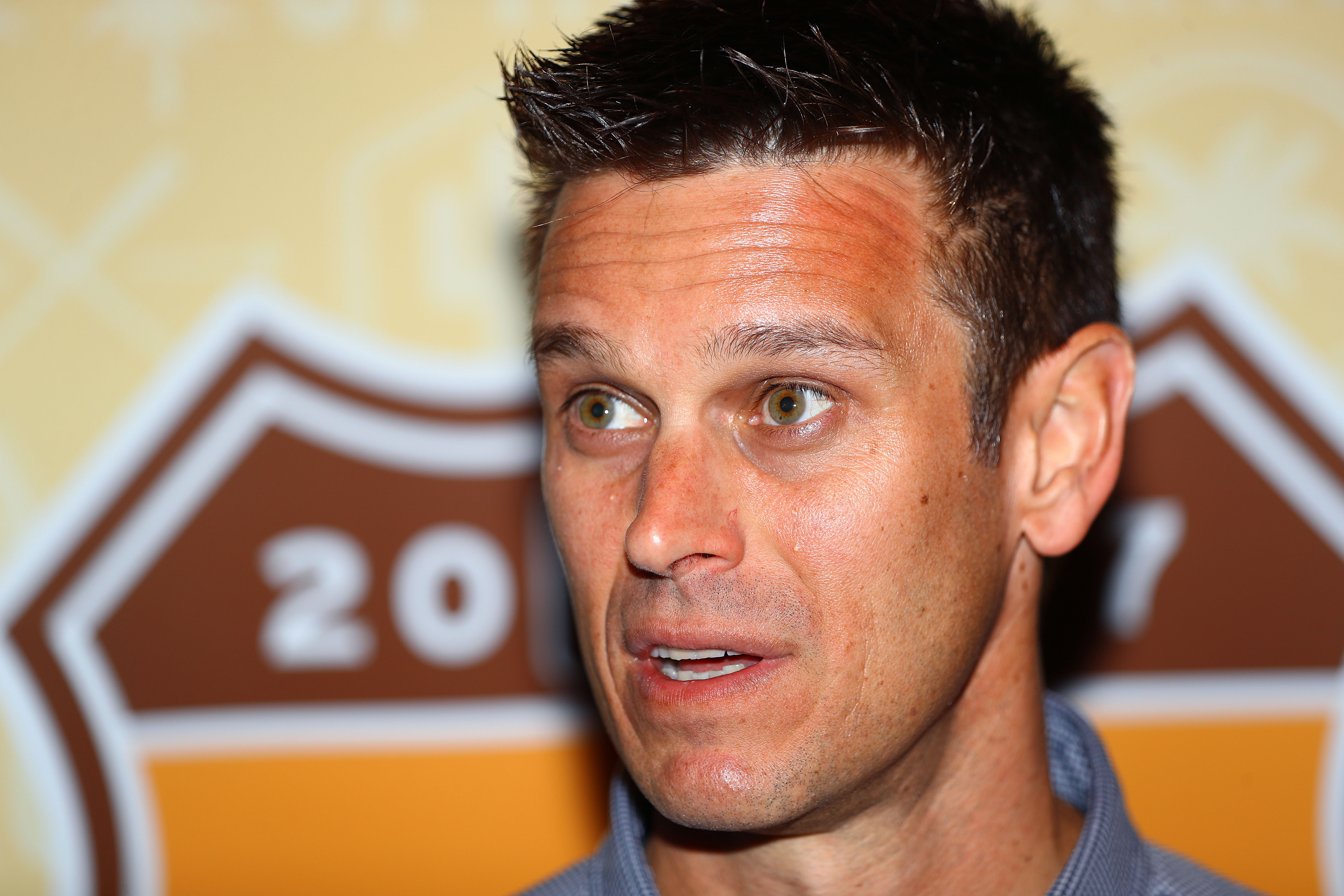 And the injuries, they have been relentless. Just take a look at the players who are currently on the disabled list. Felix Hernandez, James Paxton, Mitch Haniger, Drew Smyly, and Steve Cishek all are expected to miss at least the rest of the month. The best starting pitcher on the Mariners is currently Hisashi Iwakuma, who has struggled to miss bats in 2017 and isn't exactly a beacon of health himself. The second best starter is Yovani Gallardo, who is Yovani Gallardo.
With all of those injuries, you'd think the Mariners would be in prime position to make a trade and shore up the roster; general manager Jerry Dipoto loves to trade. There are two problems with that, however. The first is that it's too early in the season for most teams to give up and consider themselves sellers. The second problem is that the Mariners don't really have much talent to give up in return.
"It's among the worst farm systems in baseball," an American League Central executive said. "There is so little here in terms of impact talent. They have a couple of starters who profile as backend guys and some intriguing outfielders, but the overall talent is really lacking. If we were to try and trade a starter to them, I really don't even know what I'd ask for."
That might seem hyperbolic, but it's the industry consensus. The best prospect in the system is either Kyle Lewis, an outfielder who is recovering from a gruesome leg injury and likely won't be ready to play until after the All-Star break, or Tyler O'Neill, another outfielder who put up big numbers in 2016 but has struggled mightily in 2017 to the tune of a .579 OPS for Triple-A Tacoma. The best pitching prospects are Nick Neidert and Andrew Moore, neither of whom projects to be much more than fourth or fifth starters at the highest level. These are nice guys to have in a system—everyone needs backend starters and outfield prospects—but they're not going to fetch you the help you need if you really expect to compete for a playoff spot.
And therein lies another issue. The Mariners not only not great; they're also kinda old. Of the key players in the current fold, the only one younger than 25 is Edwin Diaz, who is the closer. Hernandez is now 31—an old 31—and has suffered injuries in back-to-back seasons. Nelson Cruz turns 37 in July, and while he's still a very effective hitter, he's now a full-time designated hitter. Robinson Canó is awesome, but he's also 34, and signed on for another six years at $24 million a season. At some point, that contract is going to become an albatross.

This makes Mariners unlikely to be sellers this summer, because what are you selling? Cruz could bring in a pretty penny from an AL team, but his DH-ness limits the market. They're not going to move players like Canó, Kyle Seager, or Paxton, which means relievers like Cishek (if he's healthy) or Marc Rzepczynski are their best trade chips. Best of luck in restocking the farm system with them.
Essentially, it leaves Diaz, Paxton, Jean Segura, Seager, and Haniger as the building blocks of this team. They are all good players, but is it good enough to compete with teams like the Houston Astros, the Cleveland Indians, and the New York Yankees, which all appear to have better short- and long-term plans? It's hard to talk yourself into optimism.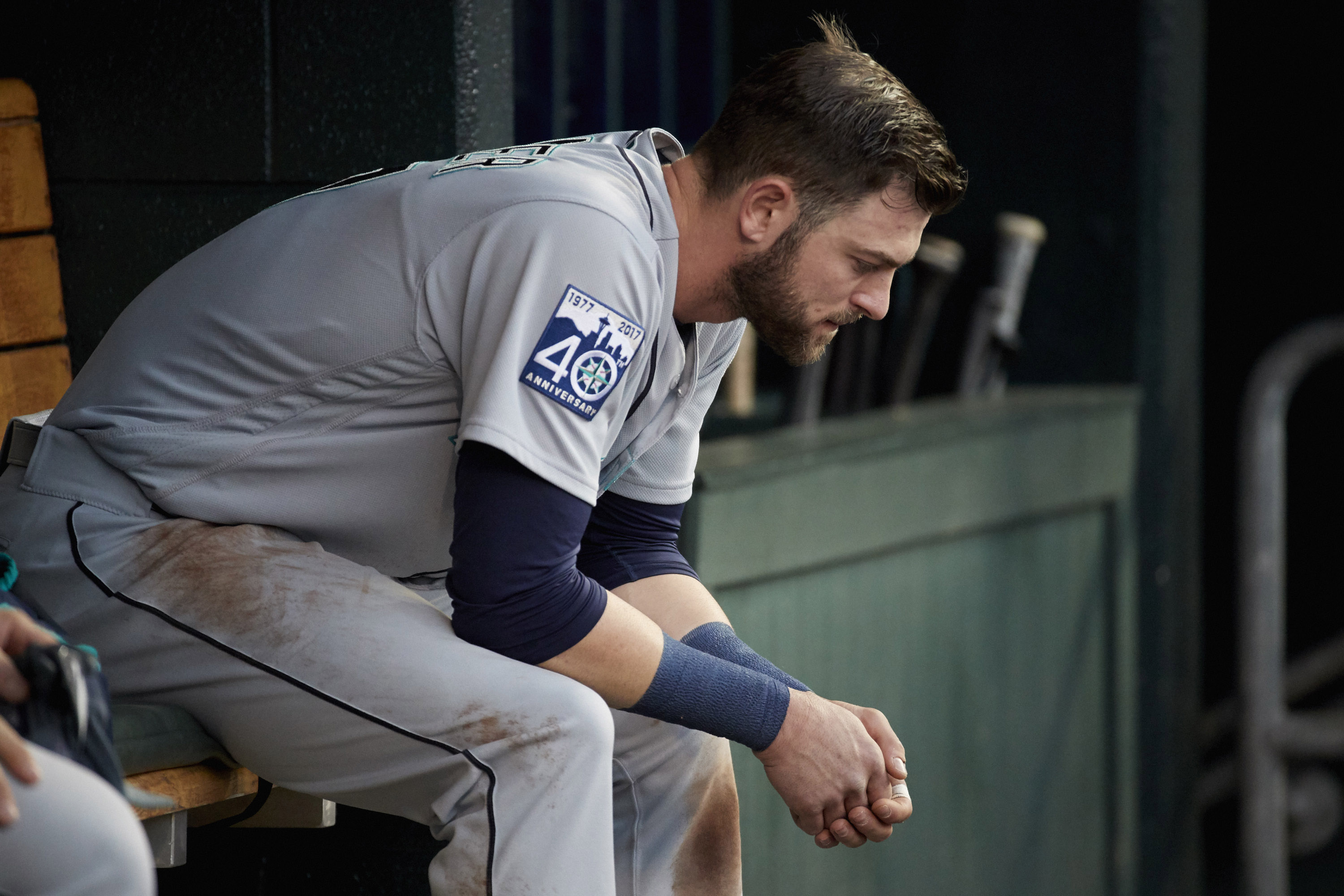 "One thing I think you have to keep in mind is that Dipoto inherited a mess," the AL Central executive said. "All due respect to Jack Zduriencik, who I think was a pretty good scout, but the cupboard was really empty when he took over, way emptier than it is now, which is saying something. He's certainly trying to get something done, I just don't think it's working just yet."
The failure of the Zduriencik era can't be overstated. Despite a couple of winning seasons, his regime will be best remembered for countless failed draft picks, poor player development, and trades that too often ended up in the favor of his counterparts. Ask any evaluator about the way Seattle handled the promotion of Mike Zunino, and you are sure to get a cringe or a guffaw, maybe both. Not to mention Dustin Ackley, Justin Smoak, and Jesus Montero. These are certainly not failures you can place at the feet of Dipoto, who was brought on at the end of the 2015 season.
Talking to other executives and scouts, it's clear that they have tremendous respect for Dipoto's work ethic and willingness to try and make the roster better. Just take a look at the amount of transactions he's made in his time with Seattle. He hasn't had the luxury of conducting a full on Cubs/Astros–style teardown and tank job. Instead, he's been forced to make do and build around Hernandez, Canó, and company.
Dipoto has been clear about his desire to improve the team's speed and athleticism, and he's acquired players like Heredia, Haniger, and Jarrod Dyson to do just that. But while there's clear respect and admiration for his work ethic and his commitment to a vision, the quality of those moves leaves many in the industry scratching their heads.
"You just can't help but question the value of some of the moves he's made," the NL executive said. "Some of the moves you look back on and it's bad luck, like (former Mariner catcher Steve) Clevenger for (Orioles outfielder Mark) Trumbo. That looks awful now, but they weren't going to keep him. But some of the other moves, like giving up decent prospects for Joaquin Benoit, or even the most recent one where they gave up Luiz Gohara for Mallex Smith"—the Mariners ended up dealing Smith about 15 minutes later for Smyly—"those trades just make you wonder if they value things differently there. And not the good kind of different."
Dipoto inherited a team built to compete now but not quite good enough to actually do so. A month into their second season under his management, the Mariners look a little bit better than when he took over, but that probably still isn't good enough to make the playoffs this year, or become a perennial contender.

Want to read more stories like this from VICE Sports? Subscribe to our daily newsletter.