You know your team has made it in esports when someone offers to "poach" your entire roster. In Rocket League, it happened with first-season champions iBUYPOWER Cosmic, who made the move to G2 Esports after their title, and now it has happened with last month's Season Three champions, Northern Gaming, who have made an even bigger leap from their original squad to Team EnVyUs, one of the premier North American esports organizations.
The move wasn't a big surprise, but it encapsulates the growing pressure and competitiveness among Rocket League teams. What was just recently a fairly niche esport is starting to explode, and good players both need and expect more from their backers. While the EnVyUs players have great things to say about Northern Gaming, the demands of the sport have increased so much that they felt they had to move to a "Tier 1" team in order stay active as competitors.
"Northern Gaming just couldn't support us anymore, which they agreed on, of course, because they helped us find a better opportunity with a different organization," captain Remco "Remkoe" den Boer tells me, during last weekend's FACEIT X Games Rocket League Invitational tournament in Minneapolis.
Despite winning the RLCS championship, he says that Northern Gaming didn't have the funds to send its Rocket League roster to last month's DreamHack Summer tournament in Sweden, or this weekend's DreamHack Atlanta tournament—both with $50,000 prize pools.
"We don't want to miss out on big events. So no matter what, we needed to find an organization with LAN support," affirms Remkoe. "Just generally, we thought we were behind, [in terms of] what we were offered from Northern Gaming compared to other top teams at the time, so winning RLCS made us push harder to try and find a better offer. We just knew that we weren't happy anymore."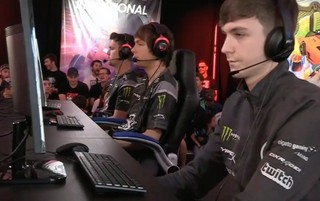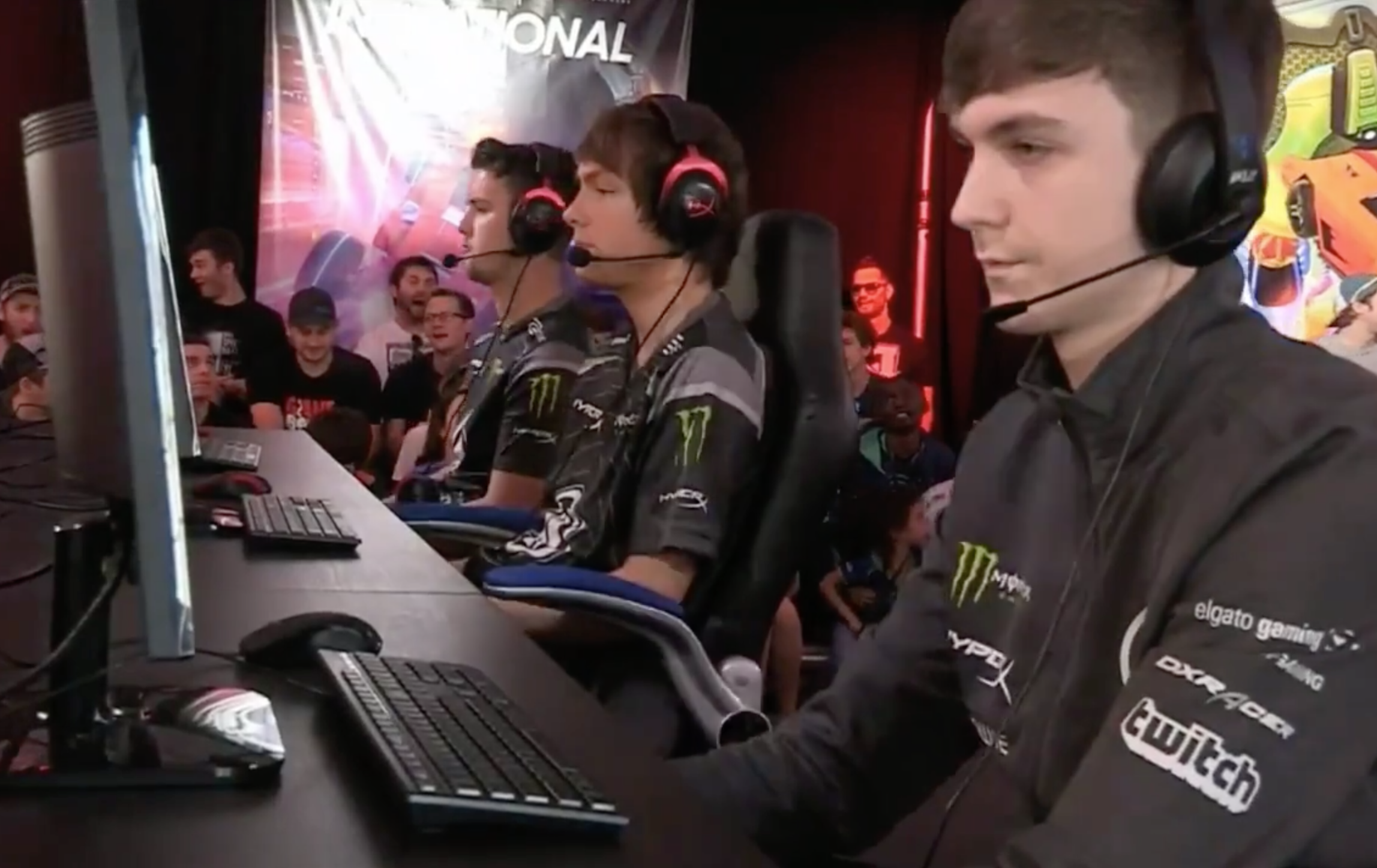 Despite late displeasure with their deal, Remkoe stresses that their relationship with Northern Gaming remained friendly throughout the transfer process. The small Canadian organization, which still has a World of Warcraft team, handled all of the heavy lifting to find a new organization in Team EnVyUs and execute the deal. Northern posted an emotional parting message to the team, and vowed to field a new roster for RLCS Season Five, likely skipping the season ahead.
The EnVyUs organization picked an ideal time to come into pro Rocket League, with surely the most established team. Season four of the RLCS will double the number of teams in League Play and offer a new lower Rival Series tier for bubble squads, complete with a relegation and promotion system that's reminiscent of the LCS. This an interesting development for Rocket League, because while it puts the competition on a more structured footing and perhaps offers more overall stability, Riot's similar structure in League of Legends is in the process of being phased-out, in part because relegation was seen as a major disincentive to investors due to the risks it created.
"We just knew that we weren't happy anymore." — Remco "Remkoe" den Boer
With EnVyUs' greater resources and presence in North American esports, the move presents a potential opportunity for the players to change regions. North American has been the weaker of the two regions over the last two RLCS seasons, behind Europe, so EnVyUs could find a smoother road to continued success here. On the other hand, remaining among tough EU competition keeps them sharp.
Remkoe says that swapping regions was discussed early in talks with EnVyUs and may be revisited in time, but his teammates' current and possibly future school obligations make it an unlikely short-term outcome.
"Yes, there has [been talk]—when we first got into a call with them when we joined the organization, but (David Morrow, aka) Deevo's still in school as well. Personally, I'm not. (Nicolai Bang, aka) Maestro is going to be taking a gap year this year," Remkoe explains. "They do give us the opportunity to be able to move, but within the next year or two, it doesn't seem too likely."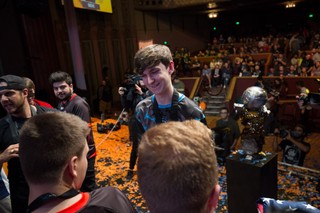 So for now, the team is staying put. But they haven't had too much of a chance to get comfortable as a unit under EnVyUs, thanks to a constantly rotating cast of third players alongside Remkoe and Deevo. Scheduling conflicts have meant that EnVyUs' new roster hasn't actually competed together very much of late.
They've also been challenged by the emergence of a new European rival: Gale Force Esports. Keeping only captain Jos "ViolentPanda" van Meurs from the last RLCS season, Gale Force picked up Alexandre "Kaydop" Courant—runner-up with Mock-It Esports last season—and Pierre "Turbopolsa" Silfver, Northern's former championship substitute.
Related, on Waypoint: The 'Rocket League' World Cup Shows Why 'Rocket League' Is Awesome
They handily defeated EnVyUs at the RLCS Summer Series event, winning 4-1—and then beat EnVyUs again this weekend at the X Games in a close 4-3 semifinals series. Gale Force's near-impenetrable defense kept EnVyUs scoreless for more than eight straight minutes across two games at one point, despite Deevo's typically overwhelming offensive efforts. Gale Force ultimately fell to North American team NRG in the grand finals, while EnVyUs' loss relegated them to a 3rd/4th place finish.
"Gale Force is easily the hardest team for us to play against," said Remkoe, the day before the defeat. "Obviously, they've won almost everything they've played in, except for DreamHack Summer. Every single team struggles against Gale Force, so they're definitely the hardest team for us. Teams like Mock-it, The Leftovers, and FlipSid3 are still out there, but definitely Gale Force is one step ahead."
Earlier in the weekend, Remkoe acknowledged that they had a big opportunity in front of them: world champions now playing for the largest organization in the sport, right as Rocket League reaches new viewership heights. Can they live up to the immensity of that position?
"We'll see, I guess," he replies. "Usually, when you have a big name, it adds pressure as well, but also more motivation to make sure that the organization is going to stay happy with you."
We may have seen some of that pressure weighing down the players this past weekend. Following their loss to Gale Force, Remkoe tweeted, "Disappointing people is my biggest fear in life." A moment later, Deevo shared his own message: "I'm so tilted. Sorry."
As RLCS champions, the EnVyUs roster is at the vanguard of a rapidly rising esport—but they're also the establishment stars now, with the fan expectations to match. EnVyUs performed solidly at X Games, and if a couple of plays had gone differently, they might have landed in the grand finals. But they didn't, and it's a sign of how fleeting and even arbitrary success can feel.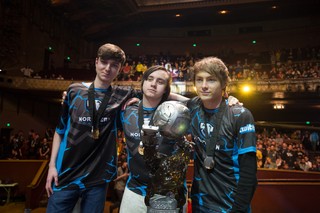 Still, they're not going to take one tournament too seriously. Shortly after tweeting out his disappointment, Remkoe congratulated "the homies" and added, "Now to get over the loss with a big fat fucking burger."
That's the speed things move in Rocket League, on and off the pitch. Likewise, EnVyUs may only wait a week to avenge the loss against Gale Force. They play this weekend at DreamHack Atlanta, where they remain a favorite amongst a field packed with nearly all of the world's best Rocket League teams.