Babygirl Celebrate a Great Love From 'The O.C.' on "Seth and Summer Forever"
Califooooooooorniaaaaaaaaa!!!!!!!!!!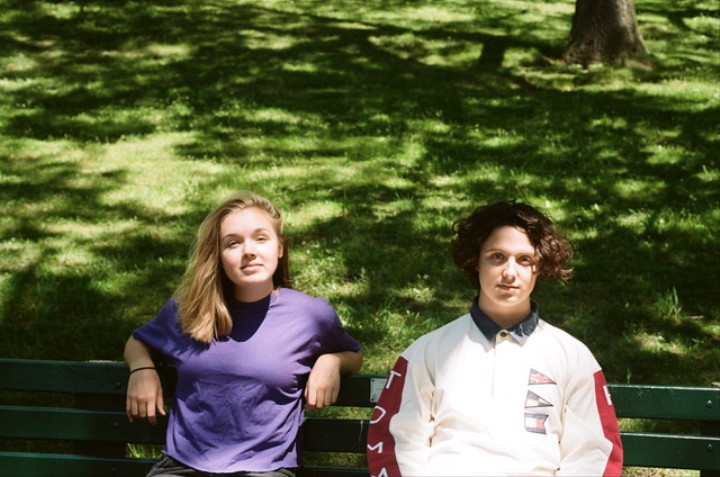 Photo by L-Spex
If there is one thing we humans love to do with our free will and consciousness, it is constantly remember cultural touchstones from our youth that made us feel alive and great. On their new track "Seth and Summer Forever," Toronto's dream pop rock band Babygirl remind us of The O.C. and it isn't just from their decidedly obvious song title dedicated to the show's tempestuous couple. Whatever your feelings about The O.C. are (like how shitty Marissa always was or how Sandy Cohen was actually the babeliest of them all) the show was and remains an important cultural facet. It gave Death Cab For Cutie a chance on the main stage and, damn it, "A Lack of Color" is a great song! Romanticizing that period, which for some of us doesn't seem all that far away, is very in these days: be it the excellent oral history of New York rock music (some of which ended up on the show's soundtrack) to almost every band from the period having some sort of resurgence in the last couple of years. There is still a fascination with the daydreamy or sometimes disassociated feelings and sounds that came from that period.
"Seth and Summer Forever" is hazy, sweet, and perfect to listen to on a summer's evening when everything but your feelings are suspended in the heat. The duo, comprised of Kirsten Clark and Cameron Breithaupt, give us tender melodies and vocals over a soft sounding guitar. To say Babygirl's track is great because of its proximity to a popular television show does them and the song a disservice but still, it serves as inspiration and motivation. "For us, Seth and Summer represent idealized young love. Plus, one of our mission statements when we formed the band was to make music that would've fit in on The O.C. soundtrack," the band tells Noisey. "And who could forget the Spiderman kiss? Seth and Summer Forever, we mean it."
If (god forbid) a reboot of The O.C. ever happens, Babygirl would certainly appear on its soundtrack. Listen to the track below:
Sarah is an 'O.C.' expert. Follow her on Twitter.
Stories