Every human has a sadistic side, but some more than others.
On the latest episode of MUNCHIES: The Podcast, we're exploring schadenfreude, a.k.a. pleasure gained from witnessing the misfortune of others. Sure, S&M might be the first thing to appear on your filthy brain, but hot sauce fanatics have their place in this category, too.
Today, we're putting one particular torture expert to the test: Sean Evans, host of First We Feast's hit YouTube show, Hot Ones . In a Charlie Rose-style setting, Evans interviews a celebrity with rapid-fire questions while they both eat chicken wings doused in hot sauce. Each wing gets progressively hotter and hotter. The (evil) final sauce, Blair's Mega Death with Liquid Rage, has made some guests throw up, discard clothing, and in one instance, poop themselves.
And since Evans is getting paid to put celebrities through hell, we're changing things up by putting him through his own fiery challenge inside the MUNCHIES Test Kitchen, with one surprise. Over the course of this interview, we'll be serving Evans a five-course meal composed of dishes from our brand new cookbook: MUNCHIES: Late-Night Meals from the World's Best Chefs . DISCLAIMER: THESE DISHES AREN'T TYPICALLY LACED WITH SATAN'S FAVORITE SPICE: HOT CHILI PEPPERS!
Scroll below for a glimpse of the menu.
First Course: Andrew Zimmern's One Pot Sticky Chicken Wings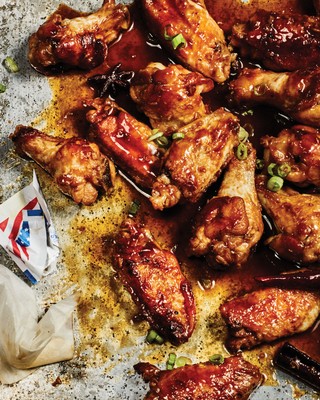 Second Course: Han Dynasty's Spicy Chicken Wings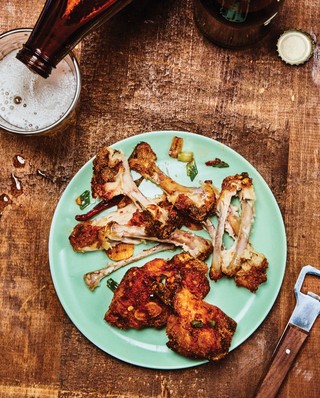 Third Course: Contra's Chinese Drunken Noodles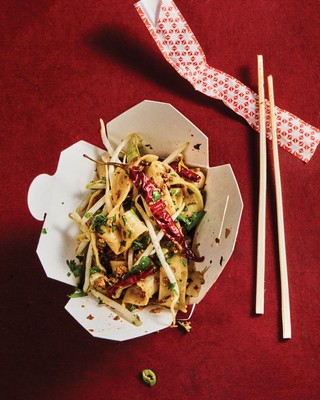 Fourth Course: State Bird Provision's Oxtail Curry with Homemade Roti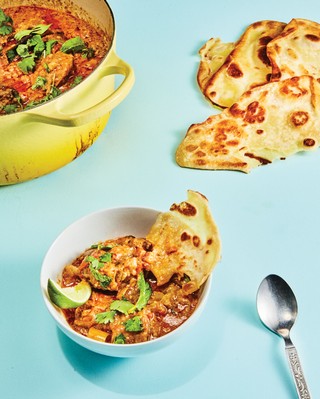 Fifth Course: Guerrilla Taco's Lamb Tacos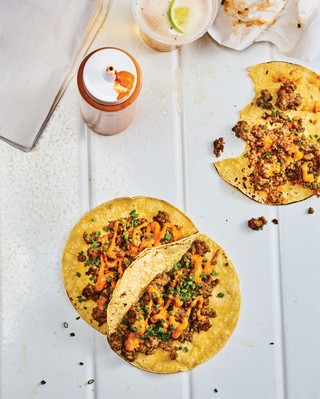 So tune in to the latest episode of MUNCHIES: The Podcast and tell your friends to do the same. And if you haven't done so already, subscribe on iTunes and Soundcloud. We'll be back in two weeks for a brand new episode featuring none other than earthly goddess, Ina Garten.
And here's my cash for gold moment: Our very first cookbook, MUNCHIES: Late-Night Meals from the World's Best Chefs drops October 24, but you can pre-order it now so that you can prepare yourself for a delicious future.