In late June, an apartment complex manager reached out to Charlotte, North Carolina artist Rosalia Torres-Weiner to tell her a resident had been deported. Torres-Weiner didn't know the undocumented woman, but she'd met her daughter at an art workshop she'd hosted in the complex parking lot, courtesy of her mobile art studio (a former food truck). Like a doctor on call, she tells Broadly, she grabbed her suitcase of art supplies and arranged to meet with the six-year-old girl.

"I said, 'It's OK if you're sad, but I'm going to teach you how you deal with that emotion,'" Torres-Weiner recalls. She says she bought the girl, who was also undocumented, her own art kit, and showed her how to paint. Soon, Torres-Weiner encouraged her to illustrate what happened just 24 hours earlier. "She told me that she saw her mom taken by ICE … the girl saw her mom leave in handcuffs, and she was screaming, 'No, no, no!' And that's what she drew on a piece of paper: her mom and her screaming 'No, no, no.'"
Read more: OITNB Star Diane Guerrero on Her Family's Deportation
"It's just heartbreaking," she continues. "Even though you know the parents prepare the kids, it's not easy."
Torres-Weiner, a painter, muralist, and activist with work featured in the permanent collection of the Smithsonian Anacostia Museum, has been working with children who've lost one or both parents to immigration action for years. In 2012, she redirected her work from commercial art to art activism and launched The Papalote Project, a multidisciplinary arts initiative that seeks to help kids process the trauma of deportation and separation. Torres-Weiner, who is originally from Mexico, says she was inspired to take up the work because of family friends who are undocumented. "Every time they go out to work, I'm always afraid they're not going to come back."
Initially, she offered workshops in her studio and at local churches to help children make their own papalotes, or kites, which included a strip of clothing belonging to the parent they lost. "The idea is to express things through art [that] you maybe cannot say," she told Charlotte magazine in 2013, "and to send it off, and let some of the pain go."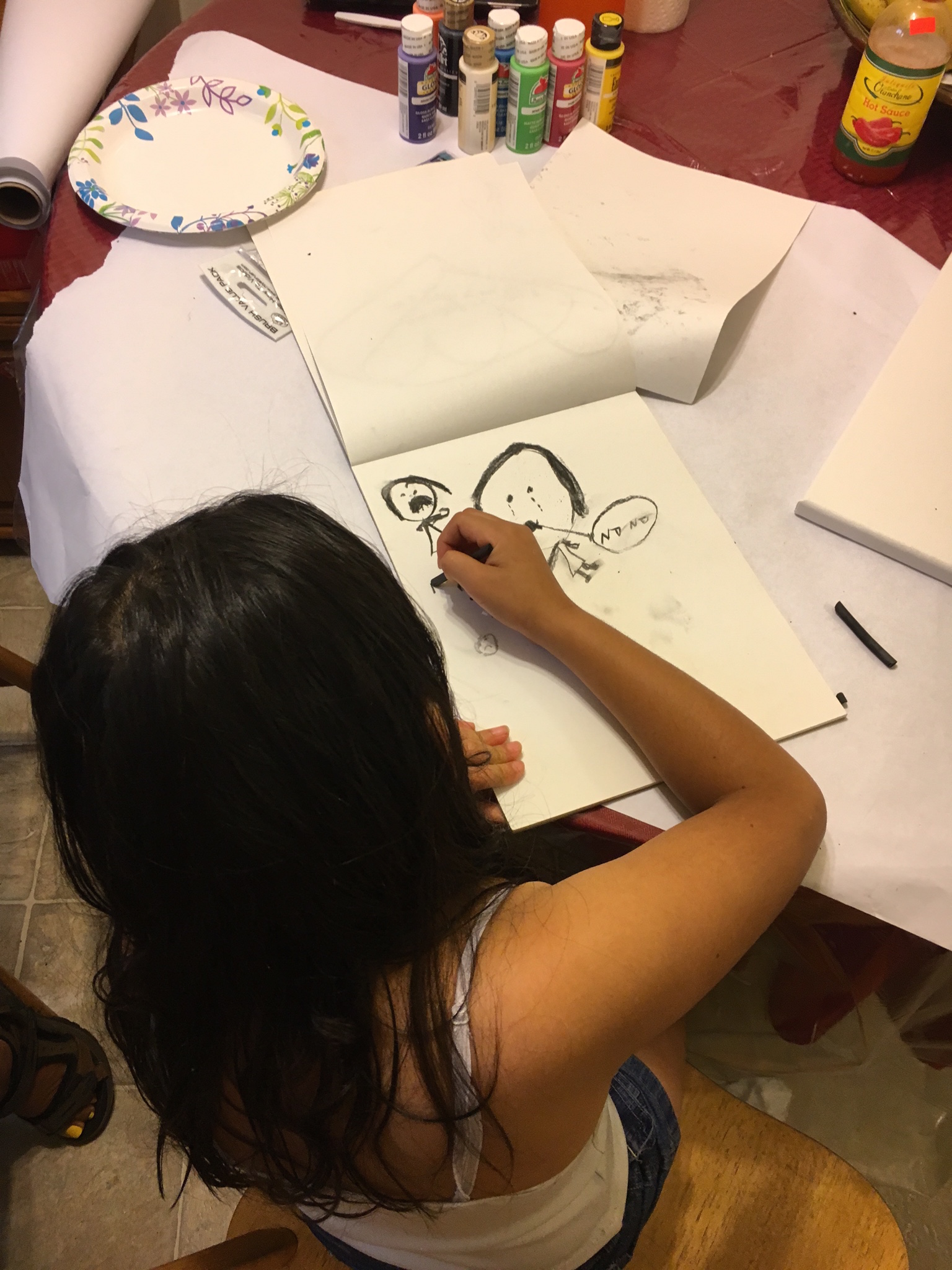 The project came alive in a museum exhibit titled El Papalote Mágico ( The Magic Kite) and eventually was adapted to a local children's theater production. Now, Torres-Weiner plans to take The Magic Kite story, which shares how a boy named Tito is spiritually reconnected with his dad in Mexico by his enchanted kite, directly to the community through a mini-stage she created using a vintage suitcase. She also says she's in talks to present the performance at the Mexican Cultural Institute and the National American History Museum in DC later this year.
While she's no longer teaching children how to make kites, Torres-Weiner says the Papalote Project is still thriving. Instead of having kids come to a venue or her studio, she's now going out into the community with her self-funded mobile art truck. Her goal is to bring the opportunity to make art to low-income and underserved areas of Charlotte; thus far, she's set up at local apartment complexes—the workshops are free—and is waiting on a permit from the city to park at laundromats.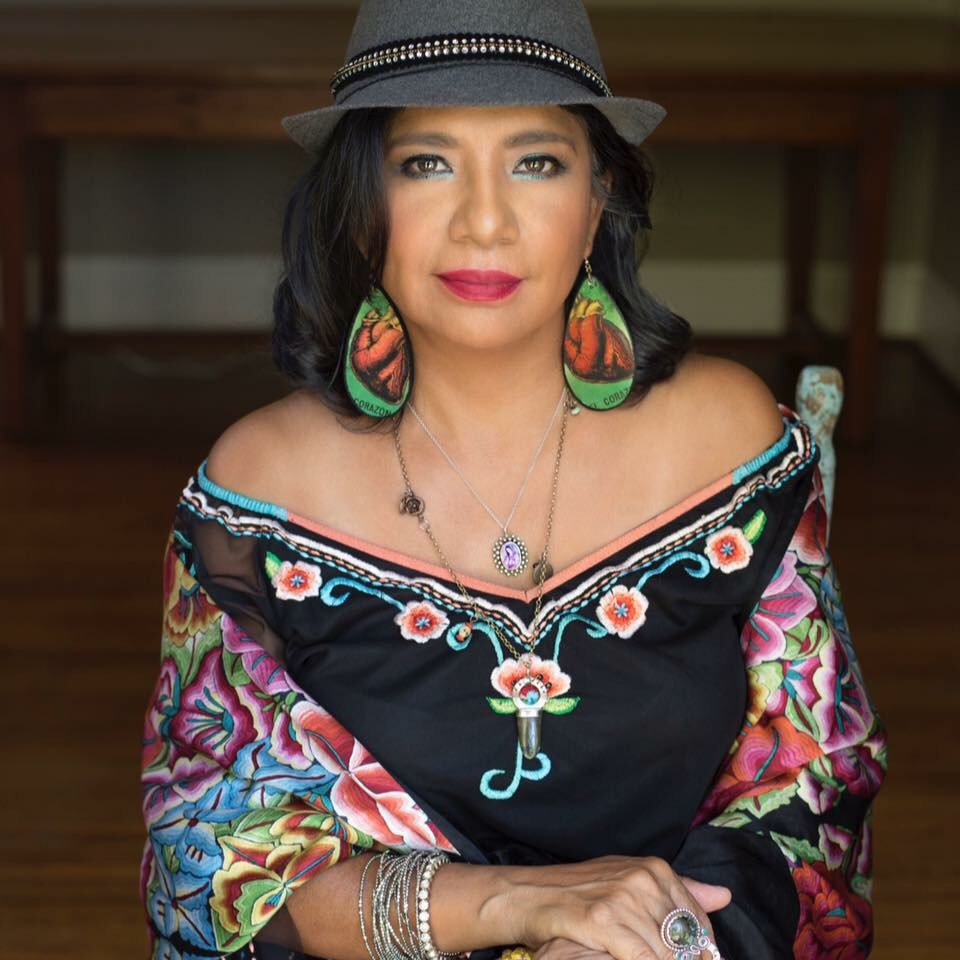 During one workshop, Torres-Weiner says, she asked the group of kids from the community who'd gathered around her mobile studio to share what they were afraid of. "Somebody said Trump," she says. "And a few of the other kids chimed in: 'Yeah, Trump!' And I asked, why are you afraid of him? 'Because he only says the wall, the wall, the wall, the wall.'" Torres-Weiner then asked the kids to help her create Trump's portrait using a paper plate and some dough. Some of the suggestions were silly, she explains—"they said he doesn't wash his ears, and he's growing beans in his ears"—and they laughed together, but that's "how we help them process their fear."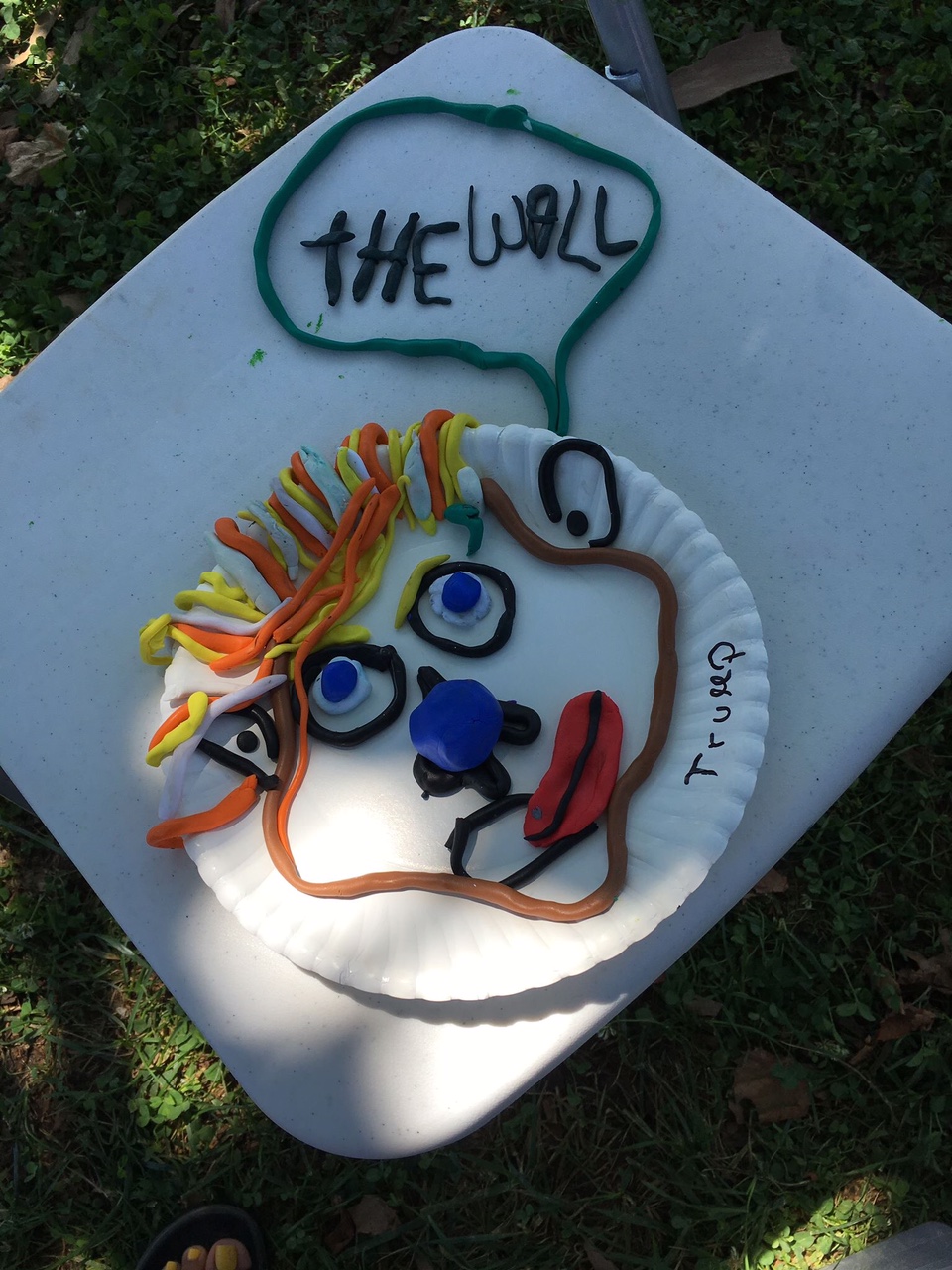 It's through this community outreach that she's able to find the children who need her the most. After all, she points out, the most vulnerable members of the immigrant community are not advertising their status or what's happening within their family—they're too afraid. And rightfully so: Thomas Homan, acting director of ICE, said recently that "ICE is open for business," and announced plans to invest more resources in so-called sanctuary cities to crack down on illegal immigration. He also sang the praises of the Trump administration, saying it has "taken the handcuffs off law enforcement."
"I tell the kids, 'draw your story, tell your story, write your story'— because our stories are so powerful that they can change our reality. I believe that."
Because of the pervasiveness of this anti-immigrant rhetoric, Michelle Ortiz, the deputy director for Americans for Immigrant Justice, said in a previous interview with Broadly, "even young children live with constant fear and anxiety that they will come home from school to find their parents gone."
According to a report released in 2015 from Migration Policy Institute, nearly four million people were deported between fiscal 2009 and 2013; researchers estimate that half a million of them left behind a child who is an American citizen.
Torres-Weiner uses art to offer these children a sense of hope. "We have to continue fighting back," she says. "I tell the kids, 'draw your story, tell your story, write your story'— because our stories are so powerful that they can change our reality. I believe that."