Taylor Swift's Sexual Assault Trial Begins Today
The singer, who has accused Colorado radio host David Mueller of inappropriately groping her during a photo opp, is expected to testify.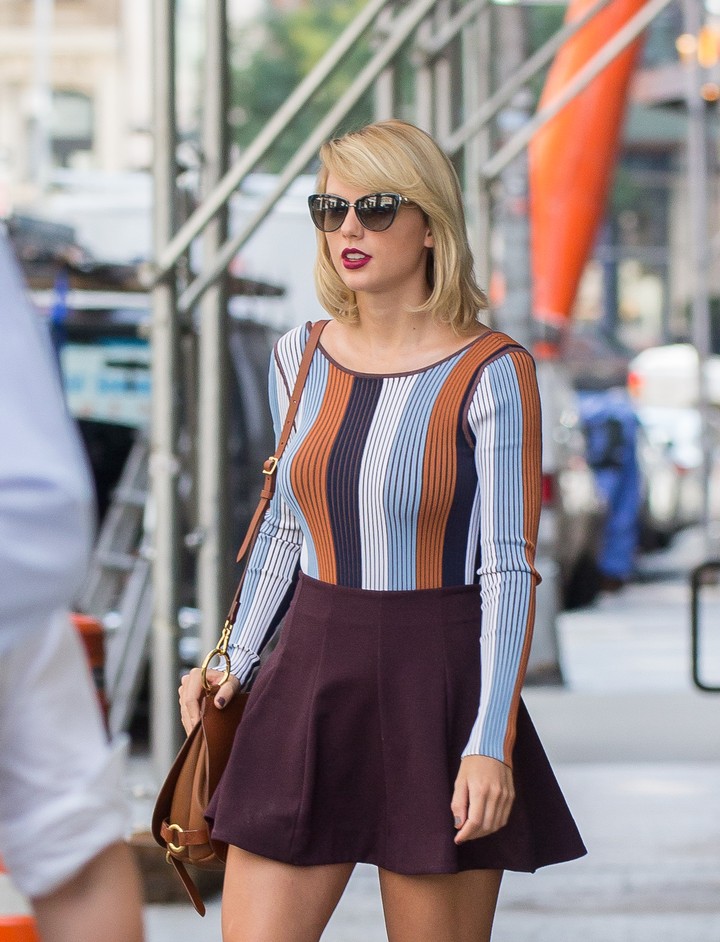 Photo by Team GT via Getty Images
This week, Taylor Swift is expected to testify against former radio host David Mueller, who the singer has accused of sexual assault. Jury selection began today in a Colorado federal court.
Swift claims that the DJ groped her while they posed for a photo during a backstage meet and greet before her concert at Denver's Pepsi Center in June 2013, according to Variety. In a pretrial deposition, she described the incident saying, "Right as the moment came for us to pose for the photo, he took his hand and put it up my dress and grabbed onto my ass cheek, and no matter how much I scooted over it was still there. It was not an accident, it was completely intentional, and I have never been so sure of anything in my life."
Swift also claims in the deposition that she did not report Mueller to the police immediately after the incident but spoke to her mother and members of her management team about what happened. The deposition states that "Mueller was approached by members of Swift's security staff, who accused him of improperly touching Swift and informed him that he could not attend the concert" that night. Mueller's employers at KYGO radio were also alerted of the allegations the same night, and he was fired by the station two days after the incident.
---
Watch: G.E.M., the 'Taylor Swift of China,' Shares Her Plan for Total World Domination
---
Several reports and Mueller's own testimony reflect that he denied these accusations to Swift's staff and "wanted to involve the police to investigate."

In 2015, two years after the meet and greet, Mueller sued Swift, her mother, and her manager Frank Bell, claiming that the singer and her team had exerted improper pressure on his employers to fire him. He sought $3 million in damages for losing his salary of $150,000 a year.
A month later, Swift countersued him for assault and battery, claiming that Mueller groped an "intimate part of her body in an inappropriate manner, against her will, and without her permission." She is seeking only $1, pledging "to donate any financial reward from the trial to charities supporting survivors of sexual assault and gender-based violence" according to Newsweek. She also stated that she wants to hold Mueller accountable as "an example to other women who may resist publicly reliving similar outrageous and humiliating acts."
In May, a federal judge refused to dismiss Mueller's lawsuit, according to Variety, stating that a jury should decide "whether Mueller did or did not touch Swift inappropriately." The publication also reports that both sides believe a photograph of the incident, previously released by TMZ, proves their case.