Feel Some Feelings to This Video of Miguel Covering SZA in an Art Gallery
He shared his rendition of "The Weekend" via Instagram.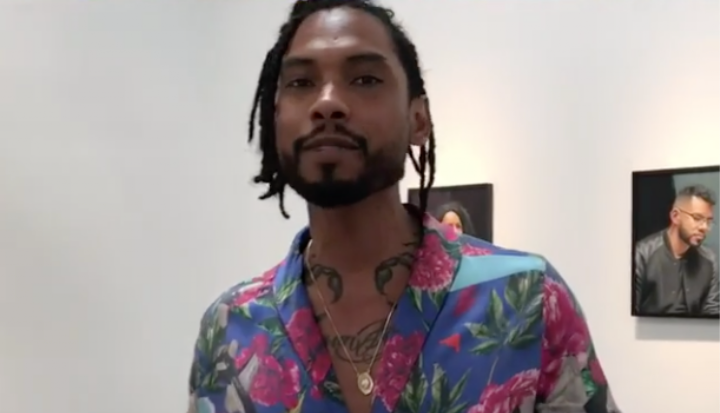 Image via Miguel on Instagram
I try to be objective. Really, I do. But there are some things which are unfortunately beyond objectivity and Miguel, for better or worse, is one of them. This is because Miguel is scientifically (a level higher than 'objectively') hotter than the sun. And this is just at base level: when you add other, exterior factors into the mix, his heat becomes almost intolerable.
That is the situation we currently find ourselves in, because Miguel has posted a video of himself covering "The Weekend" from SZA's new album Ctrl (+2500 degrees) in an art gallery (+5000 degrees, do I look like I care that I'm predictable?) Obviously it is extremely cute and coy and watching it feels like Miguel has filmed it privately for you and sent it to you via your private WhatsApp chat and—ugh, sorry, just watch it for yourself (via The Shade Room, because while I was writing this, Miguel inexplicably made his account private):
I could make a joke about the "I just keep her satisfied through the weekend" line but honestly you all already know what it is so I'll refrain. If I could just get the official Miguel X SZA duet of this song already that would be helpful. I need it for uh, professional reasons.
Follow Lauren on Twitter.

Stories