According to this listing on the realty website Zillow, Glenn Danzig's house in Los Feliz, California, is for sale. For a mere $1,199,000 (which is about $75k more than the Zestimate), you can be the proud owner of the house where the Misfits/Samhain singer and Lodi High School graduate Glenn Danzig routinely washed his Jaguar in mesh tank tops and allegedly cleaned up his mother fucking bricks on the reg. We're pretty sure he hasn't lived there in a while but what an iconic piece of rock history. Way more important than the Dischord House.
From the listing: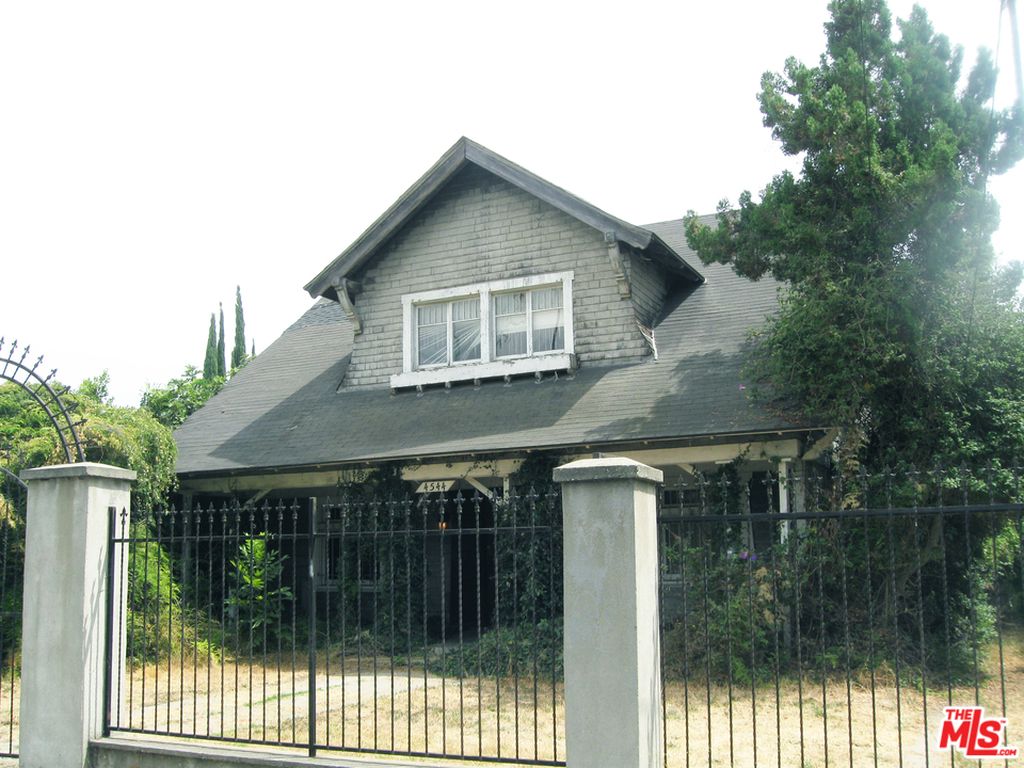 This 1907 Craftsman home is awaiting your imagination and creative talents. In the rear of the property is a 2 bd.+1ba. additional unit. Many original accents are still intact. Two story home with hardwood floors, leaded glass, and storage units. This is a property that should be returned to its glorious past. Property is to be sold "as is".

"As is," in realtor terms, means Danzig probly fucked it up real good. But maybe for an extra few bucks he's willing to throw in that sweet book collection and some leftover kitty litter. Come to think of it, we'd like this place for ourselves. Can someone start a Kickstarter so we can move the Noisey offices to Danzig's house? Blogging out of the Danzig house, mumbling along to Misfits songs? That's the dream, baby. Please make it happen, internet.
We realize this is a buyer's market, though, and we've got some steep competition for our dream home. So happy bidding, everyone.