Meet the Women Building Bali's Luxury 'Paradise' for Dollars a Day
The island's tourism boom continues to draw construction workers from across Indonesia—many of them women who work backbreaking days in the tropical sun for less pay than their male counterparts.
This article originally appeared on VICE Indonesia.

As dusk falls over Bali's west coast another grueling day of hard labor draws to a close for the 60 or so women on this Singaporean-owned construction site. But their work isn't finished yet. Back at their make shift camp, located a two-minute walk from Canggu—a hip seaside village, they are straight back on the tools, this time preparing meals for the husbands, and sometimes children, that share their single-room bamboo huts.
"The hardest [part] is I get so tired, sometimes I can't handle it anymore. I just break down and cry. When that happens I get flashbacks of how sad my life is," explains Made*, 35, who was orphaned as a three-year-old.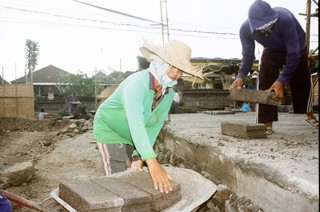 The days are long, hot and lowly paid. Made—a pseudonym—has worked seven days a week for the past three months, waking at 3:30 AM to begin preparing food for her husband, also a construction worker on site, and their children. They arrive at work together at 7 AM and spend the day lugging steel beams, shoveling cement, and hammering rods into concrete in stifling humidity and 80-degree heat.
"Sometimes it's sad but there is nothing else I can do. If I don't do this then my family can't eat," she says.
Construction sites don't discriminate when it comes to work. The pay gap is the only difference, with men taking home around $12 a day and women $8. The work is also incredibly dangerous. There is little in the way of safety regulations and deaths are not uncommon. Made's husband, a man who wants to be called Wayan*, recalls watching one man die after an elevator cable snapped and he was crushed by the load of concrete he was accompanying.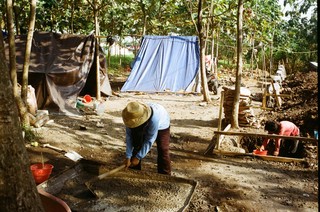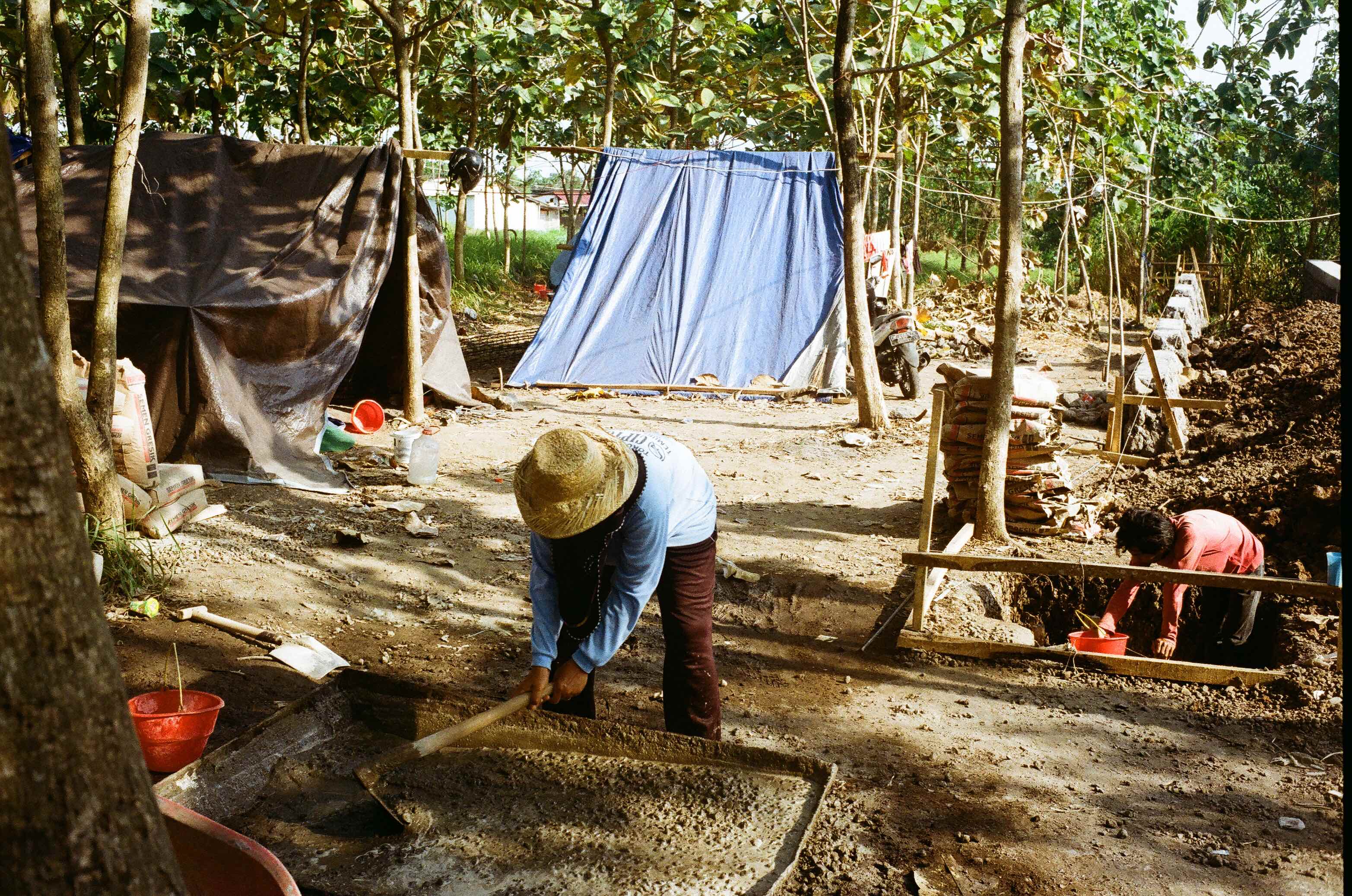 Both tell me they didn't want to use their full names out of fear that they'll be fired for talking ill of safety standards. The couple is from Singaraja, a poorer district in Bali's vast interior, where they once worked as rice farmers. At the conclusion of each job—usually, after three to five months—they return home for a few days before returning for the next project.
Women don't typically work on construction sites in Indonesia. But in Bali, where a decades-long tourism boom has all but transformed huge swaths of the island's south, women are a common sight. Construction, Made tells me, provides a more stable and dependable income than farming.
"If you work on the projects the money is safe whereas if you do farming it depends on whether the rice is good that year," she says. "Now, if I go to work today, I know I'll get that much. In farming, it's kind of uncertain in that way."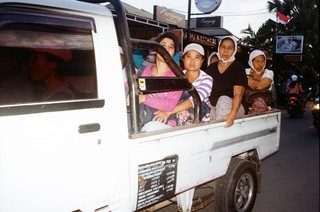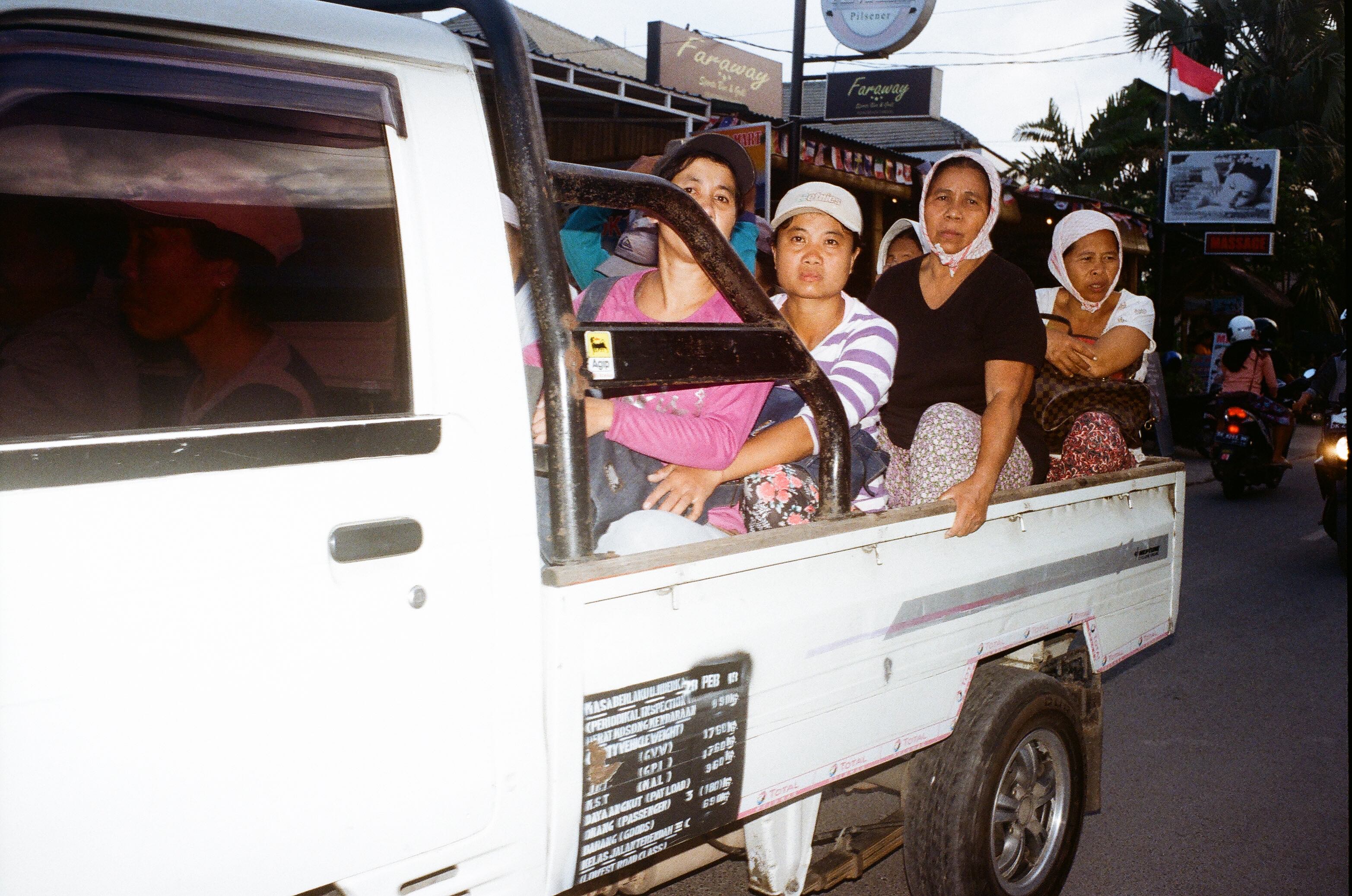 With the day finished, workers trudge ashen-faced through the middle of a bustling tourist strip, past vacationers spending the equivalent of what Made and her husband earn in a day on a single cocktail or bowl of açai berries. Made and her husband are philosophical about the yawning gap in living standards.
"I think in my head, this is how it looks like when you have money and I wonder how I would be," says Wayan. "For me, I think it's fair. You have money and that's your life. For me, I don't have money so I have to work. As long as I have work I think it's fair."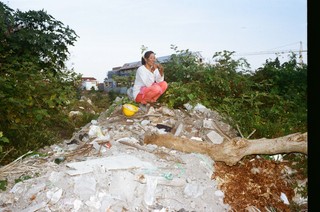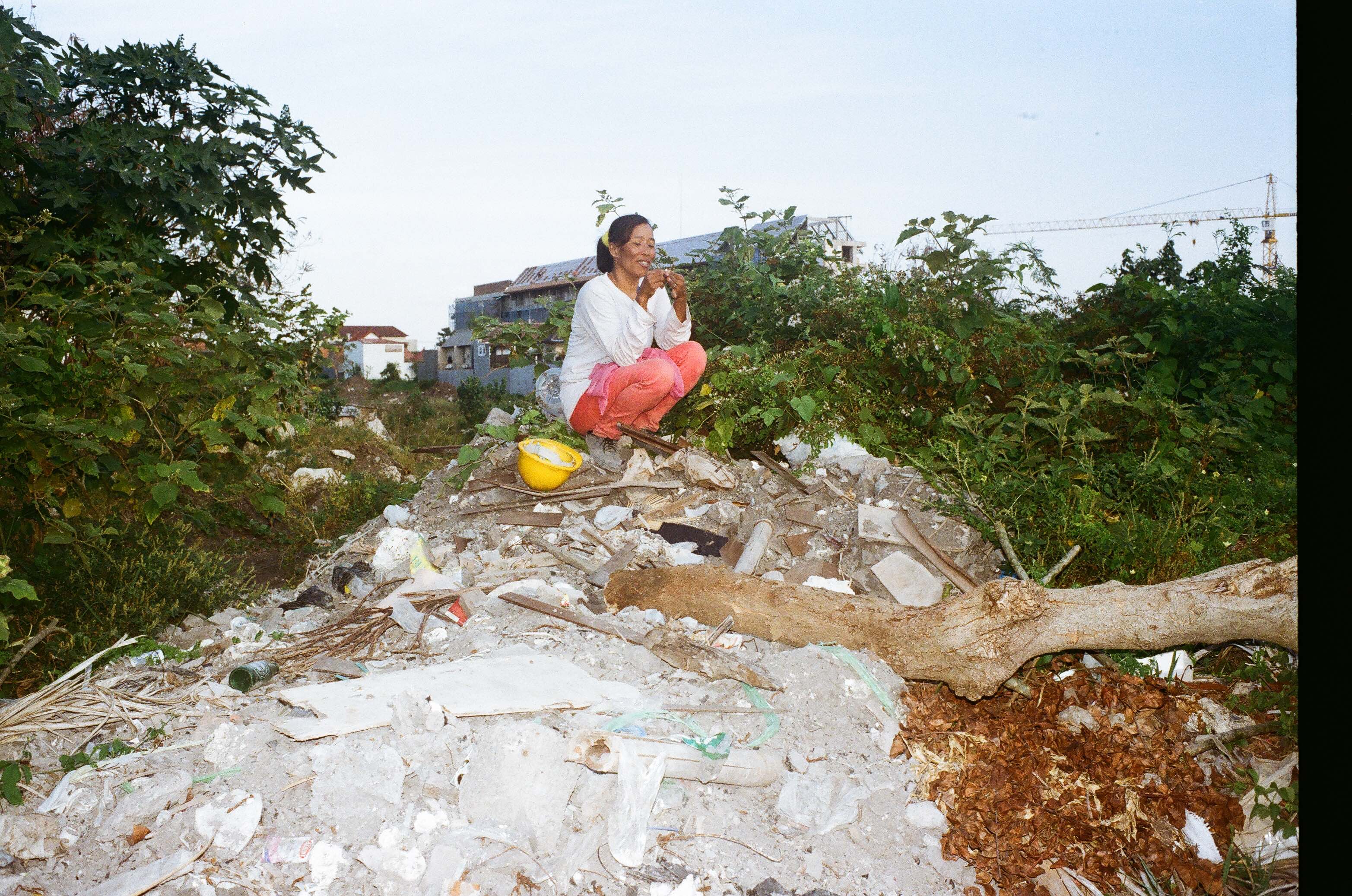 In the neighboring building, we meet an elderly couple from Java, who also left behind rice farming to join the construction boom. The last job Suhita and Panji held, in the tourist hotspot Ubud, was so physically exhausting they could only complete a half day's work.
Despite Balinese community groups calling for a moratorium on resort development, construction projects continue all over the island—with many more planned. US President Donald Trump and his Indonesian business partner Hary Tanoesoedibjo are currently developing a controversial six-star resort—the island's biggest—in nearby Tanah Lot. And they aren't alone. Luxury villa developers such as Elite Homes boast of providing "neo-colonial" style apartments and villas for between $875,000 and $6.5 million.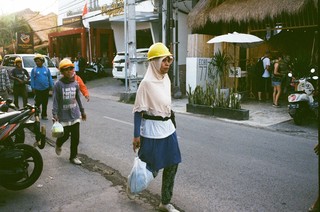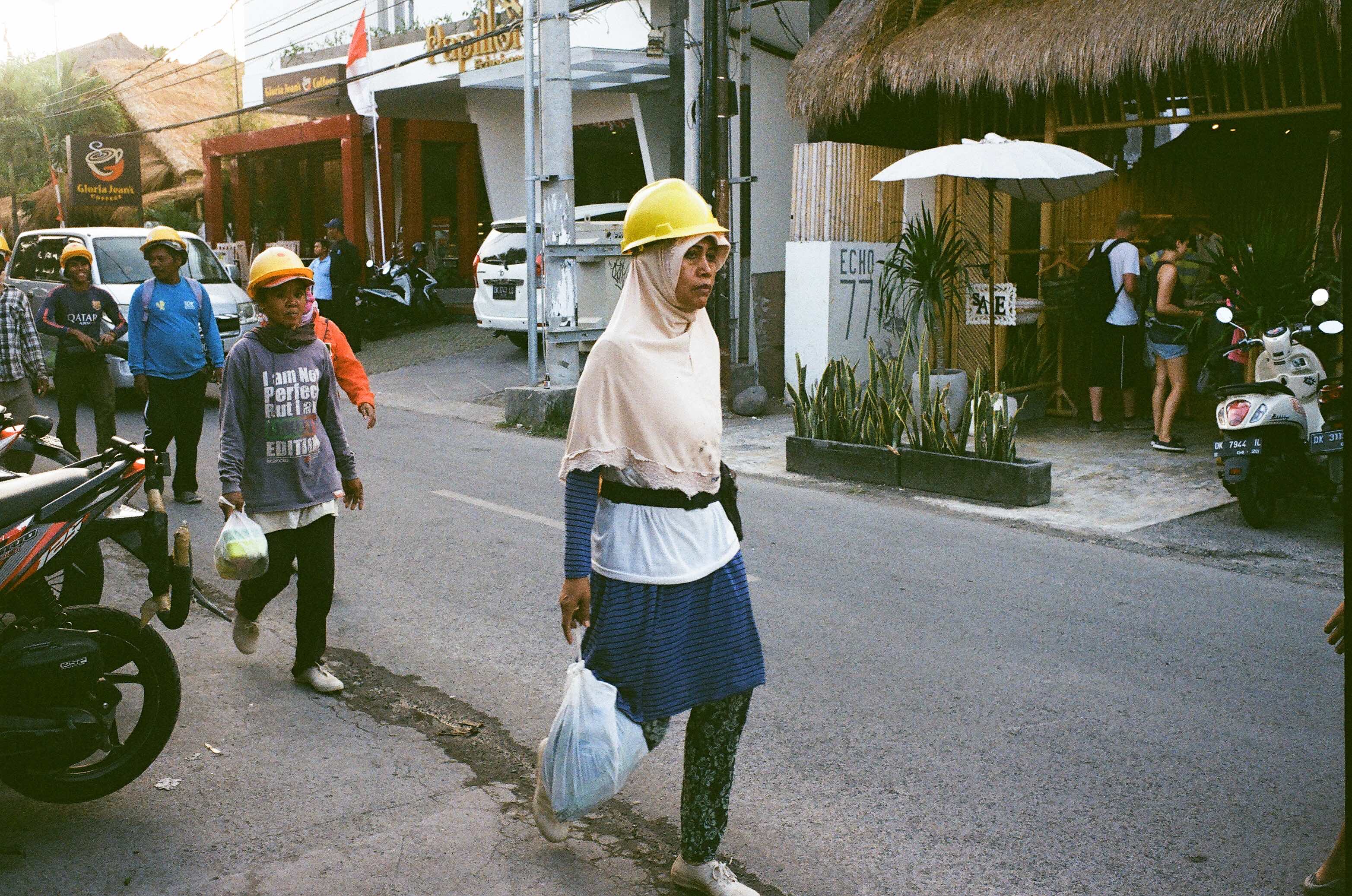 Suhita and Panji are not looking for luxury; a concrete home and basic education for their children and grandchildren would suffice.
"Before Indonesians could just farm and feed the family and it was fine but now, you need more money," she says. "You cannot build a house with only the money you get from farming. We want a house made of concrete, not like this. And we want to school our children. Before, we didn't go to school. If it's only farming, that's not enough."

Stories