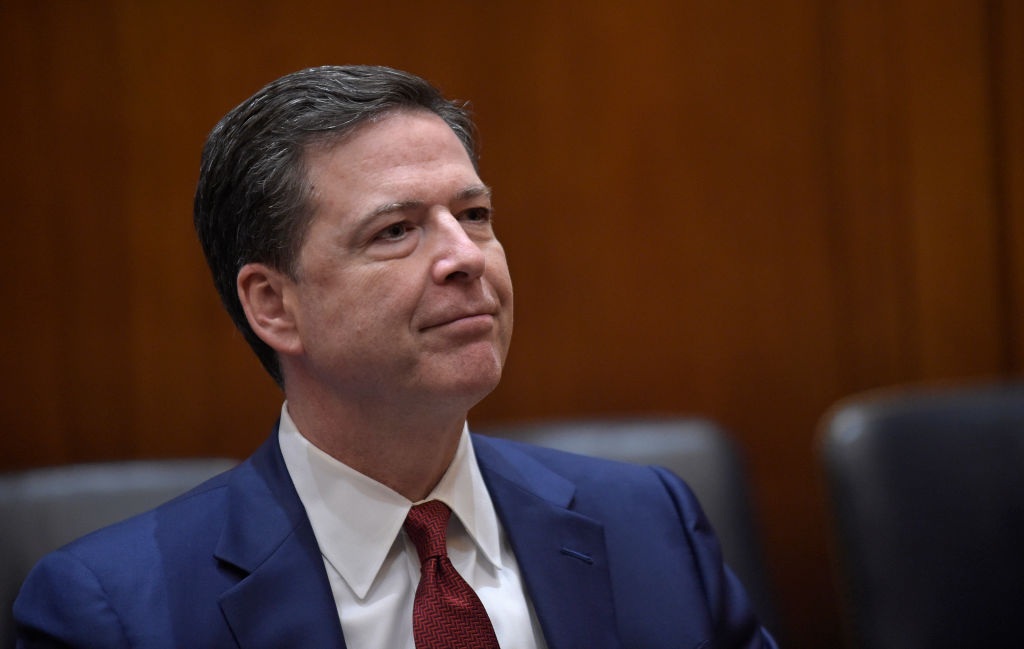 Comey will speak in front of the House Intelligence Committee at 10 AM EST and is expected to weigh in on the president's claim that Barack Obama wiretapped Trump Tower, as well as alleged Russian collusion with Trump's campaign.
FBI director James Comey will go before the House Intelligence Committee at 10 AM EST on Monday for the first time since President Trump angrily tweeted that his predecessor, Barack Obama, wiretapped Trump Tower.
Trump apparently once again woke up early in the morning with a fervent desire to tweet Monday, proactively labeling Comey's appearance, which is also expected to center on allegations of collusion between the Trump campaign and Russia , "FAKE NEWS." He went on to add that "Democrats made up and pushed the Russian story as an excuse for running a terrible campaign."
When it comes to the wiretapping allegation, which has been greeted with bipartisan incredulity, perhaps the best Trump can hope for is that Comey doesn't explicitly call the claim a lie.
"We don't have any evidence that that [wiretapping] took place," Republican House Intelligence chairman David Nunes said last week. "I don't think there was an actual tap of Trump Tower."
Watch Comey's testimony via the livestream below.