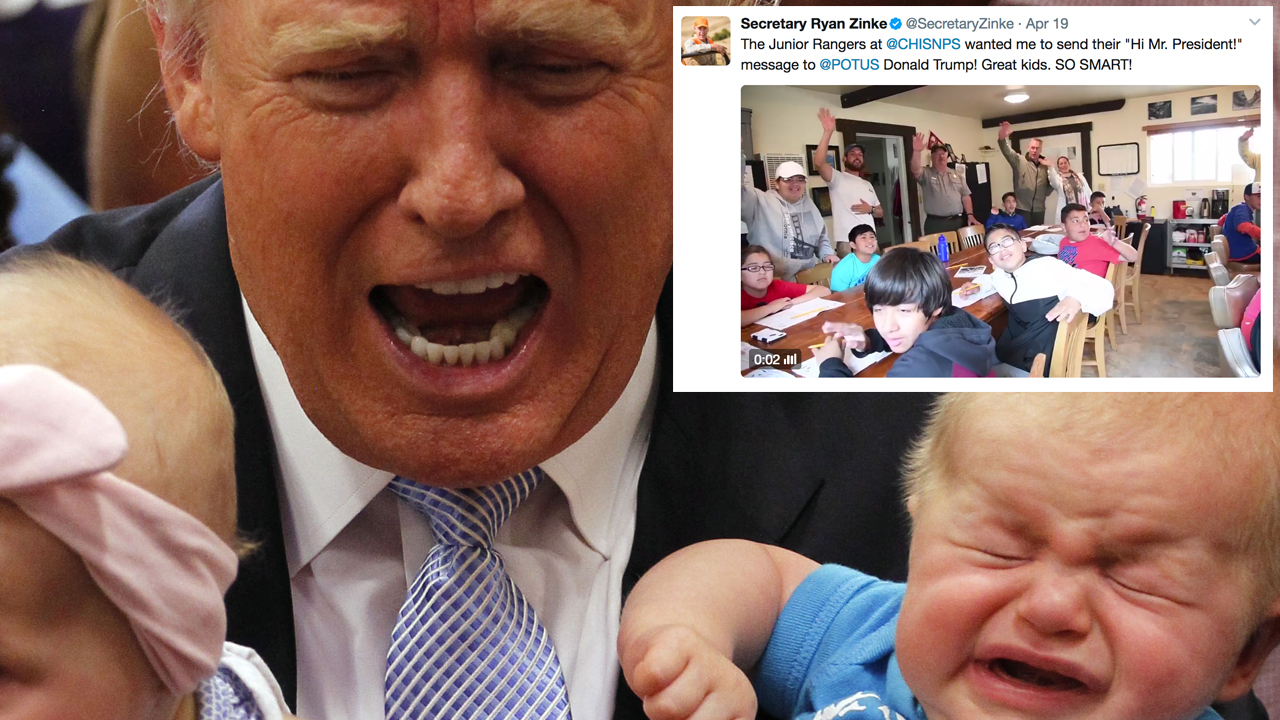 The secretary of the interior posted a message for Trump from the youth of America.
On Tuesday, Ryan Zinke, the secretary of the interior, visited a lovely group of junior park rangers at Channel Island National Park. According to Zinke, the kids wanted him to send Trump a video of them saying hello. But the boy sitting closest to the camera seemed to have a different message for the president.

Around the two-second mark, the young hero with the swoopy hair and the gray hoodie mouths something that looks conspicuously like "fuck you" to the camera and, by extension, the president.
Still don't see it? Don't worry, I made a GIF for you.
Looks like the latest act of resistance from the National Park Service is coming from its next generation. God bless.
Follow Eve Peyser on Twitter.