Sasquatch, sometimes known by its derogatory nickname "Bigfoot," is a mythical creature who creeps through the woods in the western US, periodically scaring hikers or inspiring some strange erotic fantasies. He is a hulking and majestic animal, giant and hairy and lumbering, but also somehow very spry, since it's also been able to evade capture by sasquatch hunters for generations—until now.
At long last, it looks like someone in Helena, Montana, has finally been able to bag the beast—or, well, a life-sized cardboard cutout of the creature, at least. And the Helena Parks Department would really like its beloved monster back, KTVH reports.
On Tuesday, the Parks Department put out a call for the missing sasquatch on Facebook, saying that the cutout had been taken from its zip-tied spot next to a tree near a local trailhead. The stolen cutout was one of two sasquatches stationed around the Helena area, as part of a new campaign to "encourage people to explore area trails, learn about Helena, and take selfies with the cutout," according to KTVH—though it's not clear how the cutout's soul-piercing googly eyes would encourage anyone to do anything other than flee fearfully in the opposite direction.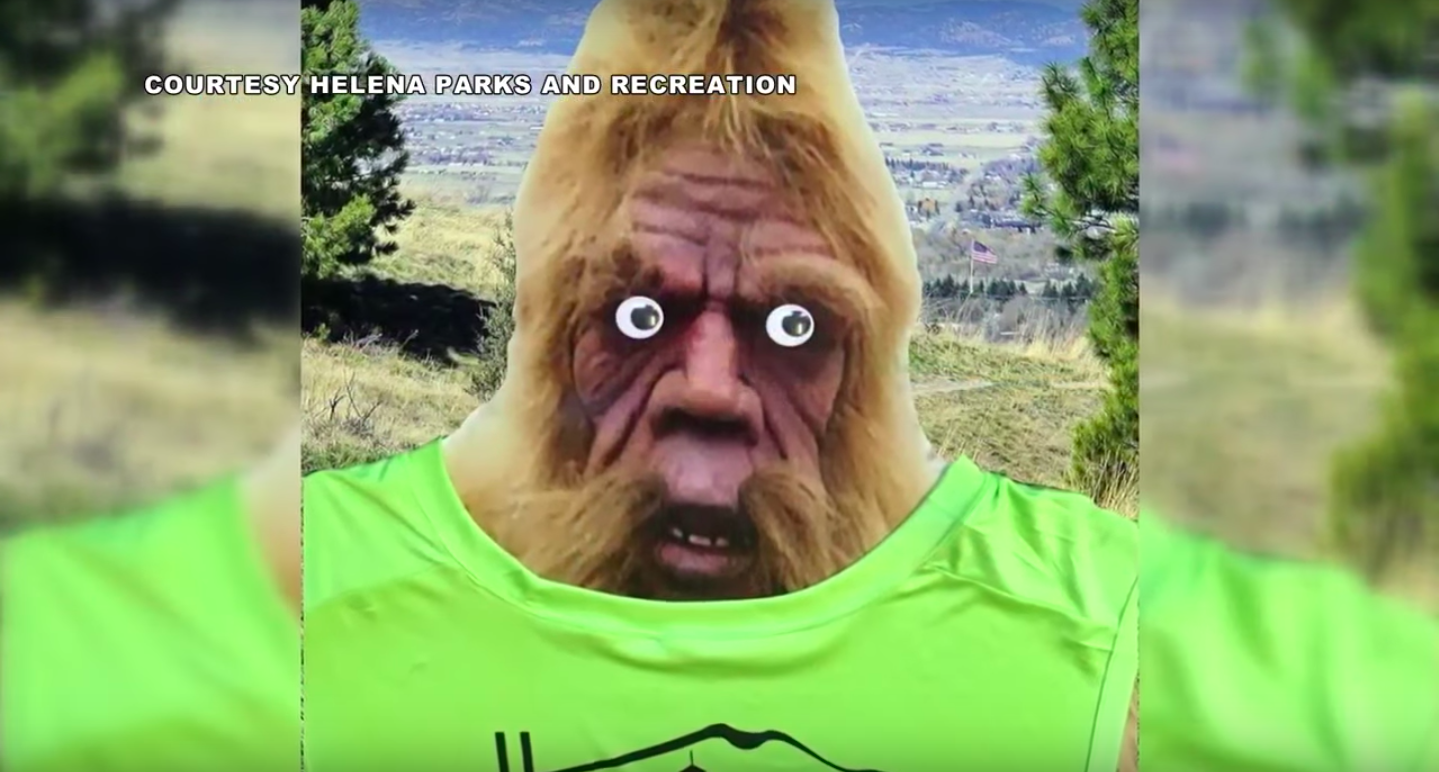 Unfortunately, there won't be much exploration or learning or selfies now, thanks to the scofflaws who have allegedly stolen Squatch away.
Where has the beloved sasquatch gone? In all likelihood, some young thieves are currently cackling hysterically in some Helena-area garage, posing for lewd photos with the sad, stolen monster and bending him down so it looks like he's hitting the grav bong or whatever. But the Parks Department is holding out hope that the thieves will realize the error in their ways.
"You know, [the theft] spoiled some of the fun," Helena's resident Leslie Knope, Parks and Rec director Amy Teegarden, told KTVH. "I'm hoping that whoever decided they needed to take Sasquatch will return him. No questions asked."
If you are the young dumbass who drunkenly thought it'd be a good idea to steal a giant sasquatch for your dorm, please—for the love of all that is holy, return the sasquatch to its rightful place: bound by zip-ties near the Pay Dirt Trail. And if you aren't one of the thieves but have a Montana-based cousin who's been posting some particularly suspicious Instagram stories with a seven-foot hairy beast, email the Helena Parks Department and rat that little shit out.
The Parks Department thanks you, Sasquatch thanks you, and the people of Helena thank you. They need their selfie opportunities back.
Sign up for our newsletter to get the best of VICE delivered to your inbox daily.
Follow VICE on Twitter.