Netflix dropped a teaser for the fourth season of Black Mirror Friday, staying true to the show's penchant for horror and suspense by giving away just enough to freak you out—without painting a clear picture of what, exactly, is going to work its way into your nightmares next season.
For the uninitiated, Black Mirror is basically a vision of dystopia, a collection of standalone episodes that each paint a bleak picture of a reality not too dissimilar from our own—except in these worlds, something is guaranteed to go horribly wrong thanks to some new technology. The show has tackled what happens when you can record and revisit all of your memories (spoiler: nothing good), how dark rating your interactions with everyone you meet might be, and pushed the conception of virtual reality to a profound, terrifying new height.
While we don't know much about what's to come in season four, we now have episode names, cast lists, and directors for each of Netflix's upcoming six installments.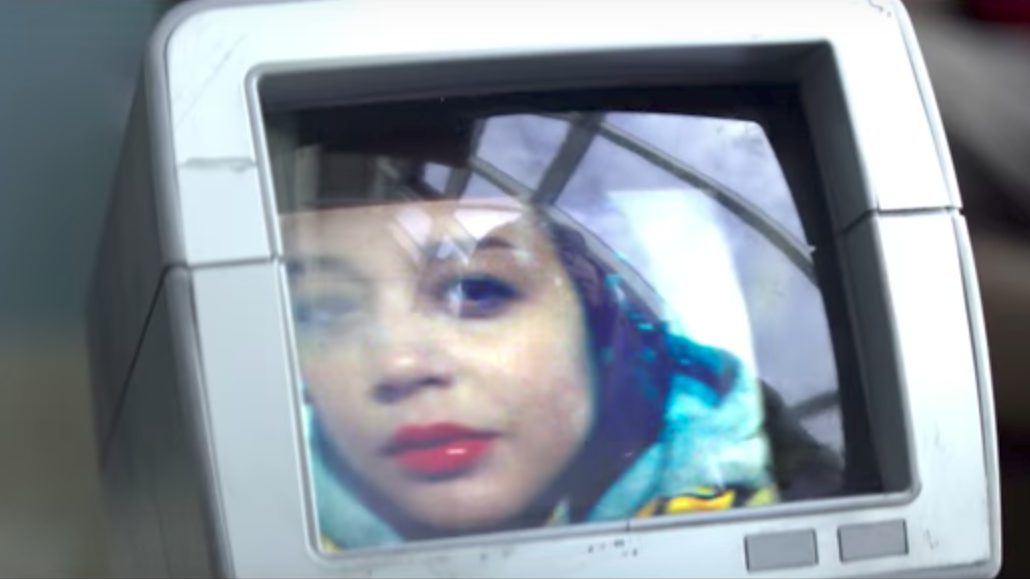 "Crocodile," directed by John Hillcoat (The Road), takes place in an arctic, mountainous expanse, and appears to focus on surveillance and paranoia—subjects Black Mirror has breached before. It stars Andrea Riseborough (Birdman) and Kiran Sonia Sawar (Murdered by My Father), who both seem to know that they're being watched—though it's not clear who's hunting whom.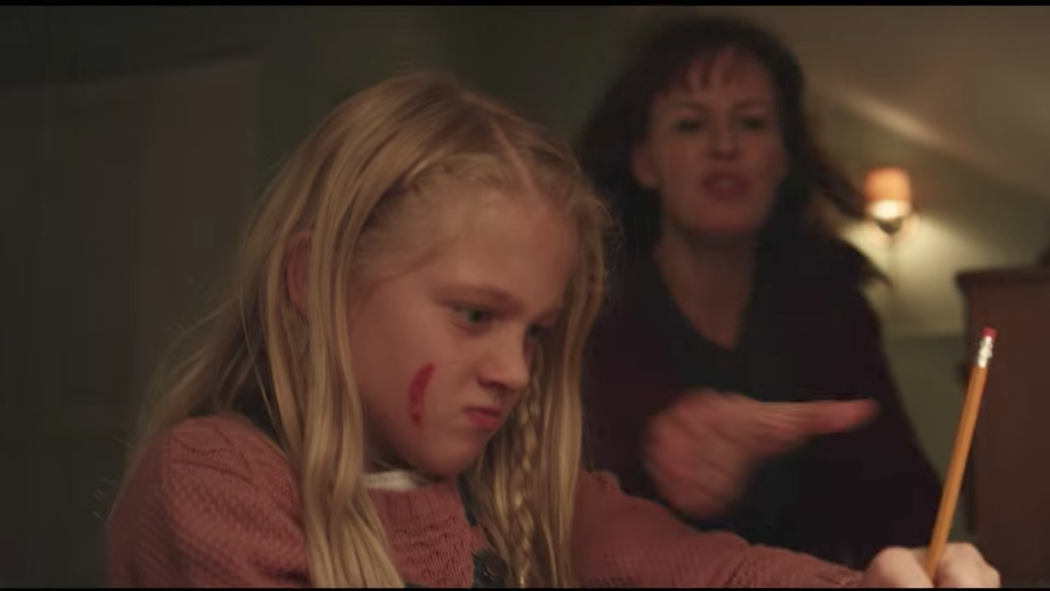 In "Arkangel," director Jodie Foster—who's also gotten behind the camera on House of Cards—seems to be focusing on how a strange device turns a mother-daughter relationship into a living hell. Rosemarie Dewitt (La La Land) stars as the mother, who struggles to overcome what this weird machine has done to her just as it begins to corrupt her little girl. Evil abounds.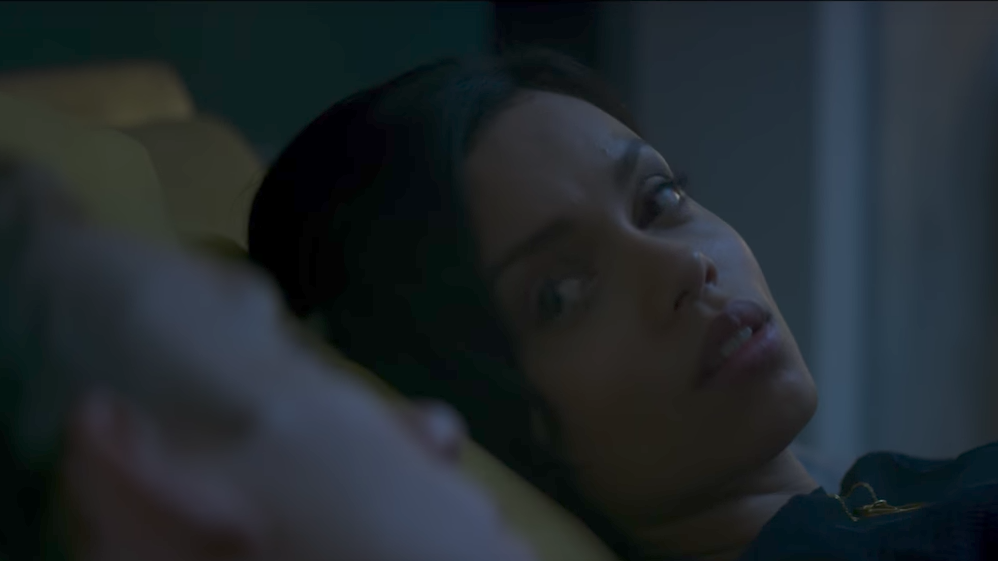 Game of Thrones and The Sopranos's Tim Van Patten is directing "Hang the DJ," following what a pair of handheld gadgets do to a couple's relationship. Things get pretty steamy between the two, played by Georgina Campbell (Broadchurch) and Joe Cole (Peaky Blinders). Could they be messing around with his and hers sex toys that later go haywire? Or maybe they've stumbled into the realm of hyper-realistic sex robots. It wouldn't be the first time we've seen some weird shit go down with intimate products.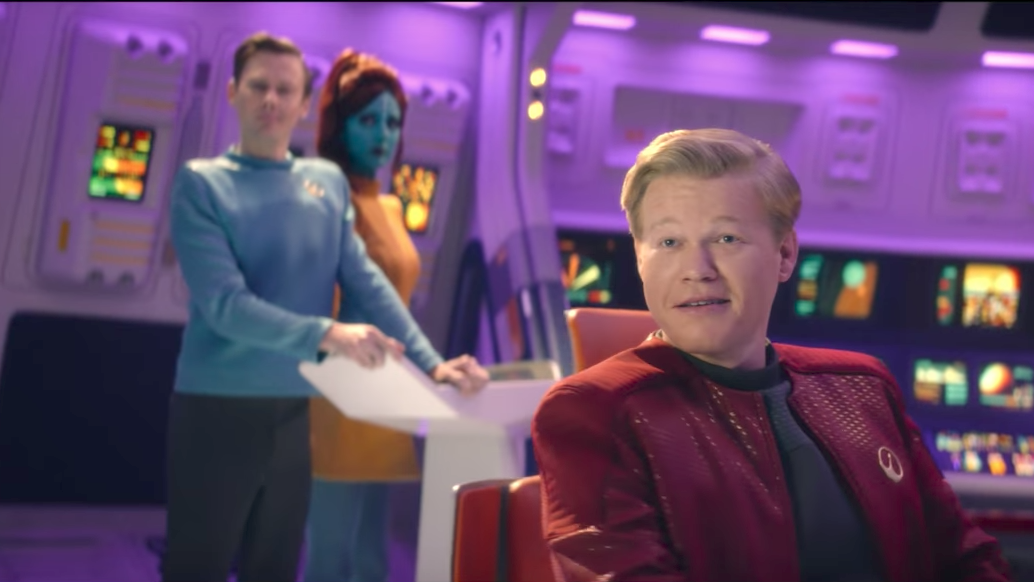 "USS Callister," directed by Toby Haynes (Dr. Who, Sherlock), is probably the most clearly defined here: The story is set on a spaceship, where the crew is beset by as much terrifying shit onboard as they are by the dangerous galaxy outside their Star Trek–like cruiser. The cast here is stacked—Jesse Plemons (Black Mass, Fargo), Cristin Milioti (The Wolf of Wall Street), and Jimmi Simpson (Westworld, House of Cards) all star—and it looks like they'll be lining up against one another. When a mysterious, fiery being creeps onboard, shit really hits the fan.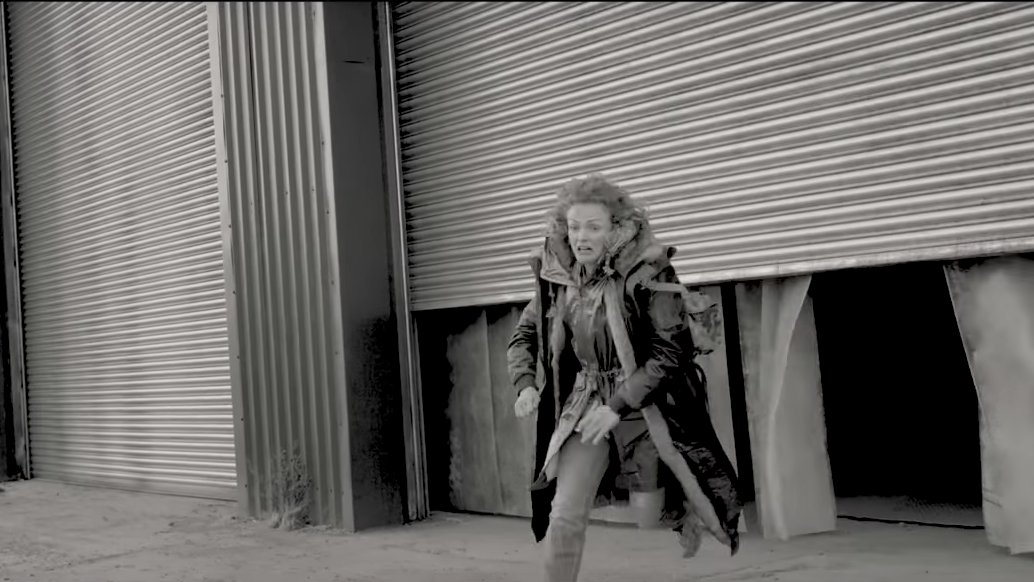 "Metalhead," from director David Slade (Hannibal, American Gods) stands out for being shot in black and white, though we're not veering into the past: There's a deadly looking, droid-like robot on the loose. Maxine Peake (The Theory of Everything, The Village) stars as the victim of a brutal, animatronic chase, and looks pretty terrified by the whole ordeal. She's got good reason: The thing tracking her down looks a whole lot like this MIT-built robot cheetah, which seems like it was designed to slaughter all of humanity.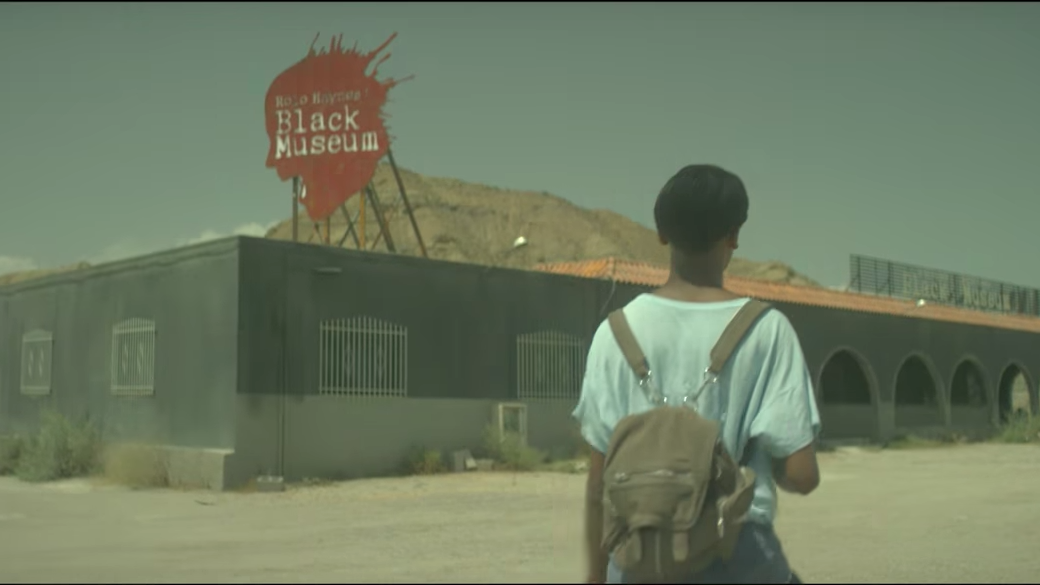 Lastly, there's "Black Museum" from director Colm McCarthy (Peaky Blinders), which hops from a backcountry gas station to a futuristic bedroom, and seems to involve a few cyborgs. We're treated to a longer look at this installment than any other, following stars Douglas Hodge (The Night Manager), Letitia Wright (Ready Player One), and Babs Olusanmokun (Roots) as they stumble across creepy new technologies in what looks like a futuristic hospital.
According to Deadline, each episode was written by creator Charlie Brooker—and since he's managed to make each new season of Black Mirror slightly darker than the last, it's a safe bet that season four is going to be solid. That is, if getting the pants scared off you is your kind of thing.
Stay tuned for the release date of Black Mirror season four.