A Social Media Campaign for Girls' Education Shatters Princess Stereotypes
The United Nations and Disney's social media photo series celebrates strong female role models and aims to give girls in developing countries an equal chance for education, health, social and economic opportunities.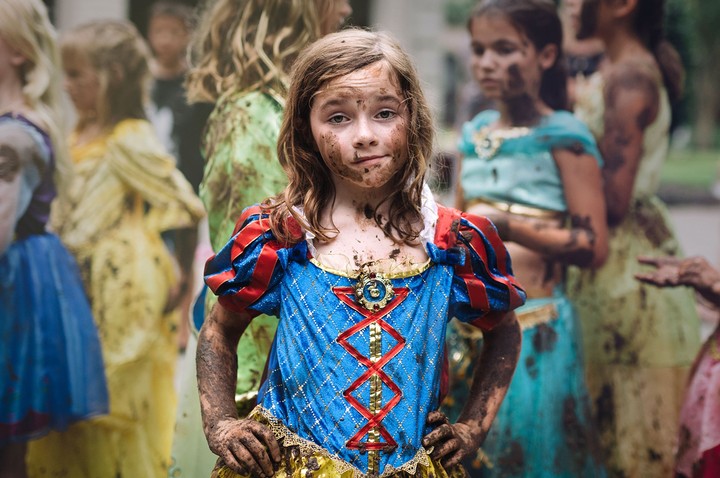 Photo via Kate Parker/Disney
Stories inspire and even more so with relatable, real-life models, which is why Disney launched its #DreamBigPrincess campaign earlier this month, which saw 19 influential female photographers from across the world, commissioned to capture real-life female superheroes from Afghanistan's all-girls cycling team to Ta'Kaiya Blaney, the 13-year old singer and environmental activist from the Tla' Amin First Nation in British Columbia.
The goal was to create and share powerful images that can inspire, while raising money for underprivileged girls. For every hashtag #DreamBigPrincess shared on social media, Disney promised to donate $1 to Girl Up, a United Nations foundation that supports comprehensive programs that give adolescent girls in developing countries an equal chance for education, health, social and economic opportunities.
The result: 1 million dollars raised in less than two weeks.
"I chose these inspiring Kenyan women because they are the real heroes. They have a deep connection and love for wildlife and are incredibly courageous," Vitale told VICE Impact.
"It takes guts, a passion for the environment, and nerves of steel to protect these endangered animals from poachers. These women are defying stereotypes."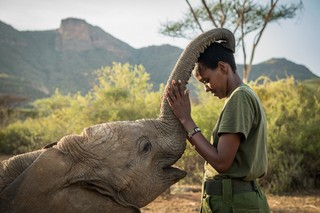 She continued: "This campaign is so important because it is a reminder of how important it is to live life on your terms. Big dreams are the reasons why the world changes for the better."
Jordanian photographer Banan Alawneh, photographed several girls at the Queen Rania Family and Child Center. Founded under The Jordan River Foundation, the center supports children through community programs and specialized facilities.
"The campaign highlights that girls do dream and they dream big. It encourages girls to believe in their dreams and to actually work towards achieving them." Alawneh told VICE Impact.
Other real-life models photographed for the campaign are: Rong Jing, China's Paralympic champion in wheelchair fencing and 19-year old Sasha Ariel Watson who has already published a coding book for children.
After decades of young girls as damsels in distress, the #DreamBigPrincess campaign is essentially a proactive effort to be more progressive in the portrayal of women. Long gone are the Cinderellas, replaced by the Tianas, Elsas and Moanas, Marys, Sashas and Rongs who are, -- however the subconsciously -- showing today's young little girls that you can save the world.
The #DreamBigPrincess photo campaign runs on social media through October 11.
Stories