Mark Hunt's win over Derrick Lewis in the main event at this past weekend's UFC Fight Night 110 was violent, plodding, heavyweight fun that never touched the ground for the nearly four full rounds that it lasted. When Hunt—the 43-year-old hometown favorite for the Auckland, New Zealand crowd—walloped on the 32-year-old Lewis with punches against the chain links at 3:51, it notched another win on a 26-fight record. And while it was the end of Lewis's half-dozen-fight win streak, it hardly looked like the end of an unlikely career built on one-punch power and big personality.
So what does it say that after the fight both fighters brought up retirement immediately afterward? Addressing the crowd and shitting on steroid users in his post-fight speech, Hunt said, "I've only got a few more fights left. For me, if it ended here tonight, then so be it. I've had a good run. I've had a lot of fun traveling the world. But it looks like it's still continuing." Lewis, meanwhile, said he was suffering a low-back injury, then added, "This was probably my last fight, you know. I'm getting married next week, and I don't like putting my family through all of this, so this would be my last fight."
Hunt, the oldest active fighter on the UFC roster, would have every reason to retire. It's not just that the damage accrued in his 15-fight, up-and-down run in the UFC as well as the more than 70 fights in his combined combat sports career that dates back to the 1990s. He's also currently suing the UFC, alleging it colluded with Brock Lesnar to bypass the promotion's USADA testing protocols ahead of Hunt's bout with Lesnar at UFC 200 last July, which probably makes it awkward to main-event for them. The knockouts arrive more frequently than they used to, and his record never veers too far from .500. But Hunt dispelled thoughts of an imminent retirement at the post-fight press conference. "I like to get beat up," he said. "Shucks, there's nothing else I'm good at. But I've got a couple of fights I want to finish. Why not see the contract out and then retire?"
Lewis, meanwhile, is a goddamn child in a rapidly aging division. He became the sixth-ranked heavyweight on the strength of haymakers. He cuts mumbled promos and talks about what's going on inside his guts after winning fights, and has an amazing post-fight victory, uh, gesture. One loss shouldn't derail him, and his matchmaker doesn't have the toughest job: Travis Browne and Francis Ngannou both had harsh words after the Hunt loss, meaning there's built-in beef.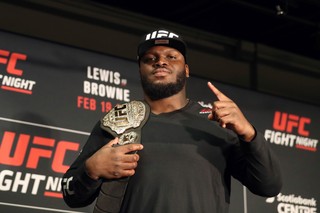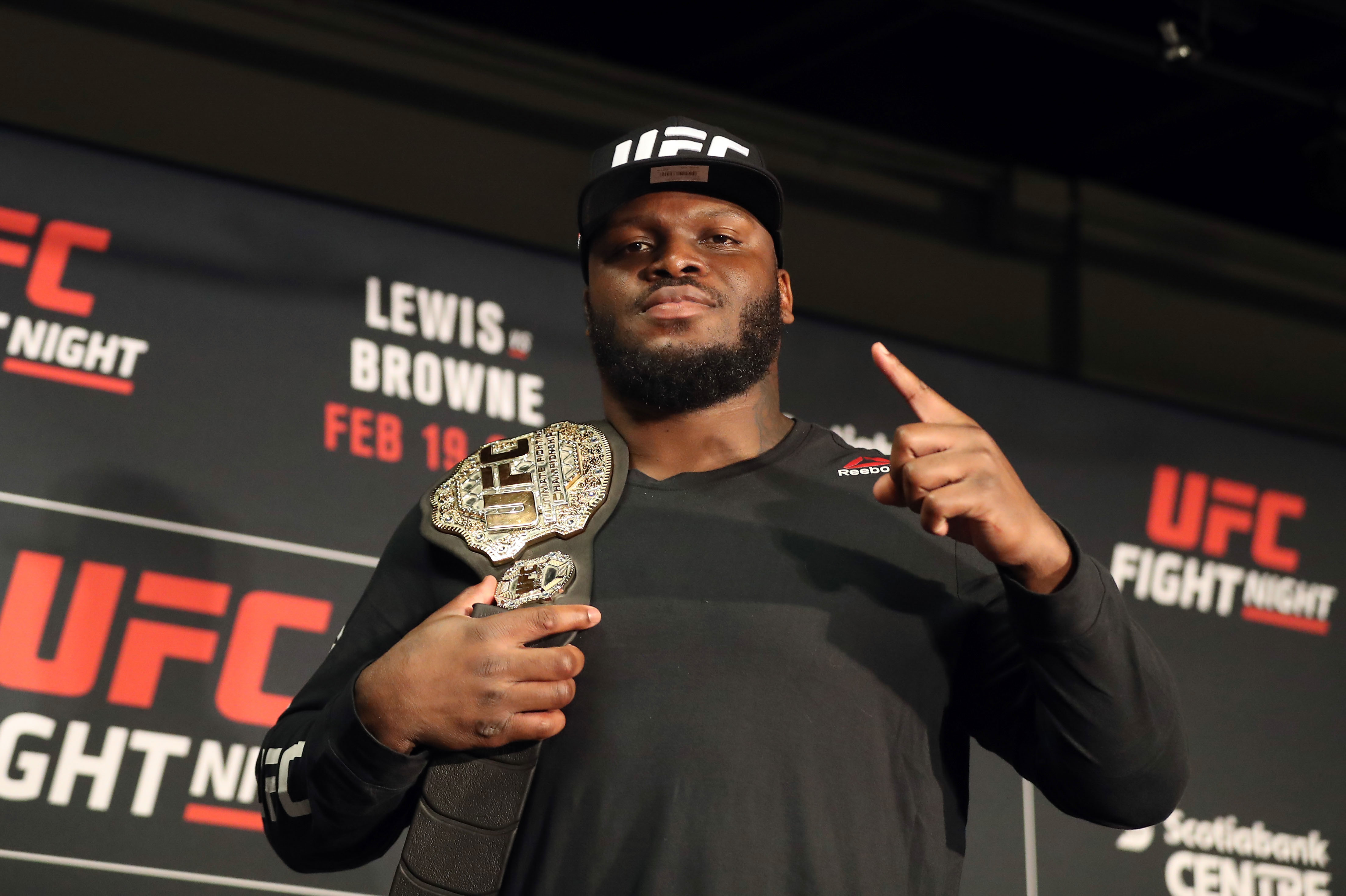 And above all, let's be real: neither guy is retiring. We've grown accustomed to retirements as MMA ages from inchoate sideshow to network-TV sport—retirements due to age, due to damage, due to a new job possibly running a weed dispensary. We have no reason to believe any of them will stick because the many that don't give us skepticism over the few that do. In just the last few weeks, Chuck Liddell, who hasn't fought in seven years, is teasing a comeback fight. Randy Couture, who hasn't fought in six, offered to fill in at Bellator's Madison Square Garden event this month, which takes place two days after he turns 54. Vitor Belfort, who originally said his fight with Nate Marquardt last weekend would be his last, now wants to fight five more times.
Barring crippling injury or death, retirements never stick. Money gets tight. The itch returns. And some part of MMA is always stuck in a time warp where all-over-print Ts are always in stock, distressed jeans with a fleur-de-lis on the ass are always in style, and familiar faces always have an audience no matter how much scar tissue they carry. It's telling that Lewis said it was "probably" his last fight. The adverb props open the door to a comeback because the deadbolt is never locked.