Want to Fix American Airports? Build a Better Train Network
Europe and Asia know what's up.
The E5 series Shinkansen bullet train network in Japan. Image: Shutterstock
This week, Bloomberg reported that high-speed trains are beating out flights in some parts of Europe and Asia as the top method of travel. Time and cost savings are chief among the reasons why people are opting to ride the rails.
To that, we say: Duh.
The experience of flying is usually deeply uncivilized when compared to traveling by high-speed rail. That's especially true in an era of rock-bottom fares, increased regional travel, hypervigilant security, and overcrowded airports.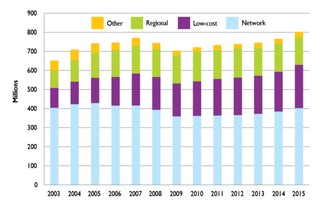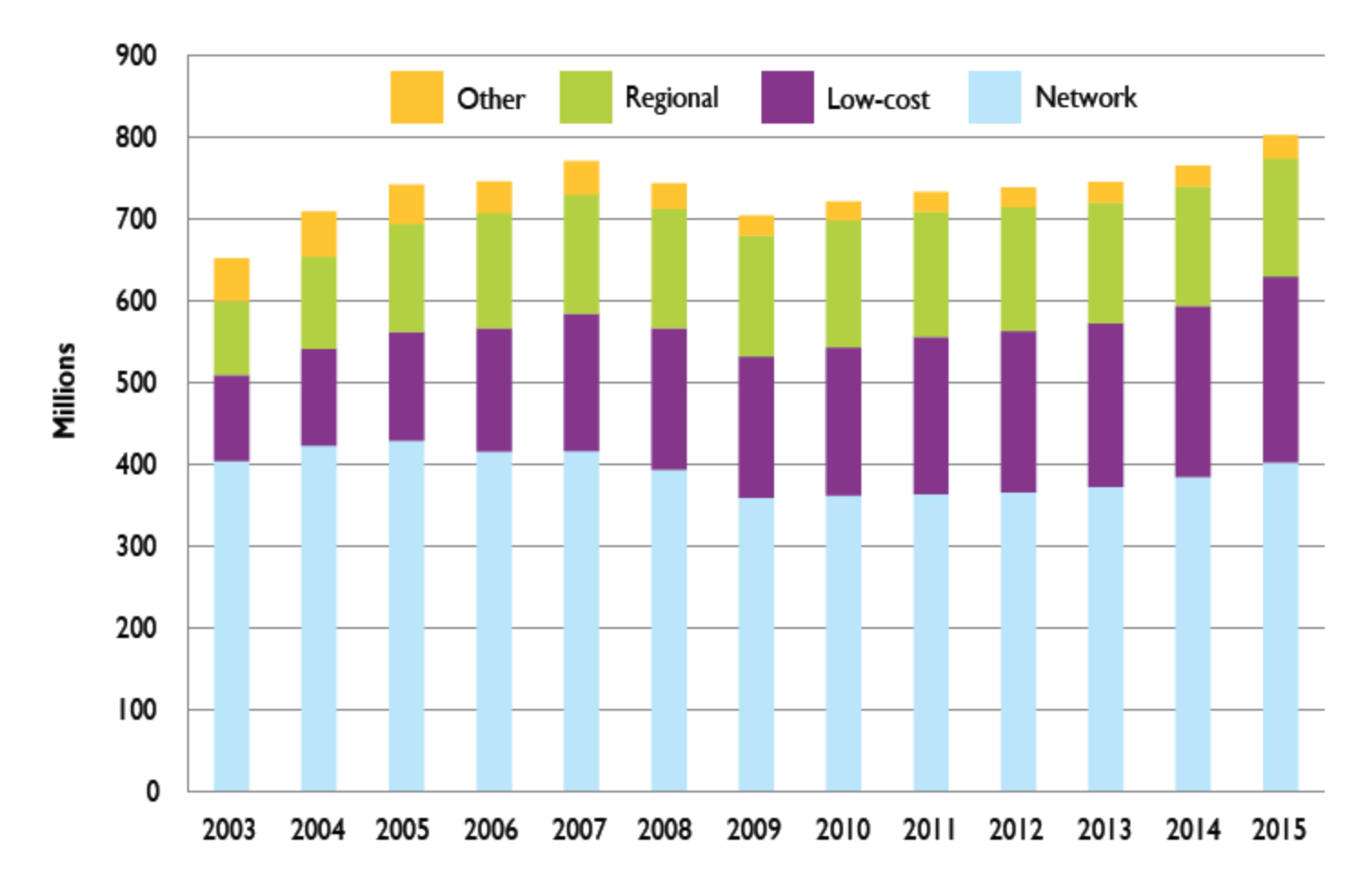 American airport terminals are routinely operating at, and sometimes even past, capacity. A 2016 airport satisfaction study by market-research company J.D. Power noted that three terminals at New York's LaGuardia airport currently undergoing $4 billion in renovations collectively handle 13 million passengers a year. They're only built to handle eight million.
American airports simply aren't built for today's travel. The average age of American airports is about 40; the newest, in Denver, was built in 1994 before the market was flooded by low-cost carriers. It's clear American airports—particularly major hubs like Chicago O'Hare, Atlanta's Hartsfield-Jackson, and LAX in Los Angeles—are under major strain.
Rail has the potential to unload some of that burden. So why are high-speed rail networks in the United States—and all of the Americas, to be honest—so horribly underdeveloped?
There are a few factors assumed to be at the root of this problem: Lack of population density, the distance between major cities, a legacy of individualized transportation (in other words, car culture), and our aging rail infrastructure, which is mostly used by slow passenger trains and freight trains. Because of the speed differential, existing tracks can't be used for this kind of traffic and high-speed trains at the same time.
Historically, flying has been traditionally reserved for people with money, but that's no longer true. With the rise of low-cost carriers, more people are traveling by air than ever—even if the experience of flying is usually miserable.
Read More: Airlines Are Bumping Fewer People Than Ever
It's not even the time spent in the air that sucks the most. It's all the other stuff—expensive cab rides to the middle-of-nowhere airport, long lines at check-in, customs, and security, invasive TSA searches, overcrowded concourses, pricey yet terrible food and drink options—that makes air travel the worst.
All told, just getting from your point of origin to your final destination can take upwards of four to five hours depending on time of year and distance to and from the airport. That doesn't even include the actual travel time. Yet, given the complete lack of other options for medium- and long-haul travel, we're stuck flying.
The experience of taking a high-speed train in Europe or Asia is better in almost every way imaginable.
On a Paris-to-Amsterdam route, flying and taking the train eat up about the same amount of time. It's approximately 75–90 minutes in the air to get to Amsterdam. Tack on another 90 minutes to two hours to get to the airport, go through check-in and security, and arrive at the gate. Meanwhile, it takes just over three hours to get from downtown Paris to Centraal Station in downtown Amsterdam on France's TGV high-speed train.
In Europe and Asia, by contrast, train stations—built long before most airports—are usually in cities' urban centers and can be easily accessed by public transit or a short cab ride. Security is less invasive; many train stations don't even have metal detectors. And in some cases, you don't need to show your ticket to an agent until the train's already in motion. For better or worse, you could literally walk off the street and onto your train—and that can mean big time savings on regional travel.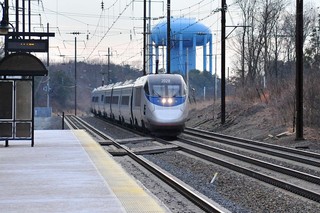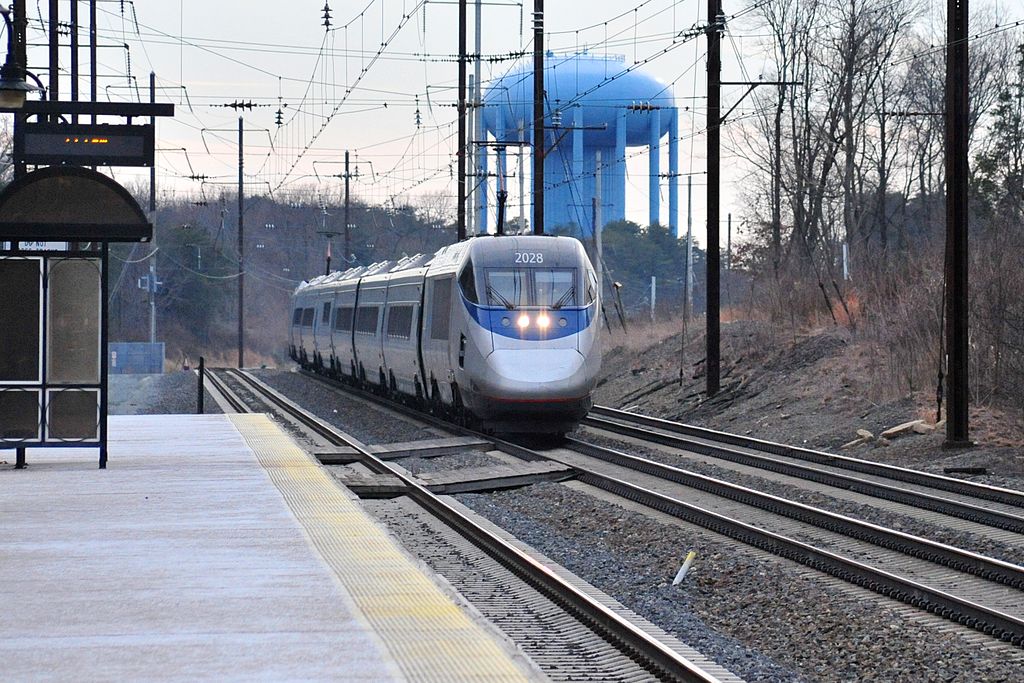 On board, the experience is often better too. There's usually a café/bar car, quiet cars, and larger business-class sections—not to mention bigger seats. In the US, Amtrak doesn't even have reliable WiFi on all of its trains.

Still, the few high-speed routes in operation in North America—for instance, the Acela Express in the northeastern United States—are hugely popular. In its 2016 year-end fiscal report, Amtrak claimed that it carried more than three times the riders between D.C. and New York City than all airlines combined. The rail operator said in the report that the growth in ridership, particularly in 100-to-500-mile corridors, "hints at the tremendous opportunity of developing a robust, nationwide passenger rail system focused on city pairs."


We'll believe it when we see it.
Get six of our favorite Motherboard stories every day by signing up for our newsletter .