Mallory Pugh, the 19-year-old soccer wunderkind who made headlines in April with her decision to leave UCLA and go pro, started her NWSL career with the Washington Spirit this weekend. Coming onto the field in the 54th minute against Kansas FC on Saturday, Pugh had a shot on goal, but for all the anticipation her signing inspired, she's still a teenage rookie still getting used to her new team.
"If you ask any girl who goes from college to pro, they'll tell you how much of a faster-paced game it is," Pugh said Friday during a conference call with reporters. "I was surprised by how sharp everyone's passes are, and how fast the ball moves. But it's super exciting. I love playing that way."
It's highly unlikely that Pugh will change the fortunes of the last-place Spirit overnight, but that's not the only reason Washington wooed her amidst fierce competition from other teams at home and abroad. For the Spirit, Pugh represents a clear declaration, following a recent exodus of stars, that the team is still a desirable destination for the game's most coveted player. It would mark a break from all the things about the team that made Pugh's decision to sign there such a surprise in the first place.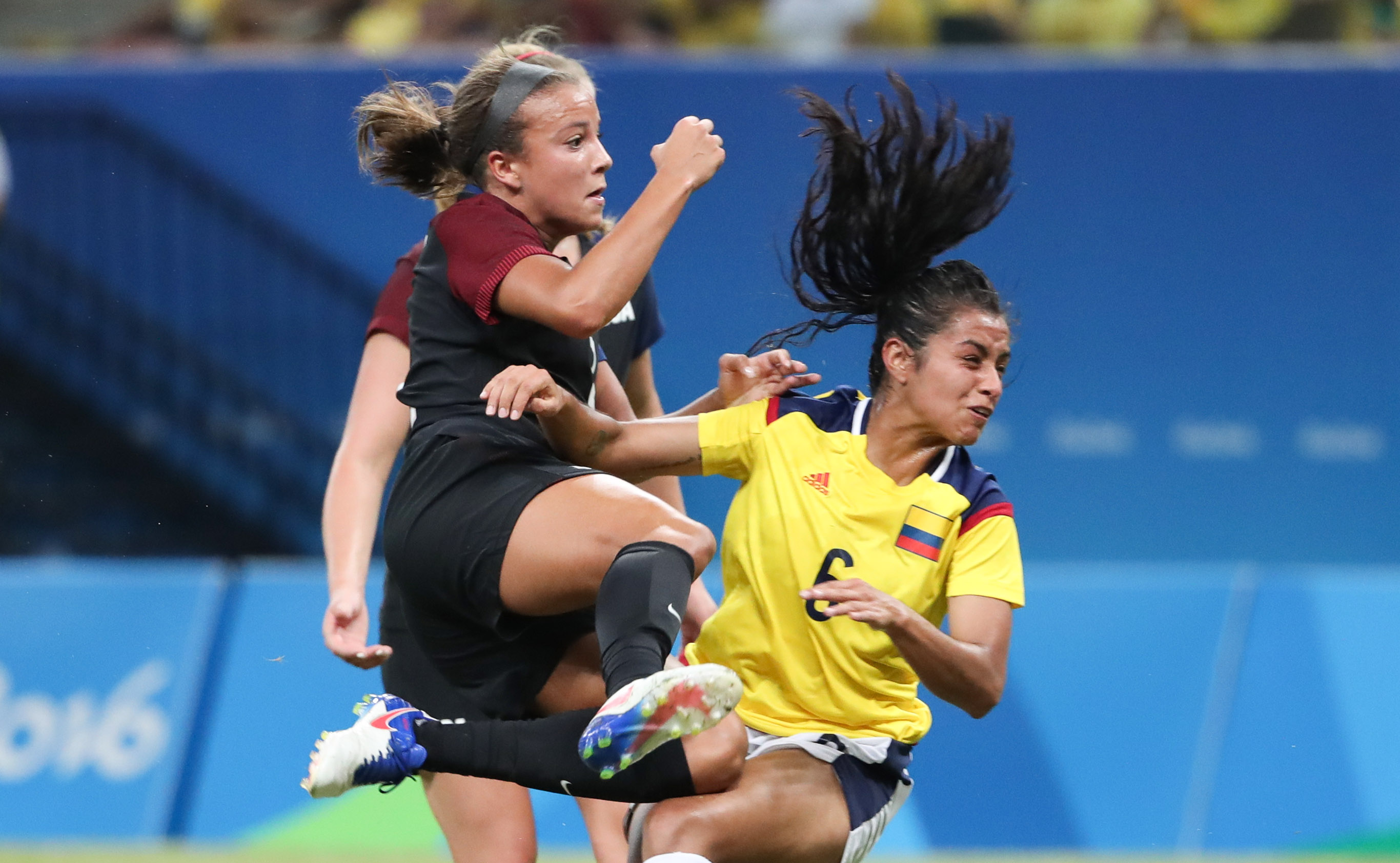 The past six months for Washington have been tumultuous. In September, Spirit owner Bill Lynch alienated many fans and players by picking a fight with the Seattle Reign's Megan Rapinoe over her decision to kneel during the national anthem. While the Spirit finished the 2016 season as league runners-up, falling to the Western New York Flash in the finals, their roster was gutted shortly thereafter: amid what the Washington Post described as "broader player unhappiness," Crystal Dunn, the 2015 NWSL MVP, left for Chelsea, while Ali Krieger, the team's longtime captain and another national team star, was traded to Orlando.

The Spirit entered 2017 as the only NWSL team without an allocated player from U.S. Soccer, and exactly how and when that would change wasn't clear to anyone.
So at the same time Pugh announced she was turning pro, the Spirit desperately needed to change course. The teenage soccer star offered Washington an opportunity, but they had to work hard to get her. When the news first broke about Pugh, every indication was that she didn't want to be in D.C. She was considering other NWSL teams, and also European suitors like PSG and Lyon.

"I just think it was a lack of proper information when Mallory was going through this decision-marking process," Spirit coach Jim Gabarra told Sports Illustrated last week. "I think the talk you heard and the reports out there were prior to us having a chance to present what our club had to offer and getting a chance to make a connection with her and find out what she wanted. We presented to her that this is the best place for her to develop. With that information out there, she took her time and made the decision that was best to her."
In Gabarra, the Spirit have an effective salesman with an accomplished history in the women's game to back up his promises. "Jim Gabarra has a deeper track record than any other coach in the world at nurturing young pros," Spirit president Chris Hummer said in an e-mail to VICE Sports.

And while some of Pugh's national teammates like Krieger and Rapinoe might have had less than glowing things to say about their interactions with the Spirit, Pugh said recent incidents didn't factor into her thinking. In fact, she said she didn't talk to either Rapinoe or Krieger about the Spirit before signing in D.C.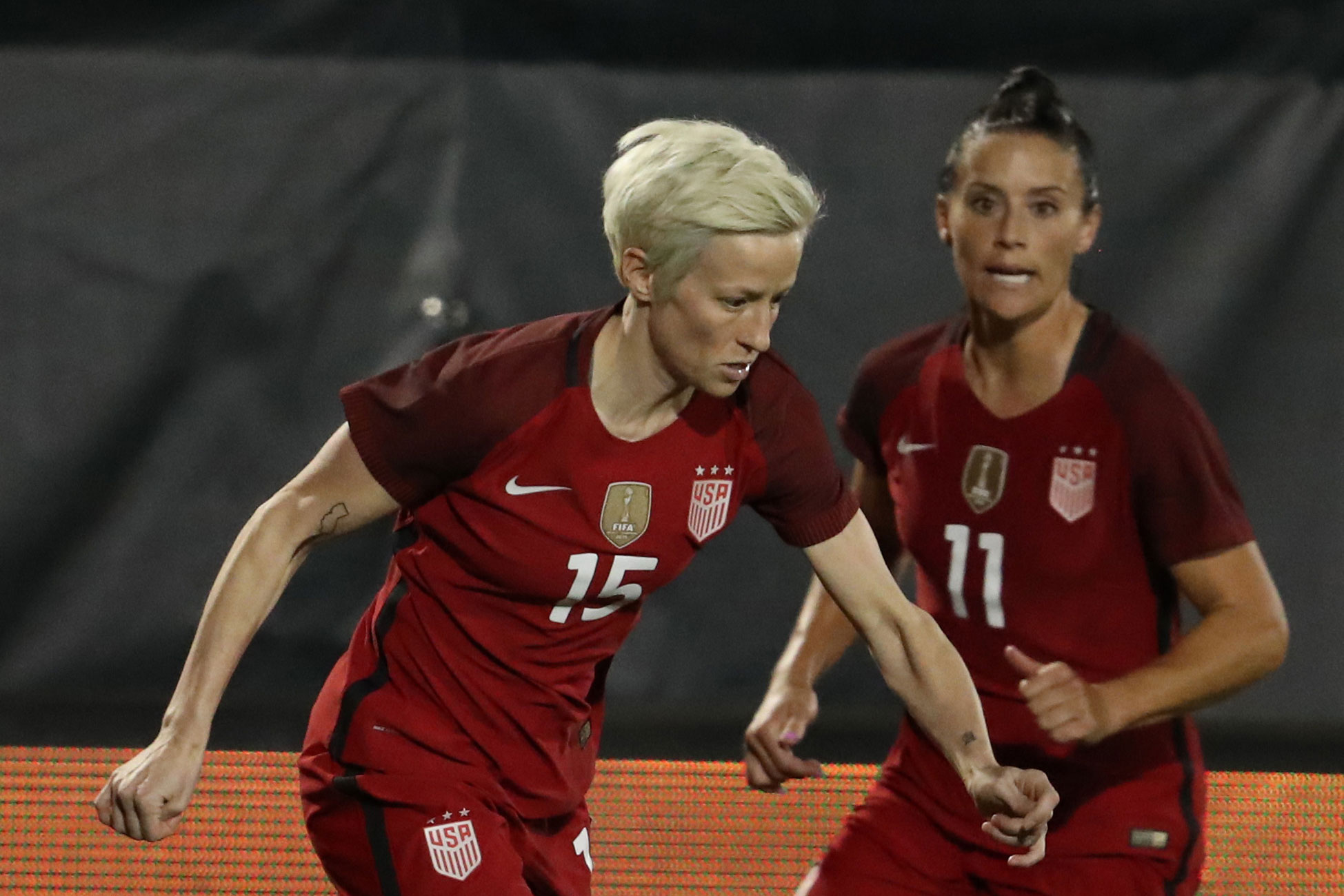 "Honestly, I'm not too aware of what was being said," Pugh said on the conference call Friday. "I just talked to people who were close to me. I think you just have to make a decision for yourself, and not listen to the other stuff."
Make no mistake: this was not just a family discussion around the dinner table. Pugh is represented by Wasserman's Richard Motzkin, a longtime power in the soccer world, and the decision was made after weeks of lobbying from many camps, including U.S. Soccer president Sunil Gulati, who made every effort to keep Pugh an easy domestic flight away from the national team's various camps. She was concurrently working out a "long-term partnership" deal with Nike, and while the Oregon-based company presumably had its own preferences about where she would land, Pugh said that executives told her they would support whatever decision she made. Both signings, Nike and the Spirit, were announced on May 13.
"I don't put any weight on Mal's decision to play in the NWSL somehow vindicating us from what was overall unfair criticisms, but the fact that we were in top spot in the allocation order when a generational talent decided to enter the mix, was certainly no accident," Hummer told VICE Sports. Washington acquired the top spot for the 2017 season in a deal with the Boston Breakers last November, shortly after the Krieger trade.
"That said, the best answer to critics in professional sports is and always will be winning trophies," Hummer continued, "and to the extent Mal can help us achieve that, she'll be part of that answer along with the rest of her teammates and the coaching staff."
Pugh won't singlehandedly solve the massive gaps that remain on Washington's roster—the weekend before her debut, the Spirit lost to Seattle, 6-2, a reminder that they face as many, if not more defensive challenges than attacking ones. They do need more support up top, though, and the prospect of Pugh figuring out how to maximize her prodigious ability to create in small spaces, while Gabarra brings her along slowly, is tantalizing from a strategic standpoint, never mind a symbolic one. And should Dunn return from England (the Spirit still hold her rights), the combination of Pugh and Dunn replicating their USWNT winger roles on a weekly basis in Washington would give the Spirit a solid offensive foundation to build on.
Already, though, there are plenty of signs that a new chapter has begun in Washington. The Spirit gave Pugh Krieger's old number, 11, choosing to bury the memory of the longtime captain who soured on the team. "It's an inspirational number," Pugh said, "and I'm going to have to live up to it."
And on Saturday, 3,714 fans poured through the gates of the Maryland SoccerPlex, up more than 16 percent over the previous match, and almost a 55 percent jump over the 2,400 who showed up at Washington's season opener (the team drew 3,578 to its home opener in 2016, by way of comparison).
The excitement was palpable as fans gathered around Pugh following the game. A reporter from the Denver Post had flown in for an interview with the Highlands Ranch, Colorado, native. And when that was finished, the woman who may save the Washington Spirit had a pizza waiting for her, courtesy of her mom.
Correction: A previous version of this story incorrectly identified Chris Hummer's position with the Spirit. He is no longer the general manager; he is the team president. We regret the error.

Want to read more stories like this from VICE Sports? Subscribe to our daily newsletter.