Jérôme Bocuse inherited more than a name.
His father Paul's status is mythical. Arguably the first chef to step out of the kitchen and into the international spotlight, Paul Bocuse not only made cooking a respectable profession, but he elevated peasant classics like pot-au-feu to gastronomic heights at L'Auberge du Pont de Collonges in Lyon, the oldest three-Michelin-starred restaurant in the world.
Naturally, we thought it apt to bring Jérôme Bocuse to Paul Patates, a classic Quebec "pataterie."
This wasn't just an exercise in irony. Jérôme was in town as part of Montréal en Lumière festival to showcase Lyonnais cuisine, one of the cornerstones of which is the bouchon. A bouchon is a casual restaurant where Lyonnais of all classes gather for a quick, hearty meal and a glass of wine.

Replace those items with steamed hot dogs, poutine, and spruce beer and, essentially, you have Paul Patates. "A bouchon is like a diner in the US or like this place," Jérôme says, pointing to the colorful tiles, steam, and regulars surrounding us. "It's a few tables with Lyonnais classics like macaroni, andouillette, tripes, and saucisson—fast and casual."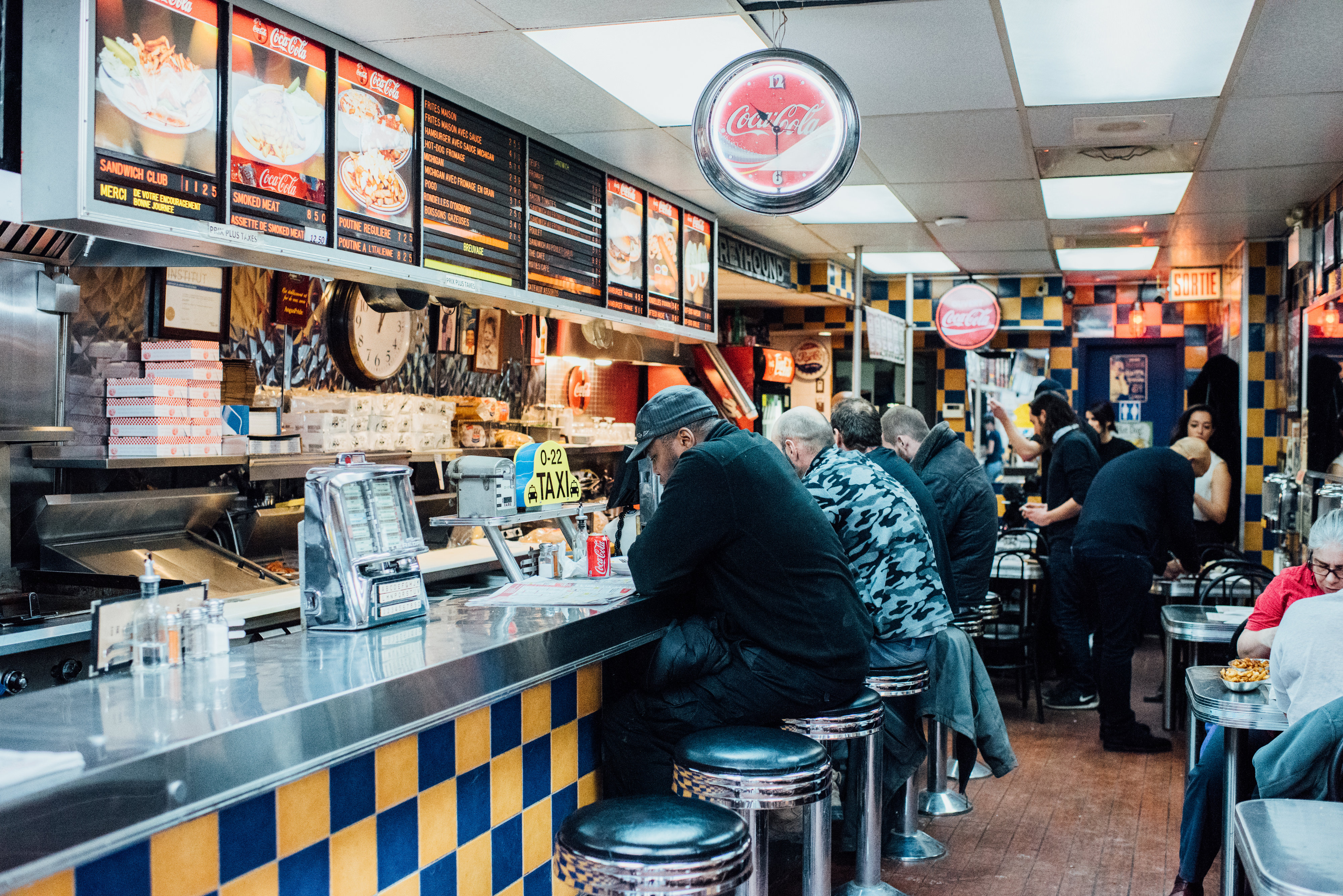 So why descend upon Montreal with a brigade of chefs from Lyon? The logic was pretty clear for Bocuse. "There is a culinary link between Montreal and Lyon. There is a common language and a lot of French expats. Montreal is great because they take the best of France and North American influences and you can't get better than that. There is great warmth here and that really stands out."
For the festival, downtown restaurant Le Balmoral was converted into a bouchon under the watchful eye of Leméac chef Rémi Brunelle. Jérôme Bocuse, for his part, set up shop at his buddy Daniel Boulud's Maison Boulud at the Ritz-Carlton to oversee a menu centered around classics from his father's flagship restaurant, like the legendary soupe aux truffes noires VGE and nage de homard. "Like art or music, this cuisine is timeless. It will always be real cuisine."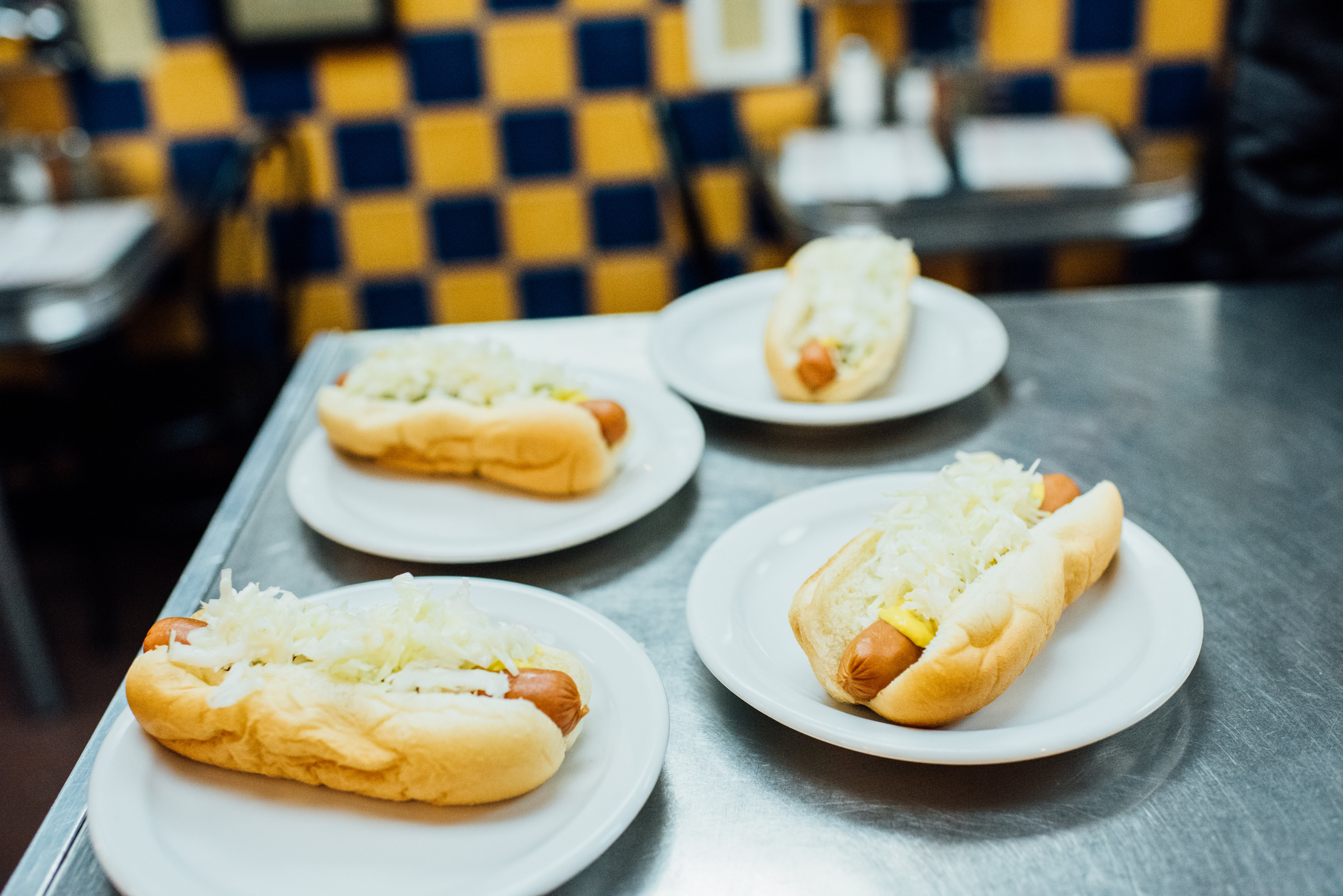 But for now, it's steamies and poutine and Jérôme is loving it. In between sips of fermented spruce beer, which he says "tastes like you're walking through the forest," he explains why he was never really interested in grabbing the reins from his father.
"There couldn't be two Bocuses next to each other in the kitchen. It's very difficult. I'll never be able to replace Paul Bocuse, but I will do everything I can to promote his legacy. I want to make sure we don't forget about him and continue what he started."

For Jérôme, promoting his father's legacy has nothing to do with donning Paul's iconic chef's hat, and everything to do with spreading the gospel of Lyonnais cuisine. "It's a terroir cuisine; Rhônes-Alpes is the garde manger of France. We have very good wines, cheeses, vegetables, and meats. When you have a region with good ingredients, the cuisine follows. Without good ingredients you can't have good cuisine. That's why Lyon has such a great reputation in gastronomy."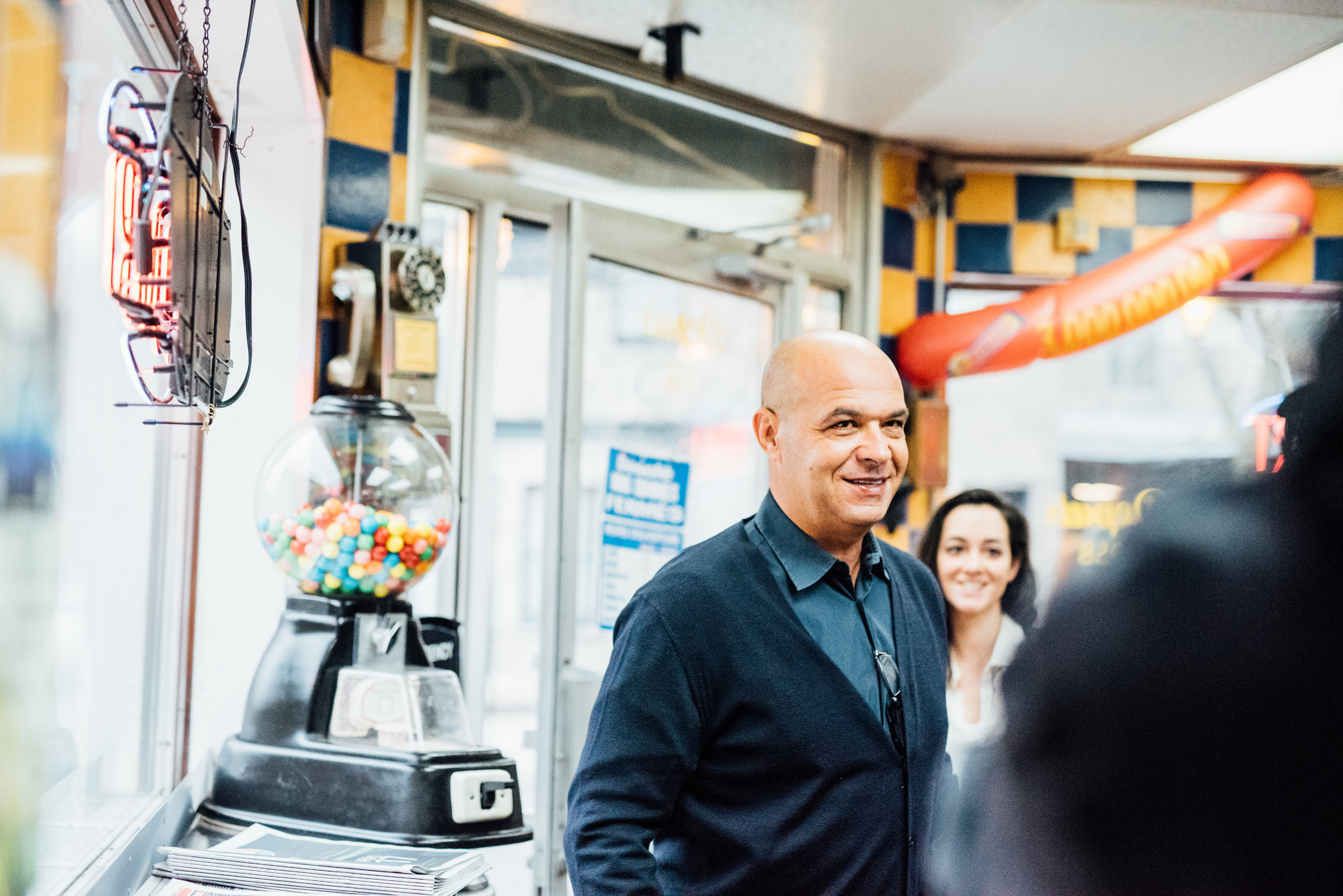 Bocuse fils, who lives in Orlando and was trained at the CIA, is president of the Bocuse d'Or, the ultra-competitive biennial World Cup of cuisine. "Thirty years ago, there were no food blogs or Instagram photos, but human interaction is really the key and Bocuse d'Or goes beyond competition. It started with 24 countries and now we have more than 60. There is a huge social aspect and issues like food waste and hunger are front and center."

Jérôme is also in charge of Bocuse Group's American operations, which includes Monsieur Paul at EPCOT Center, which he says is the perfect opportunity to introduce French cuisine to people who may be unfamiliar the classics of the French repertoire.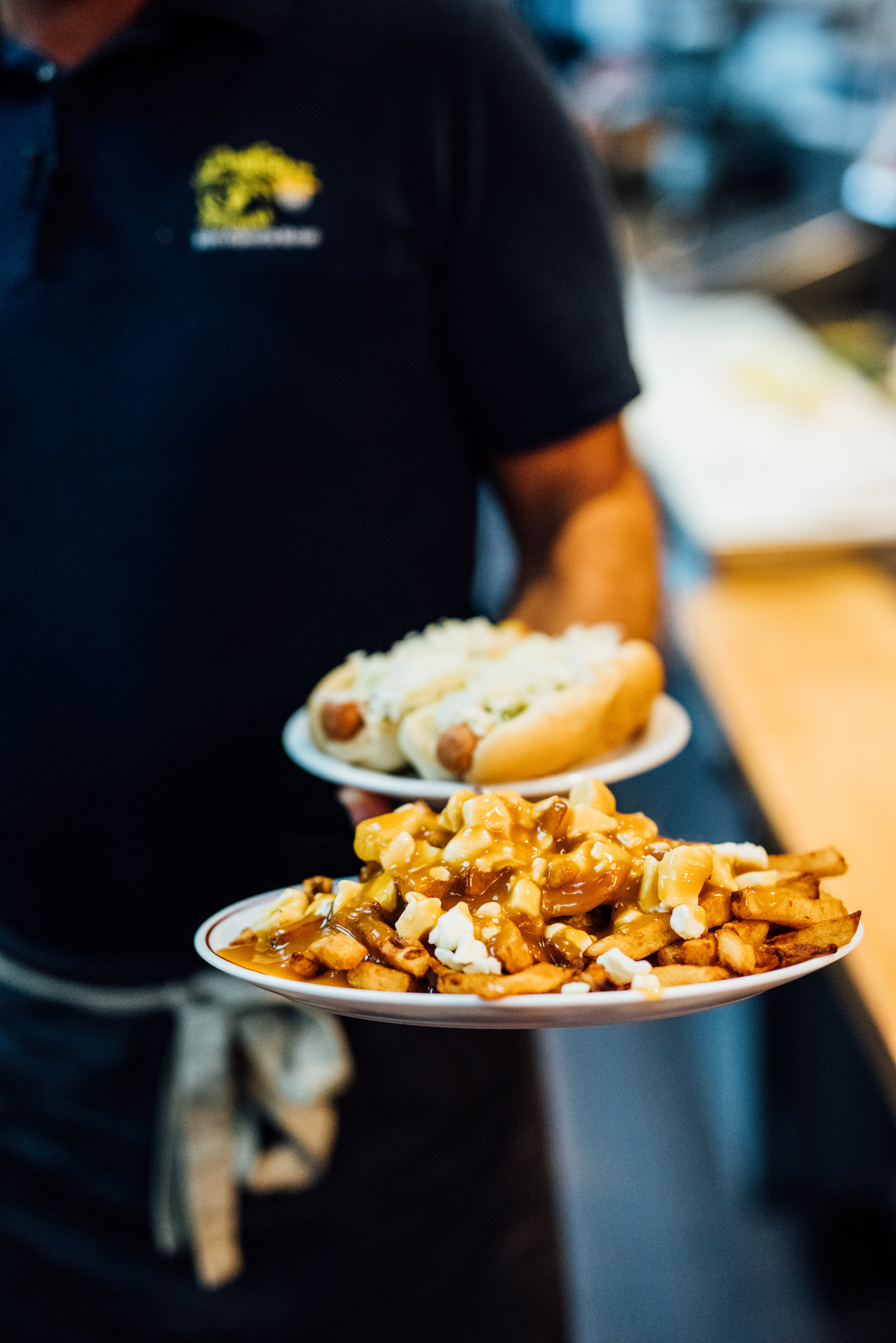 "Obviously, at EPCOT, we don't have the same products available as we do in France. But a lot of the customers have never set foot in a French restaurant before and it's really up to our staff to educate people about boeuf bourguignon or blanquette de veau. We serve more than 1,000 people every day and give them a small taste of French gastronomy."

Reflecting on his father's impact on French gastronomy, Jérôme says it's important to remember the real lessons of nouvelle cuisine that Paul is so frequently credited with having created.
"Nouvelle cuisine is a term that is often misunderstood. It was used to describe a new generation of chef; Bocuse, Vergé, Guérard, Troisgros—chefs who were friends and saw beyond their own cuisine. But as it became a trend, my dad likes to say that it became 'nothing on the plate, everything on the bill.' But that has nothing to do with what he was doing. My father's cuisine is very generous, with lots of table-side carving and service."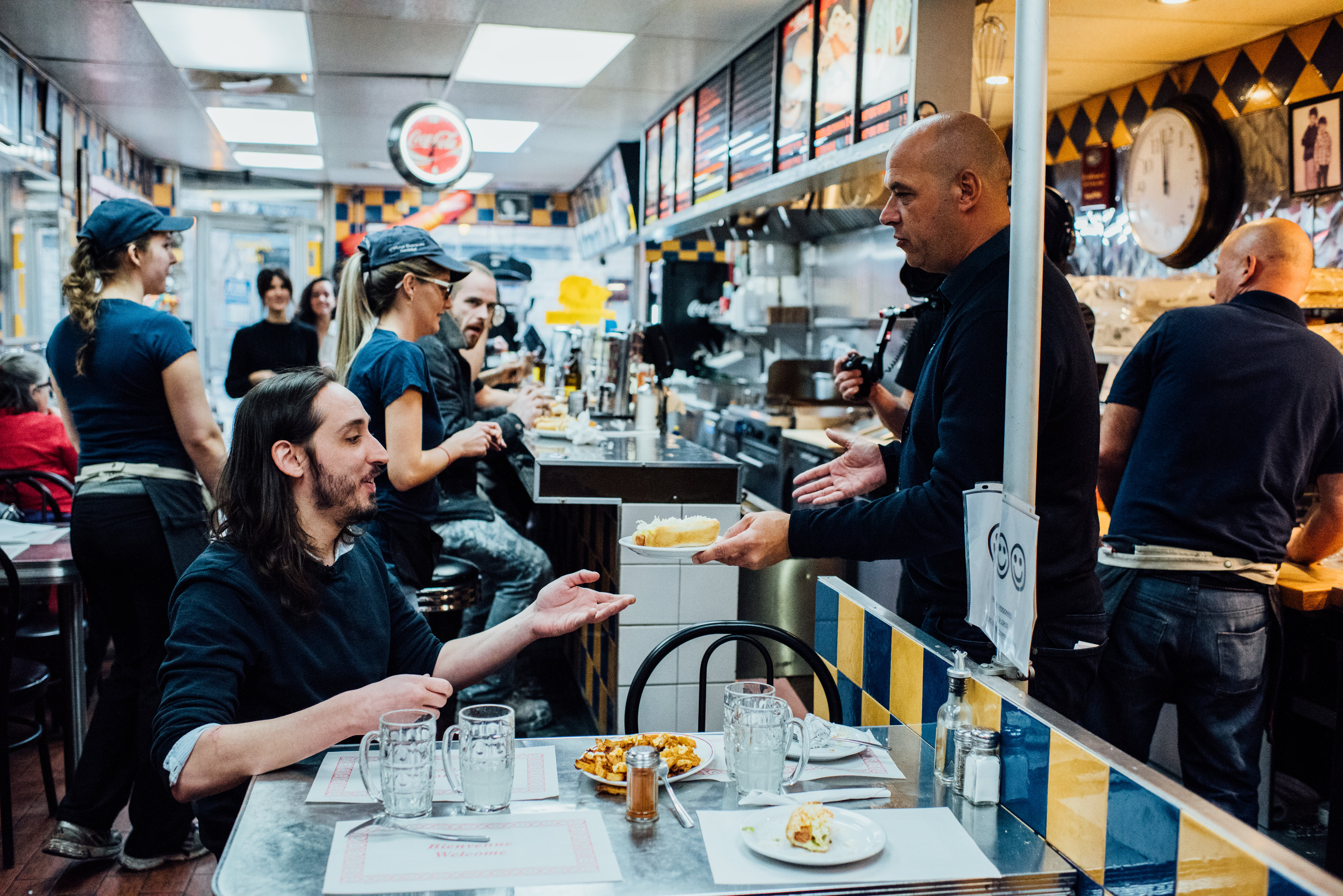 And speaking of table-side service, I had the distinct pleasure of being served a hot dog by Jérôme Bocuse that he made under the careful tutelage of Paul Patates owner Dany Roy. This is as close as I will get to the 270 euro tasting menu at L'Auberge du Pont de Collonges for the foreseeable future but, arguably, a more unique experience.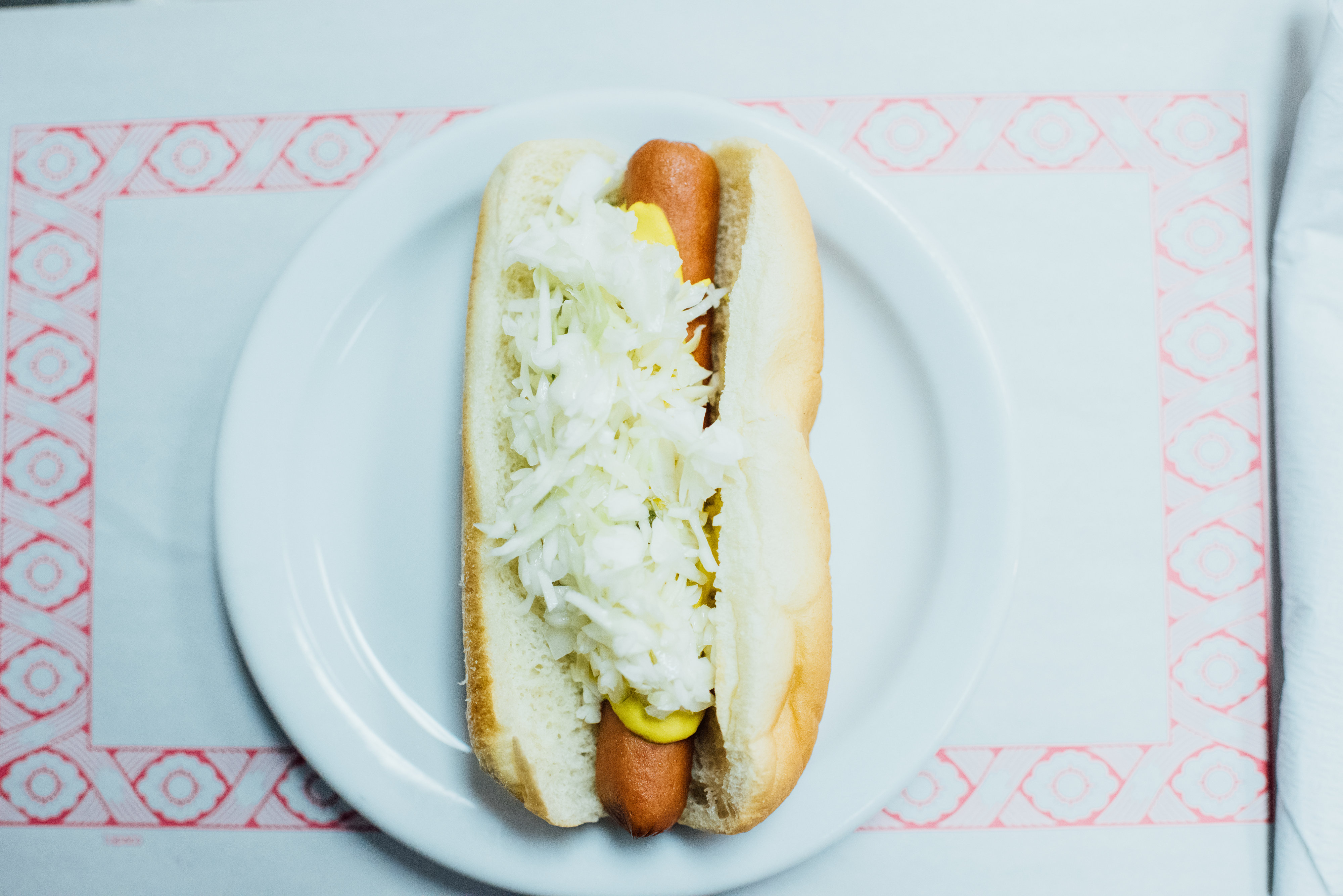 On our way out of Paul Patates, I ask Bocuse if being used to such a high level of culinary excellence prevents him from enjoying such humble food.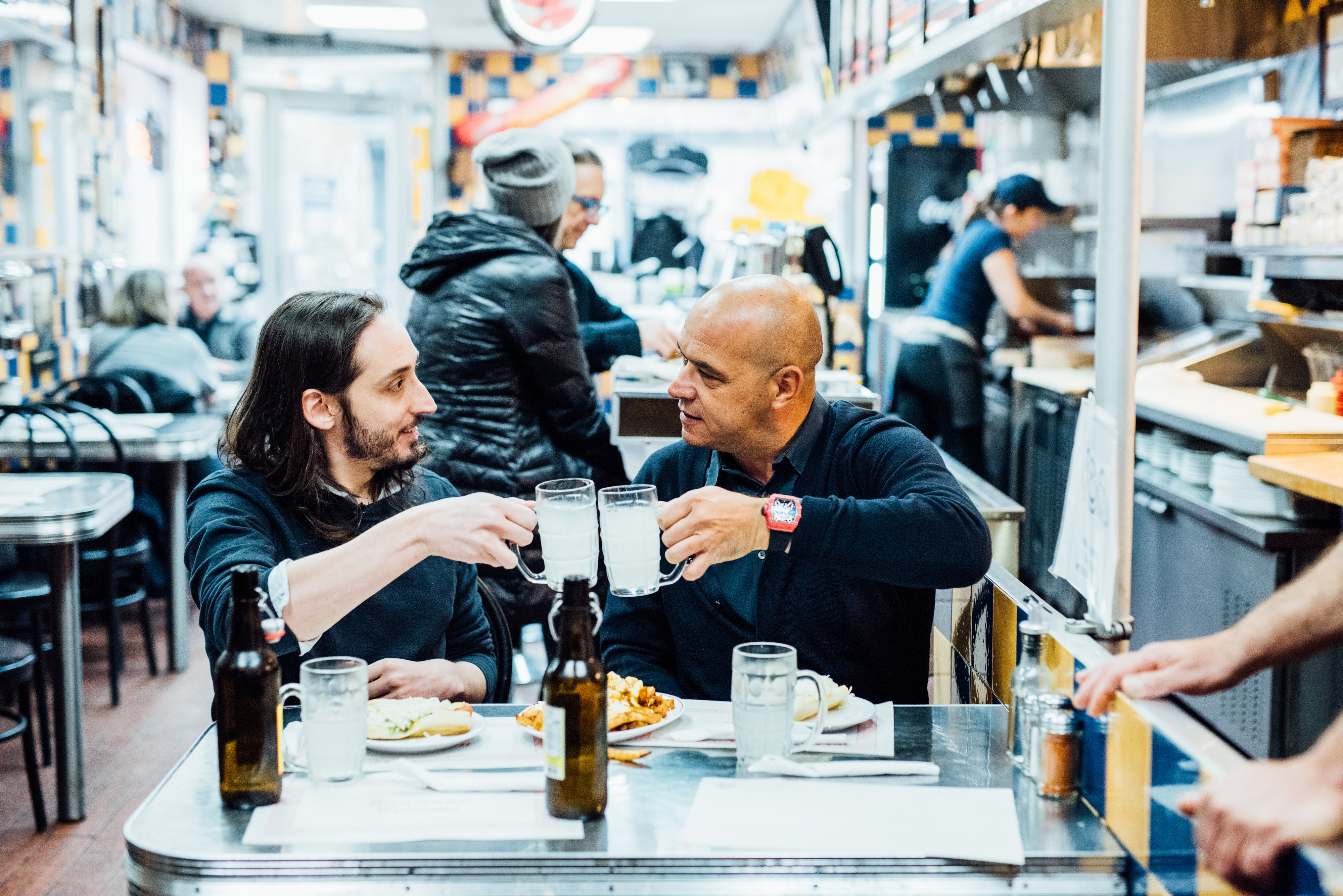 "It's the opposite," he said. "Whether it's a bouchon or a diner, I love getting a burger and fries, or whatever. We could eat here together and then eat at a three-star restaurant and enjoy it just as much."

---
This article originally appeared on MUNCHIES in June 2015.