Cystic Fibrosis patient Emily practices her daily treatment at home in Saskatchewan. Image: Cystic Fibrosis Canada
Canadians With Cystic Fibrosis Live 10 Years Longer Than Americans
Canadians had a 77 percent lower risk of death over the course of this study than US patients with no health insurance.
Cystic Fibrosis patient Emily practices her daily treatment at home in Saskatchewan. Image: Cystic Fibrosis Canada
There's no cure for cystic fibrosis, a fatal genetic disorder, but better treatments mean that people with the disease are living longer. Still, Canadians with CF can expect to live nearly 10 years longer than Americans, according to a new, wide-ranging study in Annals of Internal Medicine. Given the life expectancy of those who have the disease (median age of survival was 50.9 years in Canada, 40.6 years in the US), getting an extra 10 years is a lot.
The study doesn't draw any firm conclusions about why there's such a discrepancy between Canada and the US, but it does offer some insights. Health insurance status, among other factors, seems to have an impact. Canadians have universal and publicly funded healthcare coverage, whereas Americans with no insurance (or unknown insurance) fared worst of all in this study.
Under the GOP's new legislation, and following the repeal of the Affordable Care Act, an estimated 14 million Americans stand to lose coverage by next year alone. It's another stark reminder—if we needed one—that a patient's insurance status has a real impact.
The risk of death for CF patients was 34 percent lower in Canada
Dr. Anne Stephenson, lead author of the paper, is a respirologist at St. Michael's Hospital in Toronto, where she works with CF patients. "It's the largest adult centre [for CF patients] in Canada," she told me, with over 450 patients in treatment.
In the study, she and collaborators in the US looked at data from national cystic fibrosis registries, where patients are tracked. (It included 5,941 in Canada and 45,456 in the US, from 1990 to 2013.) Even after adjusting for other characteristics, like age and how severe the disease was, the risk of death for CF patients was 34 percent lower in Canada.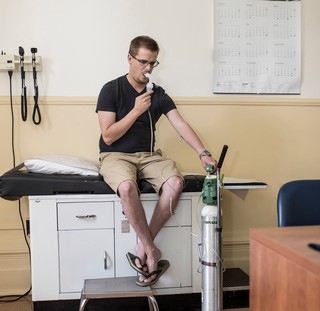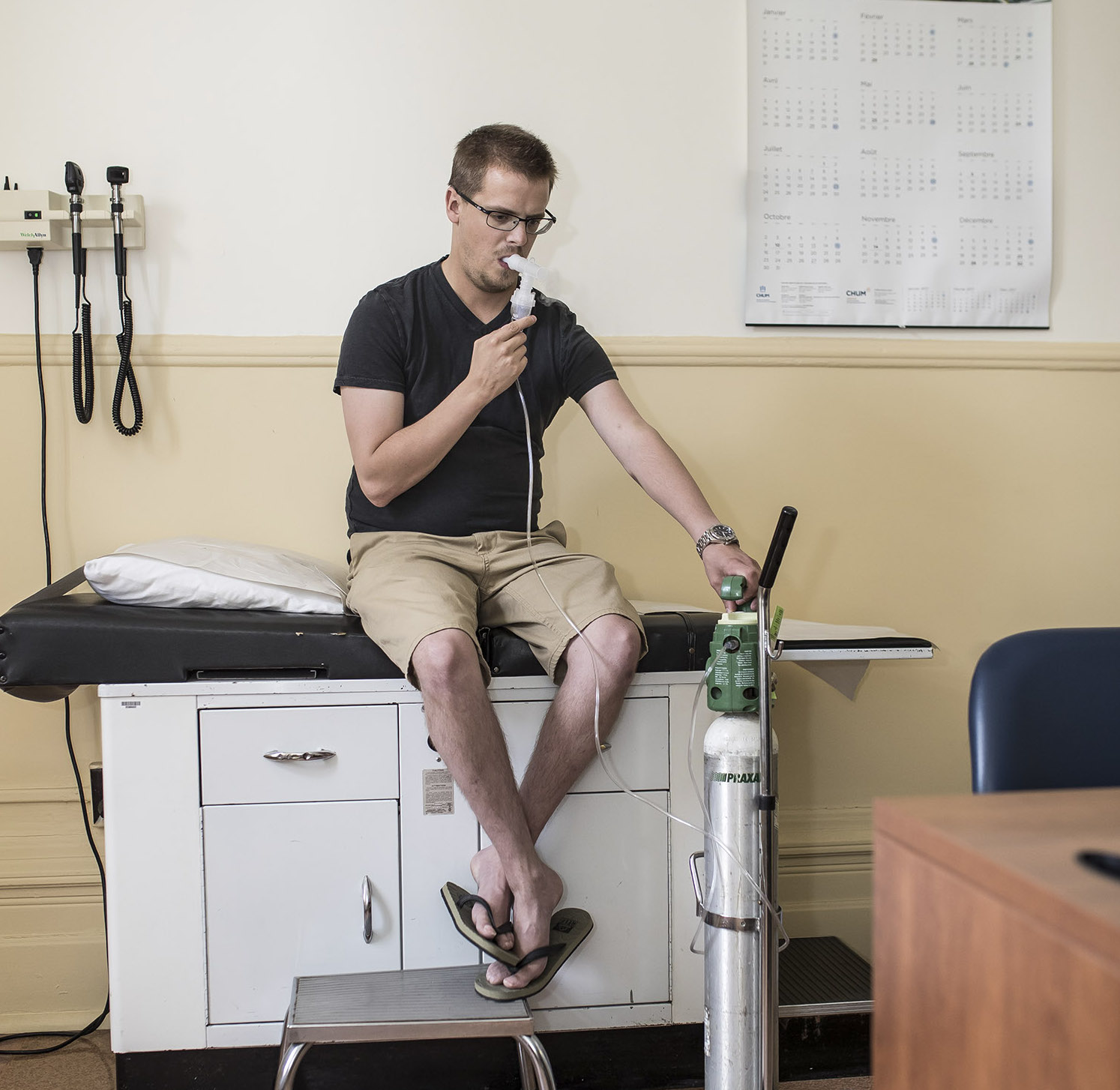 Canadians had a 44 percent lower risk of death compared to those on continuous Medicaid (a government program for low-income Americans) or Medicare (for seniors). They had a 77 percent lower risk than those with no insurance, or unknown insurance. American patients who had private health insurance fared about the same as those in Canada.

"It is definitely a pretty dramatic difference between the two countries," said Stephenson, although she wasn't necessarily surprised. She and others had noticed a gap before this, which was an impetus to do the study. (It was funded by the US Cystic Fibrosis Foundation.)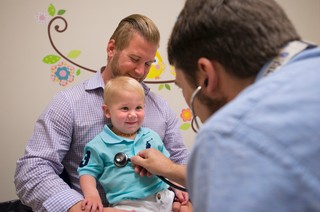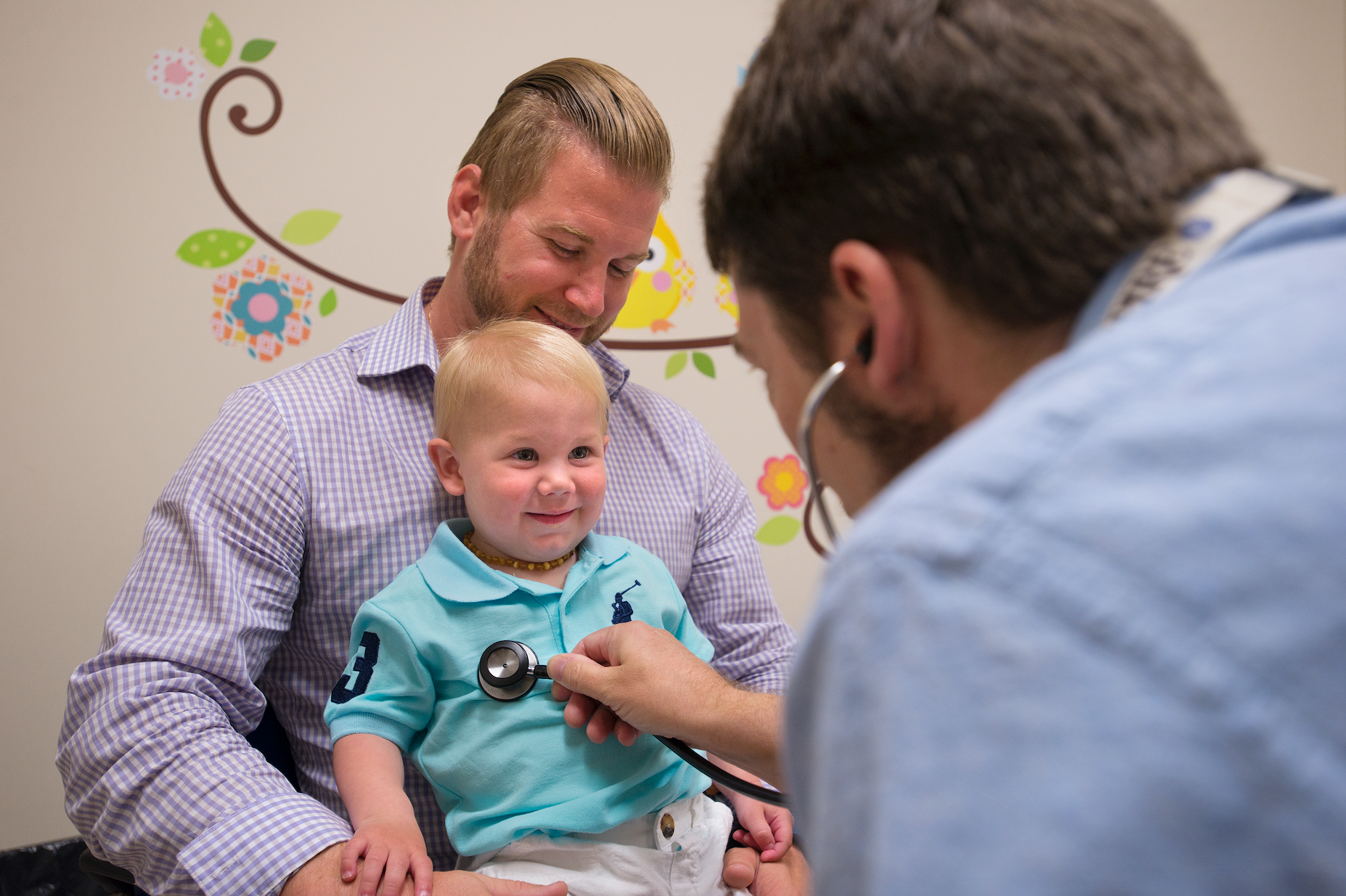 "When we did the analysis to level the playing field, there was still a significant difference between the countries," she said. "It makes me think that it can't just be that we [in Canada] are looking after patients with milder cases."
Along with insurance status, a few other factors could help explain what's going on here—for example, Canadians with CF were prescribed a special high-fat diet as early as the 1970s, and US patients didn't get the same recommendation until the 1980s. Also, more Canadian patients get a lung transplant than those in the US, partly because of a difference in how transplant organs are allocated in the two countries, Stephenson said.
"People who don't have coverage are more likely to postpone care"
Rachel Garfield is senior researcher for the Kaiser Family Foundation, where she focuses on health insurance in the US and how it affects access to healthcare for low-income people. "It's very well-documented that people who do not have health insurance coverage have worse access to care," even when other factors are controlled for, like income, she told me over the phone. (Garfield was not involved in the study on CF.)
Read More: As a 29-Year-Old Cancer Patient, I Find Paul Ryan's Argument Against Health Insurance Appalling
"People who don't have coverage are more likely to postpone care they think they need," she continued. "Once they need it, they're more likely never to get it than those who have coverage." They're also more likely to skip prescriptions, she added, and less likely to follow through with a doctor's instructions for ongoing care.
Cystic fibrosis is a chronic disease where follow-up with healthcare providers is critical. Although this particular study offered no firm conclusions about why US patients seem to be faring worse than Canadian counterparts, it's not a leap to figure out that a patient's health insurance status can impact the course, and eventual outcome, of disease.

Subscribe to pluspluspodcast, Motherboard's new show about the people and machines that are building our future.