Born out of disgust for the state of our fallen world, Babelon is a new art book and surrealist fairy tale about female rebellion, pride, and triumph over patriarchal oppression. Flipping through the book's 32 pages, one can't help but feel nostalgia for the days of Where's Waldo and Scholastic's I SPY series.
Created by the artist/writer team of Grace Hannah Lang and Simon Lazarus, Babelon borrows aesthetic hallmarks from heavy metal album covers, the underground comix scene, and artists like Francisco de Goya, William Hogarth, and Hieronymus Bosch. The book's alien illustrations are the psychedelic vision of a new world that's been freed of male tyranny by mighty female warriors. The characters of Babelon take on a similar demonic quality to feminine creatures in street artist Lauren YS' mural work.
The book's creation was a true give-and-take effort between Lang and Lazarus, with some images preceding their titles and some titles preceding their images. "By working together this way, we were each able to experience both sides of the collaboration," Lang tells Creators. "Words inspired images and vice versa."
Check out more illustrations from the book below: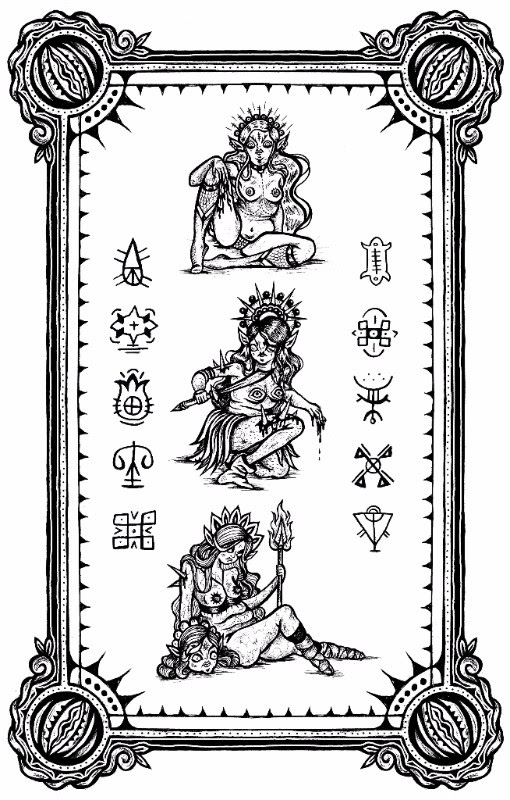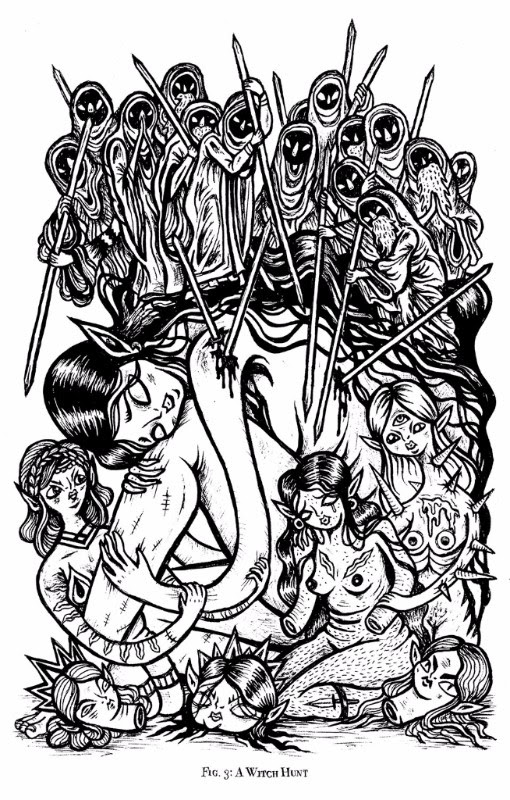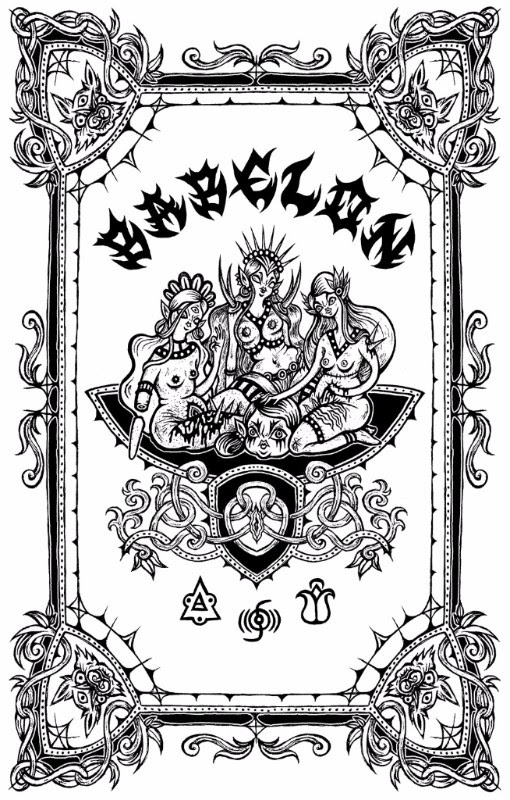 Get your copy of Babelon, here. And check out more work by Grace Hannah Lang on her website.
Related:
Demonic Geishas Wrestle Ghoulish Reptiles in These Anime-Inspired Murals
Embroidery Artist Weaves Memes with Modern Feminism
[NSFW] Violent Erotic Drawings Explore the Primal Sides of Womanhood