"This coaster used to be a car."
Recently, patrons at the Emmet Ray bar in Toronto, Ontario were served up a sobering reminder about drunk driving when they ordered their drinks: coasters made from the scrap metal of cars that never made it home.
The startling campaign, rolled out for the inevitable boozing on St. Patrick's Day earlier this month, is the brainchild of Rethink, a Canadian ad agency, and Arrive Alive DRIVE SOBER, an advocacy group dedicated to ending impaired and drunk driving.
Effective and visually engaging, the coasters are not Arrive Alive's first campaign to get people talking: they also famously distributed toy car wrecks—think Matchbox cars—to serve as reminders of the consequences of drunk driving.
MUNCHIES recently spoke with Michael Stewart, the Program Director at Arrive Alive DRIVE SOBER, about their insightful new campaign.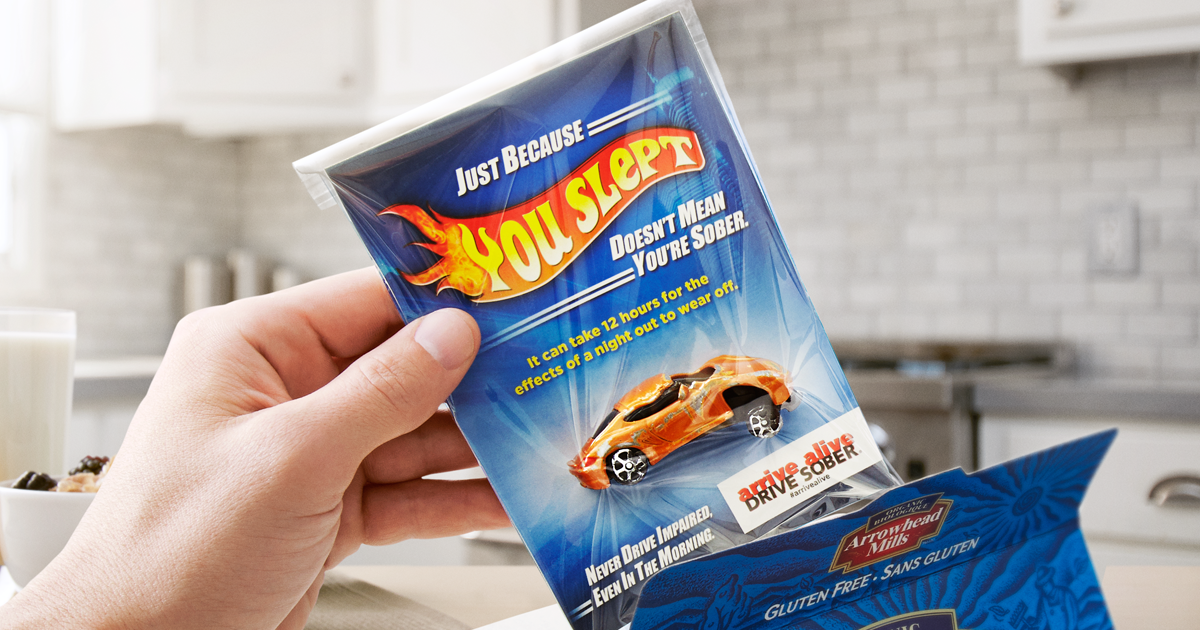 MUNCHIES: Hi, Michael. Your campaigns are really visual. What is it about this element that you think is effective?
Michael Stewart: I believes these are so effective because of how eye-catching they are. In today's fast-paced society, you only have a couple seconds to really grab someone's attention. Our hope with our campaigns is that we can capture a person's attention and generate a conversation about sober driving.
Was there any pushback to the coasters?
Surprisingly not. With how the internet is today, I was assuming there would be some pushback, but there was hardly any rejection of the idea.It was a pleasant surprise that almost everyone who saw them commented on how great they were to raise awareness.
What was the production like?
Production for the coasters took place in Vancouver. There was a body shop that provided the car parts used to make the coasters—all the cars were involved in a collision. Another company took the material and cut up the parts into coaster shapes.
How has the reaction been to the campaign so far?
The reaction has exceeded all expectations! When we were planning this out, and even on the day, I was not expecting it to be as widely shared as it was. Our office received calls from across Canada and the United States. We have university campus bars that want to share them with students, bars across North America who want them, and we have even received requests from as far as Australia. The coasters basically went viral, and what's great about that is thousands of people were reminded to plan ahead & drive sober.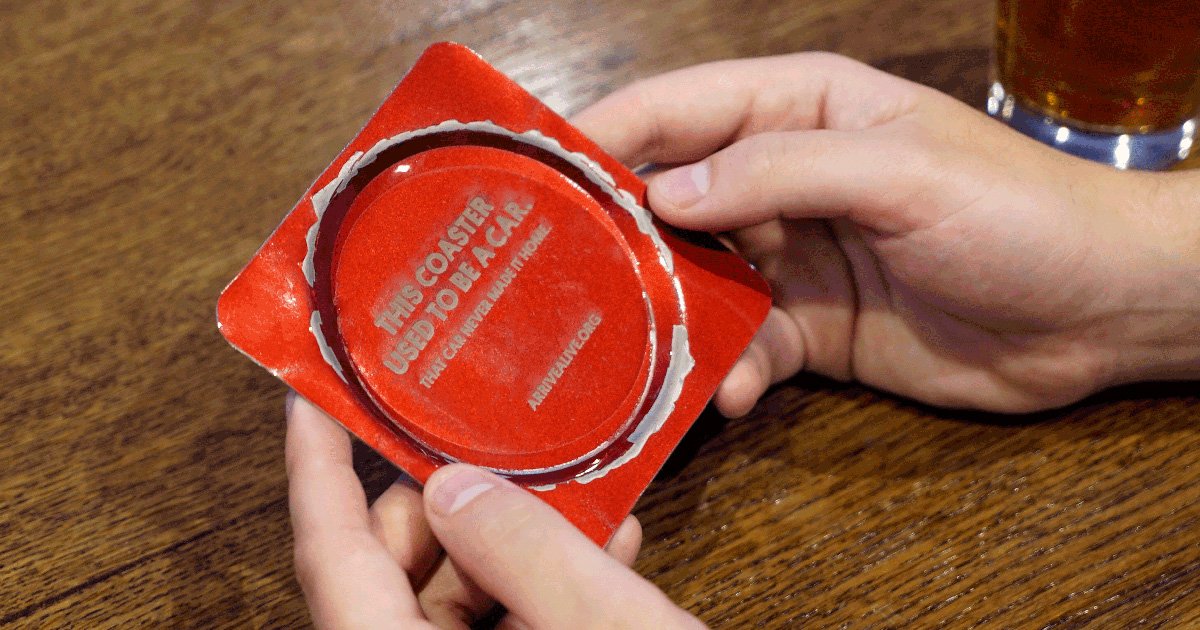 PSAs can often come across as pedantic; what do you think is the key to helping keep people informed about issues like impaired driving?
What makes our PSAs so great is that we take a "plan ahead" approach. We don't tell people not to drink, we just tell people that if you are going out and drinking that you should take a few moments to plan how you will get home safe. This approach is very effective with people because we don't preach at them—we just give them strategies so they can make responsible choices.
Do you have any upcoming campaigns you can talk about?
We will be launching our 29th Arrive Alive DRIVE SOBER campaign for the summer. This campaign will bring our message to events across Ontario and beyond. We have our drug-impaired driving campaign called Eggs On Weed that we will do a big push for this summer. We will also promote our Operation Lookout program that reminds road users to promote impaired drivers as a crime in progress to 9-1-1. We certainly we will have our hands full!
Thanks for talking with us.