Sleater-Kinney Covered George Michael and David Bowie with The Thermals on New Year's Eve
And, like everything they touch, it was perfect.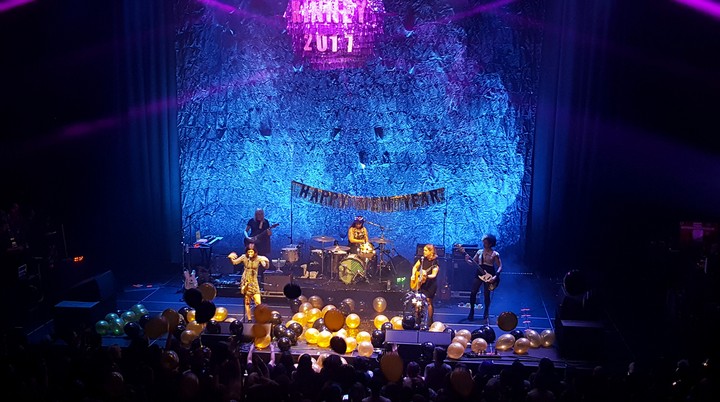 New Year's Eve is a fundamentally flawed celebration. People get all hyped up for a big night, go too hard too early, and then steal my roommate's rug from his bedroom for some reason. If you can escape with most of your possessions and a shred of dignity, you can count it as a success, but the odds are slim. To avoid all this, many people simply take to their beds with a bottle of wine or a pot of tea and settle down to some Mariah Carey. That's respectable.
It turns out that the best place to bring in 2017, a nice balance of these two extremes, was The Masonic in San Francisco. It was there that World's Greatest Rock Band Sleater-Kinney played a triumphant headline set, backed up by fellow Oregonian heroes The Thermals and a DJ set from Spoon's Britt Daniel. To close out the evening, everyone joined forces for covers of George Michael's "Faith" and David Bowie's "Rebel, Rebel." You can watch both of those below, marvel at the fact that Carrie Brownstein's vocal tribute to Michael is perfect, and regret everything that happened in your own realm 36 hours ago.
Photo via Jyri H on Flickr.
Follow Noisey on Twitter.

Stories