Amidst typical fashion world drama and controversial collections, Spanish artist Domingo Zapata debuted a collaborative collection with Bernard Aidan, the founder of fashion line Catherine Malandrino.
Zapata has long been known for painting just about everything. A 2013 profile notes that he paints his canvases as well as the headboard to his bed, his couch, and even his dog. It's in this everything-is-a-canvas methodology that his latest fashion collection was conceived.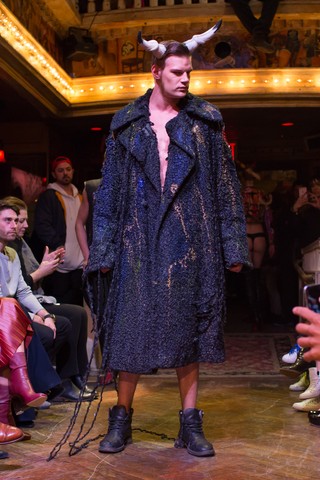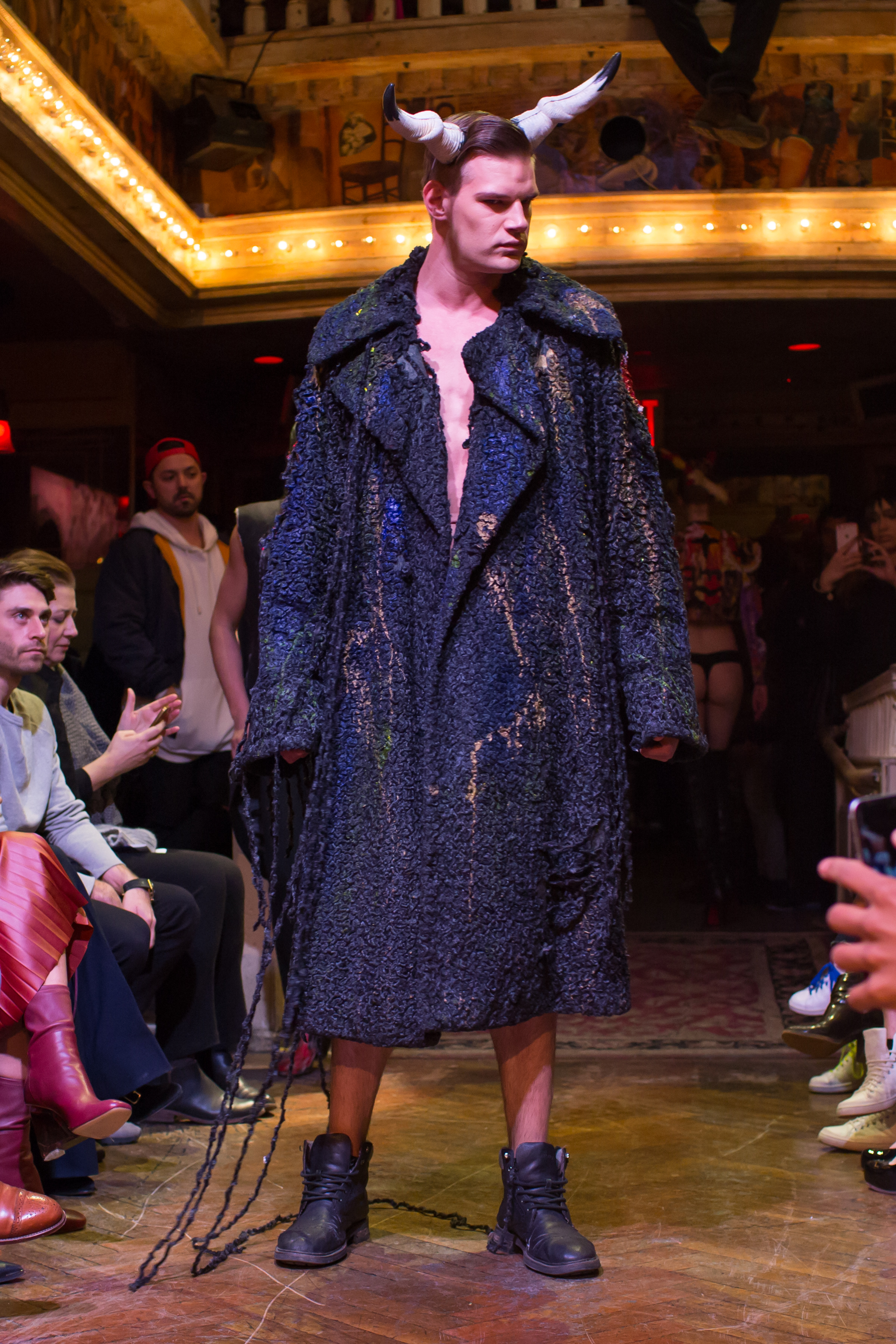 "I always loved to paint my friends' clothes when they would come over," Zapata tells Creators, standing in a dark bathroom of The Box, the show's venue, immediately following its debut. Lindsay Lohan, Miss Jay Alexander of America's Next Top Model fame, and Jeremy Carver, an actor on Empire, were in attendance. "Sometimes I would get paint on my own stuff and sometimes I don't have time to change and I would think well that doesn't look bad." What that morphed into for the collection was a show composed of five vignettes showcasing everything from bullfighter jackets to cardigans, a qipao dress, and even motorcycle jackets, all hand painted by Zapata.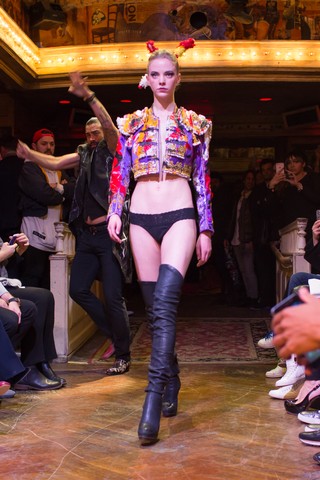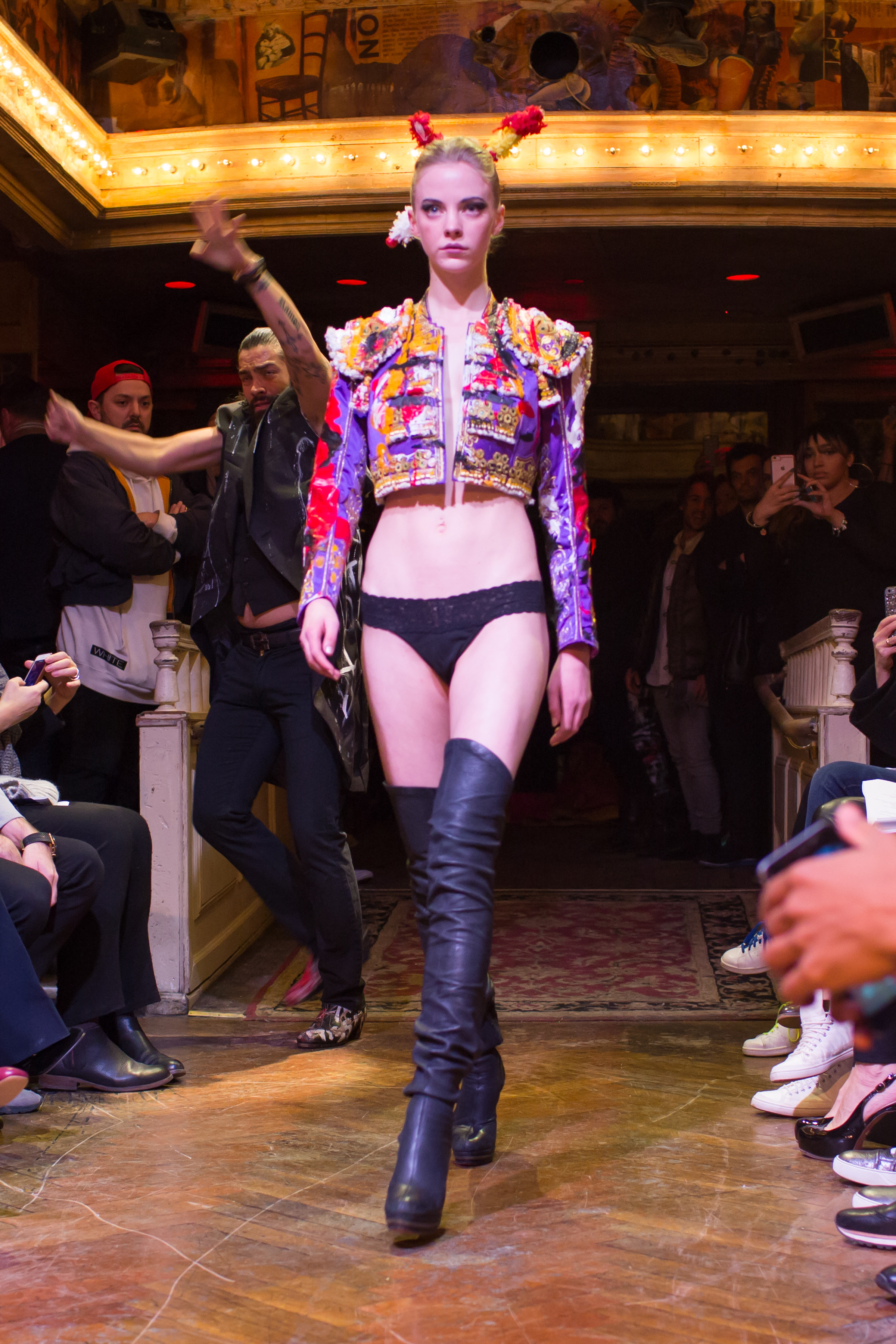 That the actual pieces were mostly vintage or provided by Aidan does not take Zapata out of the fashion conversation by any means. One of the industry's foremost designers at the moment, Raf Simons, started off doing the same. David Casavant, in fact, who owns one of the largest archives of the Simons' work, recently told VICE, ""Raf did a lot of appropriating when he started. In my archives, the bombers that are the most iconic and the most expensive are ironically just bought from a military surplus, and he sewed graphics on them." So this could be quite the stepping stone for Zapata.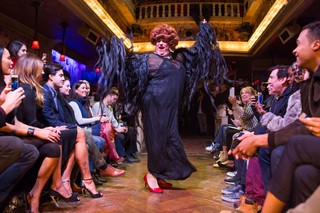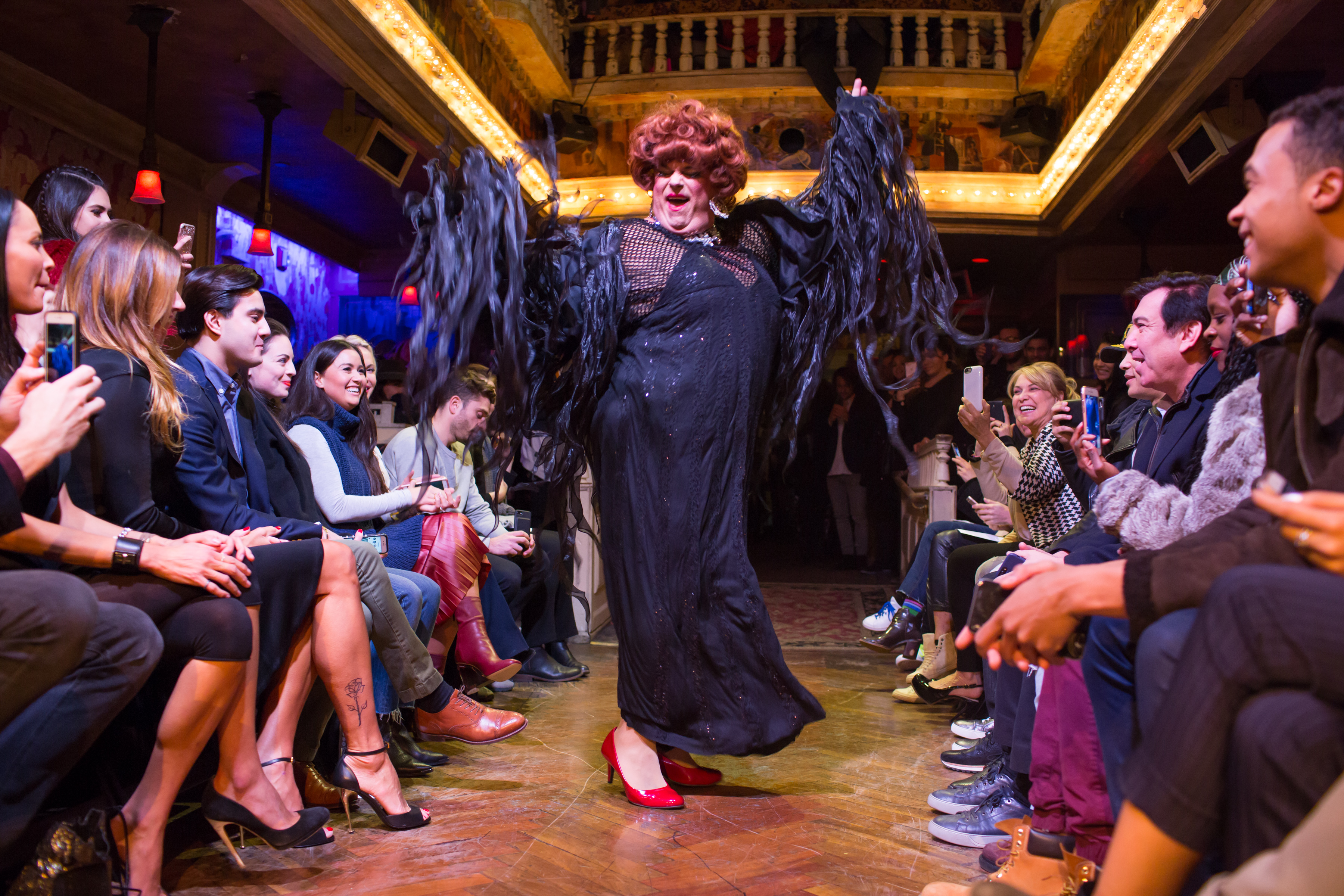 The pieces were a direct reflection of Zapata and his art. Opening the show with a flamenco dancer and a section themed around bullfighting, the artist cycled through typical influences and iconographies: pandas came painted on to denim and motorcycle jackets, while other pieces sported phrases like "kiss me like you miss me."

"I wanted to say a little bit about everything in our society," Zapata said. "I wanted to say that passion and love and fashion and art are very important and vital to our lives." It should come as no surprise that, all in all, it was a good time.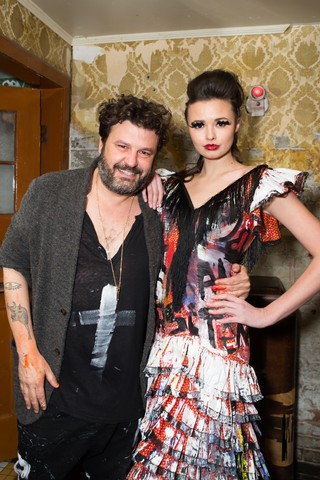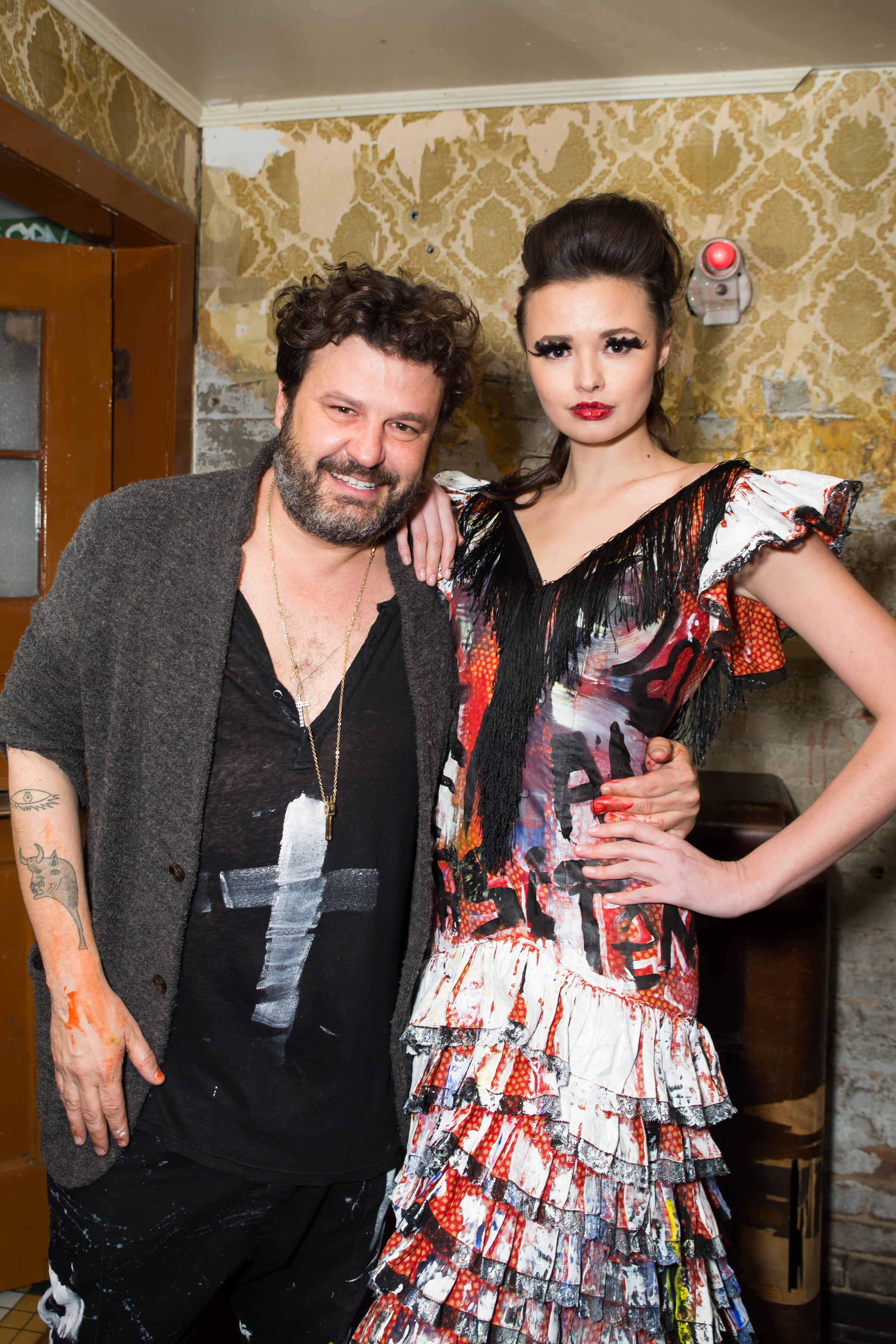 Click here to visit Domingo Zapata's website.
Related:
Gaze in Amazement at Concept Drawings of Beyoncé's Grammy Outfits | Monday Insta Illustrator
Blimey! This Exhibit on England's Influence on Culture ISN'T About London
[NSFW] These Intimate Fashion Dolls Are Handcrafted to Bare All