Kitty City
Photos by Tim Barber Styling by Gia Bahm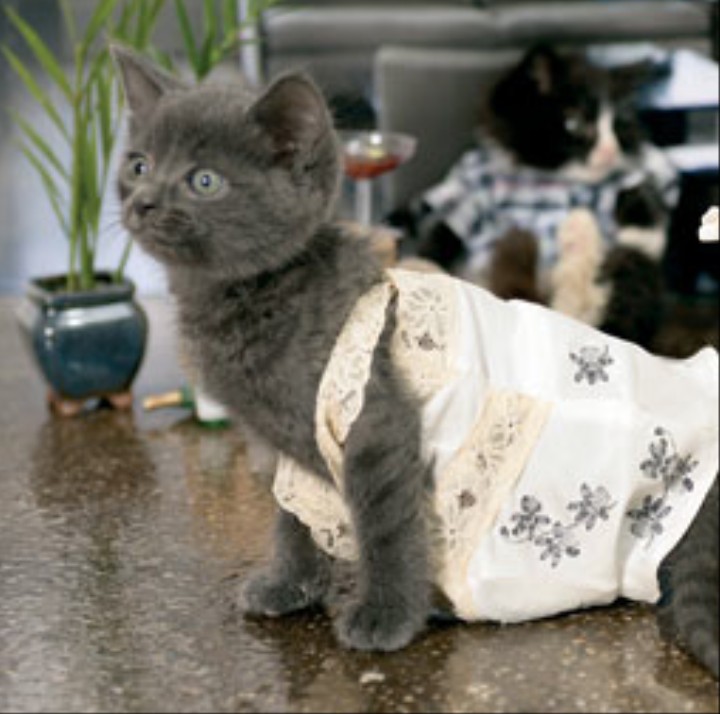 Conceptual boss /Art Director: Judi Rosen
Photographer: Tim Barber
Set Design: Amy Henry
Stylist: Gia Bahm
Animal Care & Control: Latisha Townsend of New York, Brooklyn shelter
Photo Assistant: Mike Spears
Production Assistants: Melissa Kussman, Hester Sunshine, Ly Ngo

Special thanks: Keeva Hallferty,
Brooke Backman, Stephanie Jurist, Jameyka Birhan, Eniko, Royce Meier
Extra special thanks to the New York City Animal Care and Control Brooklyn Adoption Center and Brooklyn Animal Resource Center (BARC Shelter) for the kittens and for trusting us. If you want to adopt kittens from this shoot, write to vice@viceland.com. If you want to adopt any animals, NYCACC and BARC are the way to go.
The Good The Bad and The Ugly
437 East 9th Street,
New York, New York 10009
212.473.3769
goodbaduglynyc.com

(Click to enlarge)


Peeping Tom: American Apparel T-shirt; Kitty on the Stoop: Dreamcatcher Top By Built By Wendy, shorts by Opening Ceremony, necklace by Hester Sunshine and Melissa Cussman; Shoes on telephone line: The Pump Bringback by Reebok.



Girl Cat on Bed: Pineapple Tooshie Set by C. Ronson; Girl Kitty on floor: Jumper by eniko; Peeping Tom: American Apparel T-shirt; Guitar Strap by Built by Wendy



Lady Cat in front: dress by Libertine; Boy: shirt by anything; Other kitties: dress by United Bamboo, bandana available at The Good The Bad and the Ugly, T-shirt by Name Value available at Sugarhead Quarters, vintage Vest available at Beacon's Closet, running shorts from Adidas.



On Left: 3-button shirt by Penguin, jeans by Loomstate; On right: velour 77-78 Track suit by Adidas, necklace by Surface To Air; On floor: trouser pants by anything, t-shirt by Rockers NYC, t-shirt by Surface to Air.