By now we all know that none of us can "do it all." Whether we recruit a family member or neighbor to help with the baby, hire someone to clean and deal with the chaos of our homes each week, or employ a nanny to help raise our kids, our success relies on finding the right people to help us where we need it most.
Domestic work and the workforce of caretaking, primarily composed of women, holds particular significance to every single one of us, whether you're aware of it or not. Many of us simply couldn't do what we do or be who we are, without domestic workers, which is why Alfonso Cuarón's new film, Roma, is so important.
At the heart of the story is a live-in nanny named Cleo, brilliantly portrayed by Yalitza Aparicio, who cares for a middle-class family in 1970's Mexico City. Widely hailed as "one of the best films of the year," Roma forces us to reexamine the world inside our homes, held together by the strength of women, especially the role of care and domestic work. Roma invites us to reflect on the unseen women in homes across America.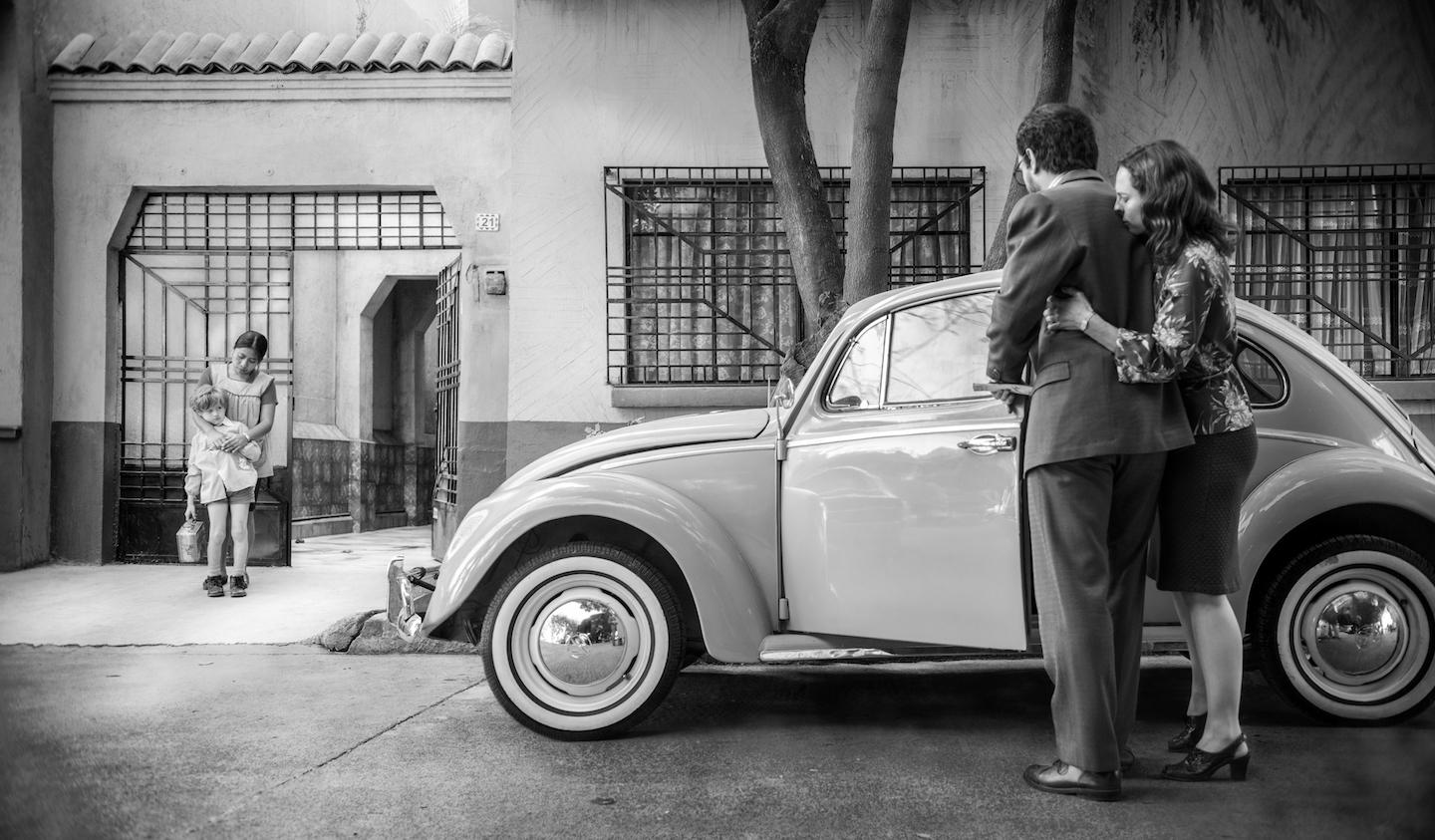 Here's what you need to know about domestic workers in the United States before you see the film:
Cleo is not alone: the domestic work industry is huge
There are more than two million domestic workers in the United States, mostly women, and disproportionately either immigrants or women of color. Worldwide, the domestic workforce is more than 100 million. This workforce is invisible by most traditional measures; there is no headquarters where domestic workers gather and there is no way to know all of the homes that employ domestic workers. But, as the rest of the workforce heads out of the home to their office jobs, domestic workers across the country slip into those houses, largely unnoticed, to take care of the work left behind.
Robots aren't taking these jobs
We might have driverless cars or drones delivering packages, but robots are not taking domestic work jobs. Domestic work, and particularly home care, is consistently among the fastest growing occupations in America, and we're projected to have a greater need for domestic work than our current workforce growth will be able to meet. By all predictions, domestic care and cleaning jobs will be a large share of the jobs of the future.
The domestic work of today has a lot to do with America's history of slavery
Some of the first domestic workers in the United States were enslaved Black women. Even after slavery was abolished, domestic work was one of a few professions available to Black women until the Civil Rights movement opened up more opportunities. This history of racial exclusion shapes working conditions to this day.
In the 1930s, as Congress was debating a package of laws to protect the rights of workers, many southern lawmakers refused to support the Fair Labor Standards Act and the National Labor Relations Act if they included protections for domestic workers and farm workers, who were predominantly African American. So, as American workers gained the right to a minimum wage, overtime pay, and the right to form a union, domestic workers were left out—and these laws have never been amended to remove the exclusions.
It takes a village
The truth is, it takes a village to care for a family. With the growing need for care in America—both child care and elder care—it's an all hands on deck situation. Working families are under a tremendous amount of pressure, without a whole lot of support to find and afford good care. Domestic workers are already an essential part of the fabric of our society; a strong, healthy domestic workforce will be a huge part of the solution for the future.
For More Stories Like This, Sign Up for Our Newsletter
Despite being set in another country, at another time, Cleo's world is our world. The care we need in our families and our societies hasn't changed, and the role played by Cleo is provided every day by millions of women across the country and around the world. Spending time in Cleo's world helps us to see our world differently. Roma offers us the opportunity to reflect upon the people in our own lives who support us and hold our families together and invites us to think about how we might care for the Cleos of the world differently, too.
Ai-jen Poo is the executive director of the National Domestic Workers Alliance and Co-Director of Caring Across Generations.