As the month of the Irish abortion referendum draws closer, a new campaign is encouraging people to make the journey home to Ireland to cast their ballot.
At the beginning of the year, the Irish government announced that it would hold a vote on repealing the Eighth Amendment by the end of May. The controversial legislation gives an unborn fetus the same right to life as a mother and effectively prohibits abortion unless the pregnancy is life-threatening to the woman. In 2016, the United Nations declared that the ban on abortion was illegal and inhumane.
In February, the London-Irish Abortion Rights Campaign launched its #HometoVote campaign and is lobbying for Irish emigrants who are eligible to vote to come home and do so.
Irish citizens are legally allowed participate in the referendum if they have lived abroad for 18 months or under. "Based on previous immigration trends we estimate around 40,000 Irish citizens around the world fall under the eligibility criteria," a spokesperson for the campaign told Broadly.
The campaign hopes to recreate the success of #GetTheBoat2Vote, which was launched in the run-up to the Irish marriage equality referendum in 2015. The LGBTQ rights campaign helped the Yes vote secure a 62.1 percent majority.
"It mobilized the Irish abroad who were passionate about gay rights in Ireland," the London-Irish Abortion Rights Campaign spokesperson added. "We want to recreate that for Repeal the 8th, and we know people care enough about abortion rights to travel back from London, New York or Sydney to have their say."
"The initial response on social media has been overwhelming. We've also received lots of emails and messages from people as far a field as Vietnam who want to get involved. We anticipate the momentum will only grow, especially once a date is announced and people can book [flights]."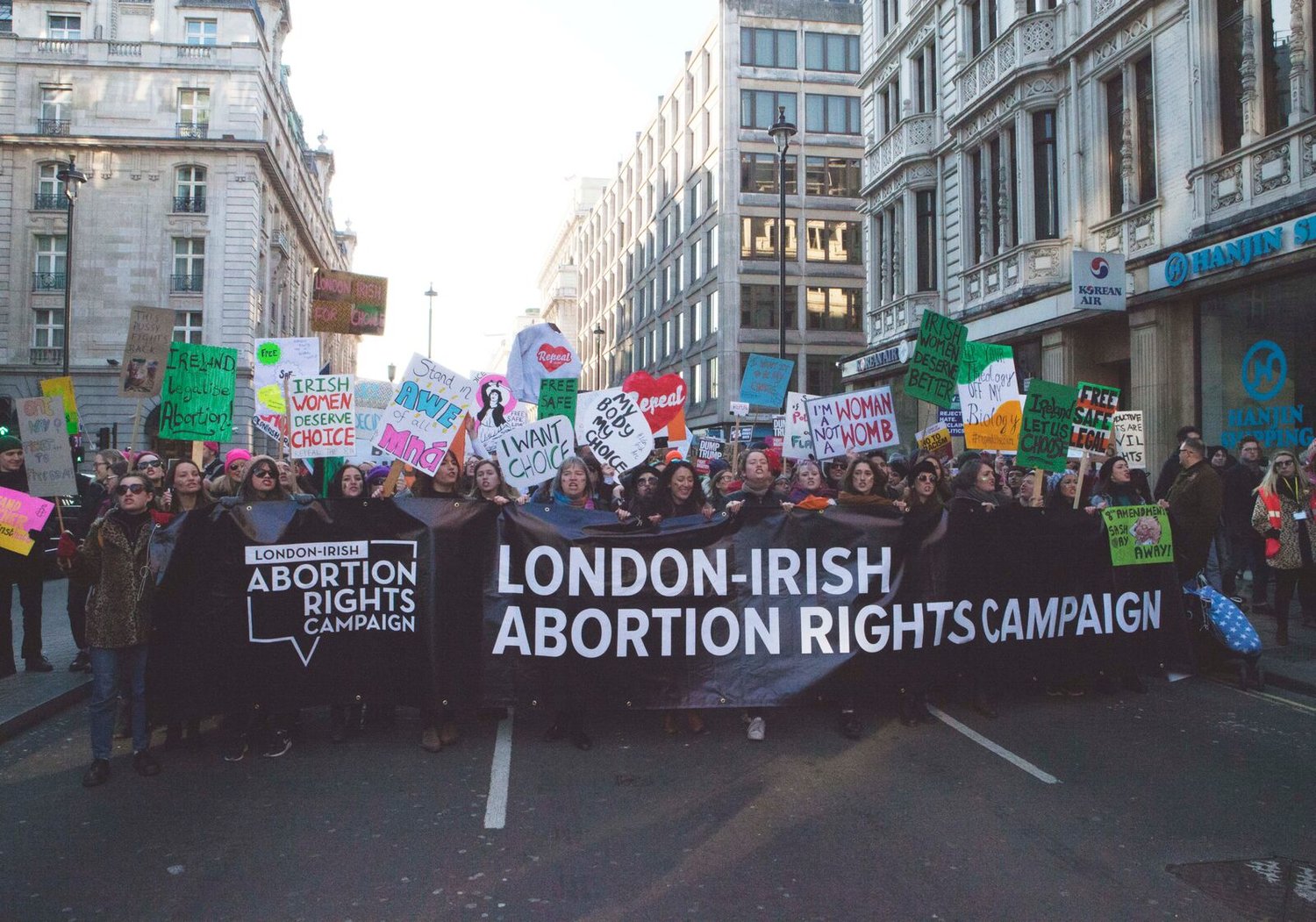 Sarah Ni Mhairtin, 25, grew up in the town of Bray in County Wicklow, Ireland and currently resides in Belgium. "I've known for years that this matter would eventually come to a referendum and that wherever I was in the world I'd be there to vote," she said. "This is a matter that affects every woman."
The communications professional is moving to New York at the beginning of May, but already has plans to fly back to Ireland once the exact date for the referendum is fixed. She estimates that it will cost her at least 500 euros. "I've started to save already! I'm on an intern's salary right now, but this referendum is extremely important to me."
She isn't the only Irish person she knows flying home. "In Belgium there is a small but mighty Repeal moment and I know several Irish people in London, the Netherlands and France (to name but a few) who intend to go back to vote."
David Staunton, 27, works in a bar in Rome, Italy, where he lives with his girlfriend. Both Staunton and his girlfriend—and his girlfriend's brother—are traveling home to vote in the referendum.
"Once I heard the vote was going ahead I started planning," he told Broadly. "I am traveling home to vote to repeal the Eighth Amendment on behalf of all the women and girls in Ireland who do not have a choice about what happens to their bodies. I know women that have been forced to travel abroad to terminate their pregnancies for whatever personal reasons and it is not an easy decision to make, particularly when they are made to feel like criminals."
He says that flights will cost him around 100 to 150 euros, but that the price is worth it. "I want to go home to vote so I can help make a change to the lives of women in Ireland."
Staunton and Mhairtin are not the only Irish people who support repealing the Eighth Amendment. When announcing the decision to hold a referendum, Taoiseach Leo Varadkar said that he would cast his vote for repeal.
"However difficult, I believe the time has come to allow the people to make this decision," the Irish leader said in a speech. "The question has to be a Yes or No one: do we reform our abortion laws or do we leave them as they are? For my part, I will advocate for a Yes vote."